Koto-ku has an extensive industrial history, stretching back to the Edo Period and before. The printing industry is also long-established in the ward and on a recent afternoon we dropped into the offices and factory of Yebisu Printing Company, to learn about his business from third-generation president, Mr. Tatsuya Kobori.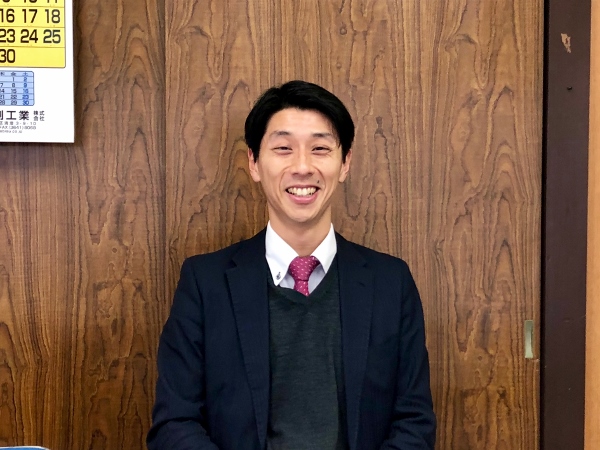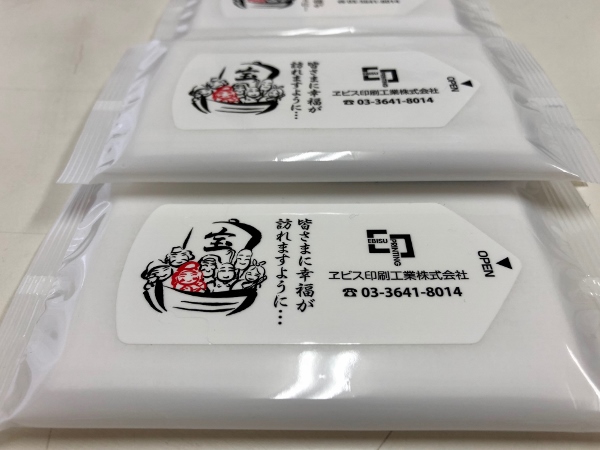 The youthful and affable Mr. Kobori led us up twisting staircases to the top floor meeting room. "When my grandparents began the company in 1953, this was their living area with the print room downstairs," he explained. "Now we have a separate factory building and all the family lives near here. Printing technology has changed so much since then, it's astonishing."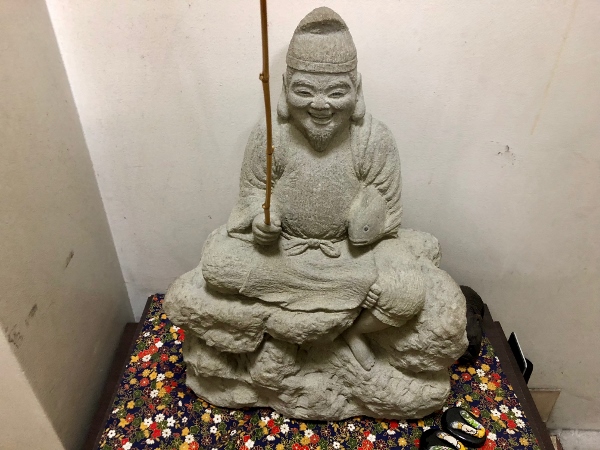 Yebisu Printing Company takes its name from the god Ebisu (or Yebisu, as he's sometimes called), the patron deity of fisherfolk and tradesmen. A chubby, smiling figure usually depicted with a fishing rod and a sea bream, he's one of the seven lucky gods (shichifukujin) of Japanese folklore. Many readers might recognize him from the popular brand of beer that bears his name or the Tokyo station where the brewery was originally located.  The "Y" of Yebisu is silent.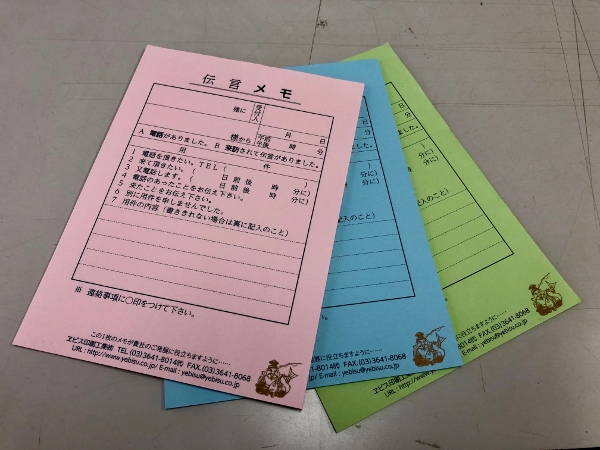 Koto-ku born and raised, Mr. Kobori attended local schools, for which his company prints school books and other items. "Our original business was in printing letterheads, envelopes, forms, receipts, and the like. That's still part of what we do of course, but now with modern technology and printing techniques we will try to print anything on anything. As far as it's possible, of course!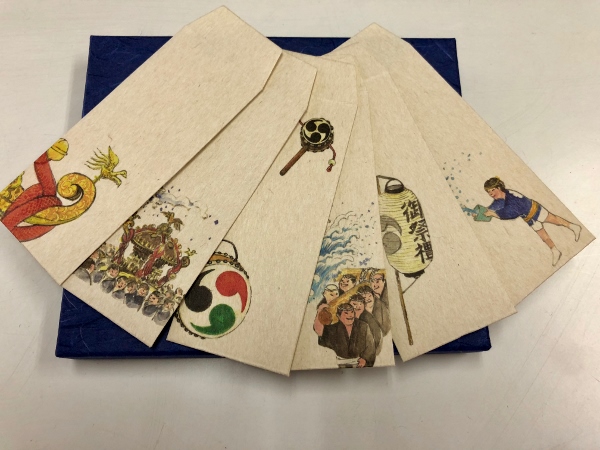 "Items such as these Fukagawa Hachiman Festival themed envelopes are very popular," he explained. "We've been associated with the festival for years and have printed t-shirts, towels and so on. We also print t-shirts and all kinds of goods for sports teams, clubs, groups and anyone who wants them. Magnets, as used to advertise companies, services and tradespeople are another popular line of business."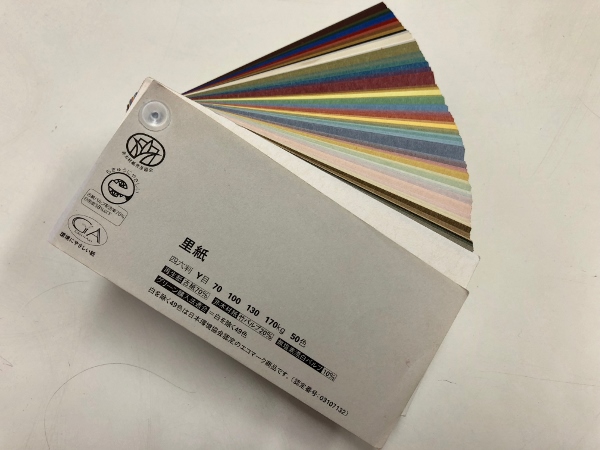 "I generally visit clients' offices although we can have meetings here," explains Mr. Kobori. "We perform print-work for several hundred different entities: facilities, institutions, private companies, associations, and the like."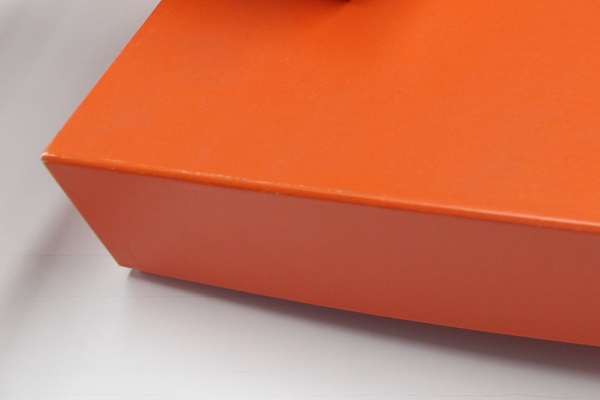 When asked to name a particular speciality of his company, Mr. Kobori replied,"spot colour." Spot colour is a printing term used to mean colours created by non-standard offset inks, such as custom hand-mixed inks, fluorescents, or metallics. This stunning reddish-orange, for example. Creating customized colours, which are mixed by hand, is extremely difficult and demanding work that requires vast experience. Many of the craftsmen capable of performing such work have long since retired. Yebisu Printing Company is fortunate to have retained the services of such craftsmen.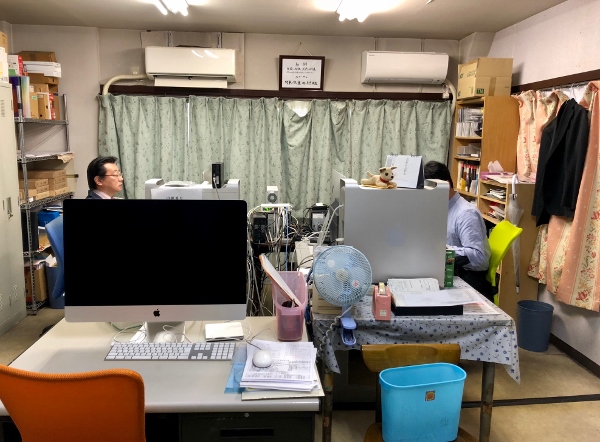 The company employs specialist designers to create samples.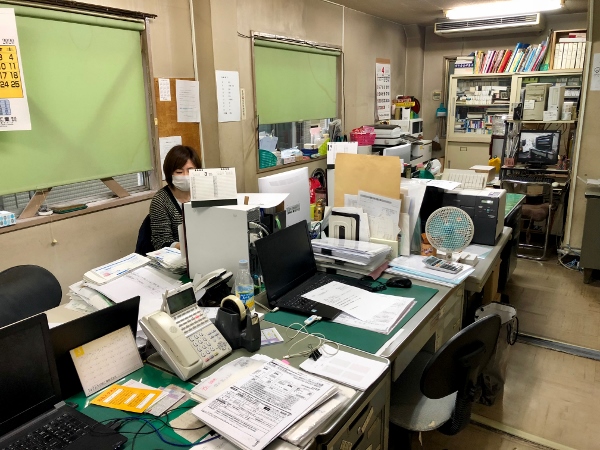 The nerve centre of the business is the office.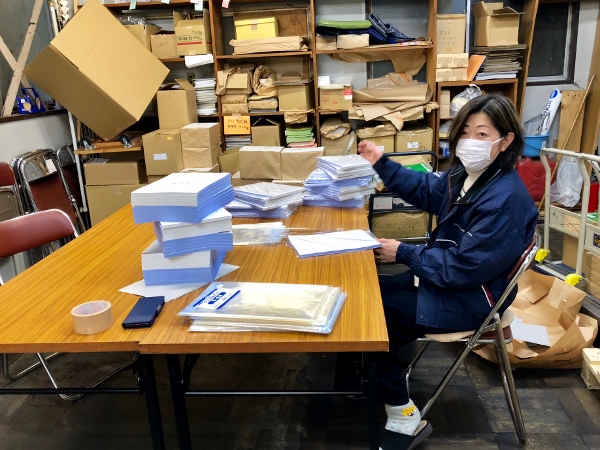 Yebisu Printing Company is a family affair. Here Mr. Kobori's charming mother was hard at work on the ground floor.
The factory is a hive of industry, dominated by these massive offset presses.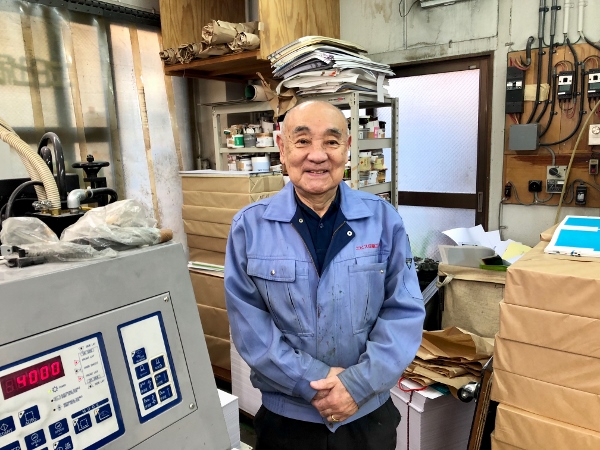 And overseen by the venerable factory manager.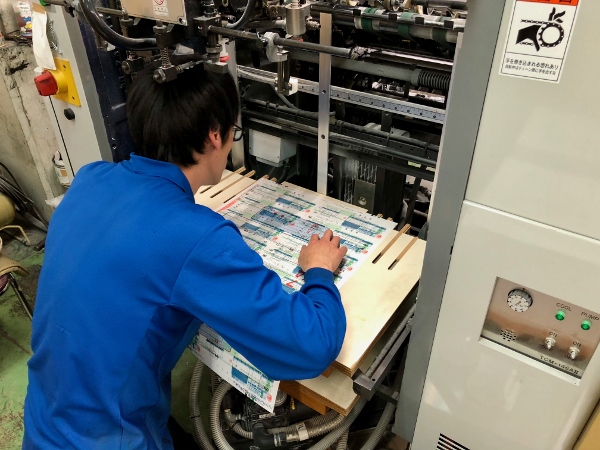 Mr. Kobori's younger brother works on an order.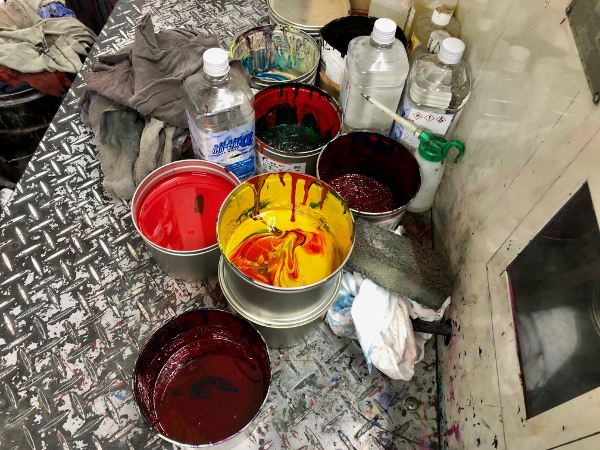 The technicians mix the spot colours by hand.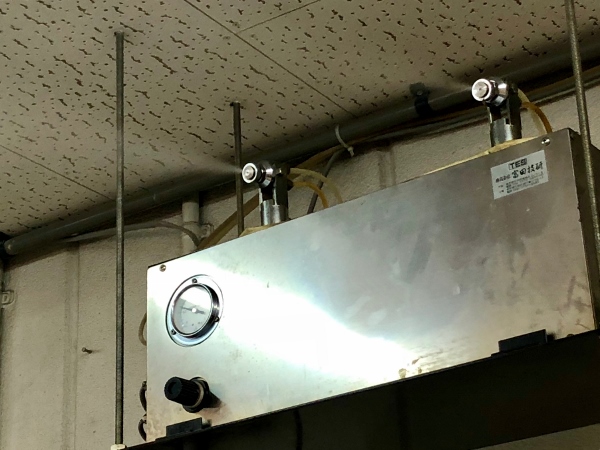 A high humidity level, somewhere around 70%, is necessary to prevent the inks from drying out. These jets spray steam into the room at regular intervals. In summer the air conditioners work hard to keep the staff and machines from overheating.
"We are open to all suggestions," says Mr. Kobori. "We'll never say no to any printing proposal until we've thoroughly explored the possibilities. Whatever the size, whatever the item, just give us a call or send an email and we can start the process. We also have advanced printing techniques such as stamping or embossing." If you're in the market for some printed goods, call Yebisu Printing, where tradition and the latest technology meet.
Story and photographs by Stephen Spencer