Liver Burger Revolution at Nonno
Published: December 13, 2017
The Kameido Katori Kachi-un Shopping Street is home to a host of interesting establishments. On the right side of the street as you head towards the Katori Shrine stands Nonno, a cafe and Japanese pub ("izakaya" in Japanese). On a recent afternoon the proprietor, Mr. Motogi Miyanaga, spared a few minutes to chat about his family business.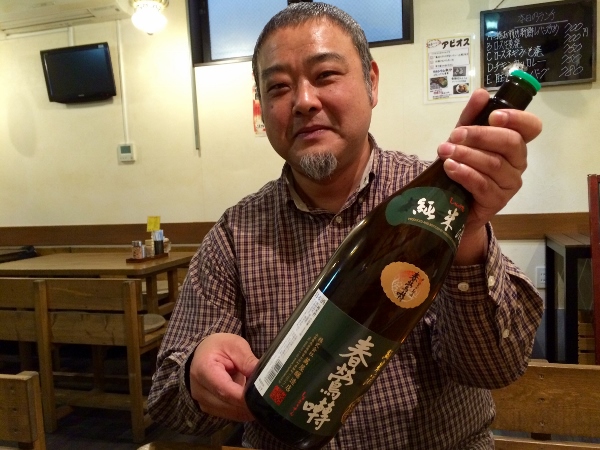 "My mother and father started the business as a kissaten (traditional Japanese-style cafe serving breakfast and light meals) around 32 years ago. The location has changed twice since then but it's always been here on Katori Kachi-un Shopping Street. After finishing college, I worked in the ladies apparel business for 20 years before coming back to help out my parents. My wife and I run the place now; it's a real family business," said Mr. Miyanaga.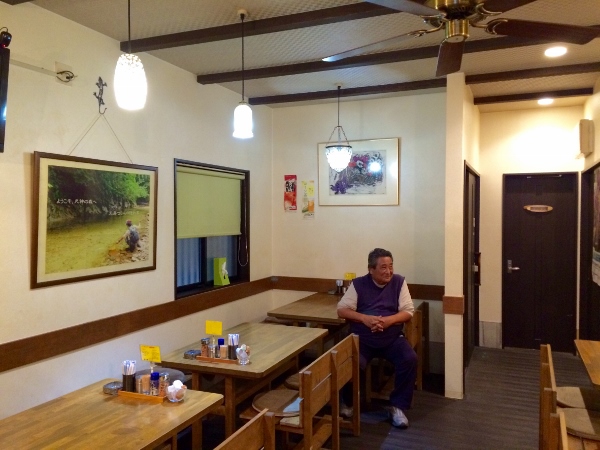 "Over the years, Nonno has slowly developed away from its origin as a kissaten-style cafe. We started selling alcoholic drinks, snacks and the menu gradually expanded. At lunchtime we have many customers from offices and companies in the general area."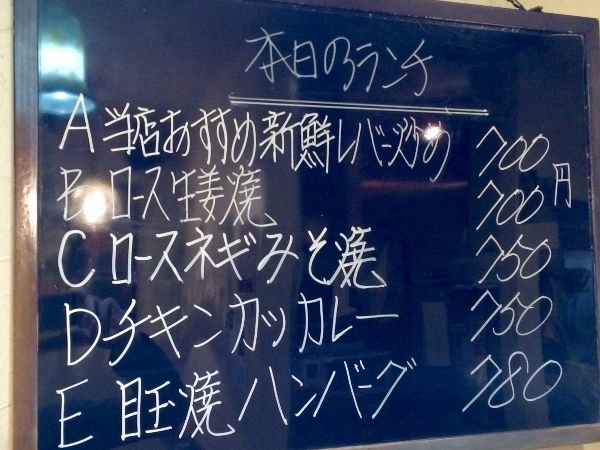 "We offer five different lunch menus a day: stir-fried liver, pork loin with ginger, and pork loin with scallions and miso are available every day, while two other dishes are prepared depending on seasonal ingredients. Today it's chicken curry, and a hamburger topped with a fried egg."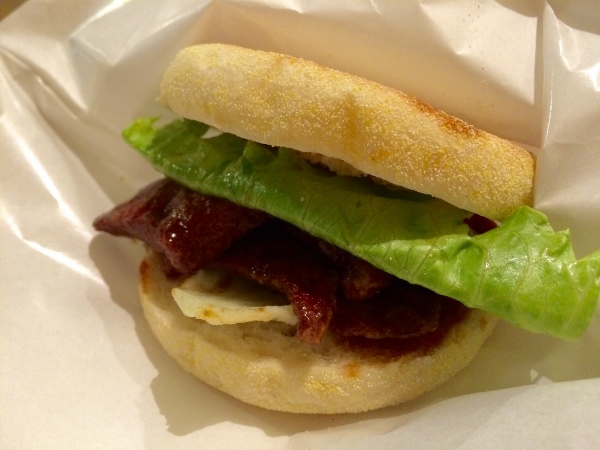 Nonno has some interesting items on the menu. Mr. Miyanaga and his charming spouse quickly rustle up a liver burger, or LiBurger as it's known here. "The liver comes from Chiba and is today's," he says. "It's as fresh as possible." The liver is indeed extremely fresh, juicy and tender. It's cooked in a soy based sauce with a hint of sweetness and is served in an English muffin. It's delicious and surprisingly filling. "If there's an event and we set up outside, the LiBurgers sell like hotcakes," says Mr. Miyanaga.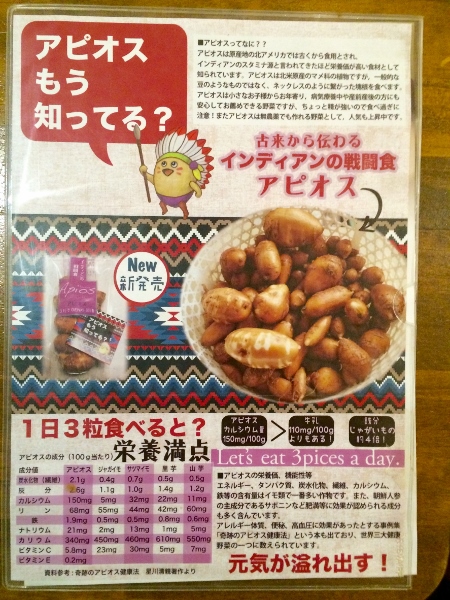 Nonno is also well known for another unusual menu item, Apios Americana, or groundnuts. It's believed groundnuts were brought to Japan from North America sometime during the Meiji Period (1868-1912) and are now cultivated in the Shimokita Peninsula area of Aomori Prefecture, which is the northernmost part of the main island of Honshu. Apios, as they are known in Japan, were everyday food for the Native Americans and are rich in calcium and iron.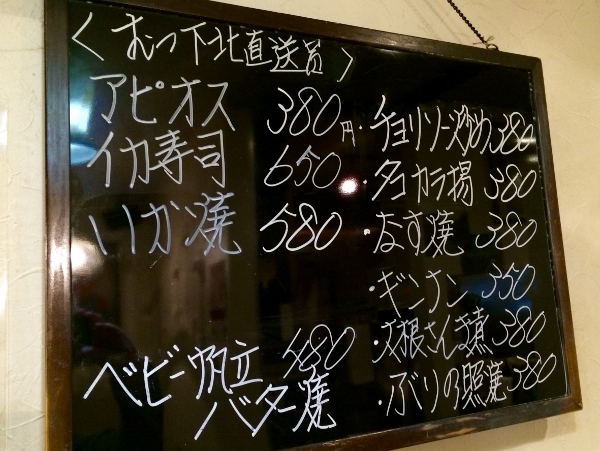 The pub menu at Nonno contains many traditional favourites such as squid, octopus, baby scallops, chorizo sausages, yellowtail, and so on. All ingredients are delivered fresh, every day. On the drinks menu is Shunnoten Jizake, a rare sake from Yamanashi Prefecture east of Tokyo, an area that is more famous for its wine production. Mr. Miyanaga describes it as "a little sweet and easy to drink. It suits the seafood items very well."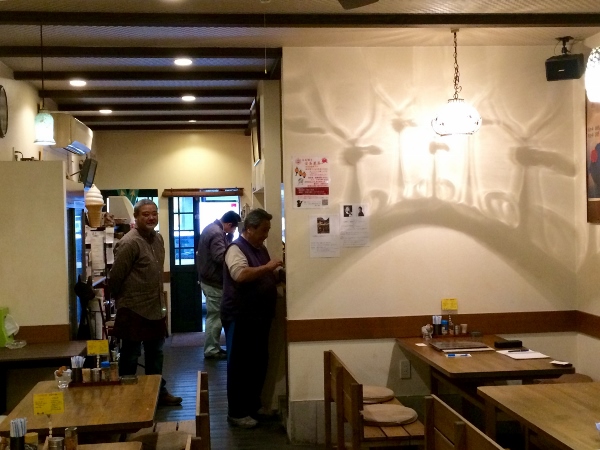 Nonno is a very comfortable place with a unique and pleasantly relaxed atmosphere. The white walls and high ceiling give a feeling of space and light, in contrast to the darker wooden interiors of many traditional izakaya. Mr. Miyanaga, his family, and customers are all very friendly and welcoming. If you find yourself in the Kameido area for whatever reason, why not drop in to Nonno on Katori Kachi-un Shopping Street, a real Koto-ku original. You'll be very glad that you did.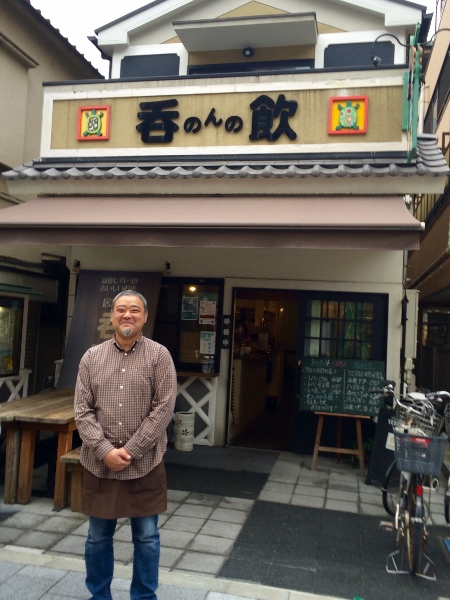 Story and Photos by Stephen Spencer