NY Fusion: Good Eats in KS!
Published: May 26, 2021
Good Eats is a brand-new take-out food and beverage shop that features a host of tasty treats – some original, some inspired by its owners' 5-year stint working in New York City. On a recent afternoon we dropped in to chat with Satoshi and Chiharu Okumura about their latest endeavour.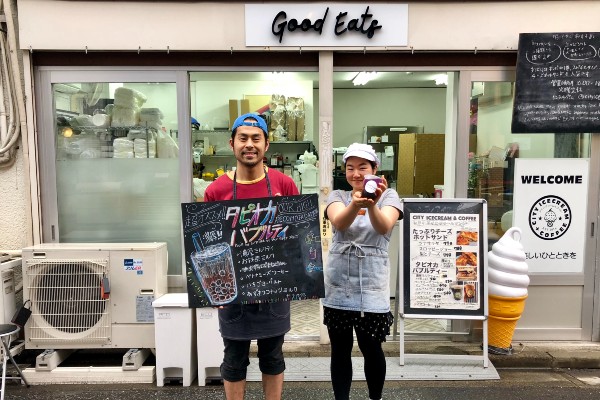 Located just four minutes from Kiyosumi-shirakawa station, Good Eats opened at the beginning of April 2021. "I was working for a large Japanese takeout food company," explained Ms. Okumura, "Which sent me to New York. My husband and I worked in New Jersey first and then moved into Manhattan, near Grand Central Station. After five years of amazing experiences we returned to Japan, launched a cafe in Chiba Prefecture and then moved here this year."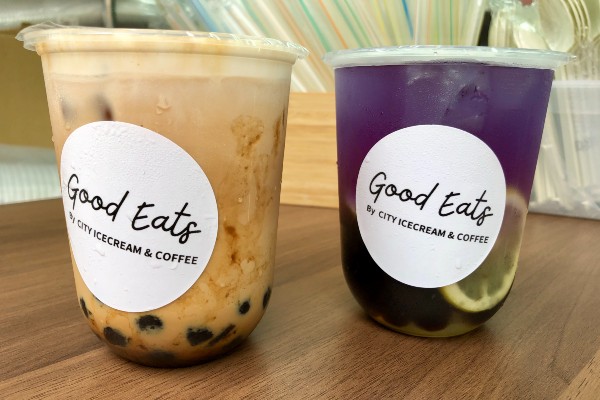 The Okumuras were in New York at the peak of the bubble tea bubble and have returned with a wide selection of the immensely popular tapioca drink. These are both originals and variations on themes popular in New York, with around 14 different types available, roughly split into milk-based and juice or tea-based versions. On the left here is the most popular bubble tea, the Rich Milk Tea (510 yen). It contains tea, milk, black honey syrup (kuromitsu), and whipped milk and it's extremely rich and creamy.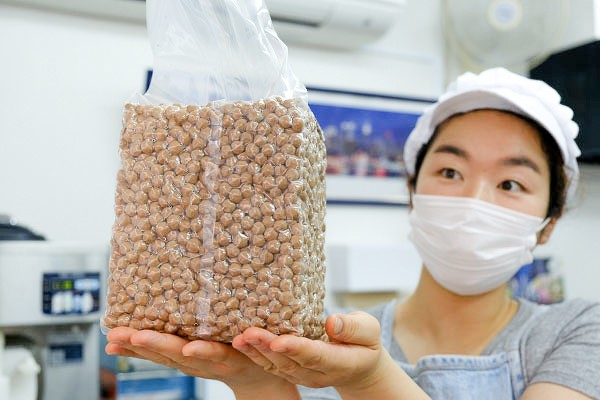 The full-bodied flavour was a real eye-opener and earned a double thumbs up from the youngest member of my household, a confirmed tapioca fan. All of the drinks are handmade in the shop, not from prepared mixes, while the Okumuras soak their own tapioca pearls. "These are raw Taiwanese pearls, not frozen ones," explained Ms. Okumura. "We prepare them fresh every day: we soak them, boil them, add the syrup and then leave them for around three hours for it to permeate the pearls. It's hard labour," she added, laughing. The pearls are large and soft yet have a springy, chewy texture. Locals of all ages love them; there was a steady stream of customers even on a wet and windy Wednesday afternoon.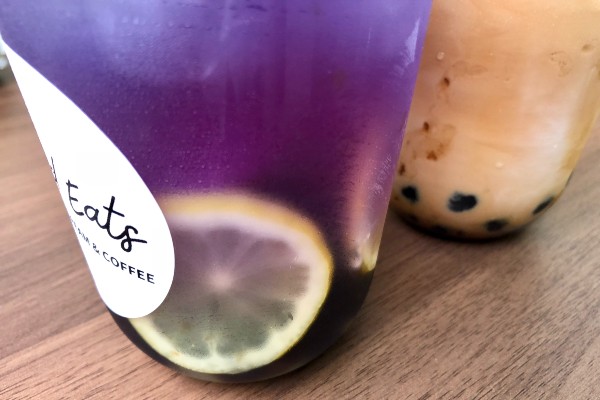 The amazing colour gradation of the butterfly pea tea is caused by certain additions changing its PH levels. Very popular in Southeast Asia, it's caffeine-free and contains antioxidants, anthocyanins (four times the amount of blueberries) and catechins. Healthy! This bubble tea contains a homemade lemon and honey mix made with Hiroshima lemons, lemon jelly, butterfly pea tea and tapioca. It's wildly popular with ladies and costs 540 yen.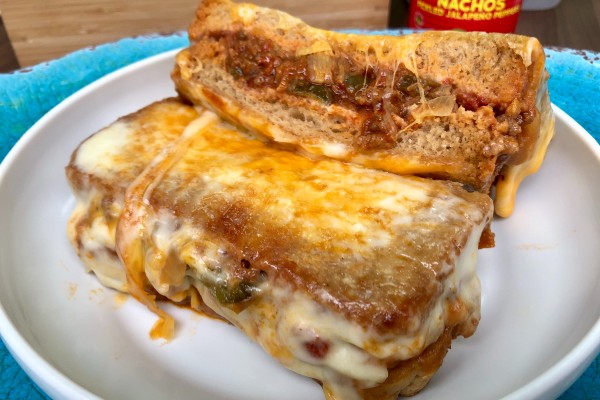 Sloppy Joes are sandwiches filled with minced beef, pork and onions in a tomato sauce seasoned with Worcester sauce. An American original, legend has it they originated in Sioux City, Iowa in the 1930s. The Sloppy Joes at Good Eats are made with thick slices of rye bread slathered with mustard and stuffed full of meaty sauce, then topped with gouda, mozzarella and cheddar cheese before being wrapped in cooking paper and baked. They are wonderful! Extremely tasty, incredibly filling, and a total savoury sensation for 780 yen. Customers can reheat them at home and they're large enough to share between two. Big eats for hungry people!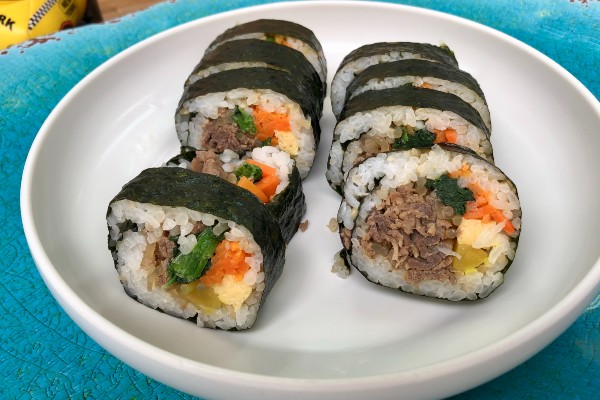 There's more meaty goodness in the Korean beef and vegetable seaweed rice rolls (bulkogi kimpa), another winner at 540 yen each. The mildly spiced beef and pork mix is prepared freshly every day, while the rice and vegetables are as locally-sourced as possible. "We use mixed brown rice and white rice from Chiba," explained Mr. Okumura, "With the vegetables such as spinach, carrot and pickled daikon radish (takuan) from the Funabashi area. Reducing food miles was a very strong concept in New York, something we've aimed to support in our sourcing here too."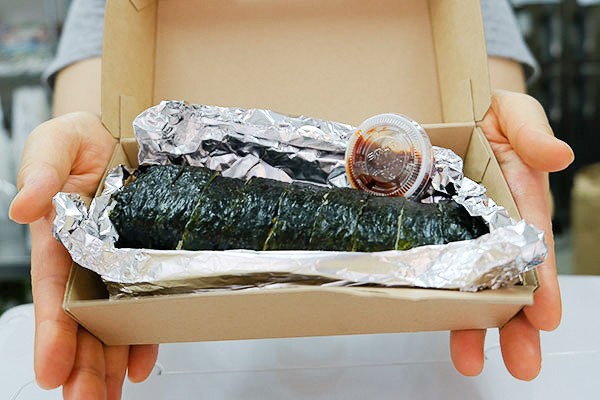 The rolls are wrapped in Korean seaweed paper and come with a serving of spicy kochujang pepper paste for those who like it hot. A rich and tasty anytime snack for lunch or dinner, the rolls are very popular with kids. Good Eats offers a variety of hot sandwiches, paninis and rice balls, including the ever-popular spam onigiri, thick slices of fried luncheon meat on rice.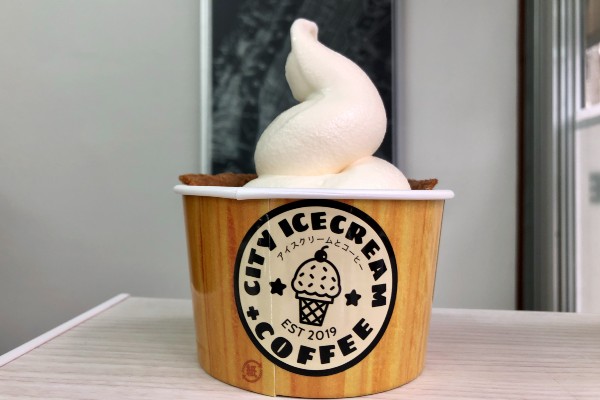 With the weather warming up what better way to beat the heat than with this "white snake" soft ice cream at 400 yen, including tax. All prices shown are inclusive of tax.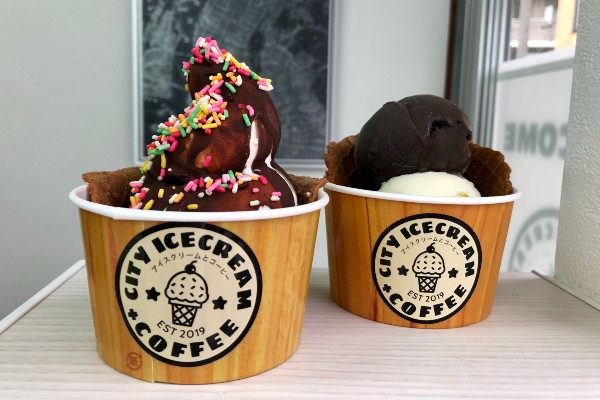 The "white snake" soft cream on the left is topped with crispy chocolate sauce (30 yen extra) and chocolate spray (20 yen). Good Eats offers six different flavours of ice cream; on the right here are Belgian chocolate and apple milk. Other flavours are a Signature Vanilla made solely for sale at Good Eats, strawberry, mango sorbet and cookies and cream. One scoop is 420 yen with two for 550 yen including tax. Fantastic value!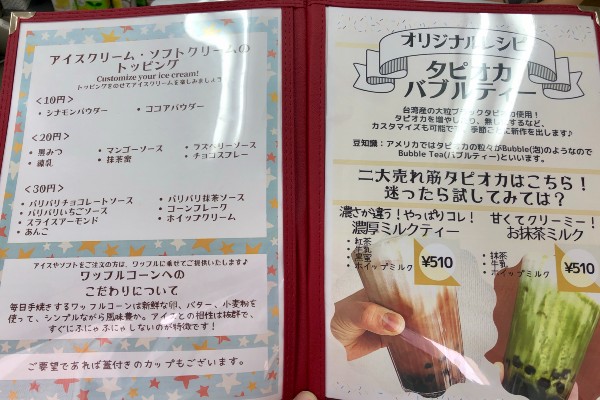 All ice creams come with a thick, crunchy waffle homemade everyday. "We make them fresh every day from eggs, butter and flour using a hand press," explained Mr. Okumura. Other toppings available for ice creams include cinnamon and cocoa powder (10 yen), black honey syrup, green tea syrup, condensed milk, mango sauce and raspberry sauce (20 yen) together with crispy green tea and crispy strawberry sauces, cornflakes, sliced almonds, whipped cream and azuki bean paste for 30 yen extra. Customers can customize their ices to an almost infinite variety.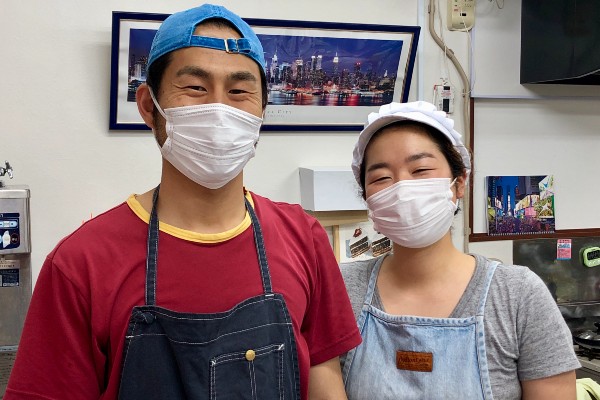 "We're really happy we chose the Kiyosumi-shirakawa area to open Good Eats," they said. "It's very reminiscent of Brooklyn: parks and gardens, museums and art galleries, lots of cafes, many creative people living locally, independent shops and an old town, relaxed atmosphere. The people are really friendly and welcoming, too" Having sampled the wonderful wares on offer at Good Eats, we can say with certainty that local residents and visitors to Kiyosumi-shirakawa will thank you as well!
Story and Photos by Stephen Spencer