One Hour Hair Colouring from 1,980 yen!
Published: November 14, 2022
Kirari is a hair colouring specialist salon offering speedy service at very reasonable prices. Located just three minutes' walk from Monzen-nakacho station, Kirari opened its doors with much fanfare on November 1st. 2022.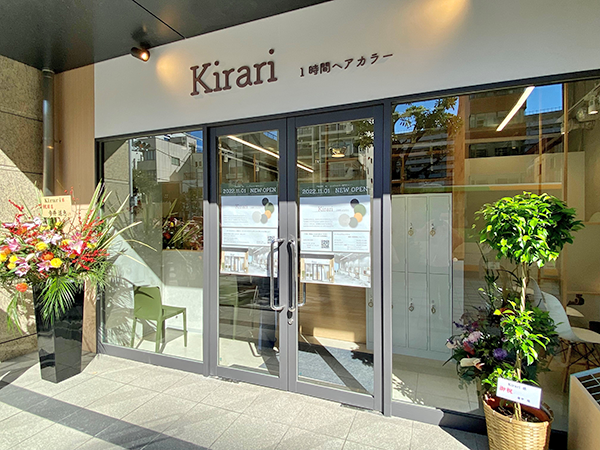 Facing directly onto Eitai Street, Kirari is just a stone's throw from Tomioka Hachimangu shrine and Fukagawa Fudoson temple, twin jewels in the crown of old town Fukagawa. As the first and only specialist hair colouring salon in the area, Kirari was attracting attention and reservations even before it had officially opened!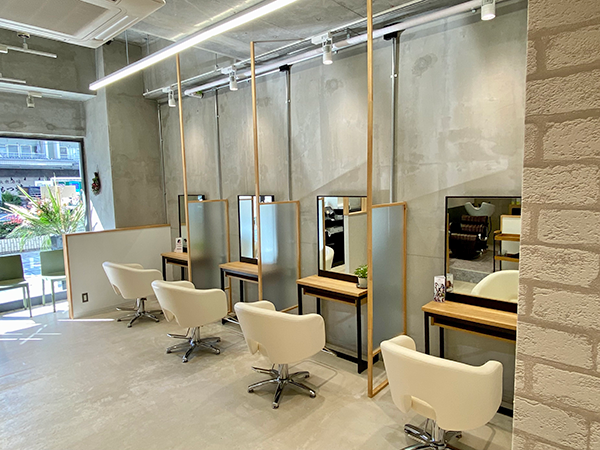 Kirari is dedicated to speedy service, low cost, and damage-free colouring in just one hour.
The salon is the epitome of contemporary cool with mortar walls, a high ceiling that creates a spacious ambience and muted tones that soothe the eyes. Relaxing music tinkled from hidden speakers to add to the comfortable atmosphere.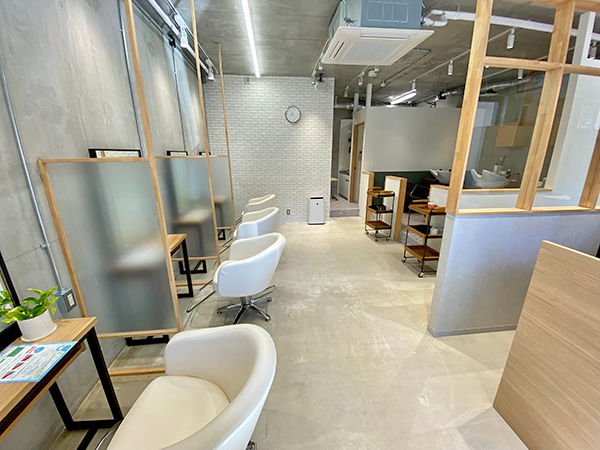 The vastly experienced staff of stylists can complete the course of colouring, shampoo and treatment in around one hour, using natural and organic hair care products. New customers can enjoy their first visit for just 1,980 yen! That's a real bargain! Kirari specialises in single colouring, hence the reduced time taken. The salon opens at 9:00 am and is surprisingly busy at that time with young mothers and working women.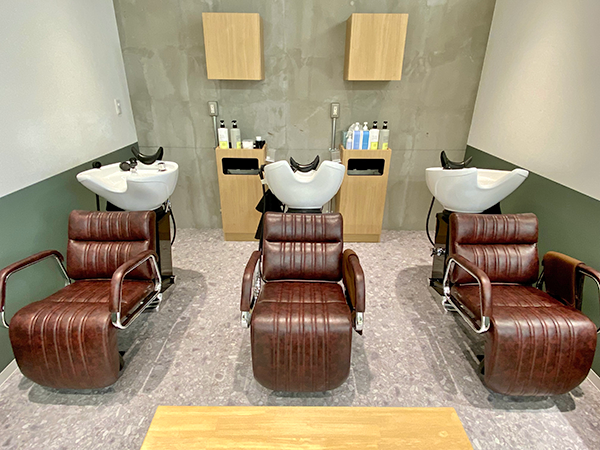 The name Kirari comes from the Japanese expression kira kira, meaning to glitter or sparkle. As salon manager Mr. Yasuo Terai explained, "We want our customers to take some time out of their busy lives and shine like stars. Maybe their hair doesn't need cutting but they're concerned their roots need a touch up or it's looking dry and parched. For many busy people finding time is difficult so they can drop in to Kirari without a reservation whenever they feel inclined, or during shopping, for example."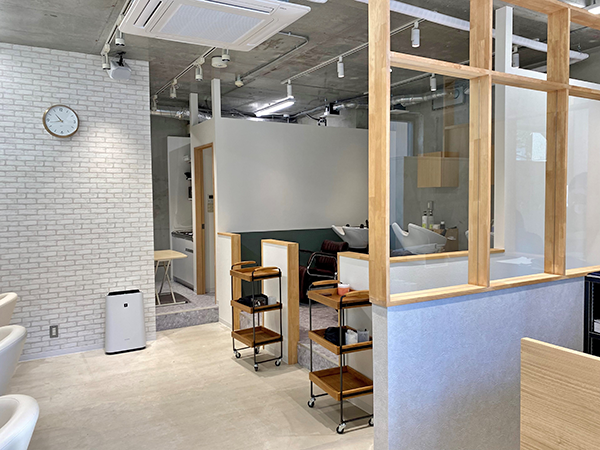 The shampoo chairs recline completely flat for extra comfort. For those who wish to return their locks to their original glossy glory, colour moist treatments (1,100 yen) and a luxury carbonated water treatment (3,300 yen) options are also available.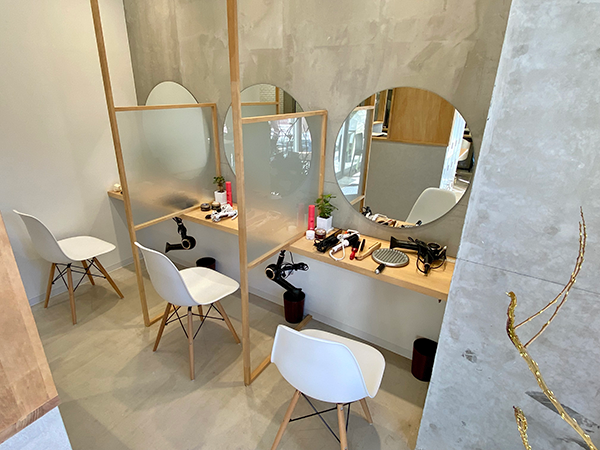 After colouring, shampooing, and treating, customers blow dry their own hair. This "self-drying" system keeps the cost of a visit to Kirari low, and also allows customers to repair their make-up before venturing out or returning home. Reducing cost and time taken allows customers to visit on a more regular basis than they perhaps would otherwise.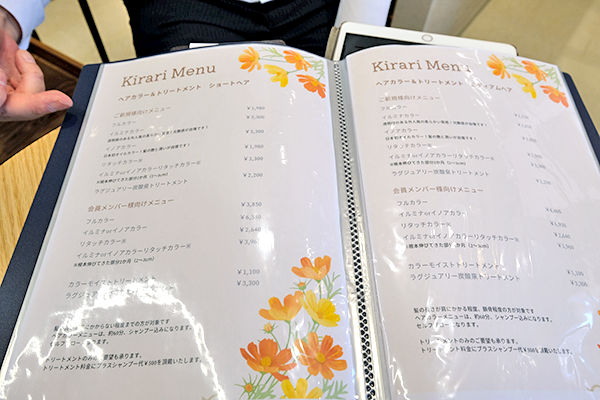 Prices are very reasonable, particularly for those with shorter hair who become members.
Hair colour and treatment for short hair with full colour is 1,980 yen for new customers and 3,850 for members. Illumina hair colour is 3,300 and 6,380 yen respectively.
Hair colour and treatment for medium length hair with full colour is 2,530 yen for new customers and 4,400 for members. Illumina colour is 3,850 and 6,930 respectively.
Hair colour and treatment for long hair with full colour is 3,080 yen for new customers and 4,950 for members. Illumina colour is 4,400 and 7,480 yen respectively.
Retouches are variable too, at 1,980 yen for new customers and 2,640 yen for members.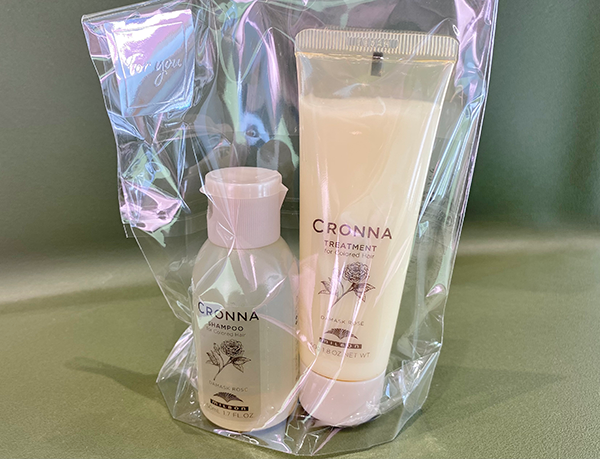 Men are very welcome too. As an added incentive, Kirari is offering all Kotomise coupon users a complimentary shampoo and treatment set from a well-known manufacturer. The management and stylists at Kirari are all highly experienced with deep knowledge and ability. Whether it's a touch of grey or a full colour seasonal makeover, just drop in to Kirari any time you like!
by Stephen Spencer