Japan has always been a champion of style, with an expertise in "cute" that has proved revolutionary.
It's not surprising then, that the concept of "otome" (which roughly translates to "maiden" or "young lady") is an important part of Japanese culture; nor that Mrs. Sato—the kindly and charismatic owner of Otome-ya in Morishita, Koto City—would name her store specializing in cosmetics and feminine lifestyle goods as such.
Once a lady, always a lady♪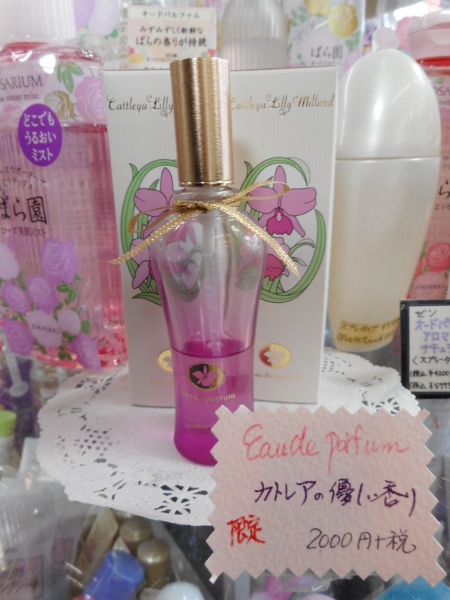 Ms. Sato started Otome-ya in the 1950's and has been running it with the help of her daughter and staff members since. Now aged 90, yet still youthful and peppy (maybe she's born with it, maybe it's her diligent skin care regime?), she may very well be the eldest beauty advisor in Tokyo—though I haven't checked the facts via Guinness.
Otome-ya's main wares are high-quality cosmetics (the sort you would normally visit a fancy department store to obtain), body care products, and adorable knick-knacks.
The things that make Otome-ya so attractive though, are the unassuming atmosphere and the cheerful attitude of staff members who will gladly chat with you and make your shopping experience feel like a visit to a friend's house 🙂
Step One: Finding Your Colour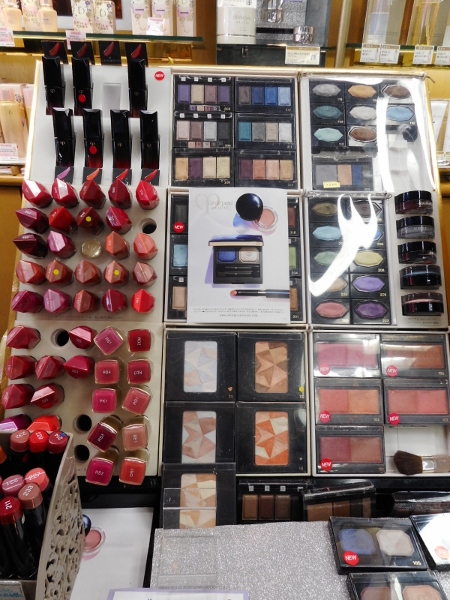 Let's start with the cosmetics. The main lineups at the store are Shiseido and d'icilà, both of which are highly respected and trusted brands at the forefront of what's new in cosmetology.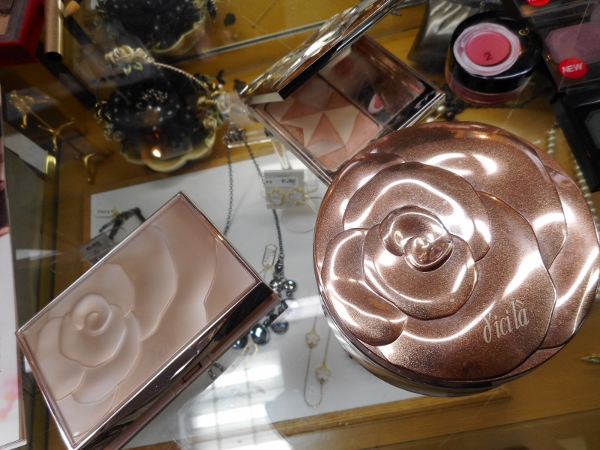 (Half the fun of buying make-up is looking at the packaging. The design of this powder case is so elegant!)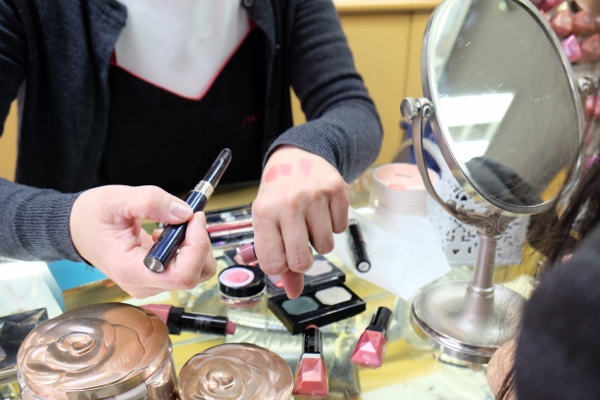 While simply gazing at the myriad lipstick shades and eye-shadow palettes can be fun, Otome-ya staff say don't be shy with the samples! They will pull down anything that catches your eye and show you how to draw, blend, combine, and have fun with it!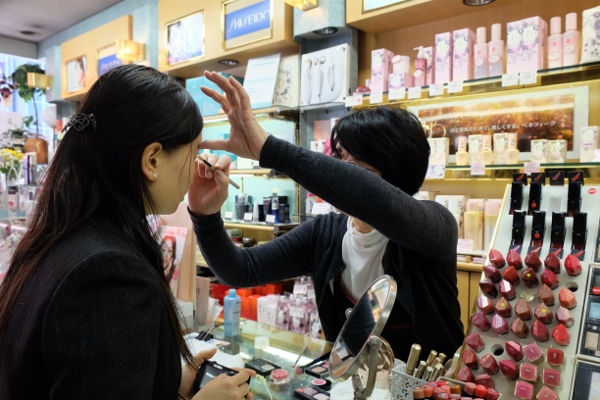 They'll even teach you how to change up your look to fit whatever impression you're trying to create, and answer your beauty questions in the meantime.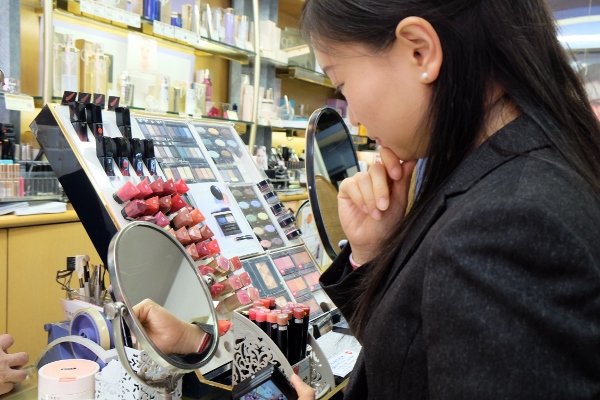 "Aw, this shadow is great! I should probably have been taking notes…"
Trying a new look can be a motivating breath of fresh air, and with spring just around the corner, there's no better time for some self-reinvention.
For those who are more interested in skin care, they offer the best products from d'icilà and Shiseido's Benefique line, including toners that cool down your skin (great in the sweltering summer heat) and sunscreen that smells like roses to help you fight UV radiation while feeling like a princess (*ゝω・*)
Step Two: No time, no problem! Skin care made easy
Yes, it's something that ought to be done every day, but going through a multi-step skin care routine can feel exhausting and futile sometimes, especially if you lead a busy life.
And while most of us would love to get weekly facials to help supplement our less-than-stellar home regimen, time and money are often barriers.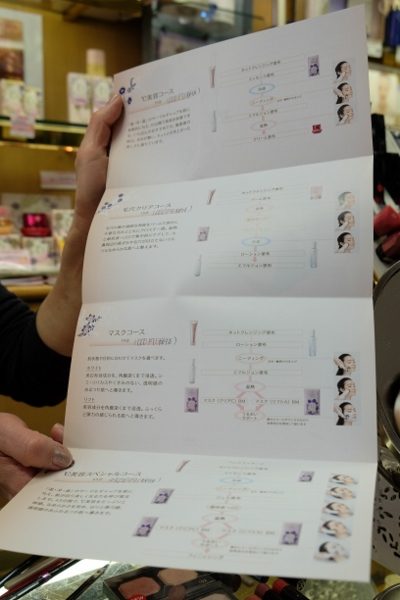 Well, Otome-ya is here to help. There is a small corner in the back of the store which serves as a miniature facial spa room, and the menu features courses that are short and sweet (on the wallet).
"Um, do my eyes deceive me, or does that say 15 minute facial treatments for 1000 yen?"
15 minutes can easily fit into the schedule book: after work, as a break during an outing, or a pit-stop from running errands.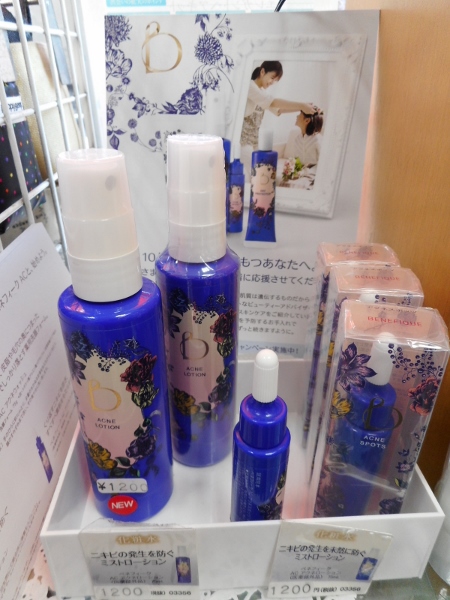 The products used (including tools) are all by Shiseido. There are several options, but the basic course is the recommended one. It first cools, then warms with skin with a series of massages, tonics, and lotions, allowing the skin cells to 'exercise' through changing temperatures.
Of course, longer courses with more treatment options are available, and you are also able to combine two or more courses into a single session if you have the time.
Once finished, you can reapply your makeup, or let the Otome-ya staff do it for you! You are more than welcome to use their sample cosmetics, too, making this a great way to prep for a fancy dinner or a date (*^^*)
Step Three: Surround yourself with beauty
Sometimes, the mere sight of something pretty can be uplifting. In addition to taking care of their customers, Otome-ya has a great selection of adorable household goods and accessories.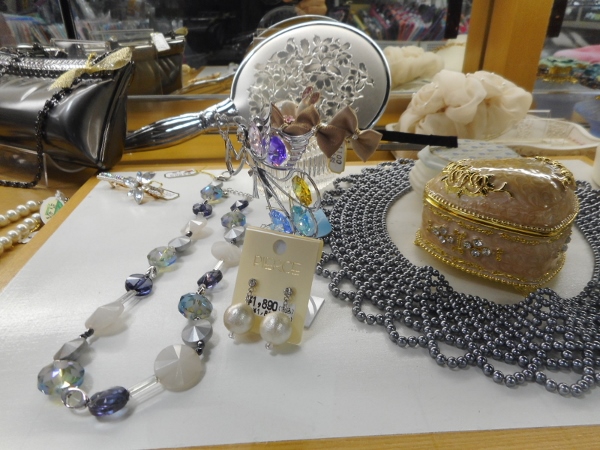 Their decorative goods and jewellery are affordably priced, running usually between 1,000 to 5,000 yen.
"There isn't much sense in fussing over having real gems, when something more affordable will do just as well. The important thing is you never lose the desire to maintain your sense of style" Mrs. Sato said.
Spoken like a true maiden-at-heart!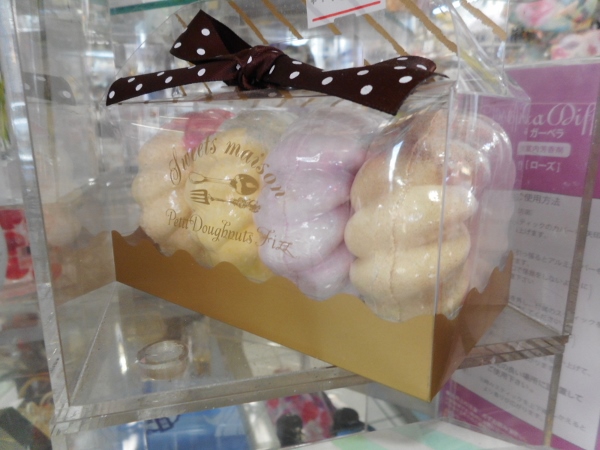 And you can always help make someone else's day brighter too, with their lovely gift selection. Doughnut (and other food-shaped) baths goods are just the tip of the iceberg in a series of items that are sure to elicit a few "Aww"s from friends and family.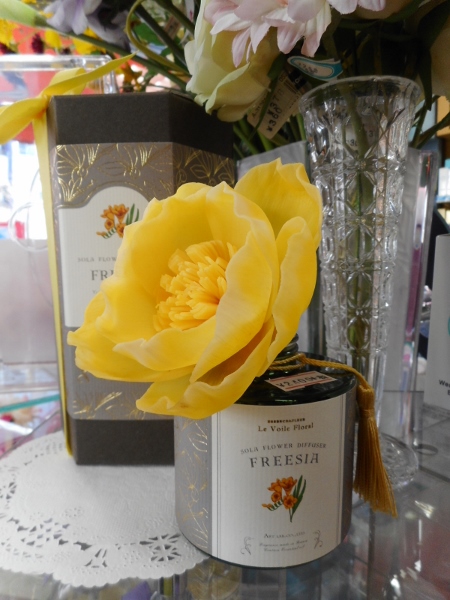 So wake up your inner maiden and swing by Otome-ya when you visit Koto City! Don't forget to say hi to Mrs. Sato and the lovely staff members when you do 😉
editor: Xianru Shen (Koto City Office Coordinator for International Relations)