The idea came to me when strolling with my children♪
Published: November 29, 2016
When you say "the high quality cake shop in Toyosu", it goes without saying that people know you mean "PATISSERIE SAKURA"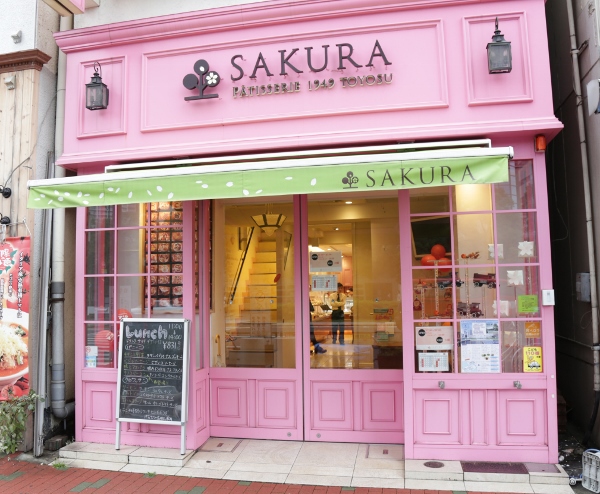 Mr. Yuji Kanai, the chef at SAKURA, here looks young however he is the father of two young children.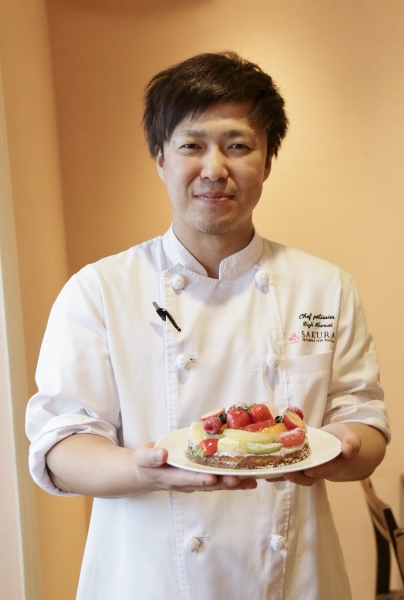 Is that maybe why he always asks himself and his staff members "would you like your family to eat these?", and tries "never compromising on his work and creating a gentle flavor."
What kinds of cakes do you have?
Well, it is easier to see than ask.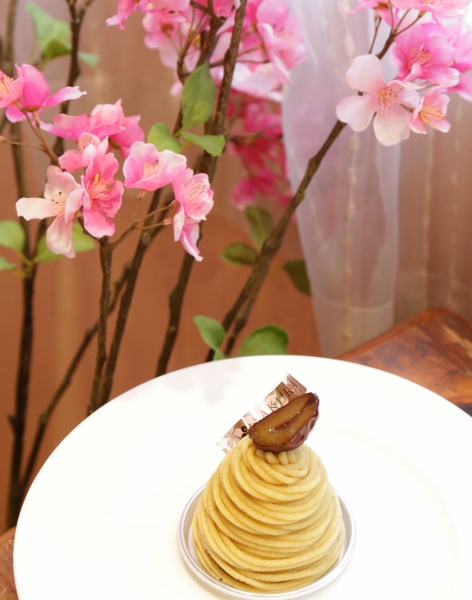 "Japanese chestnut Mont Blanc"
When it's the season for chestnuts, there are three satisfying different kinds of Mont Blanc in this shop.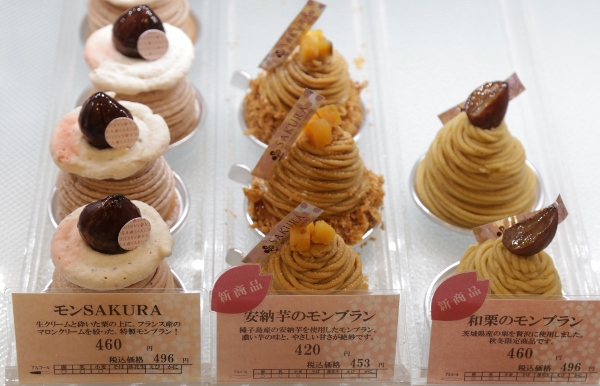 Chef Kanai always tries tasting many different kinds of ingredients until he finds "This is it !" (In the case of chestnuts, he compared the taste of seven different kinds)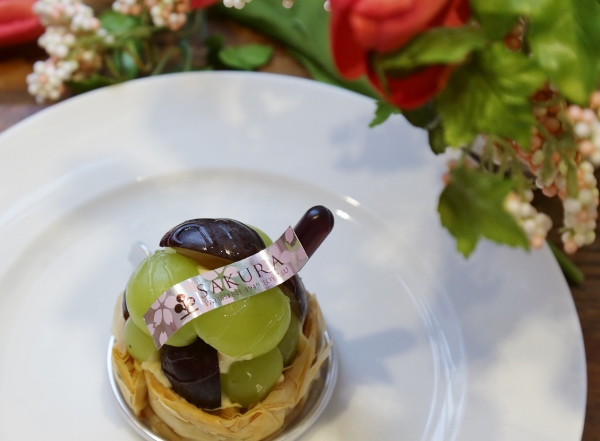 "Muscat Paripari Tart"
The sheet with its crispy texture on the underside of the tart is not pie dough, but a flour called pate filo. I am looking forward to enjoying this crispy texture.
Next, look at this !
What is this? There's a dropper sticking out of the top.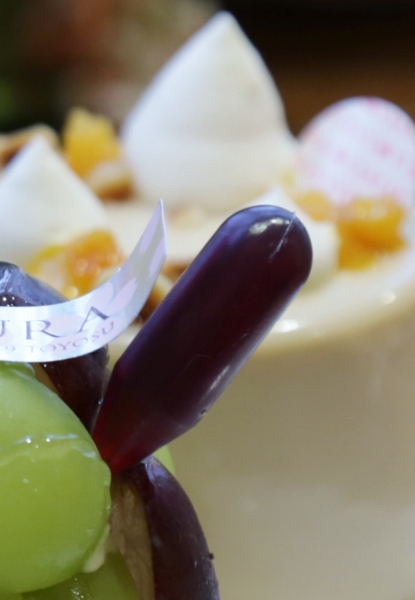 The liquid inside is cassis.
I bought this cake as I fell in love with its very thick fruity taste which comes from the very expensive cassis used.
(Can you afford the cost of the cassis, Chef…!?)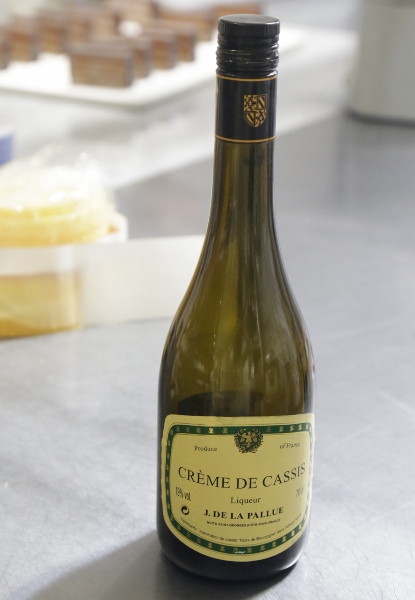 When you add this cassis to the cake, its taste changes tremendously.
People, who are not keen on alcohol, and also children, can choose cakes without cassis.
The liquid in this dropper in the "Apple Savarin" is the apple brandy called calvados.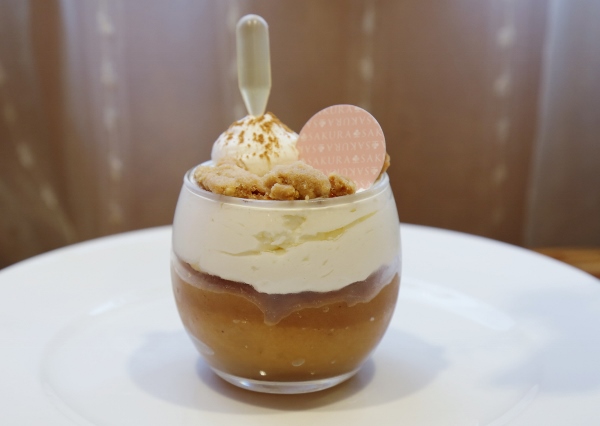 This Savarin uses a process which takes an overwhelming time and effort, so if I were to describe the whole process, both I, who am writing, and you who are reading, will be overwhelmed so I'd better not write it.
Anyway, I'd like you to try tasting it once.
I shall of course have one with calvados!
This is a cake the chef created after he enjoyed the taste of a café latte-like drink which he had in a café with his children on holiday.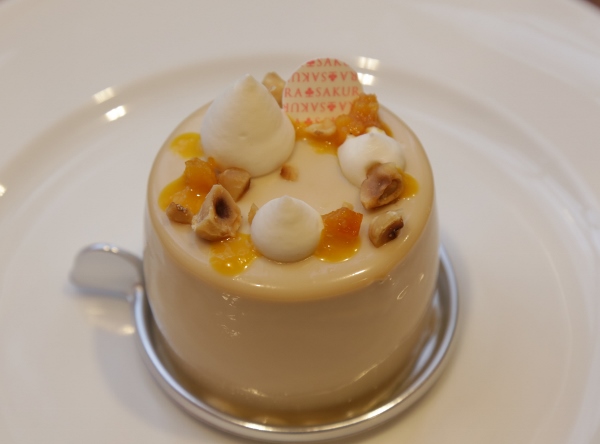 Look at this smoothly coated cake, with its milk coffee colored appearance. No wonder it is tasty!
It uses expensive Valrhona brand chocolate. The reason why even children can enjoy the taste is that the idea for this cake came from the precious memory of a pleasant walk.
They make jam from the finest quality strawberries supplied by a farm in Shizuoka prefecture.
It takes three long days to complete.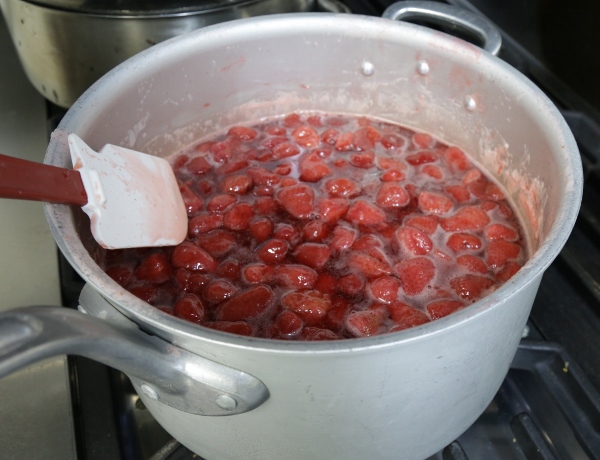 "Even though we take time and effort in the making process, our priority is taste",
says Chef Kanai.
However, by no means does he show a serious face when he is making cakes; he is often telling jokes and making people laugh.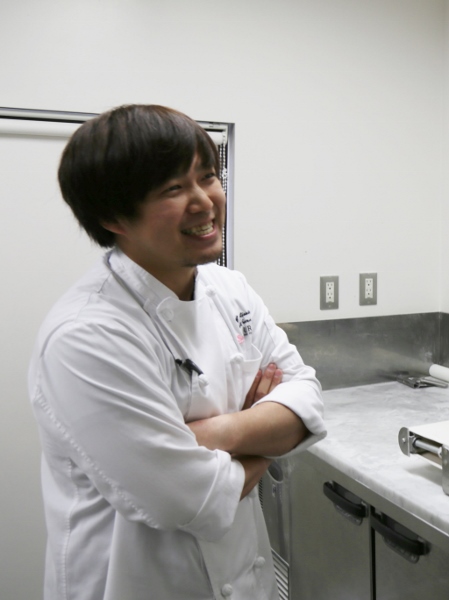 I like to be cheerful when I make cakes as these are also ones for my family to eat.
That creates a virtuous circle and gives me energy to generate ideas and further effort.
These cakes are made with a blend of skill and love.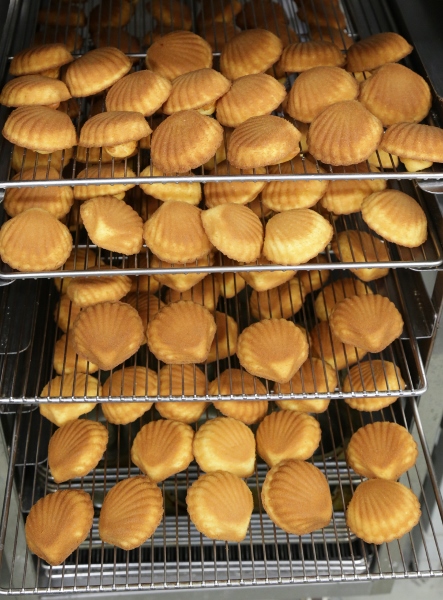 When strolling in a park with your family, buy some cakes on the way back and enjoy them with tea at home…
If you could spend your everyday life like this, PATISSERIE SAKURA would be the shop to go to.