A Happy Aroma
Published: June 2, 2017
Take the escalator up from exit 6b of Toyosu Station in the bayside area of Koto-ku and you'll find yourself in front of Pére et Mére, a boulangerie and cafe overflowing with a cornucopia of bready delights.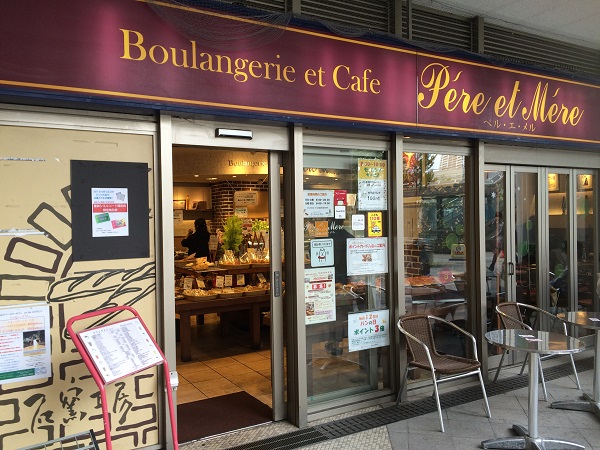 "Everything here is handmade," says Mr. Murata, the manager, who is a former systems engineer turned baker. "It's all about job satisfaction for us; creating the best quality bread, sandwiches and cakes we can make for our customers. Their enjoyment of our products is our reward and motivation."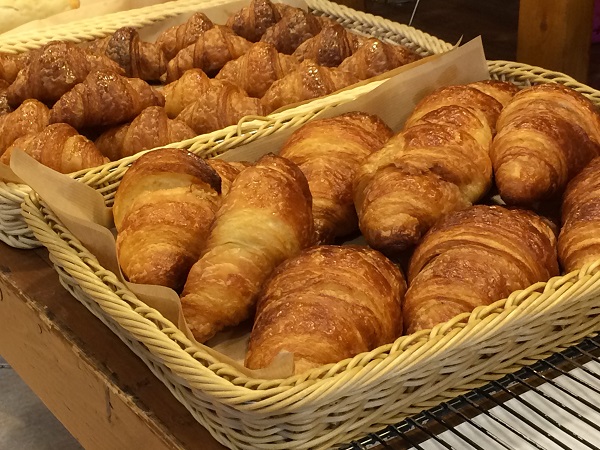 Pére et Mére was the first tenant when the Ciel Tower was built in 2006 and its longevity is a testament to the quality of its bread and baked goods.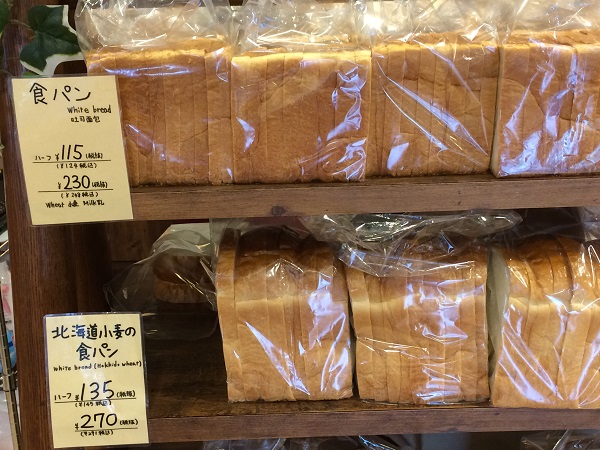 "Curry bread is our top-seller," says Mr. Murata. This is fitting as Koto-ku is acknowledged to be the birthplace of this immensely popular staple of bakeries and convenience stores across the country. "We're also proud of our white loaves, both the rounded crust and the rectangular. They're made with 100% Hokkaido flour and the texture is really nice, soft and chewy. Great for breakfast," he adds.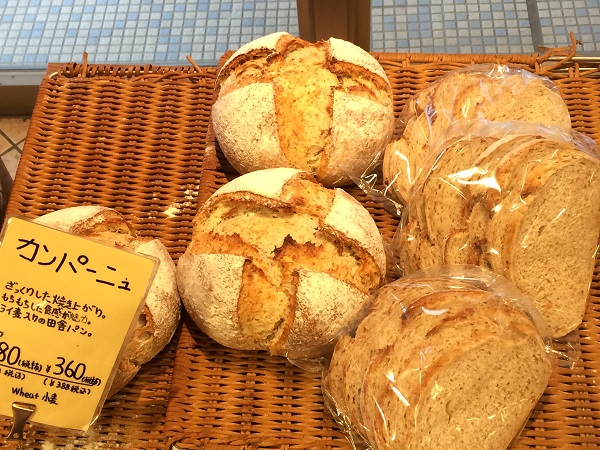 "We also have a wide variety of baguettes and crusty French country style bread. The rye bread contains 70% rye flour. Our bread is baked in a stone oven which gives it such great texture".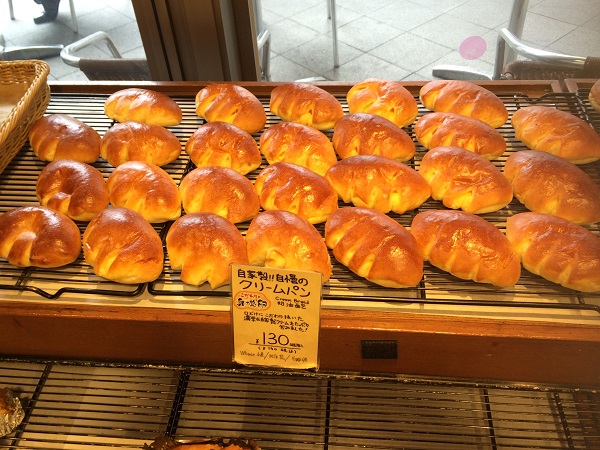 "For those with a sweet tooth, our cream bread is the number one bestseller. We use home made cream and free range Oku-kuji eggs from Ibaraki Prefecture". The Oku-kuji shamo is a breed of gamecock from Ibaraki, north east of Tokyo and highly prized in Japan for its distinctive meat and high-quality eggs.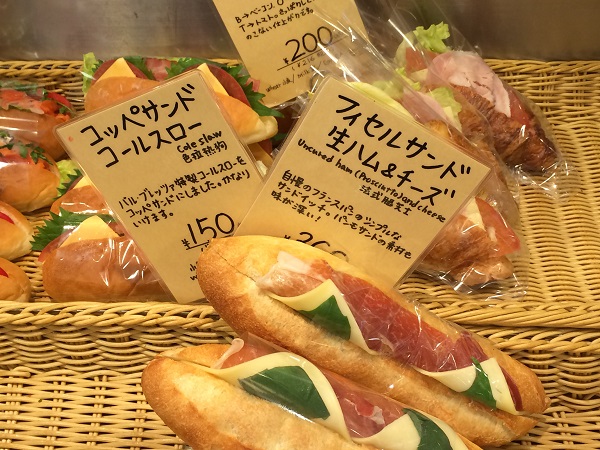 Baking is hard work though, with the dedicated staff of Pére et Mére beginning before dawn to prepare for the early morning rush of businesspeople when the cafe opens at eight. Lunchtime is popular with homemakers, enjoying the mouth-watering sandwiches and organic coffee. Unusually for Japan, a wide range of decaffeinated coffees are available as well. "Many of our customers are pregnant and of course can't have any caffeine," says Mr. Murata.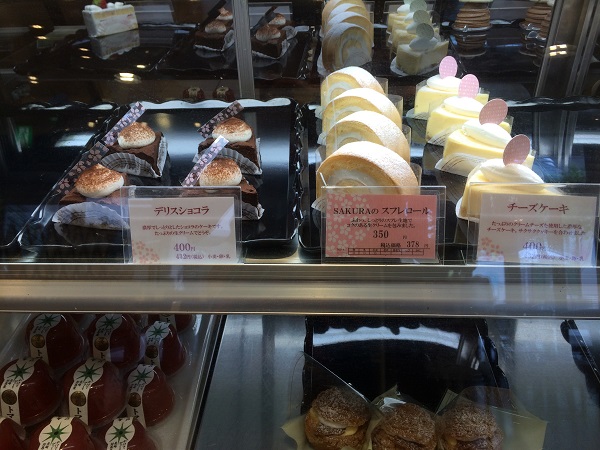 A wide variety of cakes are also available.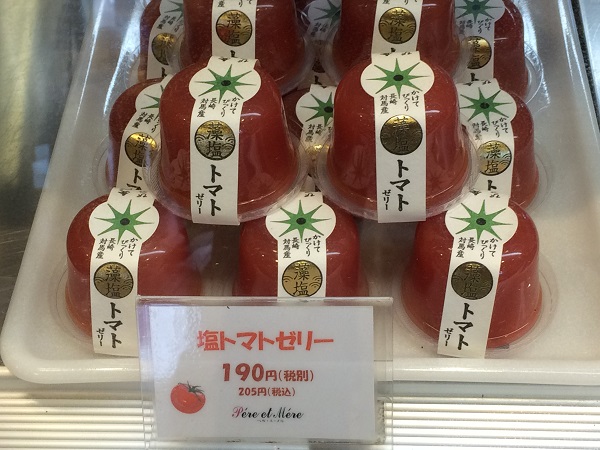 For those who are feeling adventurous, how about a salted tomato jelly?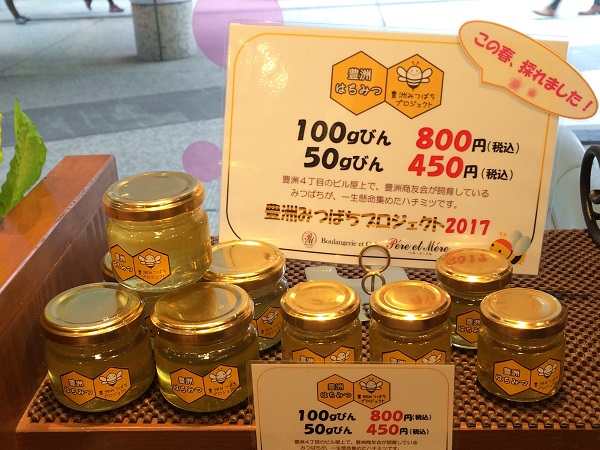 Pére et Mére also stocks the famous Toyosu honey, made by bees kept in the area.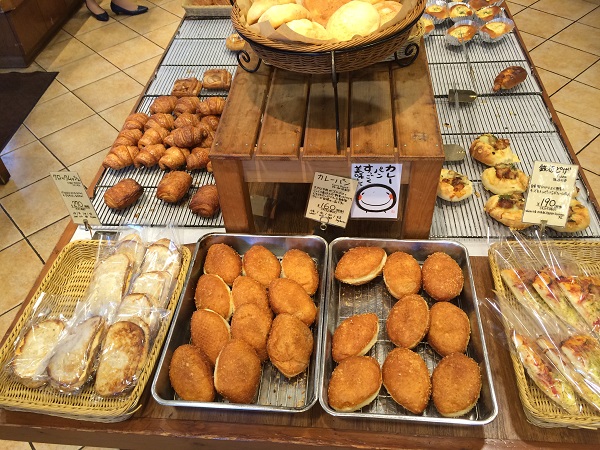 Whether you live in Toyosu, work there or visit for a stroll around the waterfront area, make sure you drop in to Pére et Mére for some delicious boulangerie favourites.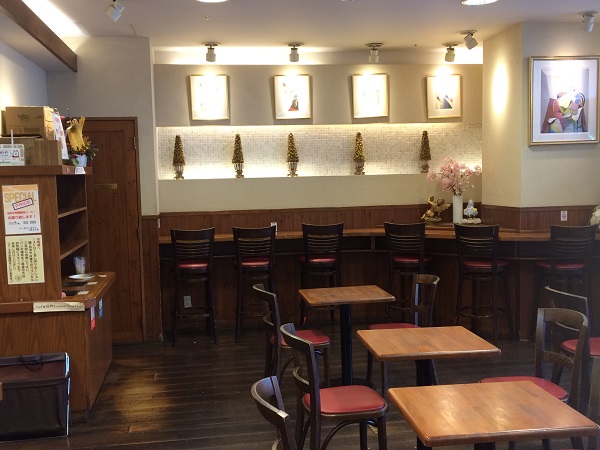 Your taste buds and your wallet will be very grateful.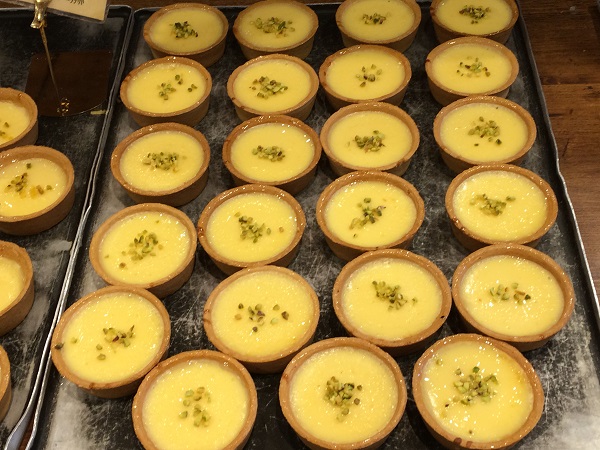 For the very hungry, a long sausage is specially recommended.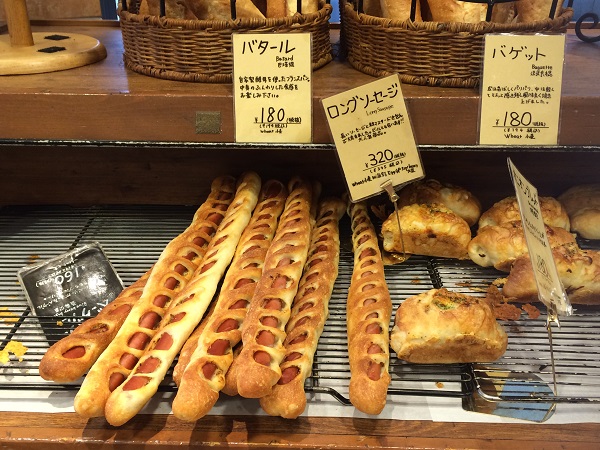 Story and Photos by Stephen Spencer