A photogenic florist
Published: August 31, 2017
Flowers are often a part of our most meaningful memories. When we're young our parents give us flowers at our piano or ballet recitals, when we're first learning to play, to dance. We get flowers for birthdays, graduations, when we get sick…We even use flowers to propose marriage—one of the most important events in some people's lives.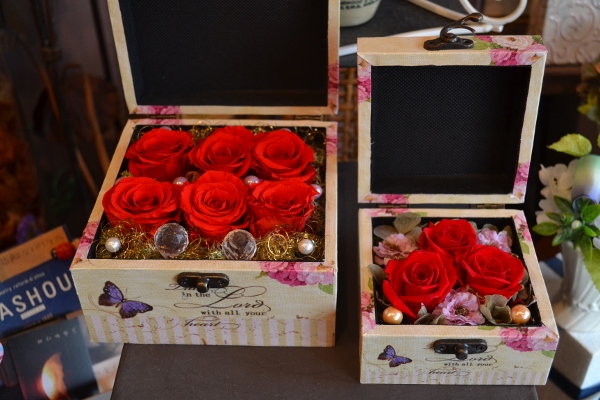 Doesn't it make sense, then, to find the perfect arrangement for each occasion? For such important moments in our lives, we need the support of experts in choosing the colors and types of flowers, and finding the right balance. To this end, Ms. Kumada is certainly among the foremost of experts.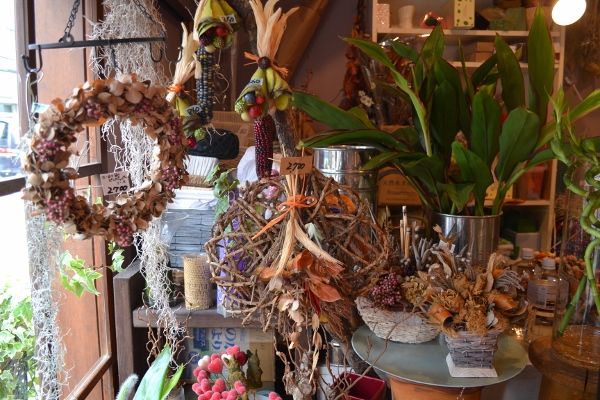 Ms. Kumada was certified as a flower arranger by the Nippon Flower Design Association ten years ago, but she has been excelling in flower arrangement for over thirty years. Although a shitamachi native, Ms. Kumada and her late husband ran Petit Fleur in Hiroo for 25 years. Fortunately for us in Koto, she decided she wanted a slower pace for doing business and to be able to walk to the shop, so she moved to its current location in Kiyosumi-shirakawa.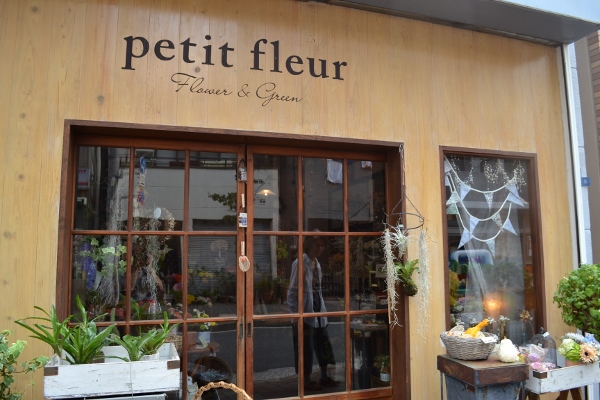 Ms. Kumada's flower arrangements are the most popular items in the shop, though she also sells individual flowers and makes bouquets on request. She picks the fresh flowers up herself, taking the monorail all the way out in Ota to get to the flower supplier. The materials for the arrangements come from all over, and range from fake flowers to dried flowers suspended in oil, to preserved flowers dyed and painted in brilliant blues, oranges, and pinks.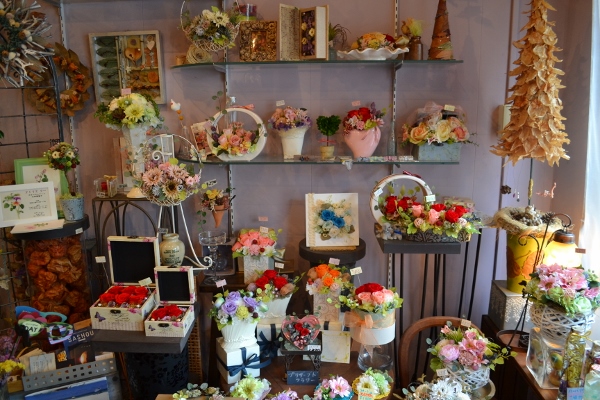 To make an arrangement, Ms. Kumada first selects a color or seasonal theme and then searches among her flowers for the exact shapes and shades she needs. She recommended two types of arrangements that were especially particular in their color selection and for the balance of each flower against the other.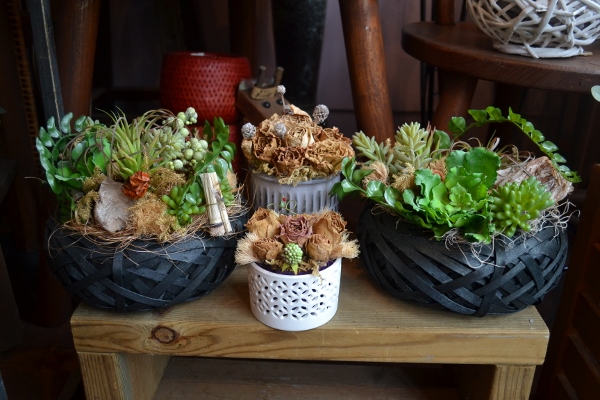 "See, if you were to add a pink flower to this one, of course it would still be pretty. But this arrangement is a little cooler and calmer," she said, showing me a small green piece displayed in the front of the shop. "To add pink, it would look more like certain European designers who go really over the top. It's fashionable, but you don't always want something very intense like that."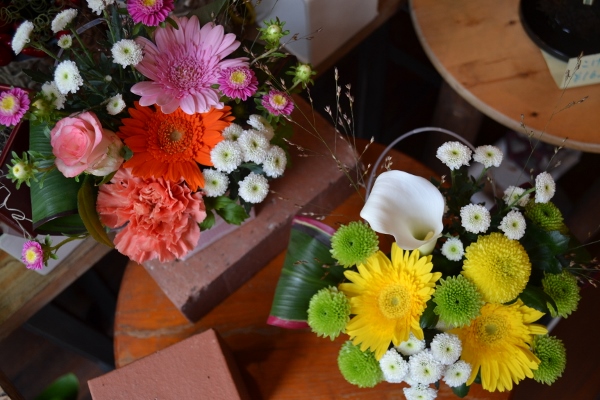 One arrangement that interested me in particular was a piece done in a ball of moss. Rather than setting flowers in a vase, Ms. Kumada takes these moss balls and sits them in a shallow dish of water before poking the stems of the flowers into the moss. For this arrangement, the color theme was not so strong, but Ms. Kumada showed me by pulling out the flowers in turn, how removing even one part of the whole upsets the balance.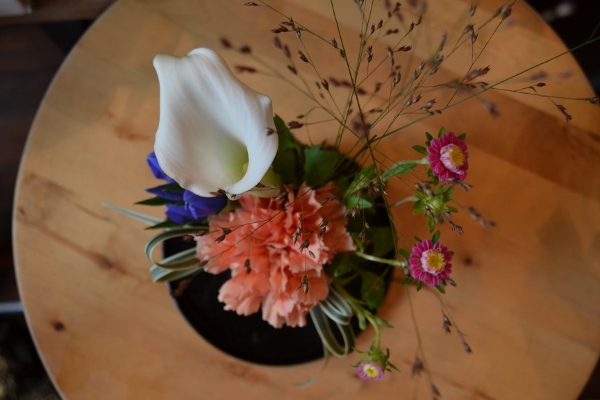 With so much experience and such careful attention to detail, Ms. Kumada was confident that even people who don't speak Japanese will be able to find something that suits their needs at her shop. Because Ms. Kumada's work fundamentally rests on the power of color and shape to communicate, language really isn't necessary to find that perfect arrangement. And you can be sure, regardless of what you want to express, or what kind if special memory you want to create, that Ms. Kumada knows exactly the right flowers for the job.
Story and Photos by Kate Montgomery