Tasting authentic Neapolitan pizza in Tokyo is a challenge. Anyone who is a pizza lover or has a longing for Italy will tell you that finding real Italian pizza in Japan requires patience and perseverance. Lucky for me, I've found a small treasure in the Kameido area named Pizzeria Grande Babbo.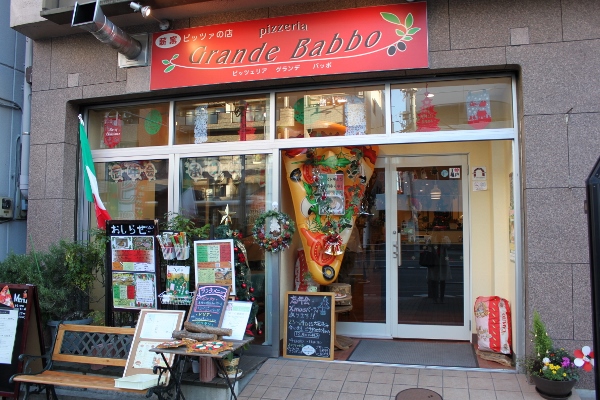 As you enter the restaurant, the first thing you will see is the big brick oven with an oak-wood fire. This marks the beginning of an unforgettable culinary experience that will transport you to Italy.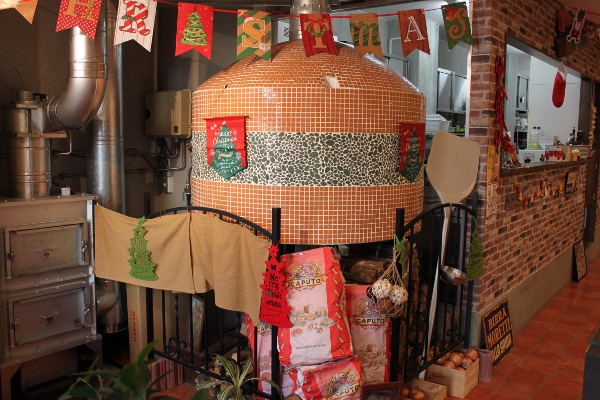 The decor will remind you of the ambiance of an Italian "trattoria".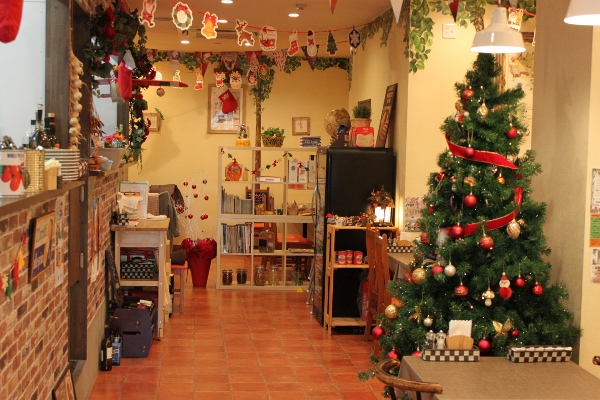 Christmas has arrived at Pizzeria Grande Babbo!
Frequented by office workers during lunchtime, Pizzeria Grande Babbo welcomes families during the weekend. Its proximity to Kameido Tenjin Shrine makes it an ideal choice for eating a delicious pizza.
Since its opening in 2014, Mr. Takahashi and his wife have been running the restaurant with energy and efficiency. Passionate about Italy and its cuisine, Mr. Takahashi prioritizes using high-quality ingredients from Italy.
The same applies for the brick oven. Mr. Takahashi bought and imported it directly from Italy—or more precisely from Naples, the birthplace of pizza. It's an authentic Neapolitan brick oven. The brand, Acunto, is famous in Italy, where the Italian family Acunto has been designing and building brick ovens for four generations!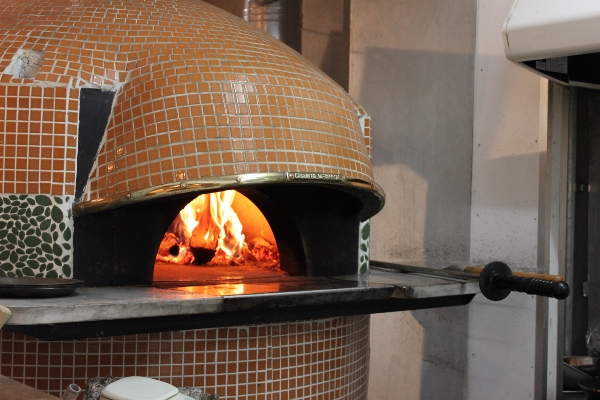 The Neapolitan pizza is on the UNESCO list of intangible cultural heritage. The genuine Neapolitan pizza dough consists of wheat flour, natural Neapolitan yeast, salt and water.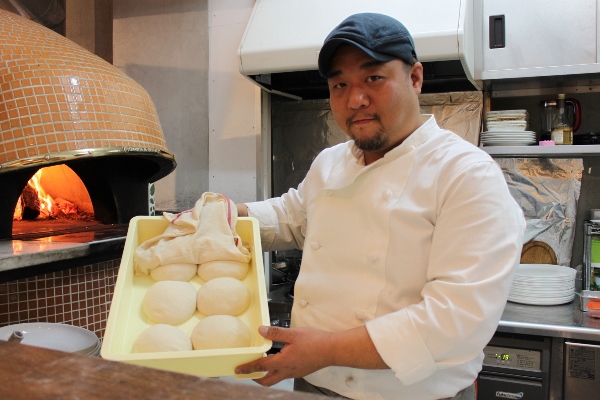 The dough must be kneaded by hand or with a low-speed mixer, and must be formed by hand to be no more than 3 millimetres thick.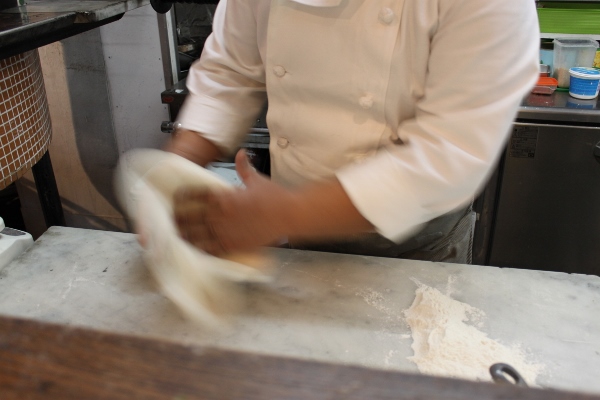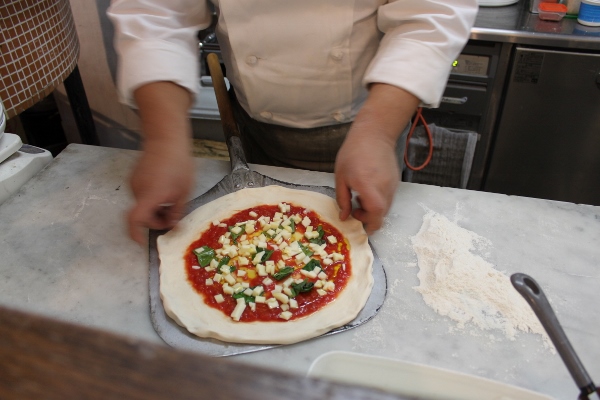 The pizza must be baked in a stone oven with a wood fire.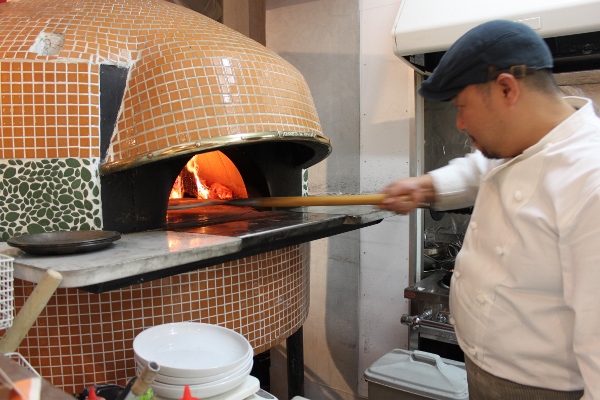 Mr. Takahashi is able to cook a delicious Neapolitan pizza in less than three minutes! When cooked, it should be soft, elastic, tender and fragrant, and it is!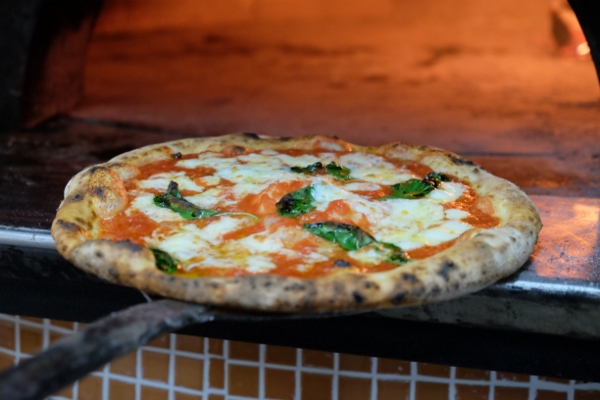 Mr. Takahashi makes his own tabasco and pizza oil. Enhancing pizza with tabasco is actually a Japanese habit. In Italy, people prefer spicy olive oil.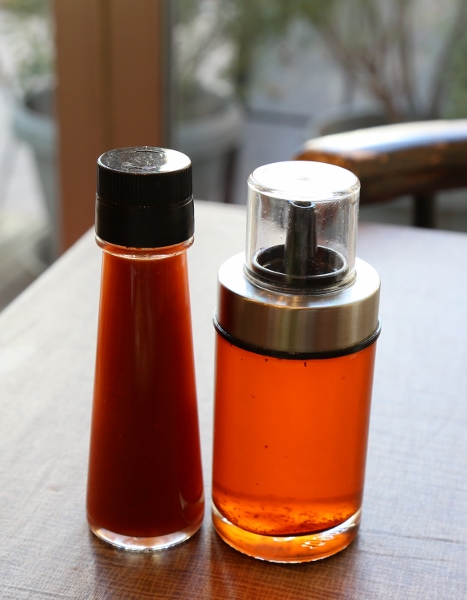 For lunch, the restaurant offers different sets of dishes for the very attractive price of 1000 yen. The sets contain a salad and a drink of your choice. Mr. Takahashi also offers gratin dishes such as lasagne. For those with smaller appetites, a set that includes half of a pizza, a soup and a drink is available.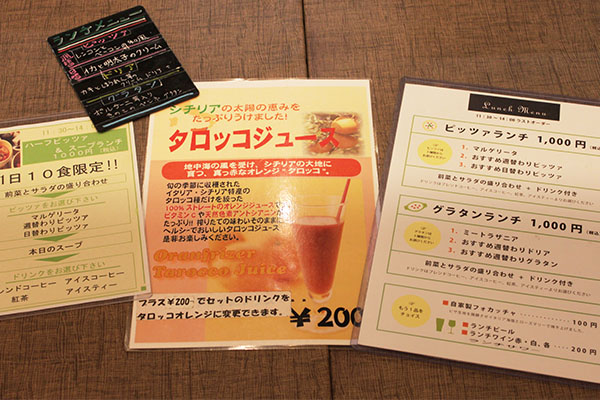 Like Proust's madeleine, my memories of holidays spent in Italy and my life in Europe came back to me when I tasted Mr. Takahashi's pizza. I've been looking a long time for an affordable, authentic, and good pizzeria, and I've finally found the Holy Grail. I tasted one of the most delicious pizzas I've eaten in my life at Pizzeria Grande Babbo, and I'll definitely be visiting this restaurant often!
Story by Aline Lambelet
Photos by Aline Lambelet and more