Picture this: it's late at night, and you're finally on your way home after a long day. Tired and hungry (and possibly in need of a drink), you wander around Monzen-nakacho looking for an izakaya—Japanese pub-style restaurant—to grab a late dinner. Many brightly-lit lanterns and the heavy smell of fried foods tempt you, but, all of a sudden, the prospect of eating high-calorie foods so late at night grounds you down with guilt. Conflicted, you examine your options…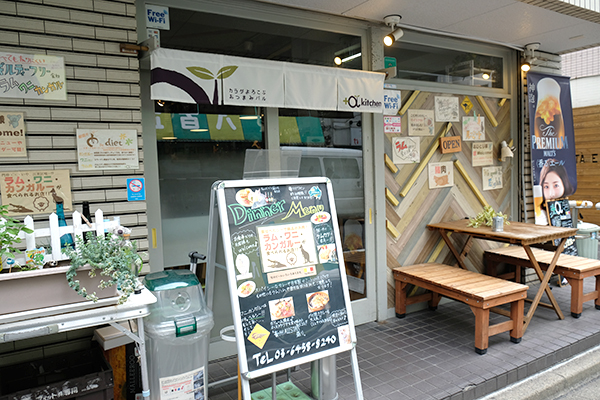 Where can you go when you need to fill your stomach while knowing you are doing your body a service? Easy! Just head to +α (Plus Alpha) Kitchen!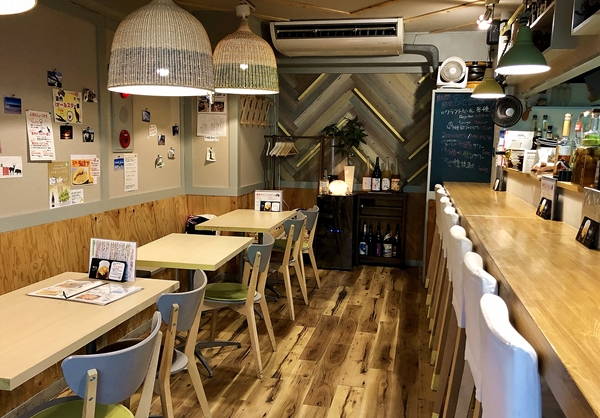 Plus Alpha Kitchen is a cozy eatery with a friendly and casual atmosphere not unlike more traditional izakaya. What makes the establishment unique, however, is its selection of meat dishes, including lamb, kangaroo and crocodile!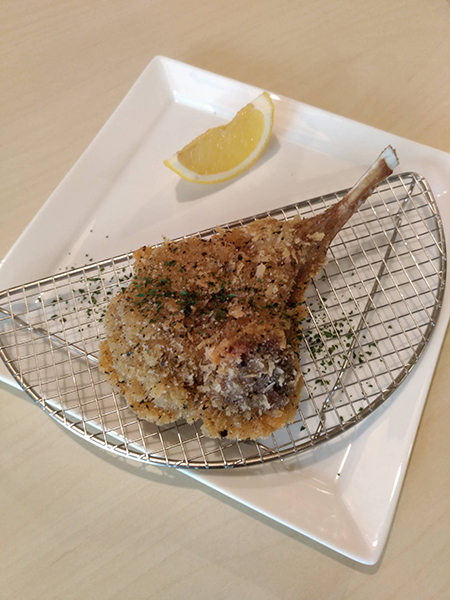 Lamb:
Their signature dish is the Lamb Katsu: battered and fried lamb cutlet of immense tenderness and an elegant flavour.
"We only use spring lamb that grew up eating fresh young greens for this dish," Mr. Hoshino, the owner, explained. Hence, even people who are usually averse to eating lamb due to its distinct flavour can enjoy the Lamb Katsu here, much to their own surprise.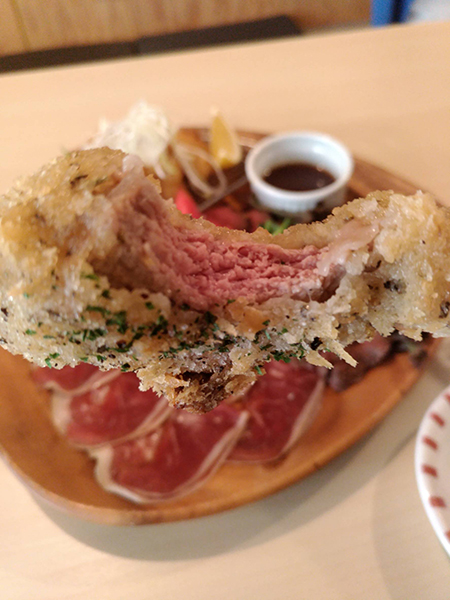 And what makes this dish "good for you"? Lamb is a nutritious type of red meat and full of protein and healthy fats, including oleic acid and both omega-3 and omega-6 fatty acids. It is also a great source of vitamin B12, and contains L-Carnosine, a substance that fights against cardiovascular disease. In addition, L-Carnosine is believed to have "fat-burning" properties.
"Plus, we fry it in olive oil," Mr. Hoshino added. "Fried foods usually get a bad rap, but trust us when we say you can indulge in this one."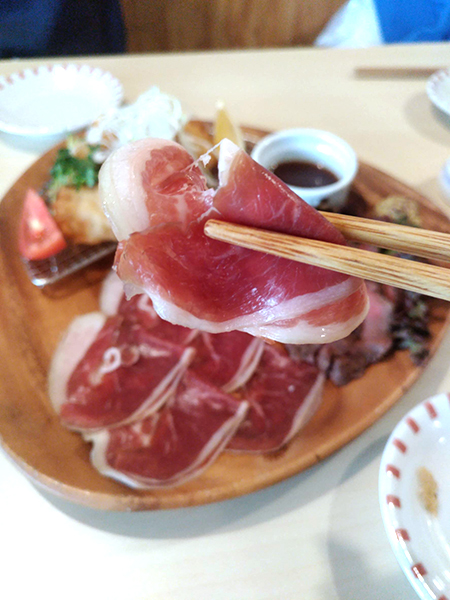 They also serve mutton prosciutto as part of the "Australian All-Star Plate", alongside kangaroo filet cutlets and fried crocodile meat!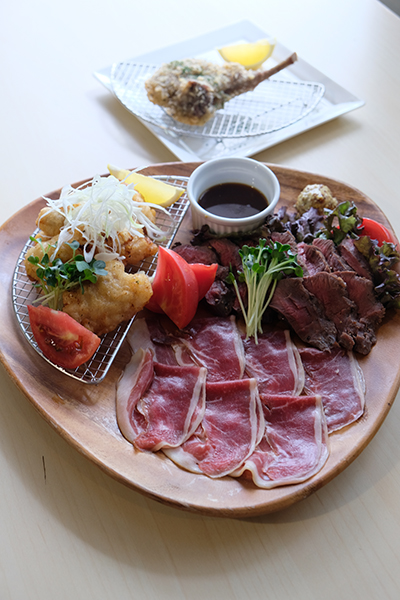 Kangaroo:
Kangaroo meat is a type of red meat as well, but very low in calories. This is because it's high in protein, essential minerals and iron, while being extremely low in fat—only 2% by mass. Most importantly, taste-wise, you'd be hard-pressed to guess that it's not beef if you ate it blind—yum!
Interestingly, since kangaroo from Australia are harvested from the wild as part of a government-sponsored programme to control their population, they are truly "free-range", too.
Crocodiles:
The last component of the "Australian All-Star" plate is fried crocodile meat. They look just like fried chicken, to be honest.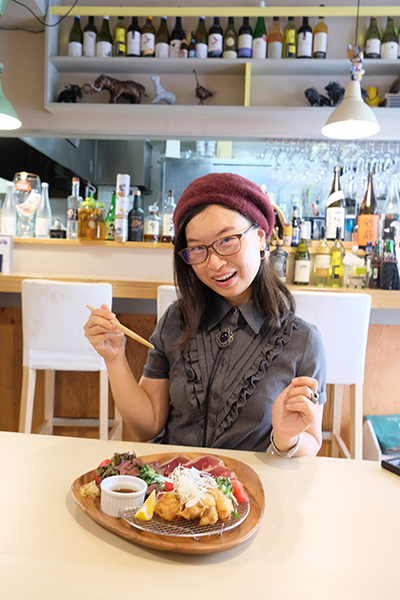 "Comparatively speaking, crocodile meat contains only 1/5 of the fat that chicken breasts do," Mr. Hoshino told me.
One-fifth?! Considering the popularity of chicken breast as a lean option, this came as a shock.
"In addition, it's not as tough as chicken meat, thanks to the abundance of collagen," he continued. As such, I found the crocodile to be extremely plump and tender, with a light, simple taste. Another delightful discovery!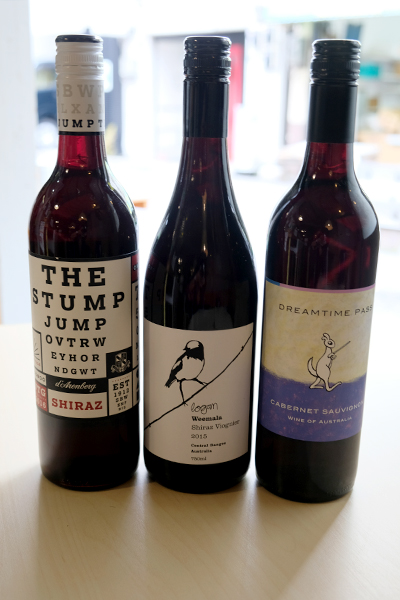 If you're in a drinking mood, try opting for a glass of Australian wine. Both red and white of a wide variety are available, and Mr. Hoshino can always assist you in picking out a bottle.
Something Extra
The term "+α" (plus alpha) in Japan means "a little extra something"; and at +α Kitchen, that something is "health benefits".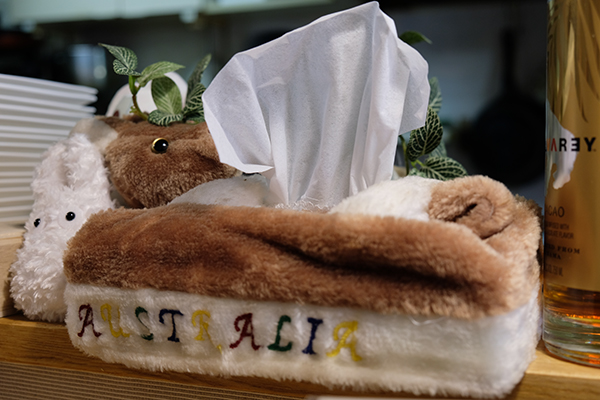 Mr. Hoshino spent several years in Australia as a student (so he's quite proficient at English), and it's from this experience that he was able to conceive his inspiration for the unusual dishes served.
"I wanted to create a restaurant where people could feel less guilty about what they ate, even if it's after work, late at night. Most pubs and bars offer food that isn't exactly the healthiest, but when you're tired, you want a full, hearty meal." Hence, the abundance of high-protein, low-fat, nutritionally dense foods on the menu: aside from the ones mentioned here, there is "baked curry", healthy potato salads, boar meat, and more!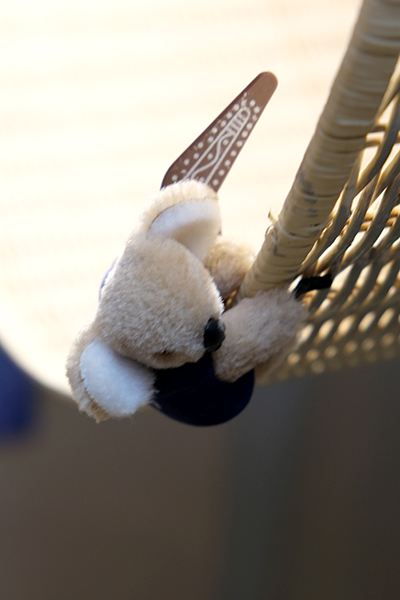 Memorabilia of his time in Australia also dot the restaurant. How many hidden koala bears will you be able to find?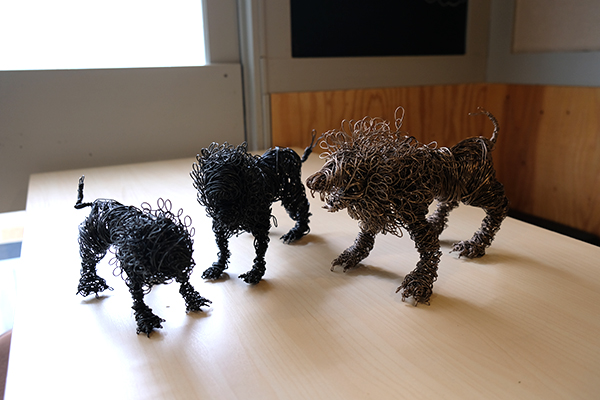 One last thing I found fascinating was the display of wire animals on the shelves. Apparently, a friend of Mr. Hoshino is a crafter, and the animals can be purchased upon inquiry. Don't these lions look like they'll start roaring any minute? I rather like the look of them!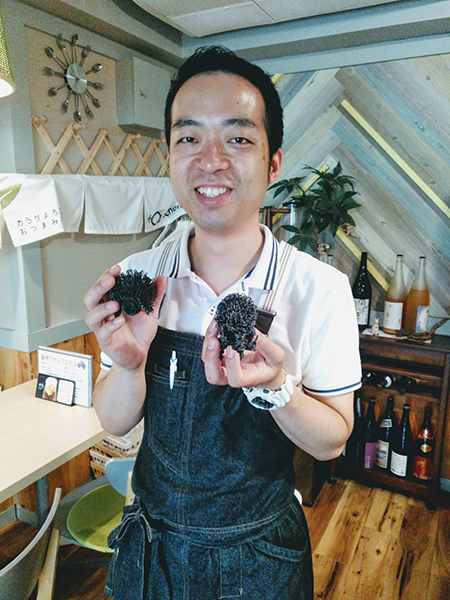 Next time you need a spot to dine in Monzen-nakacho, give Plus Alpha Kitchen a try, and take yourself on a culinary adventure. Not only will you come out with a full stomach, your health will also be in Mr. Hoshino's good hands!
Story and Photos by Xianru Shen(Koto City Office Coordinator for International Relations)