Qty Quality at Kameido Clock
Published: August 10, 2022
The Qty repair shops in Toyocho and Toyosu are renowned for the exceptional restorative ability of their staff, so residents of the Kameido area of Koto-ku will have been pleased to hear a new Qty shop has opened in their neighbourhood. Not only that, it's inside the recently-opened Kameido Clock shopping mall, the latest addition to the local landscape.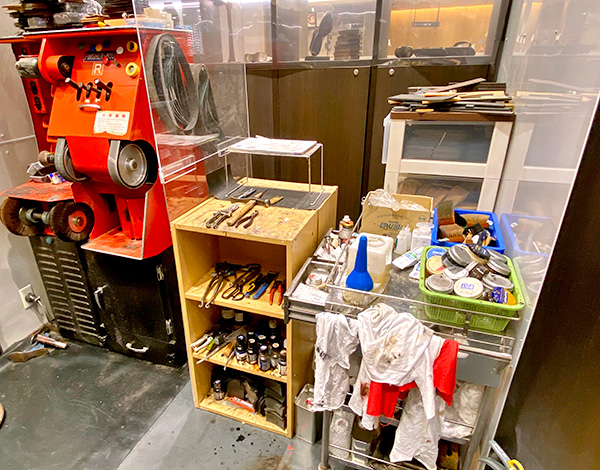 The Qty shops are noted for the quality of their shoe repair, so a 10% discount with the Kotomise Coupon really does represent excellent value.
Located just two minutes' walk from the east exit of Kameido station, Kameido Clock opened in April 2022, with factory Qty occupying a spot on the third floor. Manager Mr. Yamaguchi spared us a few minutes from his busy schedule for a chat. If no staff member is visible, just ring the bell!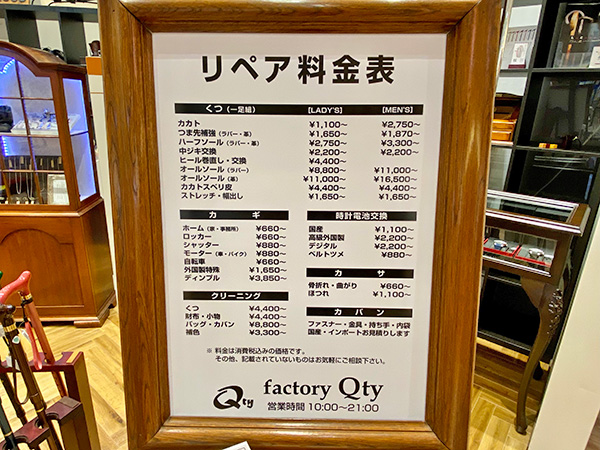 As Mr. Yamaguchi explained, "Here at factory Qty, our main business is shoe repair, key cutting, umbrella repair, and changing watch batteries. We've recently added further arrows to our bow but shoe repair is number one." Prices are very reasonable: heel repairs start at 1,100 for ladies and 2,750 yen for men, half soles in rubber or leather are 2,750 yen for ladies and 3,300 for men respectively, with a full rubber sole replacement at 8,800 and 11,000 yen. Insoles are 2,200 for both men and women.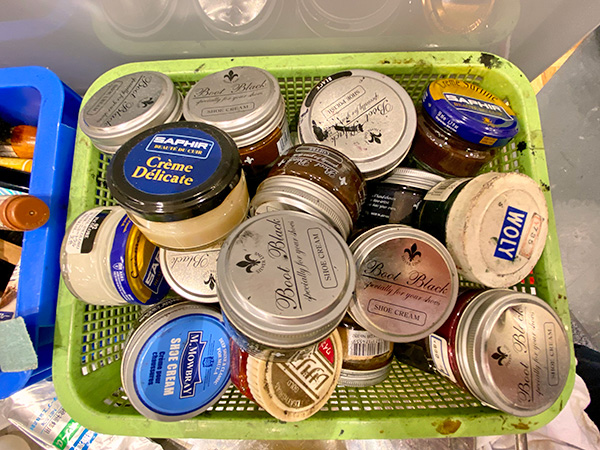 The cleaning service is 4,400 yen per pair of shoes and involves a vast array of techniques, plus professional-only use cleansers, oils, unguents, boot blacks, and polishes. Your shoes really do come back as good as new!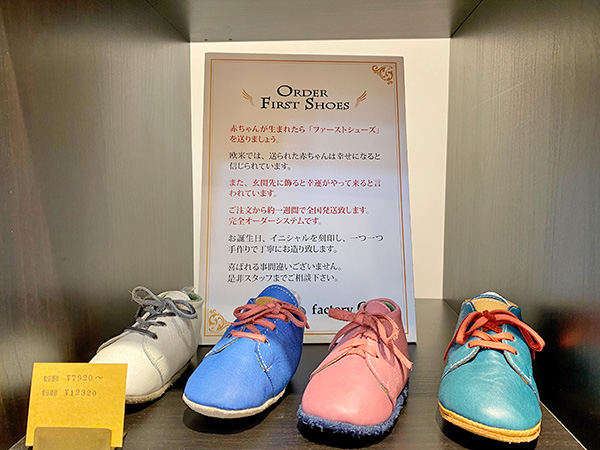 One of the new services Mr. Yamaguchi mentioned are these First Shoes, handmade from super soft leather for babies taking their first steps. They're really cute and make a nice souvenir when the child outgrows them.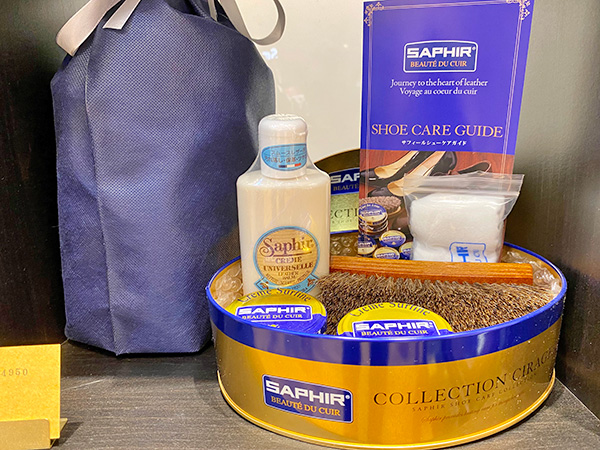 factory Qty stocks a wide variety of high quality shoe cleaning brushes, leather insoles, polishes and oils in many different colours. There are also shoe cleaning gift sets, very popular presents for young people starting their first jobs.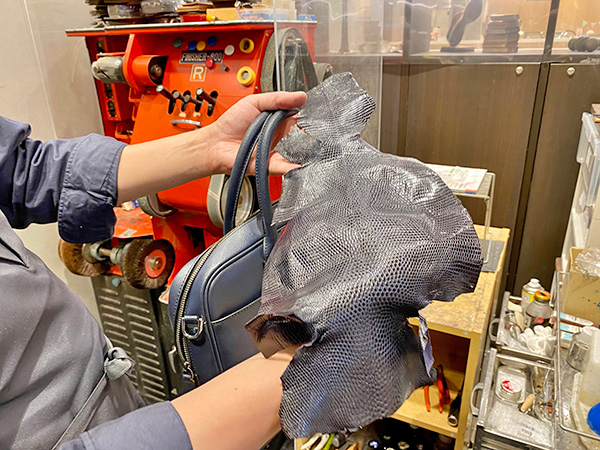 It's not just shoe repair. A businessman brought in a smart briefcase that was fraying in one area for repair, and a bag cleaning service is available for 8,800 yen per item.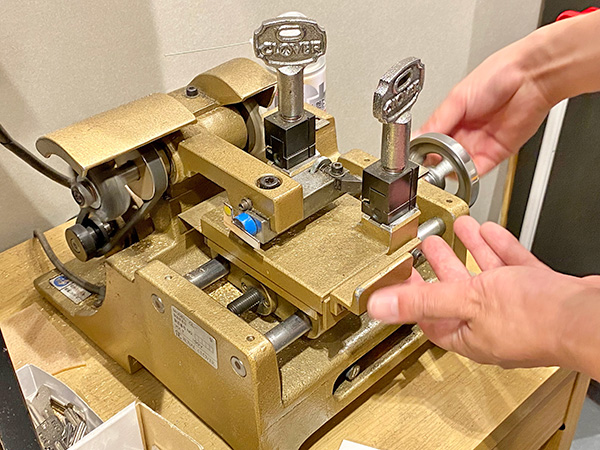 After repairs and cleaning, Qty offers a wide variety of key cutting services: house, bicycle and locker keys (all 660 yen), motor and shutter keys (880 yen) and overseas manufacturers at 1,650 yen. The currently popular dimple keys are 3,850 yen. Dimple keys take between 10 and 60 minutes to make, so getting keys copied at Qty means customers can browse Kameido Clock or do some shopping at the supermarket while waiting!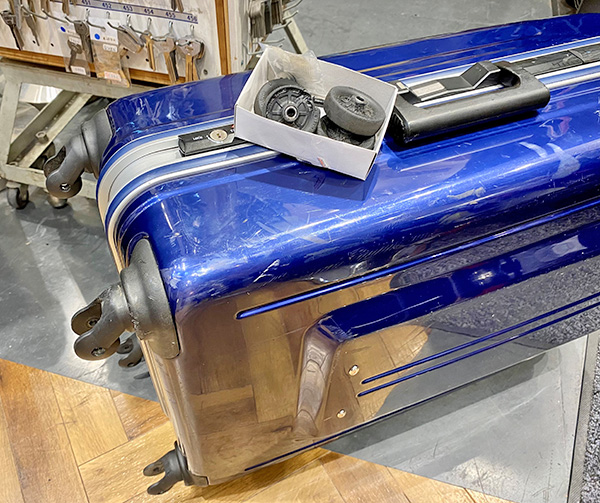 Ever broken a caster on an otherwise perfectly functional suitcase? Well, don't worry because another new factory Qty service can fix that in a jiffy. "Since we introduced the caster change service we've had a couple of customers a day on average," said Mr Yamaguchi. "We can change most but not all casters so customers are advised to call and check first, just in case," he advised.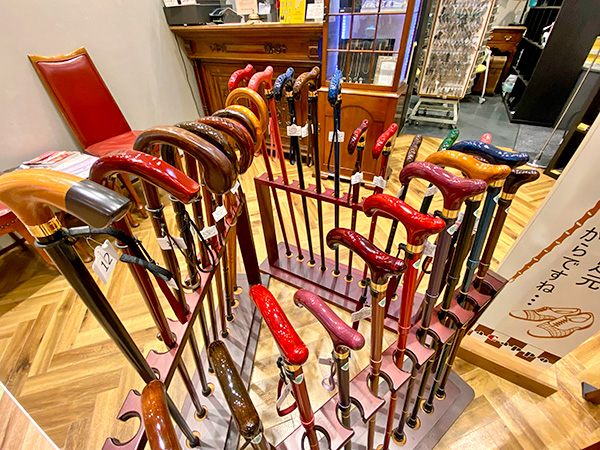 Factory Qty has begun offering these smart and stylish walking sticks that come in a rainbow of colours. They stock three brands, La Cappo, Iida, and Kikon. Prices vary depending on the quality of the wood.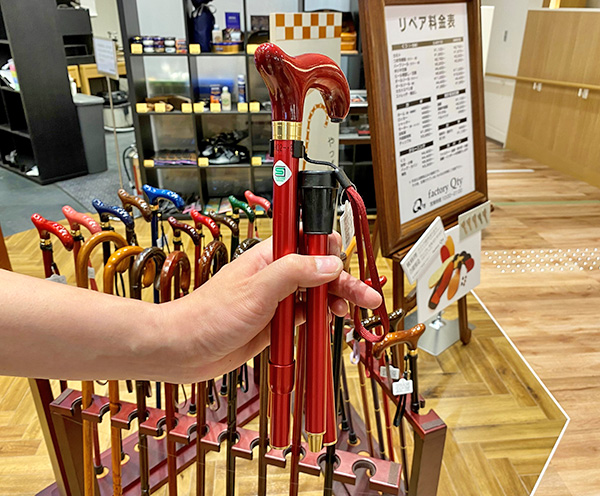 Some are collapsible and can be safely stowed away in a bag to be used when needed.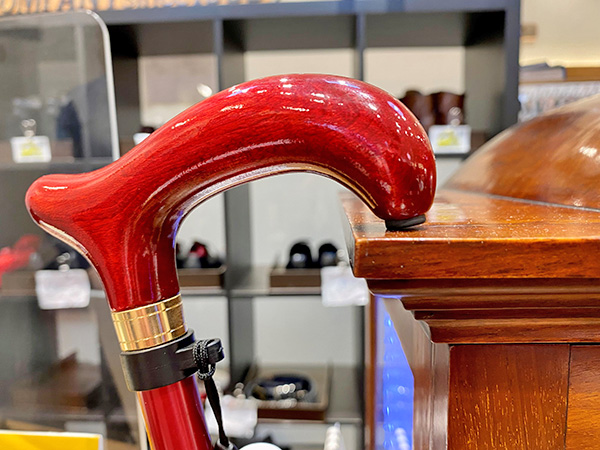 Light but strong, the sticks come with a rubber nub to protect the handle and for safe hanging.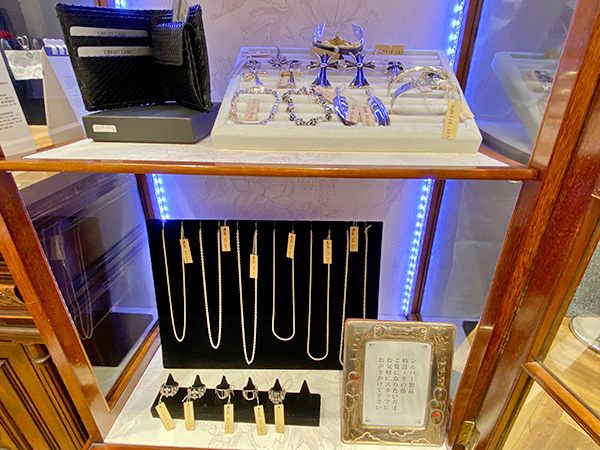 Recently factory Qty has added a selection of accessories to its watch collection.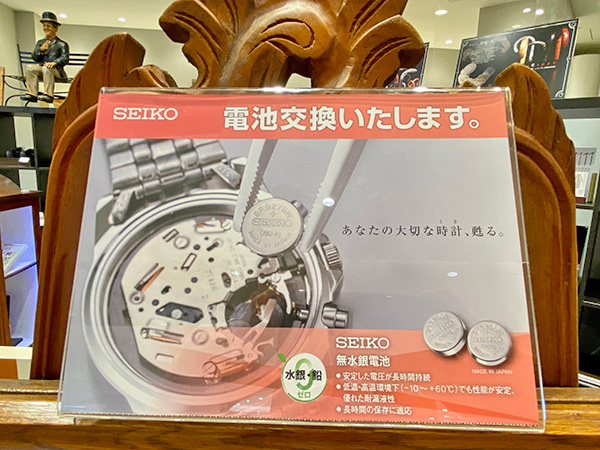 And speaking of watches, you can have your batteries changed too. That's 1,100 yen for domestic watches, 2,200 for overseas premium brands and the same for digital watches.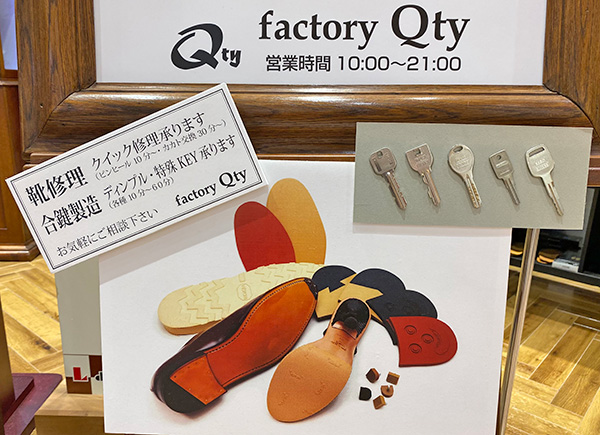 The number of different services offered by factory Qty is remarkable; it's not only the number but the high quality, speed and professionalism of the staff that is making Qty a household name in Koto-ku repair shops.
Story and photos by Stephen Spencer