Ready, Set, Dance!
Published: August 28, 2020
With a whoosh and a twirl, the couple glide across the studio with grace and poise, culminating in a dance-show-worthy final pose. "Once you know the basics, it's easy to build up by adding more and more complex moves," Mr. Kagawa insists enthusiastically.
Located on the 2nd floor of a commercial building in Ojima, just 5 minutes' walk from Nishi-Ojima station, SORA Dance Studio offers up dance lessons for students from beginner to advanced.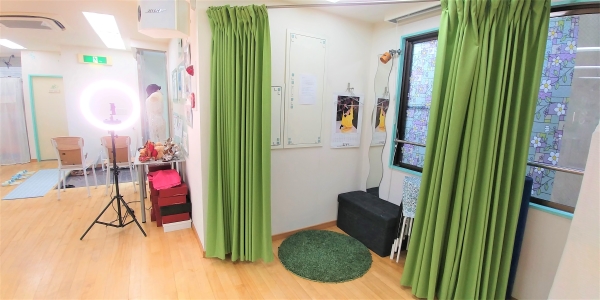 Greeting us in an all-black ensemble from head to toe, owner and dance instructor Toru Kagawa looks every bit a ballroom dancer. After we put on a pair of slippers (students bring their dance shoes), he, along with fellow dance instructor and counsellor, Saki Matsumoto, excitedly show us around.
Unlike many western countries, dancing, more specifically partnered-dancing, is not a part of Japanese culture. Even at weddings, a dance floor is a rare sight. So how did Mr. Kagawa get into the dance world?
"I joined the dance club in university and quickly realized this was for me. I haven't looked back since."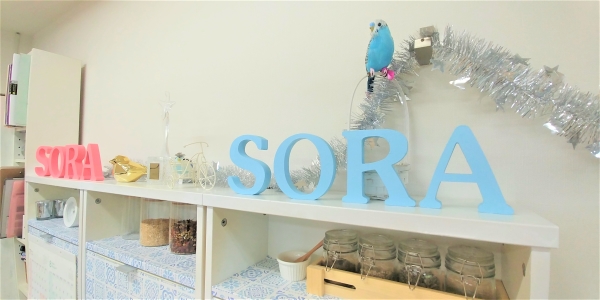 And there certainly was a lot to learn. Waltz, foxtrot, tango, samba, and more, ballroom dancing comes in many styles and SORA offers courses in all of them. Students have the option of private or group lessons, and there is a monthly calendar of class options to choose from.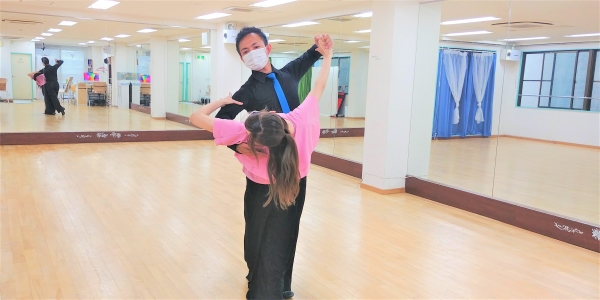 "The schedule is posted on our website on the 1st of the previous month, so students have time to decide which course they want to register for," explains Ms. Matsumoto.
Private lessons are 30 minutes, with a trial lesson at just 1,200 yen and the beginner course of 5 lessons for 15,000. Intermediate or advanced lessons are 4,400 yen.
For group lessons, the first class is free and they start at 1,300 yen for 60 minutes (beginner to advanced).
Students taking either private or group lessons can get a deal by purchasing lesson packs of 5 or 11 with no expiry date.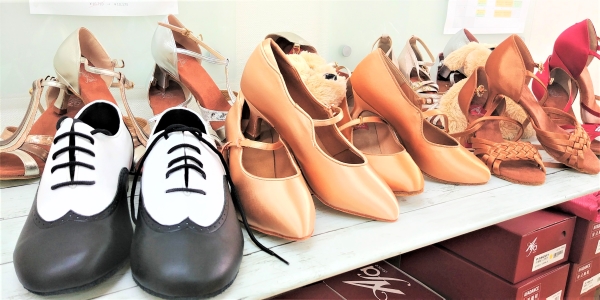 Upon registration, students fill out a form detailing why they're interested in dance and what they want to work on. SORA also offers a counselling service, mainly targeted at intermediate or advanced students who want more focused advice and instruction.
And now it was time for a dance lesson. Together with fellow Japanese writer, Ms. Sometani, I put my best foot forward and tried to keep up. Mr. Kagawa patiently guided us through a quick lesson in step and time, and then we each got a chance to waltz across the studio floor. My dance experience is minimal, but Mr. Kagawa and Ms. Matsumoto's encouraging and positive teaching style helped to melt away the brimming apprehension. A lot of dance is about show-and-tell, so despite lessons being offered in Japanese, anyone can follow along.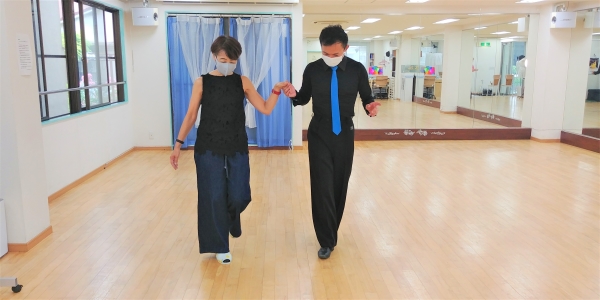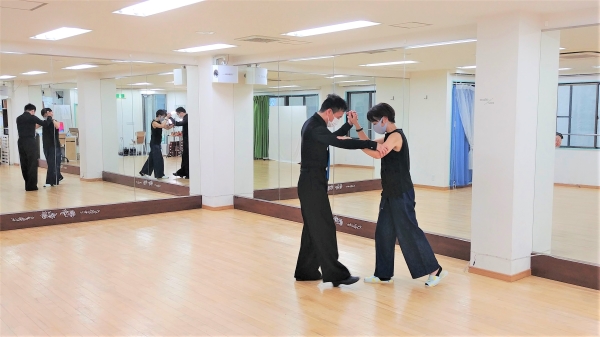 Dancing in a class is hard work, so with all this practice, where do the students get to show off their skills?
"Before the current situation, we would organize parties throughout the year, for example for Hinamatsuri (Dolls' or Girls' Day in March) or New Year's. Obviously, at the moment all big gatherings are discouraged, but we're hoping to restart once it's safe," says Mr. Kagawa.
Dance Studio SORA is certainly taking all the necessary precautions. All students have their temperature checked upon arrival, use alcohol spray to sanitize their hands, and wear masks throughout the lesson. Group lessons are restricted to 4 students at the moment to ensure proper social distancing can be maintained.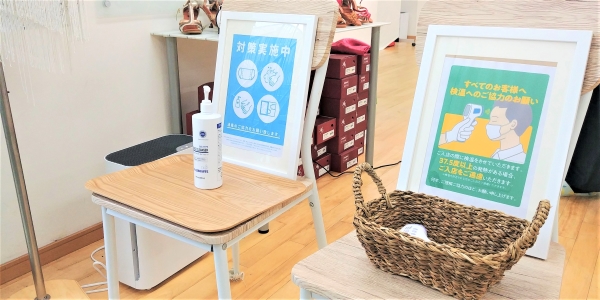 Present on multiple Social Media channels, Dance Studio SORA even has a YouTube channel. Mr. Kagawa and Ms. Matsumoto post short videos (most recently a mamba walk) that gives a glimpse of what students can expect to learn. As for the footwear, SORA sells their own line of customized men's and women's dances shoes. Students can pick the style as well as the fabric, all for 10,000 – 12,000 yen, an incredible deal. But not to worry, beginner students are welcome to wear indoor running shoes.
Feeling a bit of cabin fever and want to get moving? Check out Dance Studio SORA and expand your dance repertoire!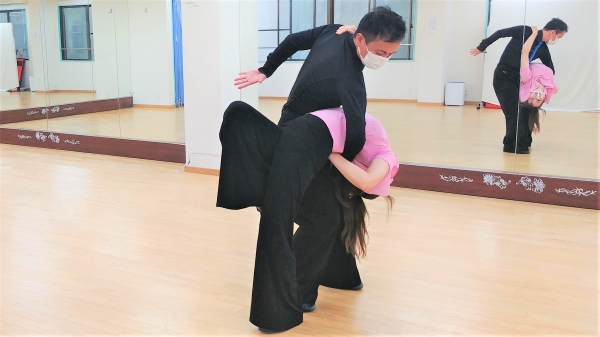 Story and photographs by Jenna Wilson