Inspirational Haircare, All in a Day's Work
Published: January 22, 2019
If I had to describe Hair Salon Riah in one sentence, it would be this: this is where I would want to get my hair cut before an important event.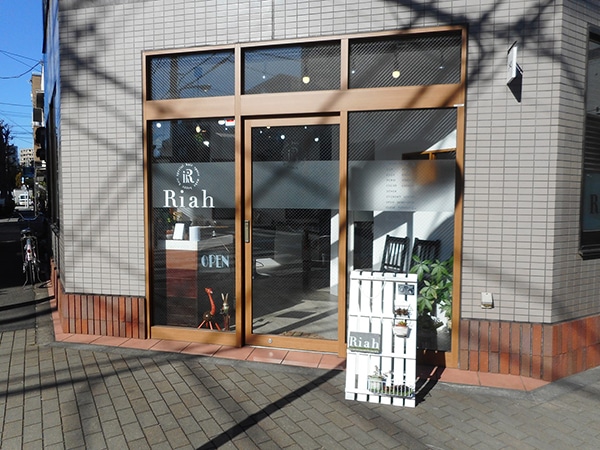 Welcome to Morishita, Koto City. This neighbourhood has its share of lively shopping streets and restaurants, but where you'll find Riah is tucked away in a quiet corner amidst houses and apartment buildings.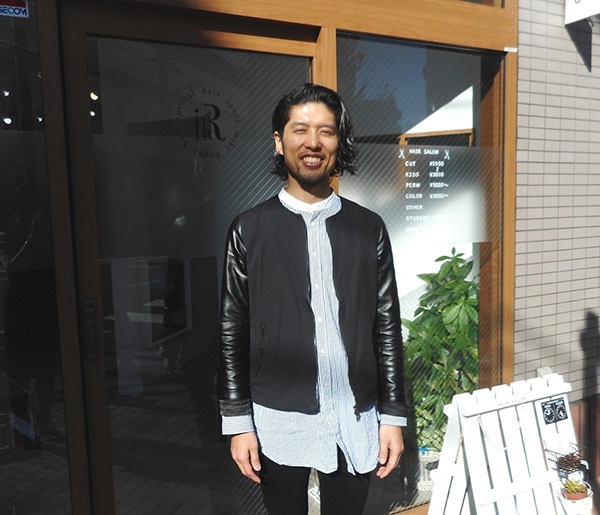 Riah is Mr. Kazuma Tokoyo's tour de force. A veteran stylist with experience working in Omotesando (one of the most impeccably stylish neighbourhoods in central Tokyo), he opened Riah in July of 2018 after deciding he needed a change of pace.
"I have a small child, and between the working hours and long commute, I wasn't able to spend as much time with my family as I wanted," he explained, noting the quiet atmosphere and accessibility of Morishita as reasons for the relocation.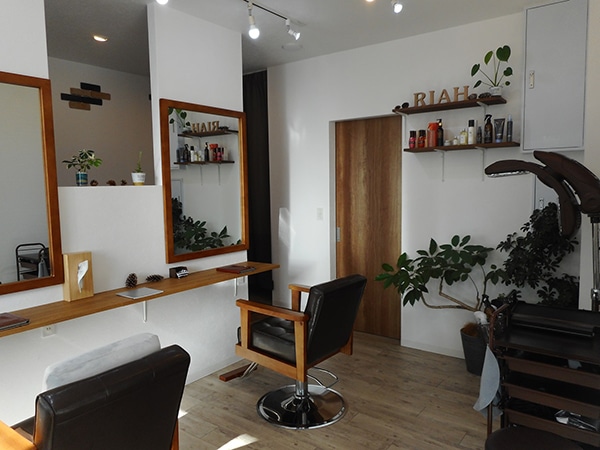 Riah is a fashionable, spacious salon, with three styling stations for serving customers…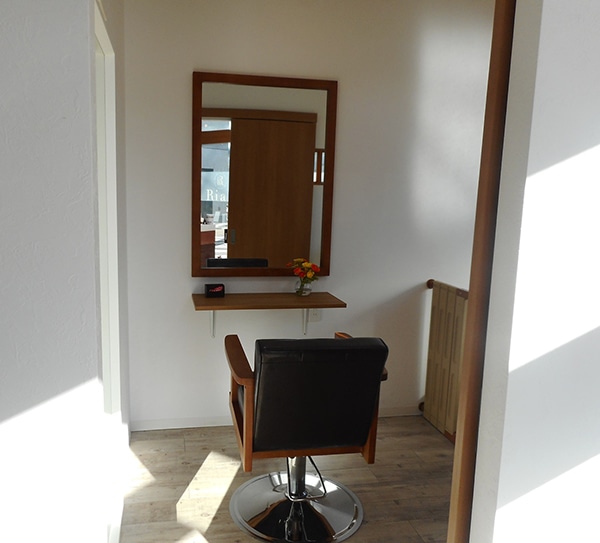 As well as an extra seat, set aside in a private nook.
"I wanted to make sure there was a comfortable space available for parents of young children," Mr. Tokoyo said. His own experience made him sympathetic to the need of other parents, leading to the creation of this thoughtful layout.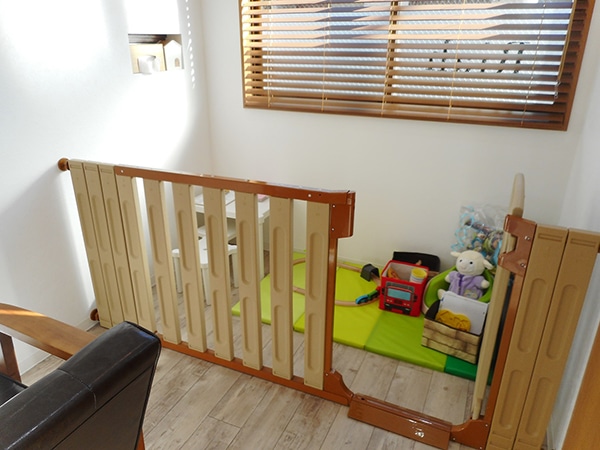 There's even a play pen! This way, kids can keep an eye on their parents or guardians (and vice versa) at all times without getting bored.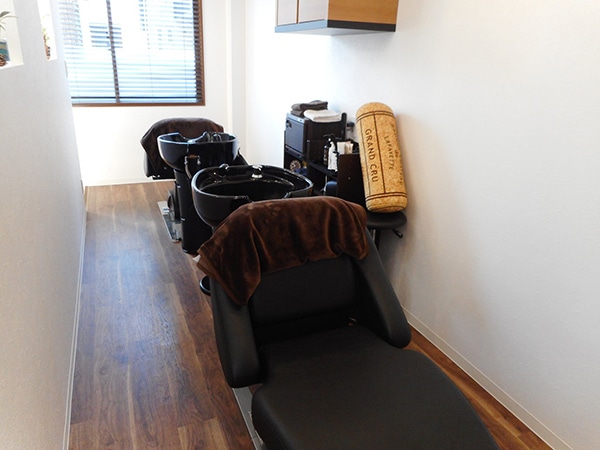 In fact, the more I talked with Mr. Tokoyo, the more I realized how in tune he was to his customers' needs. Take, for example, the shampoo station in the back.
"Right now, there's a step between the station and the rest of the store, but I'm going to put in a slope so it becomes wheelchair accessible," Mr. Tokoyo said. "The shampoo chairs rotate freely on their dais, and when you turn them, it creates enough space for a wheelchair to be set up comfortably in the corner."
He noted that while the entrance to the hair salon was already wheelchair accessible, he wanted to do better with the interior.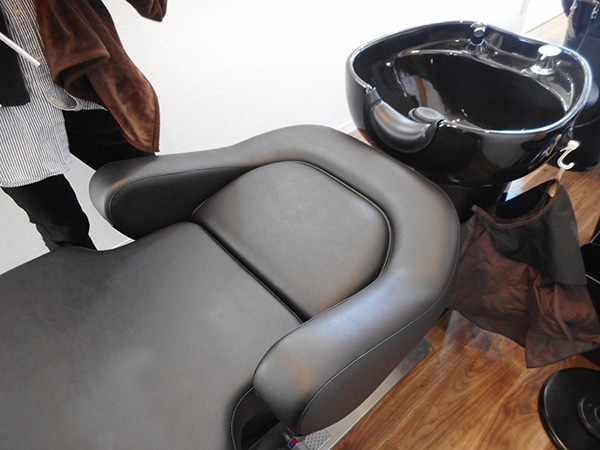 The chairs also have removable headrests.
"I've noticed many small children have a difficult time getting comfortable in the shampoo chairs because of their small stature. If I remove the headrest, they can usually fit their neck perfectly onto the sink. I've shampooed kids as small as two on this chair, and it's worked great!"
Such attention to detail really makes Riah stand out from the crowd.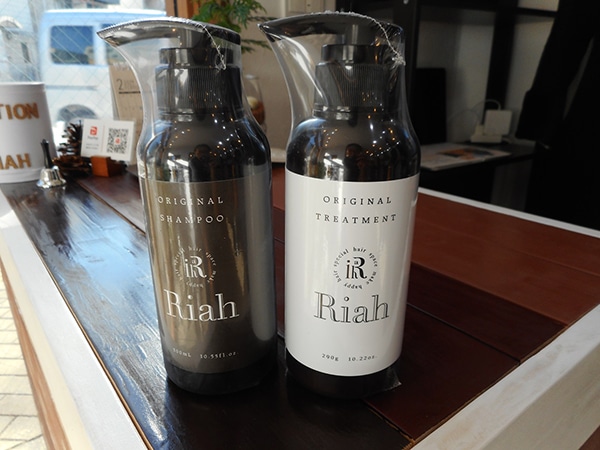 And speaking of shampoos, Riah has its own line of haircare essentials, produced by Mr. Tokoyo himself!
"It was a lot of work," he laughed. "I had to meet with the company that takes care of the actual production many times to discuss ingredients and proportions, to make sure we could get it just right." The shampoo and treatment both contain no silicone, and feature heavily on organic essences that benefit the health of the user's hair. What takes these products to the next level though, is the scent:
"The fragrance features mostly jasmine and lily bells (lily-of-the-valley)."
When asked why he chose those two scents, Mr. Tokoyo had a surprising answer in store for me.
"I looked up the language of flowers when choosing the fragrance, and noticed that jasmine comes from a word meaning 'gift from God.' As for lily bells, their meanings include 'the recurrence of happiness'. I thought, wouldn't it be great if people could feel blessed and happy, every time they treated their hair using these products?"
He actually gave me a small vial of the set to try at home, and I have to say, I did indeed feel happier knowing I was using products developed with so much thought and care. The smell was heavenly, the texture was great, and it made showering feel more special than usual. Plus, my hair felt cleaner for longer!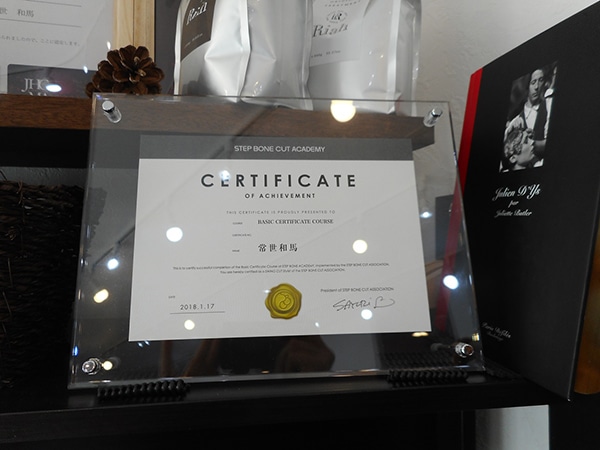 It would seem like being an expert stylist with a lot of heart, his own shop, and solid knowledge of hair health would be enough to set Mr. Tokoyo for the rest of his career, but his ambitions actually extend further. Among his extra certifications is the ability to perform "step bone cuts", an innovative haircutting technique designed to flatter Asian features.
"The step bone cut was developed by stylist SAYURI, and has been certified on the international level." Mr. Tokoyo is one of only 1000 stylists trained in this technique in Japan, which has helped many women fall in love with their hair (and themselves) all over.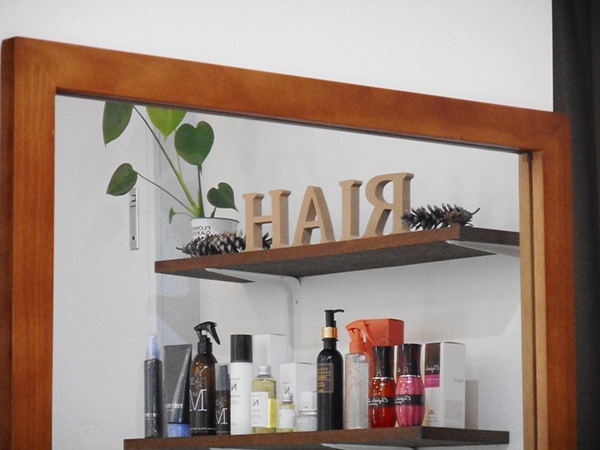 I could have talked with Mr. Tokoyo for hours, but had to stop to let him go back to work. So lastly, I asked him why he decided to name the salon "Riah."
"Well, it's 'hair' spelled backwards, for one," he laughed, and I did a double take as I realized the clear connection. "But maybe more importantly, the pronunciation of Riah is essentially the same as 'rear'. I wanted to offer people hair styles that would look great from both the front and back. I also wanted to let people know that no hair is so hopeless that it's unmanageable or out of control. Reversing damages and getting customer's hair to their ideal state—that's all in a day's work for me."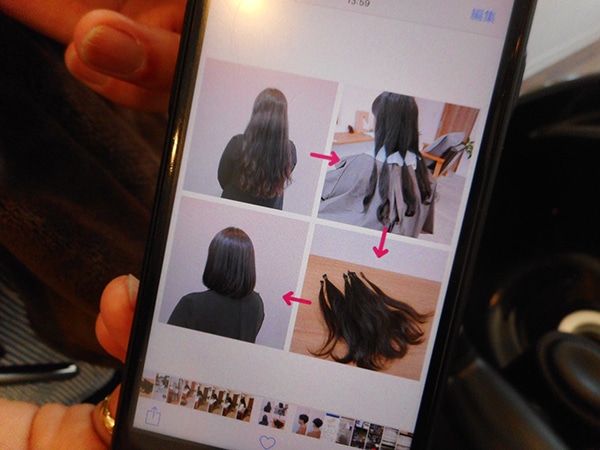 And, although he manages the salon all by himself, he's also been doing a lot of collaborative projects with neighbourhood stores and businesses, creating events that bring people together.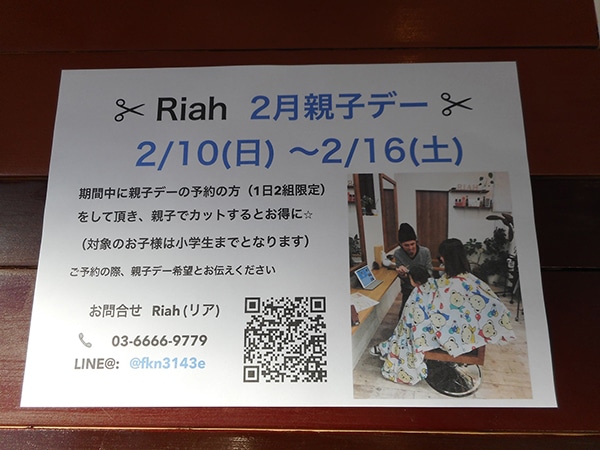 "We also have a special 'parents-and-kids week', usually once a month, where kids can get haircuts for free or at a reduced price if their parents get one," he told me. Details on these events, as well as openings for appointments and extra information, can all be found on Riah's Twitter, Instagram and/or LINE accounts—check them out through Riah's website (link down below)!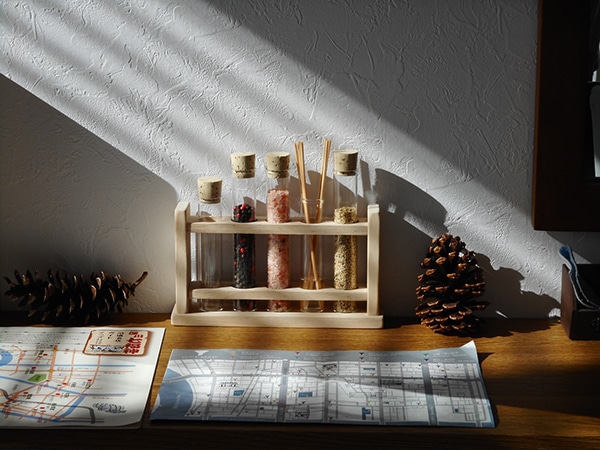 So, in conclusion, I stand by my opening statement: Riah is where I would go to get my hair cut before, say, an important date. Or a job interview. Or, really, anything that requires me to feel my best. Whether that means getting a step bone cut to flatter my features, indulging my hair with some luscious shampoo and treatments, or trusting in Mr. Tokoyo's expertise to style me up to impress, I'm 100% confident that I'd be stepping out of the salon afterwards feeling vibrant, and ready to take on the world.
Story and Photos by Xianru Shen(Koto City Office Coordinator for International Relations)