Rising to the Challenge of Digital Printing Innovation
Published: November 4, 2020
The current corona virus pandemic has thrown the global economy into a severe recession and many businesses are struggling. While Japan has fortunately been spared the worst of its impact, the economic downturn is marked. Tough times call for new thinking and that's precisely what's happening at Shobnsha, the long-established printing company in Monzen-nakacho. On a recent balmy autumn afternoon, we dropped in for a chat with dynamic third-generation president Mr. Ogura and his trusty staff.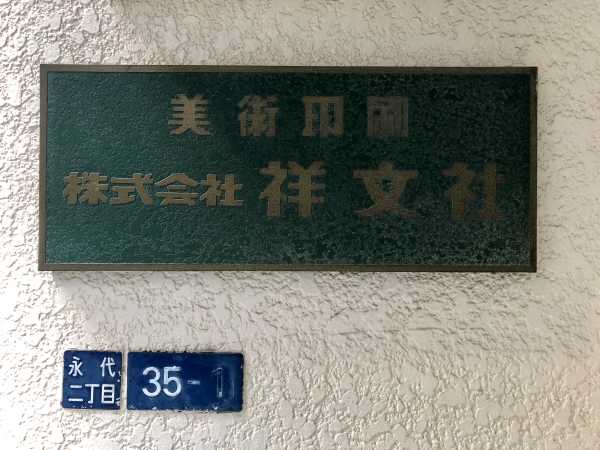 According to the firm's website and Mr. Ogura, Shobnsha began as a small stationary shop in the Tamachi area of central Tokyo in 1936. The founder expanded his business into printing, which proved a success, before relocating to the Monzen-nakacho area in the early 1960s. In those days of the resurgent Japanese economy the Eitai area was one of many printing companies and small factories, conveniently located just across the Sumida River from the booming business centres of Nihonbashi, Tsukiji and Ginza. The firm's original sign is still in use today.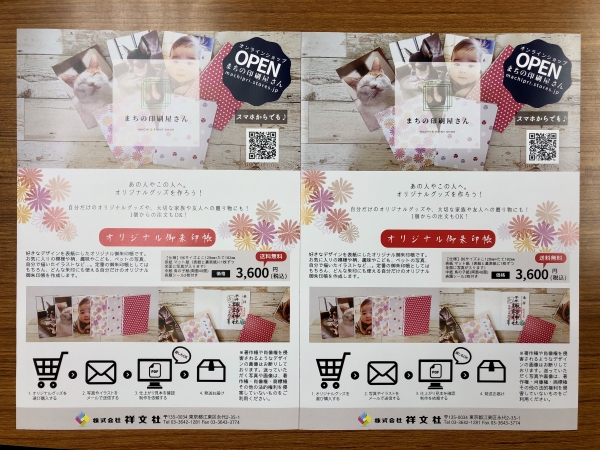 Shobnsha's latest challenge is its reinvention as a local printing company. "We've primarily been a B2B printing company until now, but have recently opened our Machi's Print Shop on our website. It's for private individuals as customers to order their own items using personal digital photographs," explained Mr. Ogura. "As long as they have a digital image, we can print it on a selection of items."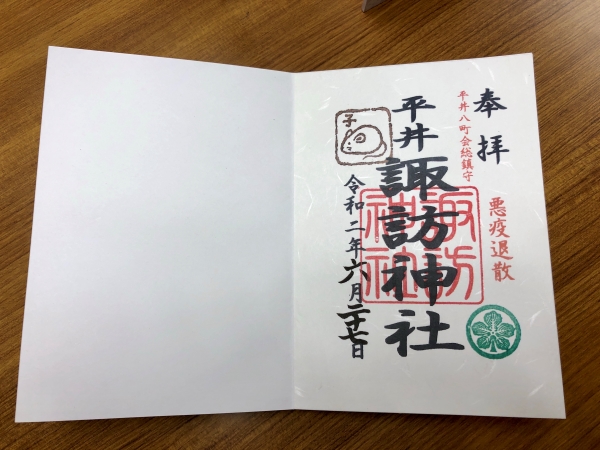 What kind of items are popular? Well, one of the more popular hobbies in recent years has been collecting goshuin, the handcrafted stamps available only at Buddhist temples or Shinto shrines. These beautiful, ornate stamps are individually designed by each place of worship and are unique; you can only receive a stamp by physically visiting the place. It's said that the goshuin originated long ago as proof that a pilgrim making a tour had actually visited the shrine or temple in question.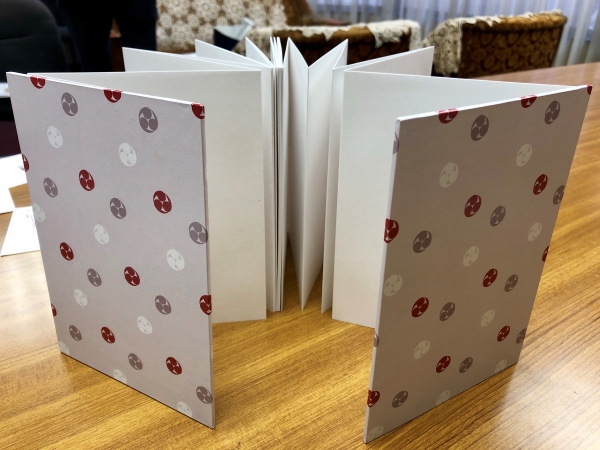 The stamps are collected in a book (goshuin-cho) of thick, stiff paper with an accordion design. Mr. Ogura explained that his wife, a keen collector of goshuin stamps, complained about the rather dreary designs of the stamp book covers available at places she had visited.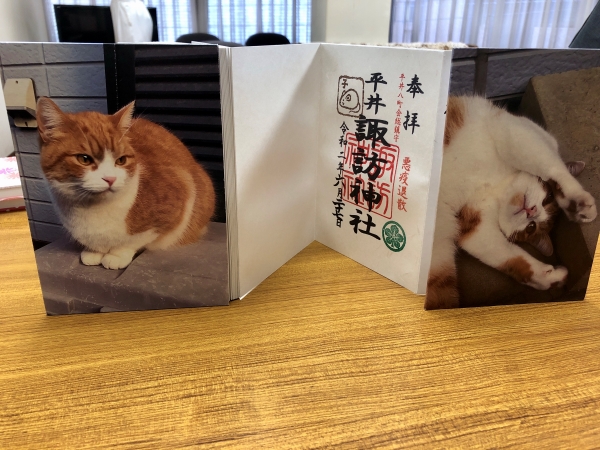 In a flash of inspiration, he realised a personalized stamp book cover would surely be a popular item and set about creating a business plan. Customers can send a personal photo to the Machi's Print Shop section of the company website, receive a sample design featuring their photo, then place the order if they're satisfied. Within around ten days they can receive a brand-new custom made goshuin stamp book.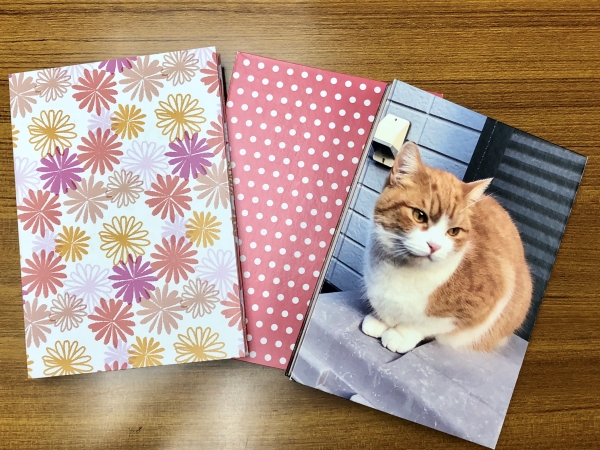 At just 3,600 yen per book they're a real bargain. Not only can they hold the exquisite stamps, they are memorial items themselves.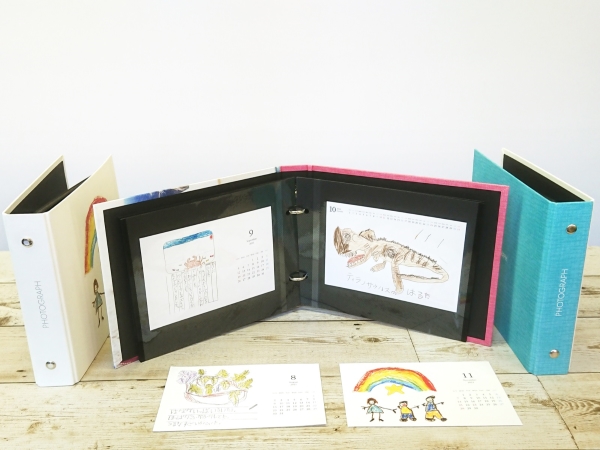 Another new product from Shobnsha are these two-ring photo albums. Once again customers can use their own digital photographs to create unique cover designs. The photo albums cost 3,600 yen, come in five basic colours (white, sky blue, yellow, pink and brown) and are a perfect size for postcards.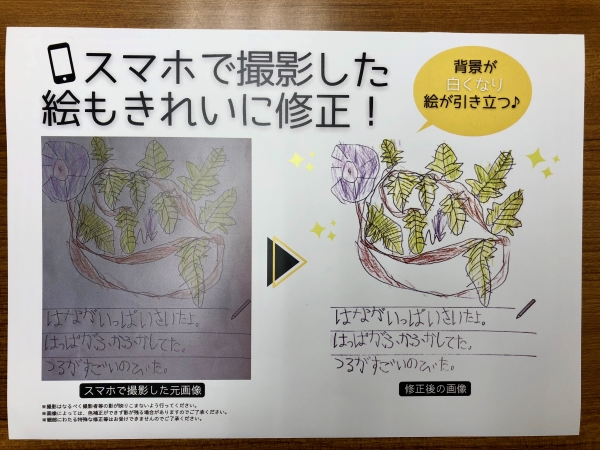 Shobnsha's digital skills can clean up your snaps to a pristine white, ready for printing.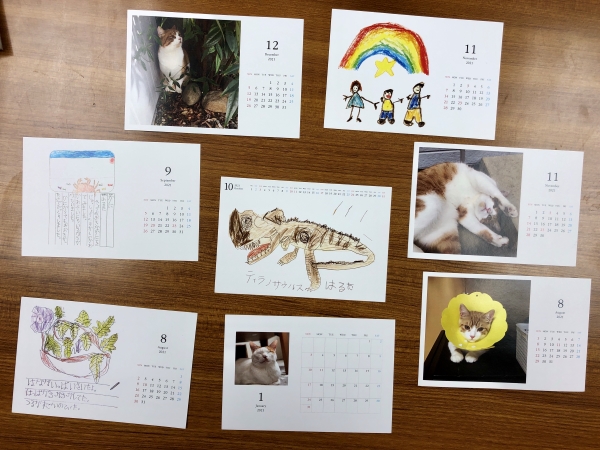 Postcard sized calendar pages are available in three different patterns. Calendars beginning on either Sunday or Monday are both available. Thank you Shobnsha!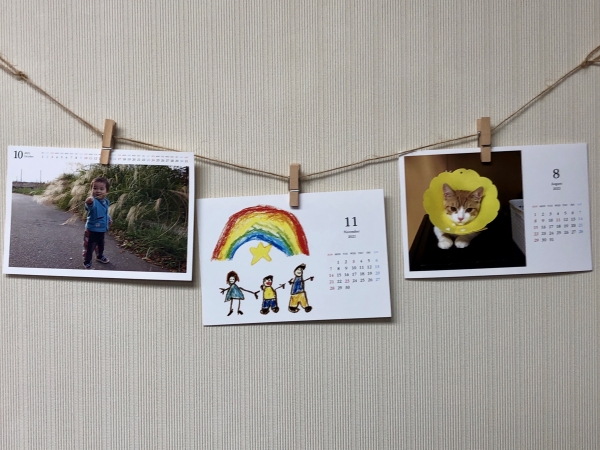 Customers can order sets of three months for 1,300 yen per set. Just send in your photos to the Shobnsha mail address and you'll receive an automated receipt mail. A couple of days later you'll receive a mail containing a sample for your approval, and two or three working days after that you'll receive the prints. This is a great idea, especially for those living away from children or grandchildren. Both practical and collectible, the speed of the service allows customers to create their own personal calendars in real time.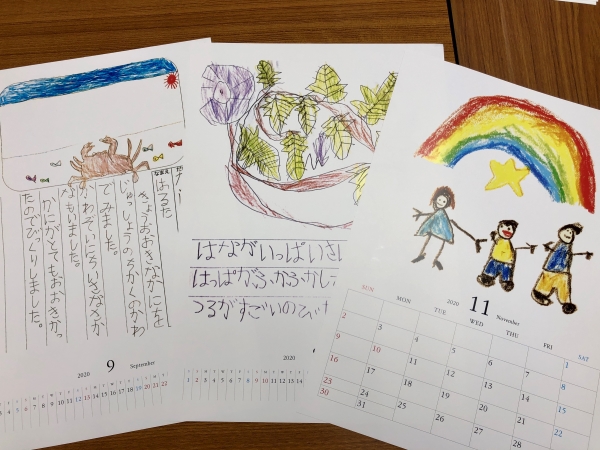 A3 size prints are also available at 1,500 yen for a set of three. It's not all cute kids and pets though as any photographs can be used: your favourite ramen noodles, craft beers, temple and shrines, confectionery, or 12 scenic views of Koto-ku. The only limit is your imagination.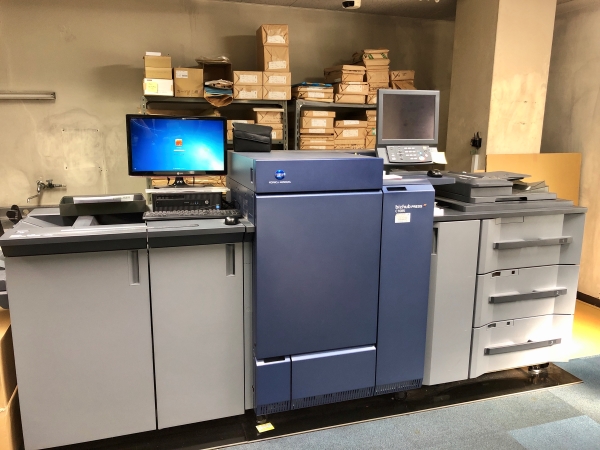 While Shobnsha is increasing its personal customer business through the new Machi's Print Shop, it remains a commercial print works offering a wide range of services, such as on demand printing of catalogues, pamphlets, business materials, business cards, greeting cards, seals, certificates, envelopes, forms, and a whole host more. There are also augmented reality and ebook printing services available.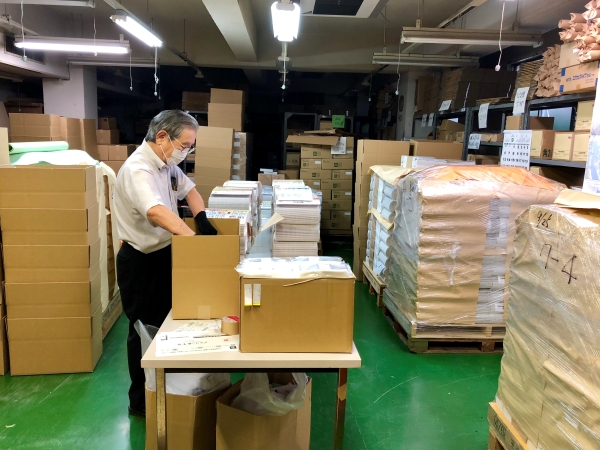 In the inspection section Mr. Iida and his staff were hard at work checking thousands of calendars intended for a major pharmacy chain. The warm smell of paper and cardboard permeating the air was fantastic.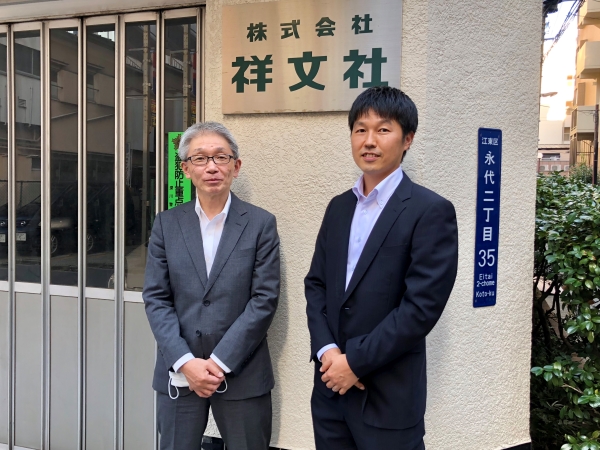 Mr. Oguri and Mr. Tsutsui were our kind guides to the innovative and modern digital printing services offered by Shobnsha. Whatever a customer's needs may be, they're ready with an adroit response to the challenges of printing in the contemporary environment. Just give them a call or check the Machi's Print Shop website for the latest updates.
Machi's print shop: https://machipri.stores.jp/
Story and photographs by Stephen Spencer