Rolling the Dice at Taishu Sakaba
Published: February 22, 2021
Taishu Sakaba is a straightforward drinking den that serves tasty food at reasonable prices. On a recent sunny spring afternoon, we dropped in for a chat with manager Mr. Yusuke Komiya, eager to hear about his dice and tulips.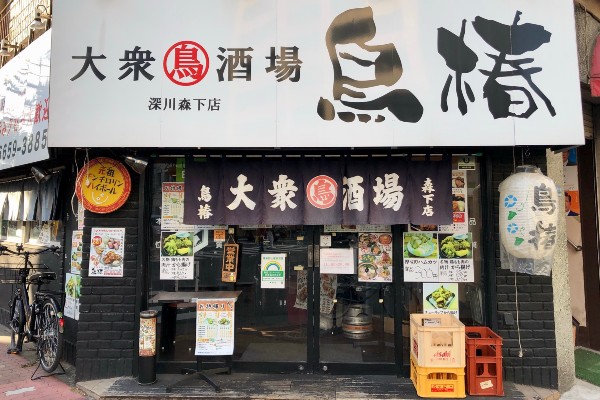 Located bang on the corner of Kiyosumi street and Fukagawa Basho street, midway between Morishita and Kiyosumi-shirakawa stations, Taishu Sakaba is impossible to miss with its gleaming white signage and Showa-retro exterior. While the Showa Period ran from 1926 to 1989, Showa-retro generally refers to the period of greatest economic expansion from the 1950s to the early 1980s.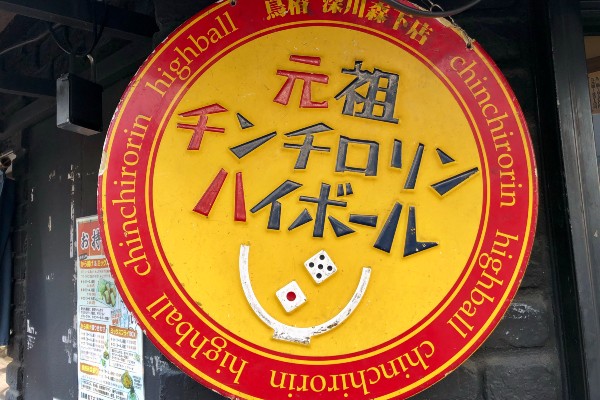 Taishu Sakaba literally means "the people's drinking place" and was a general term for denoting no-frills establishments catering to blue-collar workers, or those on a budget. Since Taishu Sakaba is a modern company, it's correctly described as a "neo people's drinking place." As the sign portrays, highballs and dice are just two of the attractions.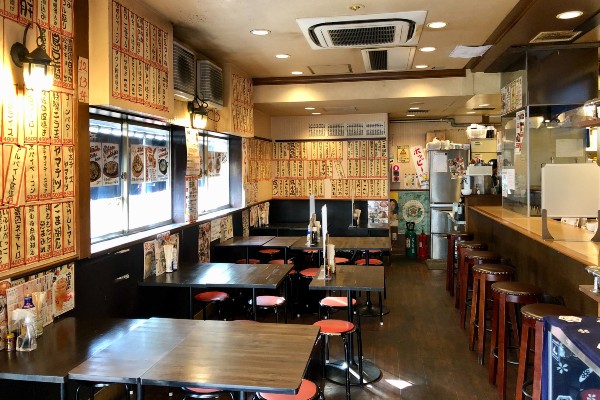 For those who wondered what a 1950s Japanese blue-collar place looked like, the answer is: exactly like this. Well, except for the clouds of cigarette smoke and metal ashtrays. The surprisingly spacious interior with its laminated brown tables, red-topped stools and walls plastered with hand-written menu papers is a perfect reproduction.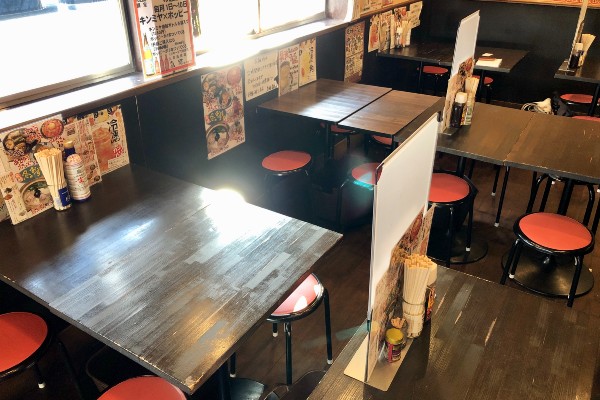 "We opened here in 2016," explained the friendly and youthful manager Mr. Komiya. "Prior to us, this building's tenants changed frequently but we've managed to settle in and become part of the neighborhood. Put simply, our aim is to allow people to eat and drink their fill for around 2,000 to 3,000 yen. There are around one hundred different items on the menu, beginning at 100 yen. The most expensive item is just 700 yen."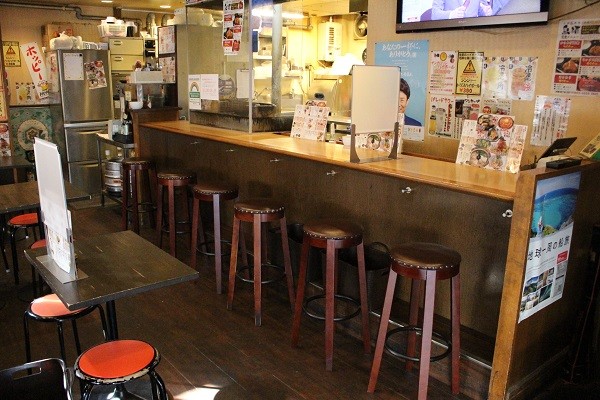 The counter on the right is favoured by those who wish to concentrate on their drinking and watch television. The flat-screen has replaced the cathode ray tube in another nod to modernity. All health protocols are strictly followed at Taishu Sakaba.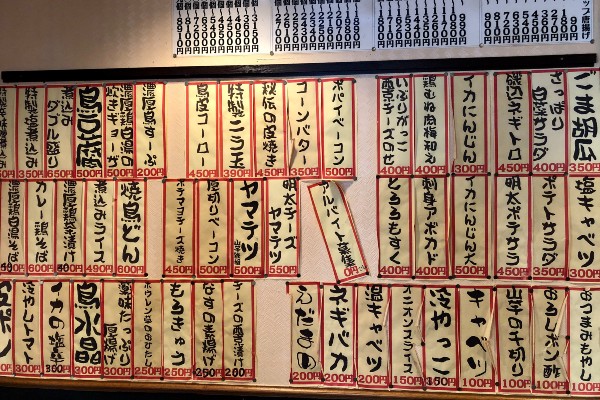 While prices may be low there's no stinting on quality as all the chicken served is Daisendori, a "brand chicken" raised naturally and known for its juiciness. "We order in bulk, sell a lot and carefully manage our stock so as to reduce food-waste and maintain freshness. Skillful management is how we can keep our prices so low," said Mr. Komiya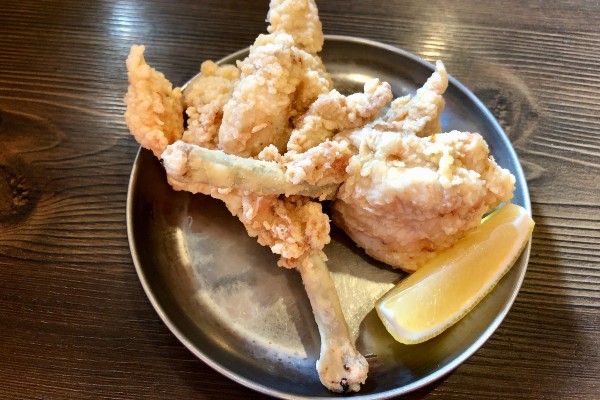 The top selling item at Taishu Sakaba is the tulip. Put simply, it's a chicken wing with the lower joint and the smaller upper bone removed, and the meat folded back to create a tulip shape on one end of the thicker bone. The tulips are marinated overnight in a garlic and ginger sauce then deep fried to crispy perfection. At just 90 yen each they're an unbeatable accompaniment to your drink of choice.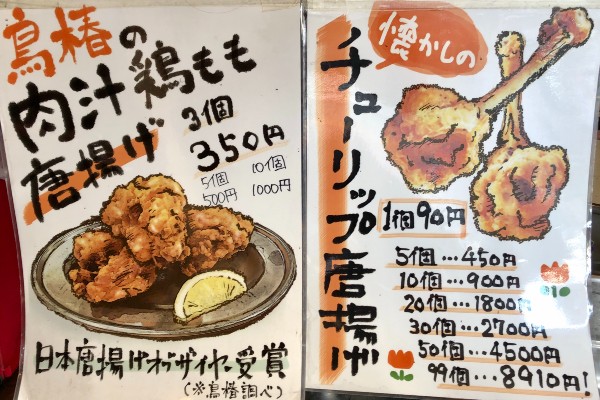 Second only to the tulips in popularity is the deep-fried chicken. The recipe is a secret, Mr. Komiya allowing only that it is fried twice. Three pieces cost 350 yen, with five for 500 yen and ten for 1,000 yen. Tulips can also be ordered in bulk, up to 99 for 8,910 yen!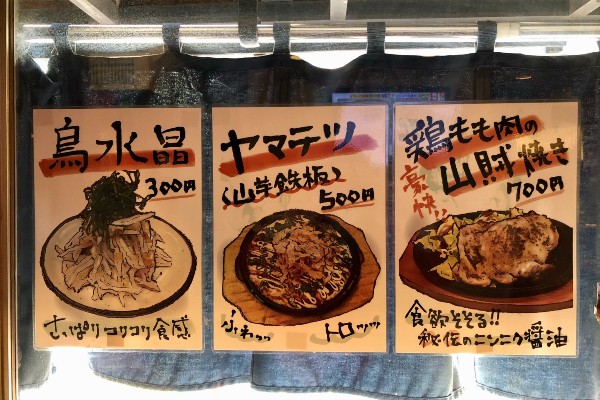 While Taishu Sakaba doesn't serve yakitori it offers a host of other dishes, including crystal chicken (tori suisho 300 yen) and hot plate dishes such as the spicy "bandit chicken" leg (momoniku sanzoku 700 yen), flavoured with garlic and hot chili oil (raiyu). There are deep fried eggs, ham cutlets, ramen, salads, vegetables, tofu, gyoza and much more, all at very reasonable prices.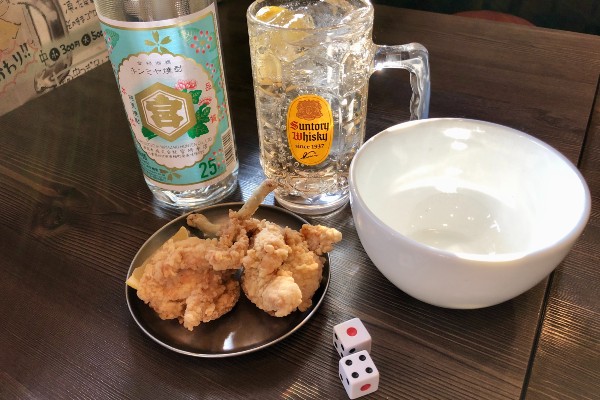 Taishu Sakaba is renowned as the originator of what is called "chinchirorin highball" in Japanese. Chinchirorin, known as cee-lo in English, is an ancient dice gambling game. At Taishu Sakaba, if you order a highball you get to roll the dice: a double earns you a free highball, even numbers and it's half price, odd numbers and it's double strength! Not bad at all!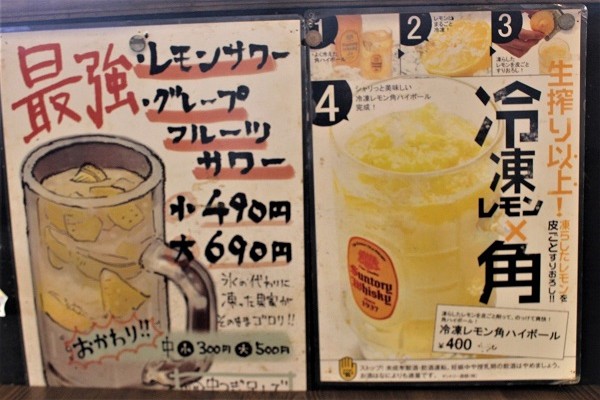 The drink menu contains a variety of beer (Suntory Malt's on draft, Sapporo Black Label in bottles), whiskey highballs and shochu sours. There's wine, sake and a selection of soft drinks for non-imbibers. A "bottle keep" service, where customers buy their own bottle (at a discount) and leave it behind the bar, is also available.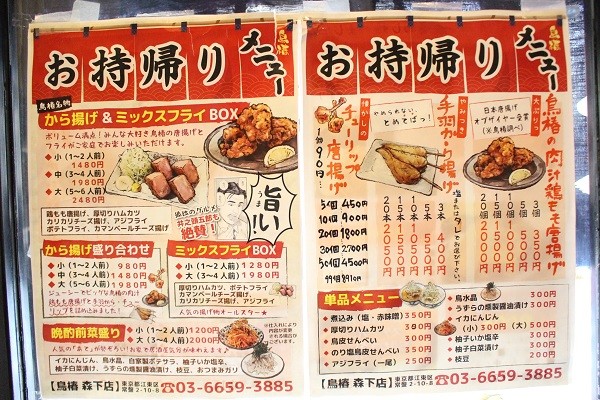 Taishu Sakaba also offers lunch sets at reasonable prices. The karaage fried chicken lunch (three pieces of crispy double-fried chicken, miso soup, rice and pickles for 700 yen) and a mixed fry set (two pieces of chicken, ham cutlet, deep fried horse mackerel, miso soup, rice and pickles for 900 yen). There's also a daily lunch set for 800 yen. Most of the menu is available for take-out.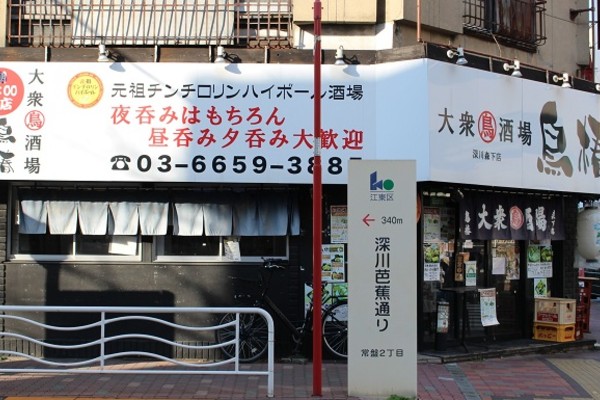 "Most of our customers are locals, many of whom live within walking distance," said Mr. Komiya. "They're a friendly crowd and very welcoming. We have regular lunchtime customers, some who drop in after work on their way home, Saturday only customers and some who visit every day. Even though we're a Tokyo company, many Osakans or Kansai area people like the menu; it's kind of nostalgic for them." A friendly watering hole with a menu tailored for drinkers, with everything at wildly reasonable prices; yes, please!
Story and photographs by  Stephen Spencer