Rooftop BBQ the Easy Way
Published: March 2, 2023
While barbecues are great fun, the preparation and tidying up afterwards can be tiresome in the extreme. Imagine having a barbecue that needs no preparation before you set foot in the place and requires no cleaning up after, right in the middle of the city. That exactly describes Tebura de BBQ Minamisuna, the urban rooftop barbecue.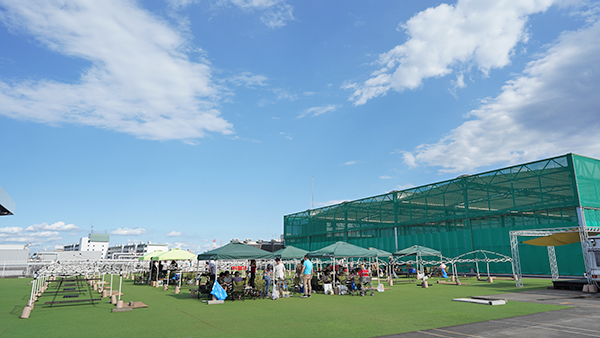 Located on the roof of a large shopping centre just five minutes' walk from Minami-sunamachi station, Tebura de BBQ is open from spring to autumn for families or groups of friends.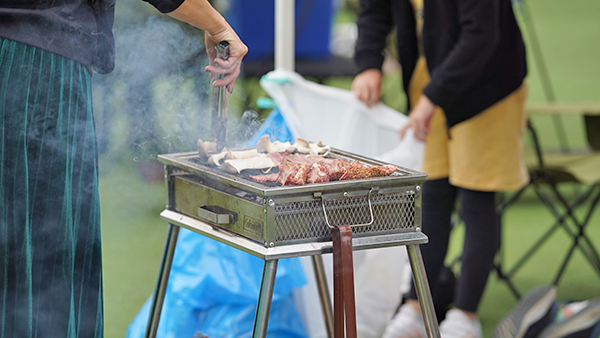 BRING IT YOURSELF, COOK IT YOURSELF
Tebura de BBQ provides everything you need for a successful barbecue, except the food and drink. Customers can either bring their own beverages and comestibles from home, or buy them in the large and well-stocked supermarket on the first floor of the building. The staff will take care of everything else; you don't even have to tidy up!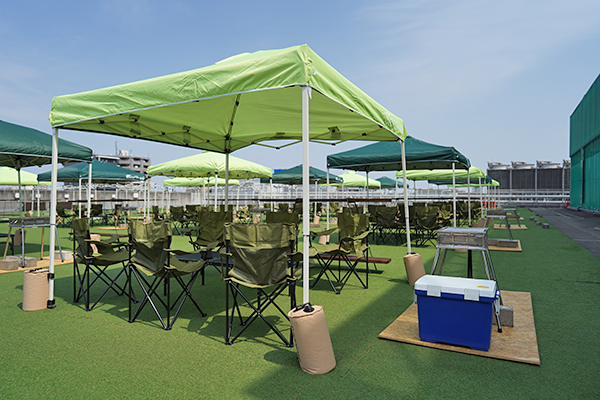 One tent seats five people, although extra guests can be added for 2,000 yen each up to a total of eight. Each tent comes with a barbecue and charcoal, one table and six chairs, a cooler box, chopsticks plates and cups for six, three large rubbish bags, a carving knife, cooking board, tongs and scissors, a rechargeable lighter and firelighter. Apart from food and drink that's all you need!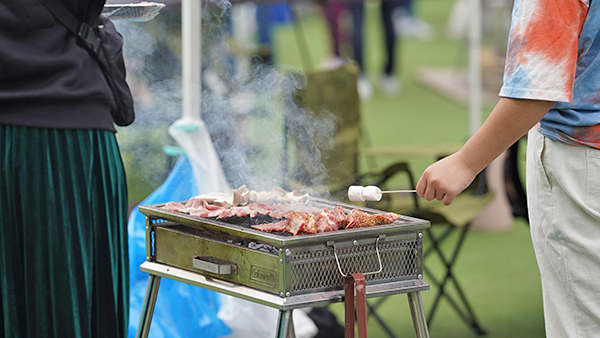 WHAT'S THE COST?
The basic fees look like this:
From Golden Week (the end of April, beginning of May) to the end of October:
Weekdays 11:00 ~ 16:00 (5 hours use) 11,000 yen
Weekends & public holidays 10:00 ~ 14:00 (4 hours use) 10,000 yen
Weekends & public holidays 15:00 ~ 19:00 (4 hours use) 10,000 yen
From November to Golden Week
Weekdays 11:00 ~ 16:00 (5 hours use) 11,000 yen
Weekends & public holidays 11:00 ~ 16:00 (5 hours use) 10,000 yen
As mentioned above, extra numbers can be added to your party up to a maximum of eight, with an additional fee of 2,000 per adult and 1,000 yen per child. Very reasonable indeed.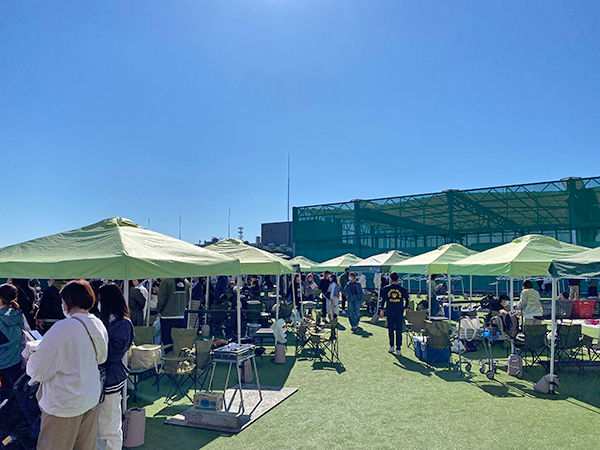 While each tent can host a maximum of eight people, large groups can reserve as many tents as they like. Tebura de BBQ can accommodate around 120 people in total; if your group is even larger don't hesitate to call to discuss arrangements. All reservations are made online from the relevant website page here.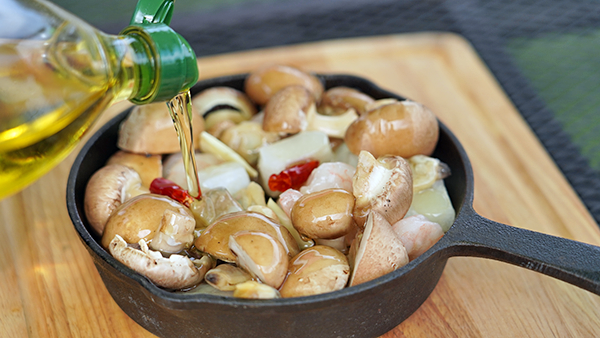 For those whose cookery repertoire is larger, a variety of other kitchenware items are available for rental.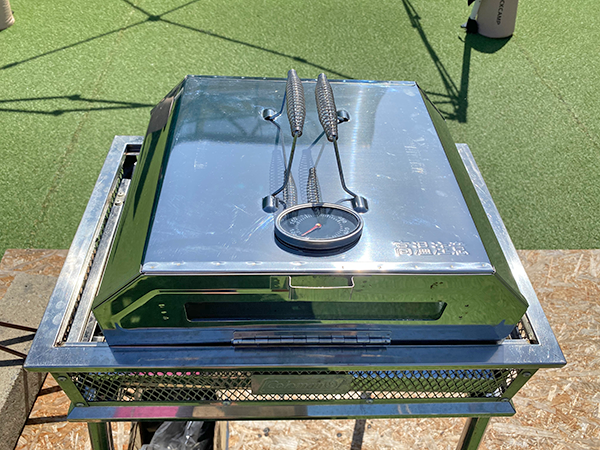 Dutch ovens, iron skillets, hot plates, pizza ovens, sandwich makers, peelers, bowls, sieves and the like can be used for a small fee.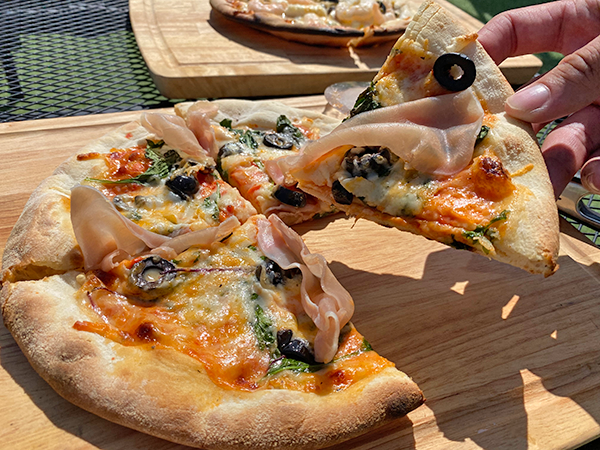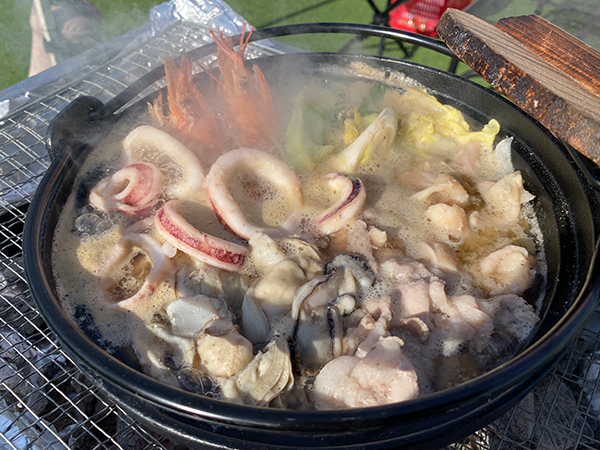 While spring is certainly approaching it's still cool enough to enjoy winter favourites such as fresh seafood hot pot cooked in a cast iron Dutch oven. Customers using the first floor supermarket can bring their purchases up to the roof in a shopping cart (which must be returned of course). You really don't have to carry anything!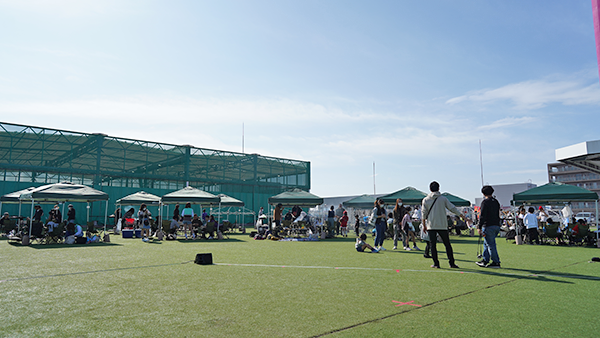 Barbecue neophytes can relax as experienced staff are on hand to assist with every aspect, including doing all the cleaning up. Needless to say Tebura de BBQ is very popular, so early reservations are a must, especially for the prime weekends and Golden Week period. The same area hosts some very popular leisure facilities which, combined with a rooftop barbecue, make for a fun day out for families and groups of friends.
Please check out the website for further information!
by Stephen Spencer