Koto-ku is home to many great shops, restaurants, craftspeople and establishments of an astonishing depth and variety. It's also home to some great characters. One such person can be found at Sakae Denki electrical shop in Kameido: Mr. Eiichi Numazawa.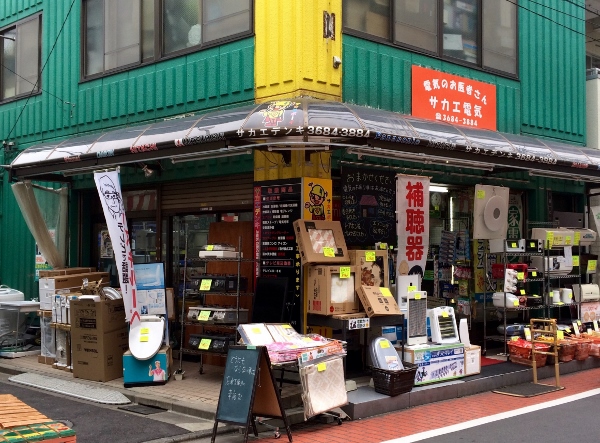 On a recent chilly afternoon, Mr. Numazawa spared a few minutes to discuss his business and his social media activity. "Yes, I was born and raised right here in Kameido. My father opened the shop some 45 years ago. After college, I worked for a computer company for a few years until I returned here at the age of around thirty. I love it; here, I'm rowing my own boat, so to speak, whereas before I was just a cog in a giant machine."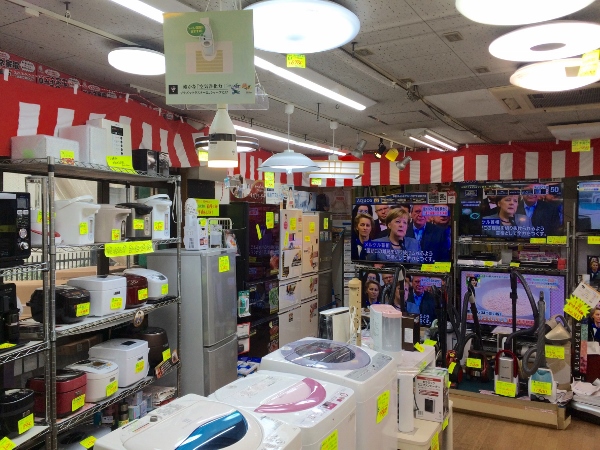 "We sell all kinds of electrical goods for the home. Now, with winter approaching, heaters and air conditioners are selling well. Oven toasters and humidifiers are also popular at the moment. More than sales though, our main business is installing and repairing all kinds of household devices; this morning, for example, we fixed a customer's ventilation fan," he adds.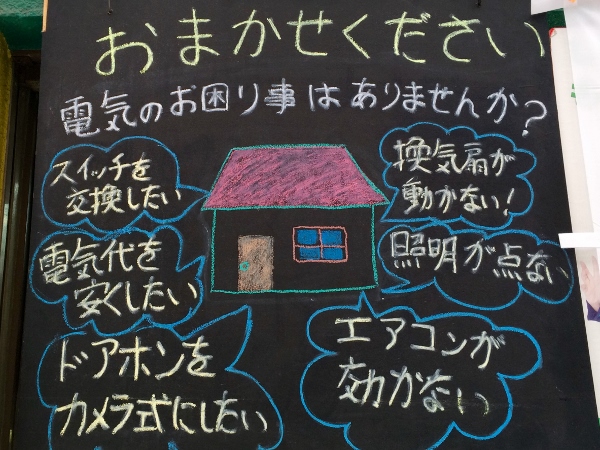 Mr. Numazawa is the go-to man in the area for all kinds of jobs. When people aren't quite sure whom to call, they call him. He's a well-known and trusted member of the local community.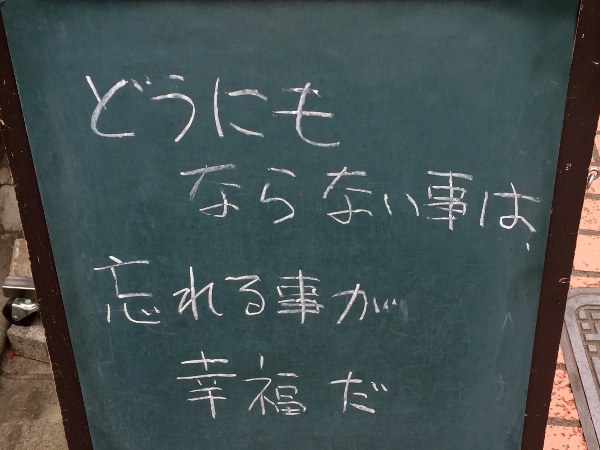 Every day Mr. Numazawa writes a pithy saying, proverb, or famous quote on one of the blackboards outside his shop. He was also an early adopter of social media, using the full spectrum of Twitter, Facebook, Instagram and so on. He climbs to the top of the three-storey building that houses the shop and takes a photograph of nearby Tokyo Skytree every day, posting it on social media. He also has the top ranking blog in Koto-ku!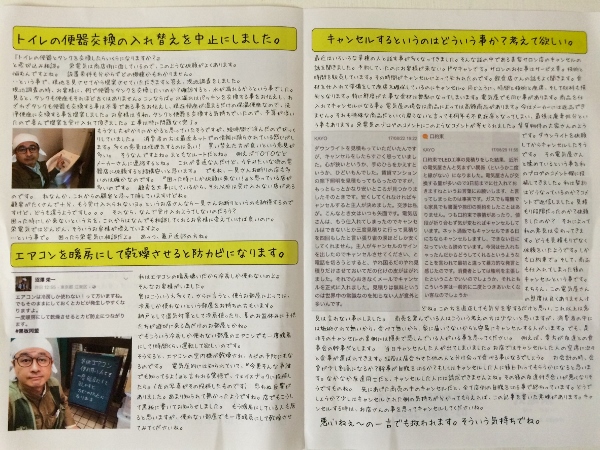 He writes and prints a newsletter every month as yet another way of advertising his shop and its services. It's not just repairs; modern household appliances, with their bewildering array of functions and buttons, can be baffling to many. Never fear though, because Mr. Numazawa is at hand to explain and assist.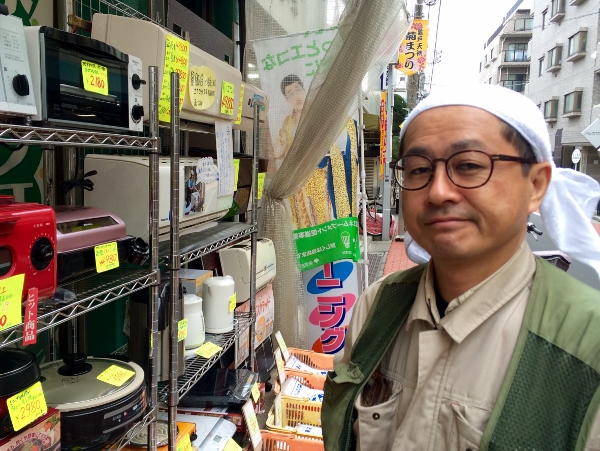 As Mr. Numazawa says, "These days we can buy most things from the internet. People are able to compare prices and pick the cheapest they can find. Independent shops like ours can't compete on price against the giants, but we can offer discounts. Our edge is in customer service; a local shop for local people—somewhere they can drop into or call up anytime."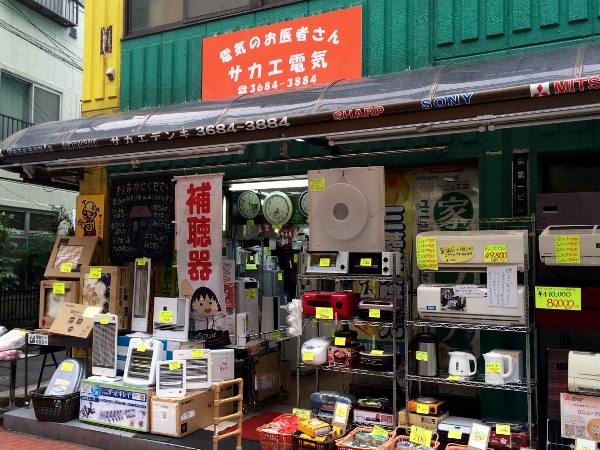 So, there you have it. Traditional customer service meets the most contemporary social media; it could almost be a metaphor of Koto-ku itself. If you have any questions, why not drop in or call Mr. Numazawa; he'll be happy to assist.
Story and Photos by Stephen Spencer