A Small Paradise for the Modern Woman
Published: October 18, 2017
The Matsumoto family has changed with the times. With a longstanding location on the Sunamachi Ginza Shopping Street, the Matsumoto family originally started out in the pharmaceutical business. While she still retains some parts of the old business, Mika Matsumoto has recently transformed the shop into a modern salon perfect for the working woman or the harried housewife to relax and indulge in some self-care.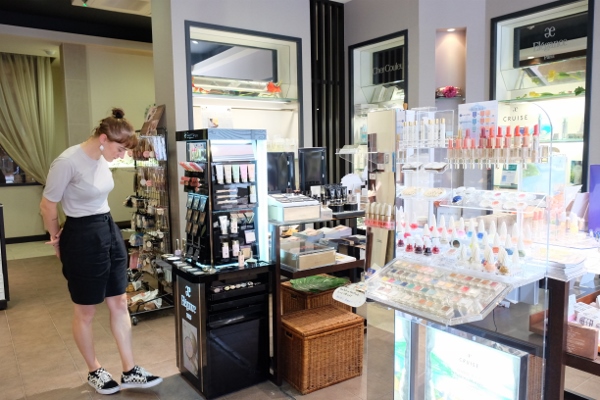 Aside from their extensive collection of cosmetics, Salon de Matsumoto offers a wide range of salon services from facials, to styling, to traditional forms of healthcare from China. When I visited the shop, I was lucky enough to try one of their more unique services—a traditional Chinese head massage known as gua sha.
To describe it as a massage gives you a good idea of how good it feels and what relaxing effects it has, but to describe the method itself is a bit intense.
Not knowing what exactly this massage entailed, I sat down in the salon chair while the stylist prepared some massage oils. Normally, customers would have a consulting session to discuss their health, their working habits, their current self-care routine, etc. beforehand.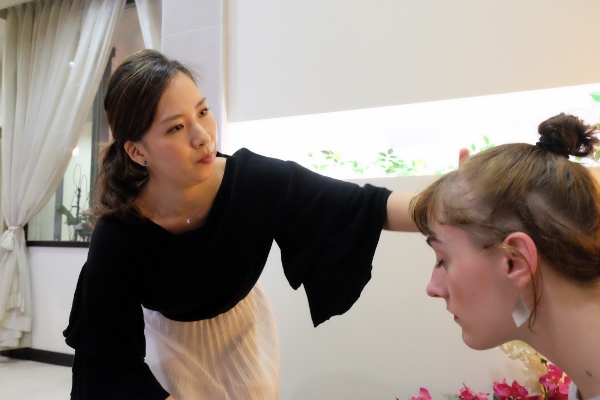 Then, the stylist massaged the oils into the crown of my head before showing me the massage tools.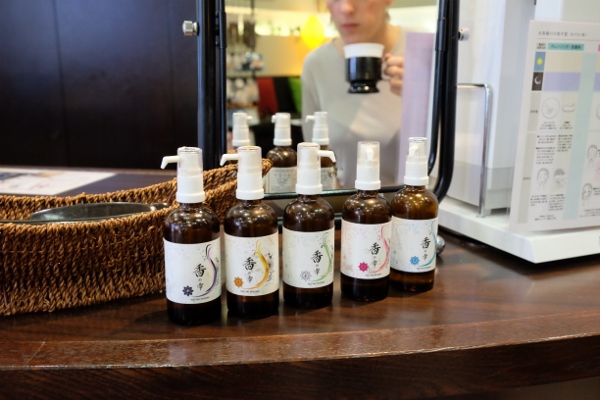 Differently shaped combs made from the horns of water buffalos are used in gua sha. In Chinese culture, it is believed that water buffalo horns have the power to repel and dispel evil spirits. These combs were crafted in Taiwan and available for purchase so you can practice the massage yourself, which is something Salon de Matsumoto offers small tutorials in.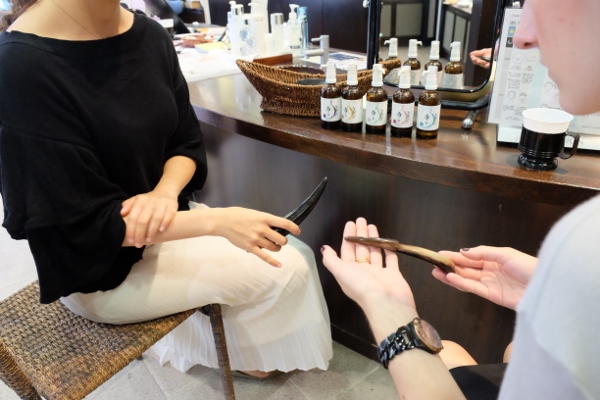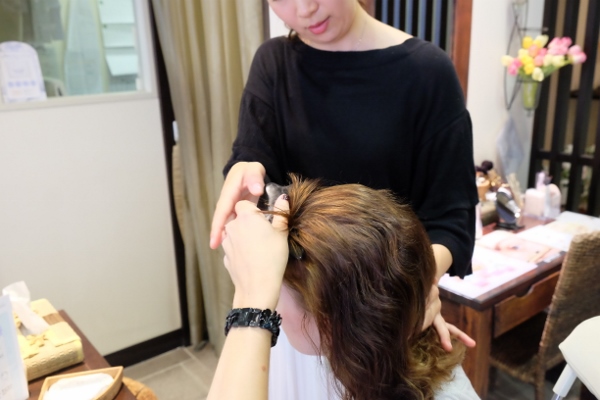 Then, starting from the crown of the head, the stylist pulled the comb down through my hair to the nape of my neck, pressing down hard on my scalp.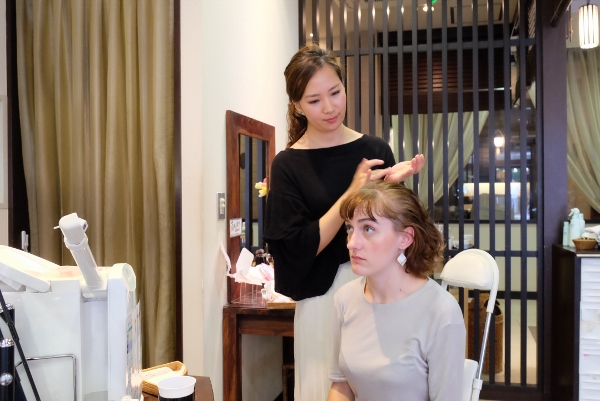 "Your head is really hard," the stylist told me. "Do you get headaches a lot? Are you stressed at work?"
"You can tell that from the hardness of my head?"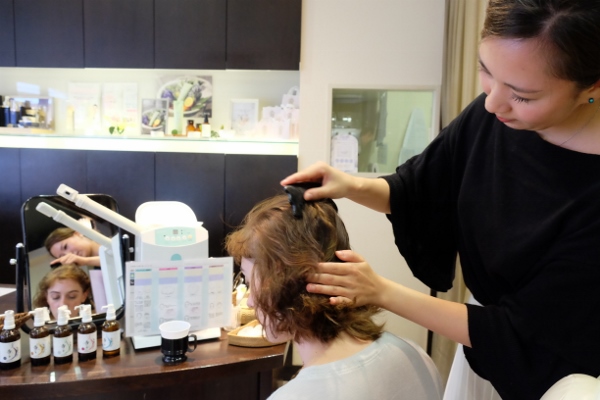 Each head massage is 15 minutes, but you can easily combine it with any of Salon de Matsumoto's other services for several hours of relaxing treatments. The salon also regularly offers workshops whose topics range from makeup to Pilates to living a well-balanced and healthy life. And while I unfortunately did not get the chance to meet her, for those who are not confident in their Japanese, Ms. Matsumoto speaks English thanks to her travels around the world.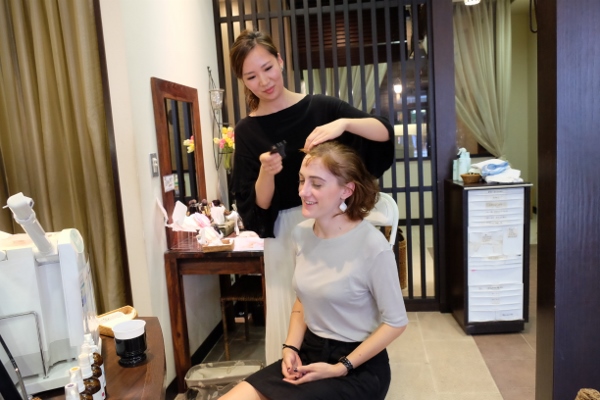 Leaving Salon de Matsumoto after a long morning of work, I felt so much more relaxed that I knew I'd be back for their more extensive treatments. If you need to de-stress and have some "me time" for even an hour, I can't imagine a more relaxing place.
Story and Photos by Kate Montgomery