The Satou family's story and their passion for art are incredible! In the late 40s, Mr. Yutaro Satou, the grandfather of the current owner, ran an art store in the Ochanomizu area. Several years later, he opened an art gallery in Ginza, the "Satou Gallery", which hosted a lot of contemporary art exhibitions. Mr. Satou supported many young artists. In 2004, the Satou Gallery closed and the family opened their art and framing store in Morishita.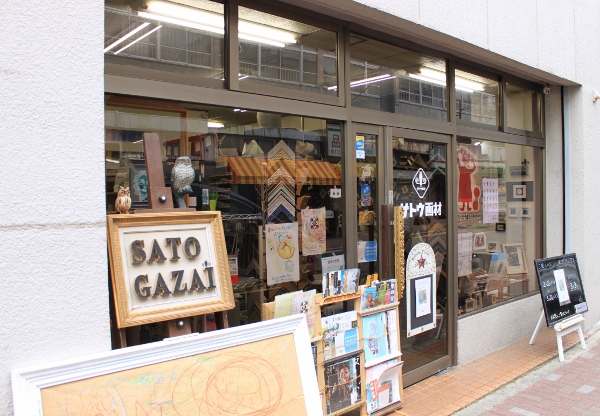 Currently, Mr. Tomohito Satou, the grandson, runs the family shop assisted by his father and his sister, Ms. Shiori Satou. Satou Gazai is a three-generation family business!
Satou Gazai specializes in the art of framing. They make a wide variety of small original frames.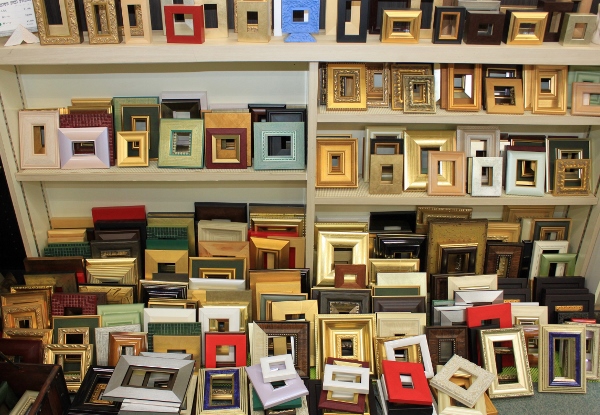 There is something for every taste here!
They've even created their own brand, "Tonton". They will help you choose the best frame that'll enhance the appearance of your favourite picture or artwork. It's a tailor-made service!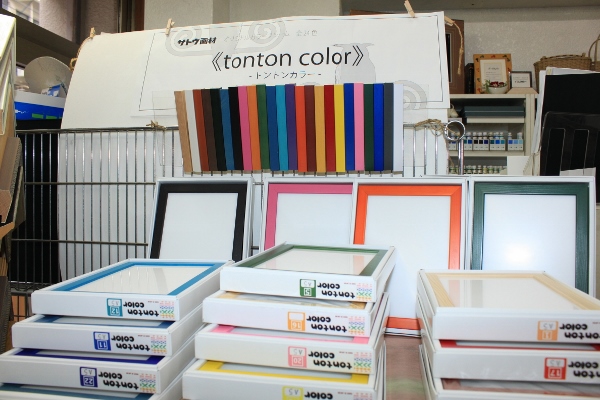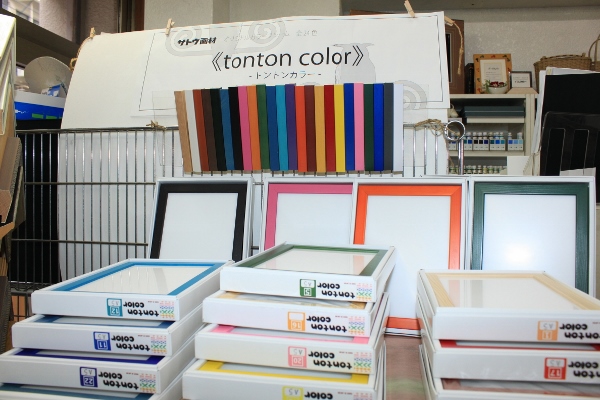 But did you know you could also frame things other than pictures or artwork? Look at these original ideas!
Light button!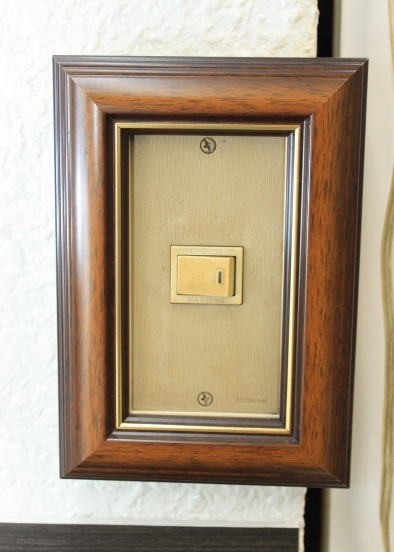 Some small plants like a cactus or an aquatic plant! It's so unique!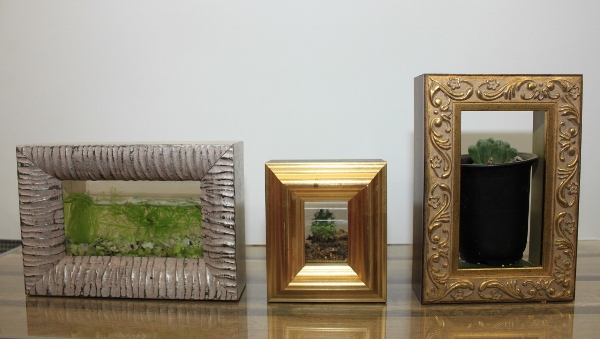 Even a coat hook!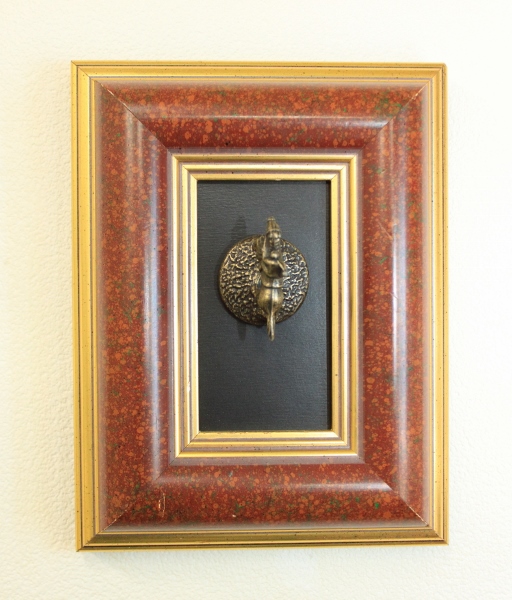 Satou Gazai also sells painting materials. Sketchbooks, oil-based paints, watercolour or acrylic paints, all produced in Japan, will satisfy both beginners and experienced artists.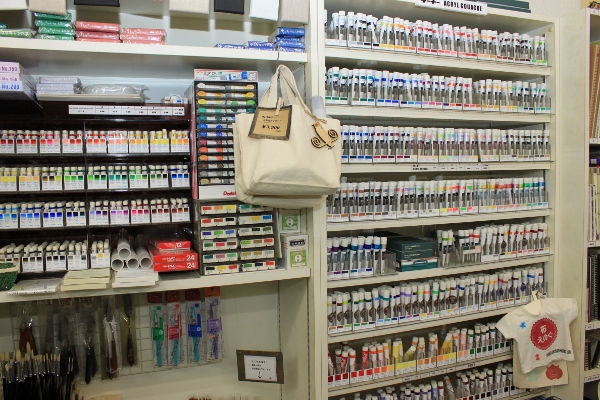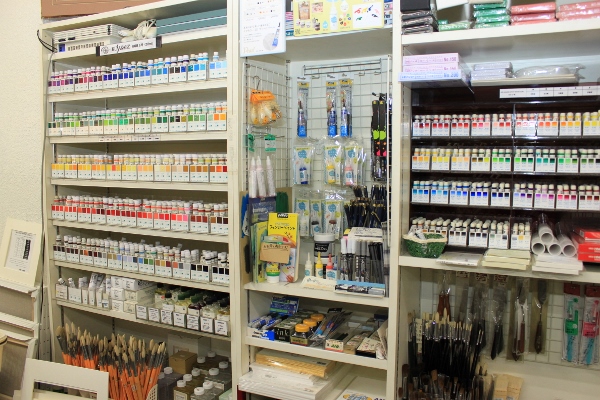 Satou Gazai also makes nylon paintbrushes!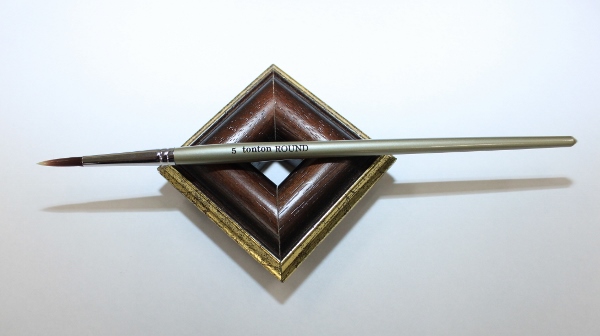 Mini gallery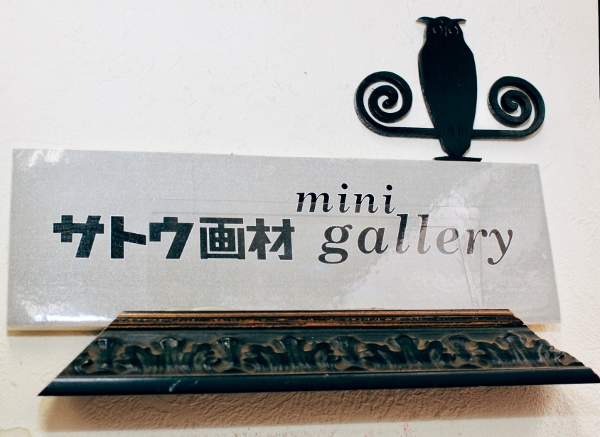 Ms. Shiori created the concept of a mini gallery last autumn. She continues her grandfather's work by holding art exhibitions and supporting artists.
The mini gallery welcomes a new artist every two weeks. By buying frames for their artworks, artists can exhibit for free in the mini gallery. "We've already showcased a dozen artists," said Ms. Shiori. Artists try to be present as much as they can during the exhibition. It gives them the opportunity to come into contact with customers of the shop, and art lovers.
Meeting an artist
I met Mrs. Mitsuhashi, who's currently showing her work at Satou Gazai. Mrs. Mitsuhashi is a professional, successful artist. She's shown her work not only in Japan, but also in Canada. She's passionate  about paper etching.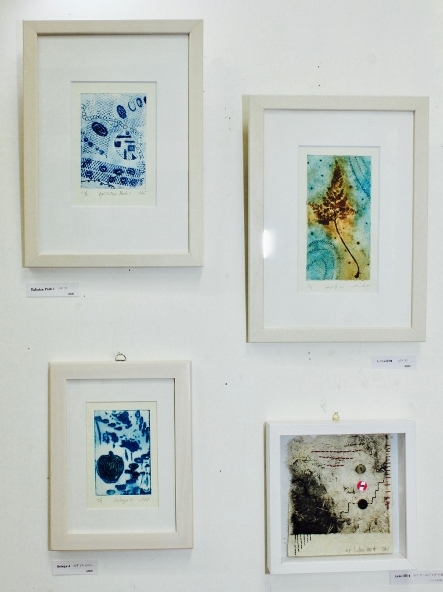 Mrs. Mitsuhashi has mastered a variety of techniques like embroidery, stamping, and carving stamps, etc. The leaf of a plant called "shinobu" in Japanese, a kind of fern, is a recurring motif in her work. "It's because my first name is also Shinobu," Mrs. Mitsuhashi explained to me.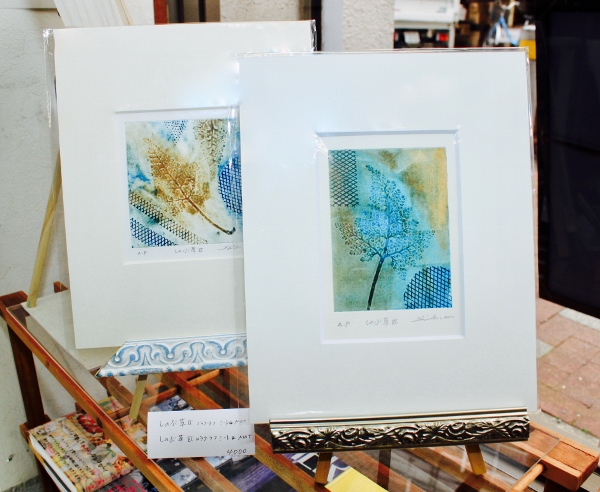 On the left is Ms. Shiori and on the right is Mrs. Mitsuhashi. A great collaboration!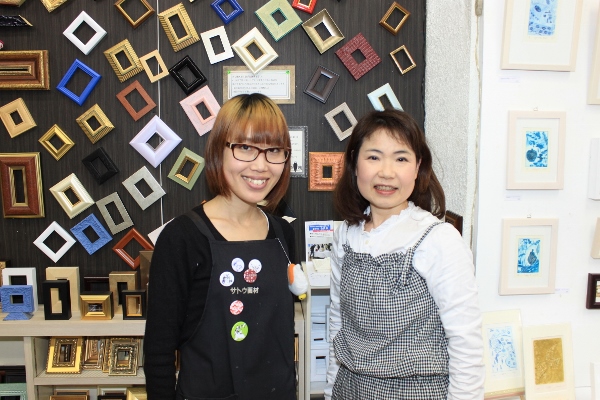 At Satou Gazai, art and professionalism are the watchwords. Within its calm and warm atmosphere, you can admire the framed art of the Satou family and the work of various artists. And who knows, you can maybe realize your dream of being an artist, too!
Story and Photos by Aline Lambelet