Aladdin's Recycling Cave
Published: December 14, 2017
If you have just moved into an apartment or house and need to fit it out with appliances such as a washing machine, a microwave oven, a television or a humidifier, but don't want to pay the price for a brand new item, then why not drop into Seikatsu Kaikan La La, just a few minutes' walk from Sumiyoshi metro station? Here you stand a good chance of finding what you want.
Seikatsu Kaikan La La is run by Mr. Yasuo Narita and his wife, Setsuko. With its distinctive orange frontage and assorted fridges and washing machines lined up outside, you can't miss it.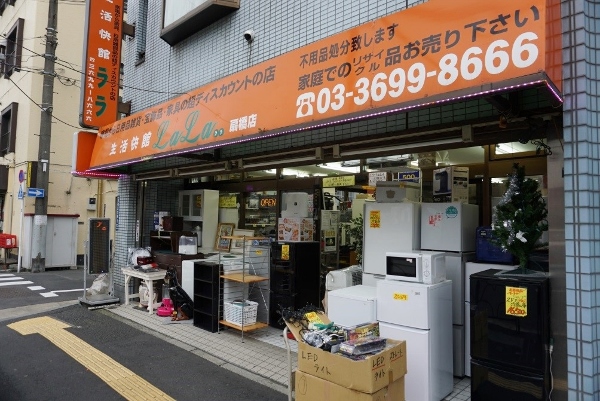 The Naritas first came into the recycling business on a whim, and opened Seikatsu Kaikan La La ten years ago. Since then they have built up a steady business in the Sumiyoshi area, buying white goods (major household appliances), furniture and collectibles: cleaning them, testing and repairing where necessary, and then re-selling them.
They will consider purchasing almost anything, although they generally won't take very old or broken electrical equipment unless it is repairable, or "dated" furniture. Mr. Narita also says, with a smile, that fridges which have been used to store kimchi can be difficult to recycle.
The most popular items which pass through Seikatsu Kaikan La La are household appliances, and many foreign residents who have moved into the area patronise the shop.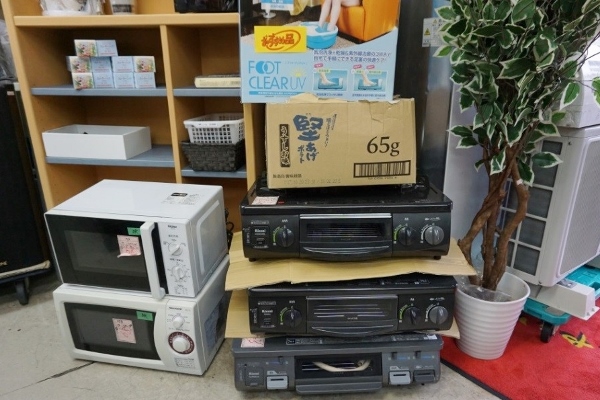 If you are worried about how you are going to get your new second-hand refrigerator home, Seikatsu Kaikan La La will deliver and install it for you at no extra cost. And each appliance comes with a minimum 3-month guarantee, which gives customers that little extra peace of mind when choosing between new or recycled.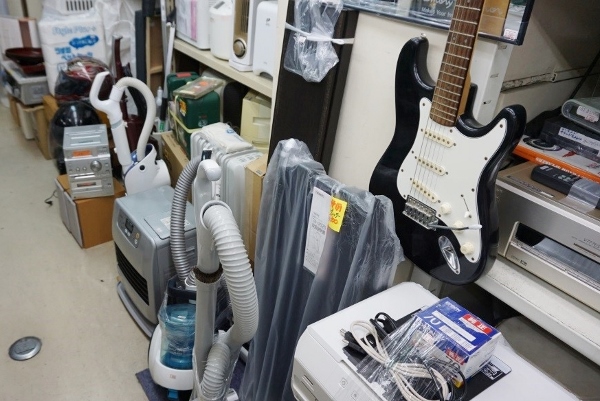 On the other hand, if you would like to sell your domestic appliance or a piece of furniture, why not contact Seikatsu Kaikan La La who is always on the lookout for goods to recycle.
Mr. Narita also offers an apartment-clearing service. If you are leaving Japan or just moving from the area, and wish to dispose of some of your belongings, he will arrange to visit your apartment and give you an estimate covering the purchase of goods for recycling as well as removing those items which you want disposed of. He will also remove fixed items, such as air conditioners, so that you can return the apartment to its original state prior to your departure.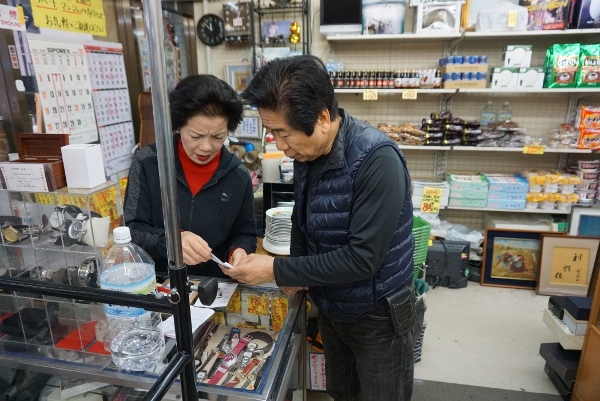 Wandering around Seikatsu Kaikan La La, in addition to the white goods on sale, my eyes were caught by the "collectibles" dotted around the shop: a beautiful Japanese doll in a glass case, a handsome handmade yacht which would look good gliding across a pond in one of the local parks, plastic figurines of popular manga heroines and heroes in their original boxes, CDs, Japanese pottery vases and scale model motorbikes; all recycled and for sale.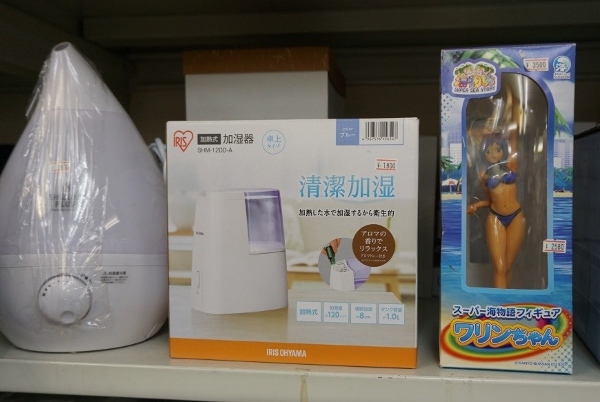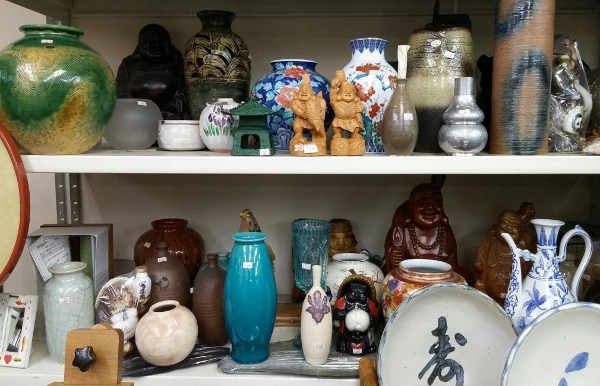 And speaking of motorbikes, Mr. Narita is a long-time Harley Davidson fan. To unwind, on three-day weekends he takes his Harley out of town and goes touring, and has fond memories of once taking a trip and cruising down US Route 66 ♪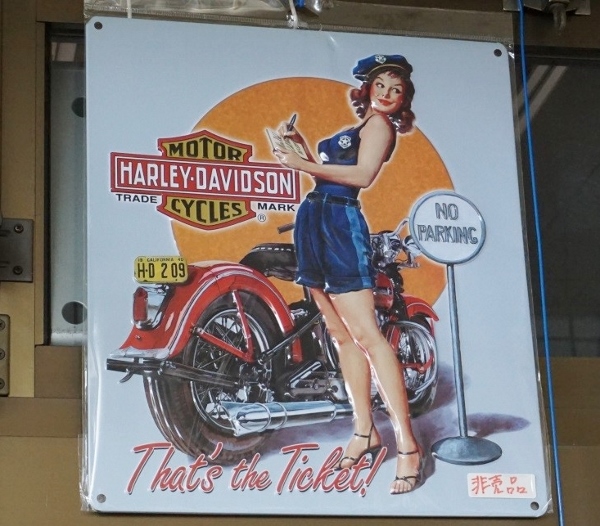 So why not unwind yourself and drop into Seikatsu Kaikan La La. You never know what you might find there.
Story and Photos by Jeremy Hutchinson