Welcome to Your New Favourite Hangout
Published: February 25, 2019
The name of an establishment says a lot about what it aspires. So what does an izakaya named "Shinka"—literally, "new home"—tell us about the kind of ambience we can expect?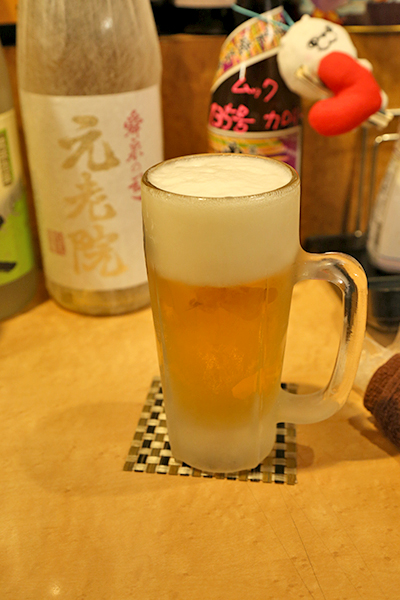 A relaxing place you can visit on the fly to kick back with a tall, cold glass of beer after a long week, perhaps?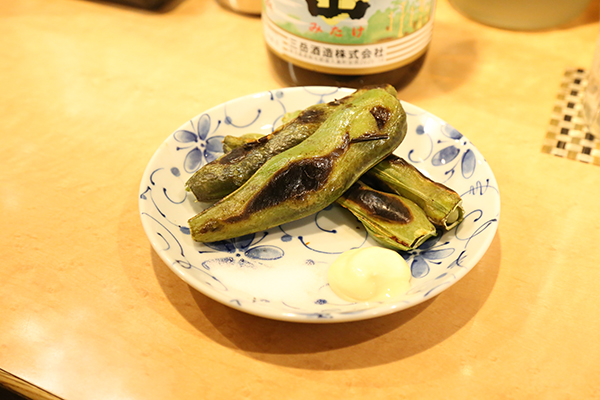 Homemade food using seasonal ingredients and cooked with care, certainly.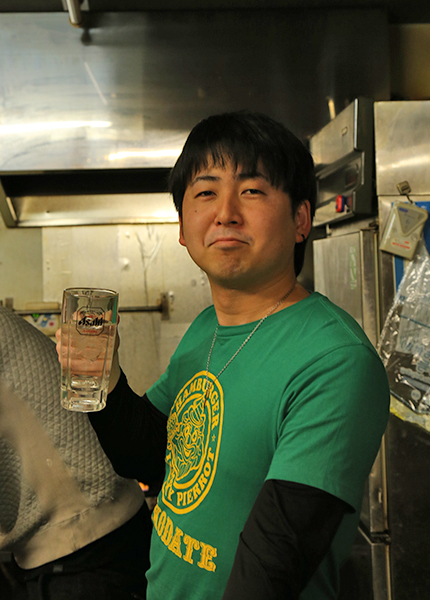 And maybe a friendly owner who can chat with you about your triumphs and woes—who will clink glasses with you, and who makes sure you feel welcome, whether you're by yourself or with a group!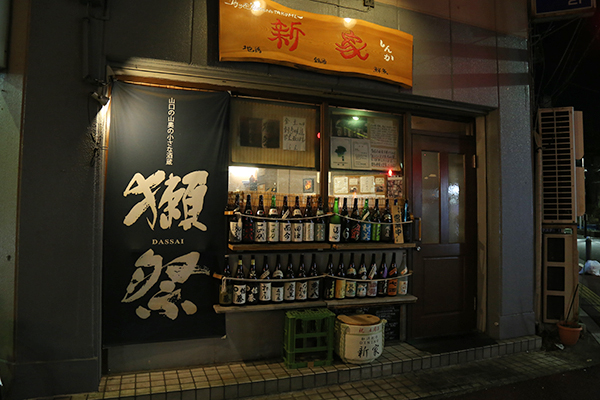 If those things match what you'd want to find at a place that strives to be your "new home", your home away from home, then Shinka is your match. This izakaya (Japanese pub-style restaurant) opened in December 2014, putting it at just a little over four years old at the time of this writing; in four years, however, plenty of people have discovered (and latched onto) this pleasant haven in the Kameido neighbourhood.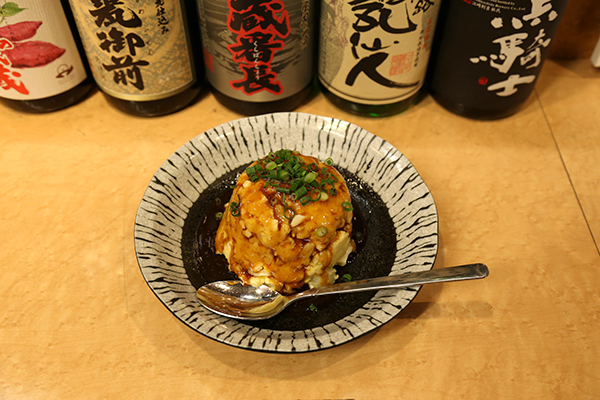 Many people swing by after work hours for the unique and delicious food. The potato salad, for example, is always made fresh by the order. This means it takes a little longer to get to the table, but the still-warm potatoes, mashed roughly so as to retain their texture and flavour, are amazing and definitely worth the wait. I love the shape too—like it's a small potato salad mountain!—and the original sauce drizzled on top makes the dish a great appetizer.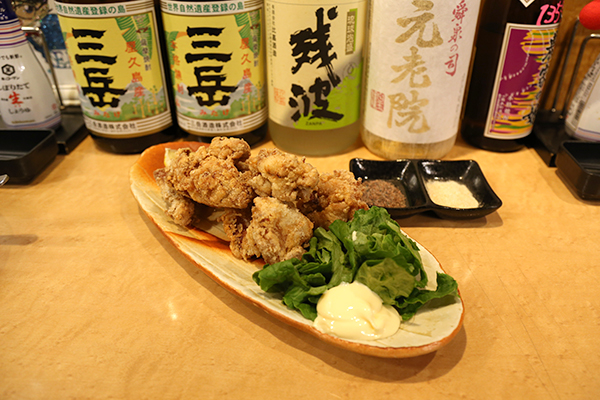 "The fried chicken (karaage) is very popular," Mr. Shudai, the owner, told me when I was mulling over the menu. Say no more! They are also prepared fresh, fried until golden upon order, and arrive mouth-wateringly hot and perfectly crunchy.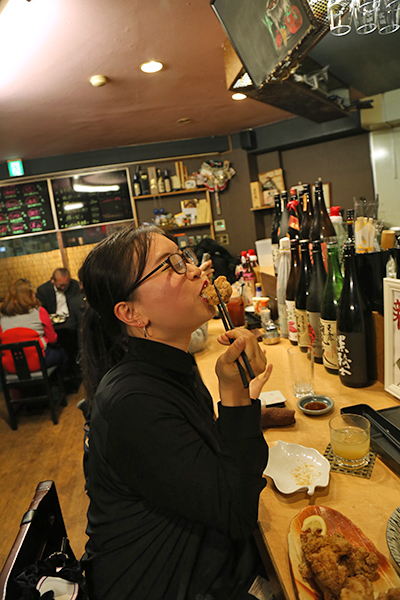 YUM.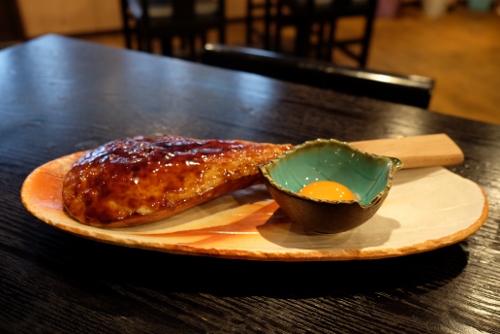 Their signature dish is the "tegone tsukune" or "handmade chicken meatball". Except, rather than making them round like most meatballs, you get an entire baton of it!
Then, there's the alcohol.
Beer, wine, umeshu (plum wine), spirits, cocktails, you name it. On top of that, they have a shochu collection 30-plus strong and wonderful sake from all over Japan.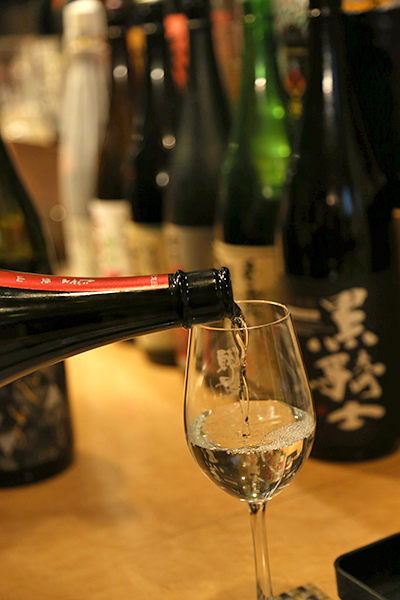 "We have a large selection of Japanese sake that we order, so we rotate which bottles are open according to the seasons and availability," Mr. Shudai said. "We put out 16 types per week, and they're all 500 yen per glass. The brands available this week are up on the wall."
While 500 yen is more than reasonable for a glass of quality Japanese sake, the price is especially impressive considering that the selection included some major brand names with limited quantity bottles. If you've got a strong stomach for alcohol, you could even compare the tastes of various brands without breaking the bank.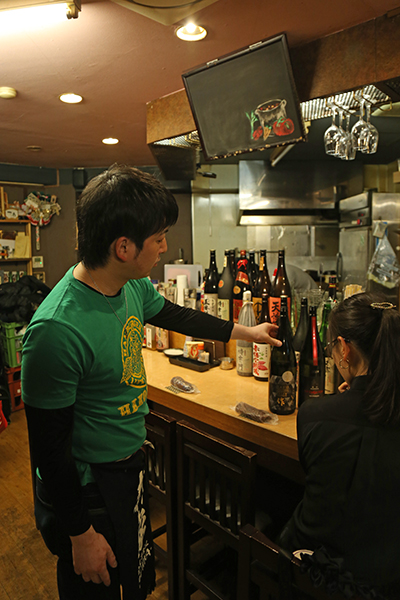 For the casual drinker who finds the the wide range of options overwhelming, Mr. Shudai is always happy to help customers find sake that suits their taste. He can tell you not only about the taste profile, but also about the production and history of the sake, which will make each glass even more special.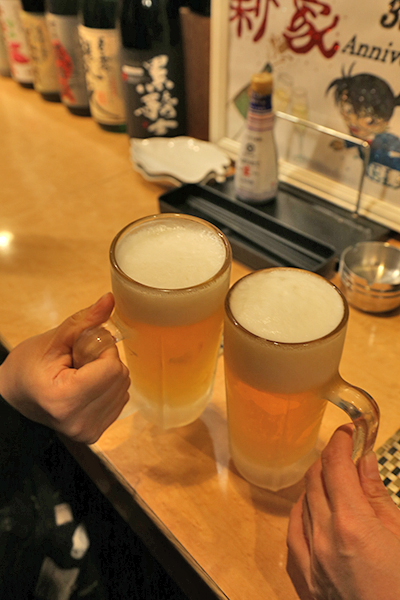 And if you want company, Shinka is definitely one of those izakaya where people can meet and become friends over a glass of beer. Regulars and newbies alike mingle in the friendly atmosphere, while Mr. Shudai keeps a warm eye over all.
"When I opened the place, I wanted to make sure I could watch over all the tables from behind the counter, hence the set-up," Mr. Shudai explained of the long counter space, set up diagonally in front of the cooking area. True to his words, customers have easy access to his attention, whether it's calling out for another order or engaging him in a brief conversation about their lives.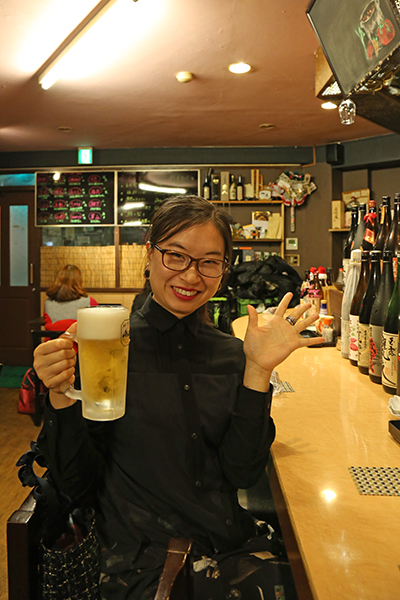 With good food, good drinks, and a wonderfully cosy atmosphere, it's not hard to see why Shinka has become a favourite place for many. Some stop by for a quick drink before heading home. Others stay for hours, enjoying a pleasant evening. Either way, Mr. Shudai's desire to create a spot for people to feel at home seems to be a rousing success, and no doubt there'll be many joyous "Cheers!" ringing out again tonight.
Story and Photos by Xianru Shen(Koto City Office Coordinator for International Relations)