According to Yuji Shirakawa, proprietor of Shirakawa Service bicycle shop in Morishita, electric bikes are enjoying a recent increase in sales.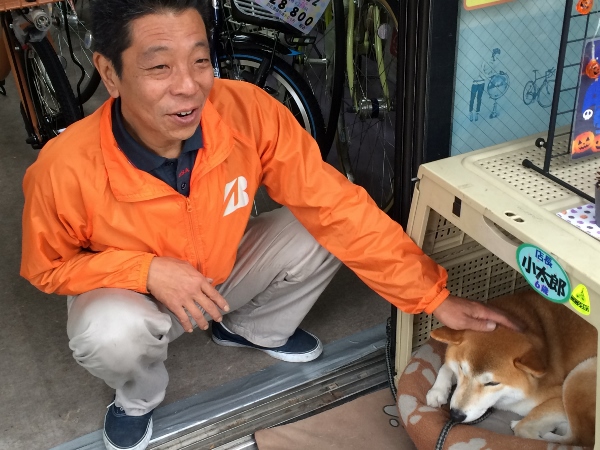 Seen here with the store manager, a six-year-old Shiba Inu named Kotaro, Mr. Shirakawa is the third-generation owner of the long-established store. "Yes, my grandfather first opened the shop to sell bicycles. My father took over, expanded the business to include motorcycles and scooters, and now that I'm running it we mainly sell electric bicycles. We change with the times, I suppose."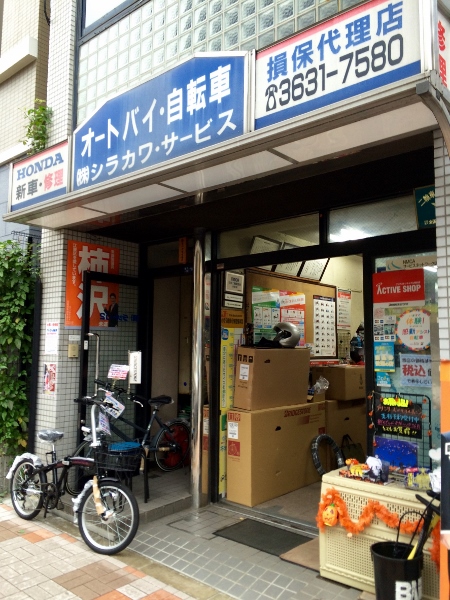 What exactly is an electric bicycle and why is the popularity increasing? "Basically, they are bicycles with a battery that powers an electric motor," says Mr. Shirakawa, "You still have to pedal but can use the throttle to switch on the motor. We call them 'assist cycles' because the motor allows you to safely tackle hills, slopes and bridges. They can assist you up and over the many bridges that we have here in Koto-ku."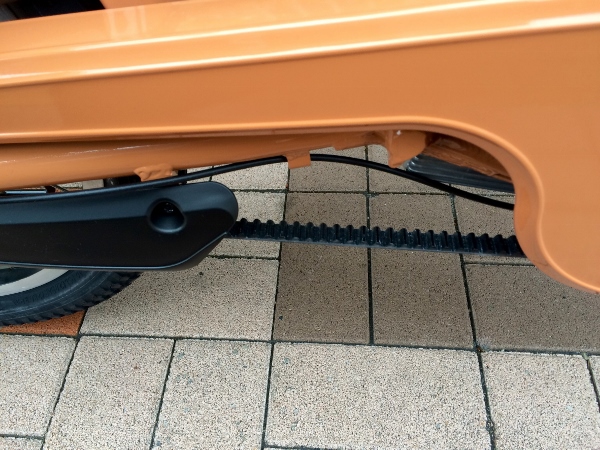 When electric bikes were first introduced they had chains and were rather expensive. Now they have belt drives, are far cheaper (relatively speaking) and have vastly increased in quality. "The batteries take only around three hours to charge fully now and the distance you can travel has dramatically increased," adds Mr. Shirakawa.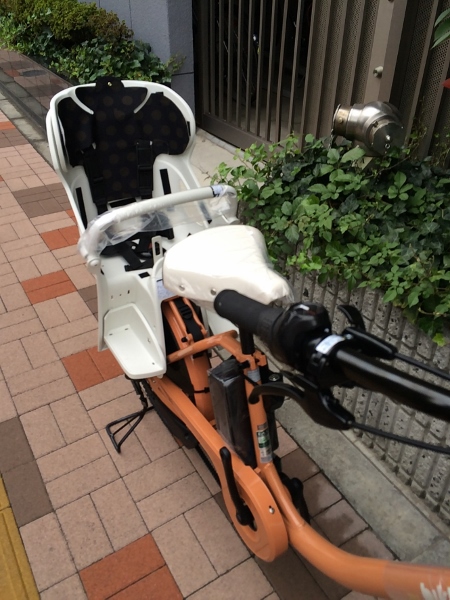 The child seat on the rear of this model hints at the new buyers of electric bikes. "Young mothers are the main purchasers now. The big rush comes in February and March, as the children get ready to enter kindergarten or nursery school. With a double child seat, a person can ride safely carrying two kids with no worries about steep inclines. They really are a boon."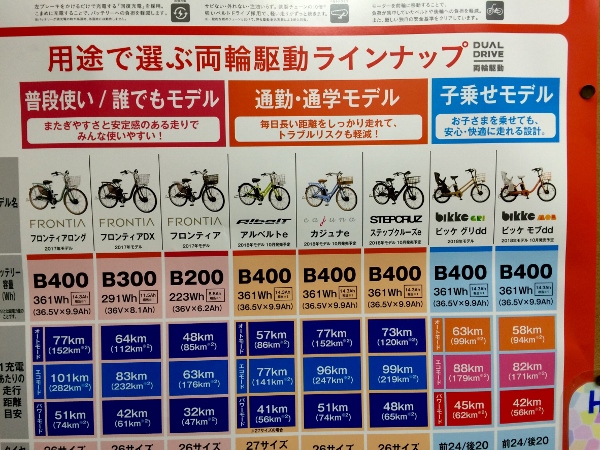 Shirakawa Service sells Bridgestone electric bicycles. There are a variety of types. From the left, the Frontia models are general-use bikes for anyone; in the centre are bikes more geared for commuters or students, people who ride long distances everyday and want to cruise; on the left are bikes with extended frames fitted with baby seats. The bikes come in a variety of colours but aqua (light blue), black, grey and dark grey are the most popular.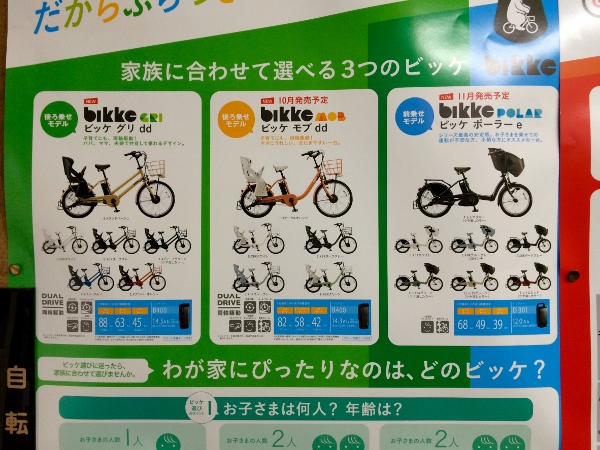 "I recommend all prospective buyers to take a trial ride first," says Mr. Shirakawa, "That's really the only way to get a feel for the bikes and appreciate how comfortable and easy to use they are. Bridgestone launches its new models in October and November, so now is the best time for customers to have a look at the latest designs, colours and features."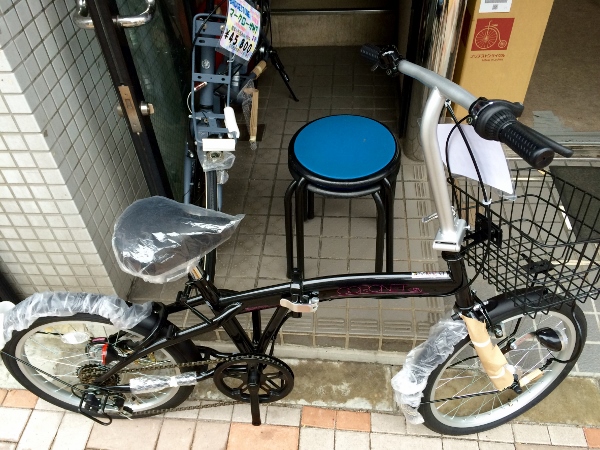 Shirakawa Service also sells non-electric bikes, scooters and some motorcycles. It offers a full repair service, motor-vehicle inspection ("shaken") service and even sells insurance. Their web site is continually updated and features many discounts. It's a one-stop shop for all your bicycling needs!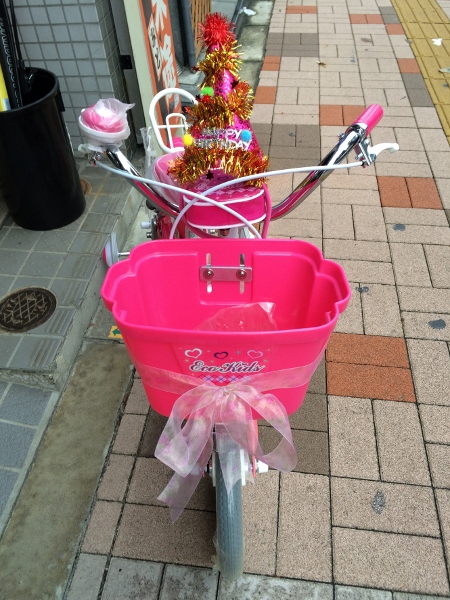 A young lady was no doubt very pleased to wake up to this custom designed bike on her recent birthday.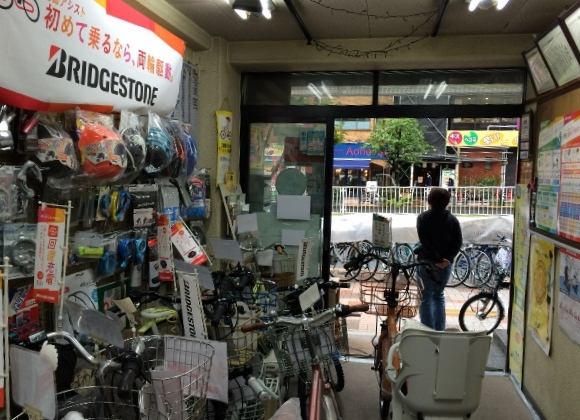 If you're in the market for two-wheeled transport, new parts, or just have a puncture, why not drop into Shirakawa Service. It's a busy, lively shop that reflects the real Koto-ku character of the sociable Mr. Shirakawa and his charming wife. You can also meet Kotaro, the only four-legged shop manager in all Tokyo!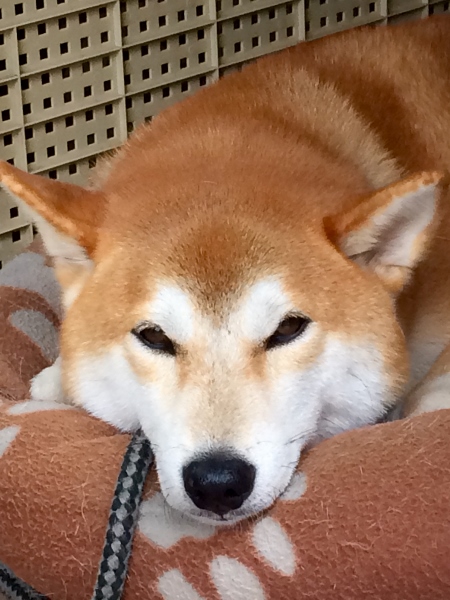 Story and Photos by Stephen Spencer