Seitai Body Care at White Cat
Published: March 17, 2022
Seitai is a form of manipulative therapy first developed in Japan during the 20th century that encompasses a range of techniques both ancient and modern. On a recent spring morning, we visited Shironeko Seitaiin, a brand-new clinic in Kameido, to meet with Mr. Kazuya Saito and his cat Tama.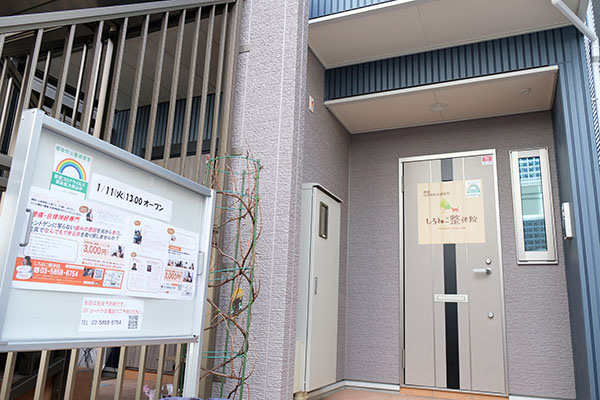 Located a brisk 4-minute walk north of Kameido station, Shironeko Seitaiin features a glass display bulletin board and door posters. It's easy to find.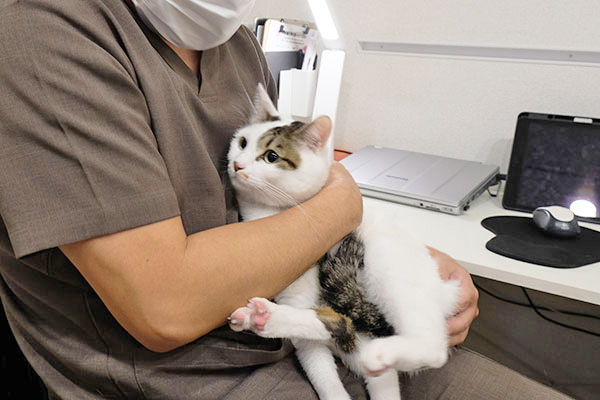 Shironeko, white cat in English, actually has a very cute and friendly white cat as office manager. Two-year-old female cat Tama often accompanies Mr. Saito to work, where she's very popular indeed.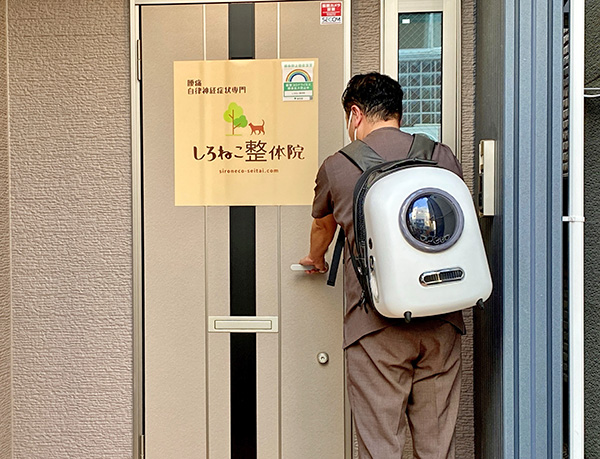 Mr. Saito bikes to work from his home in Koto-ku, with Tama travelling in this splendid cat carrier backpack.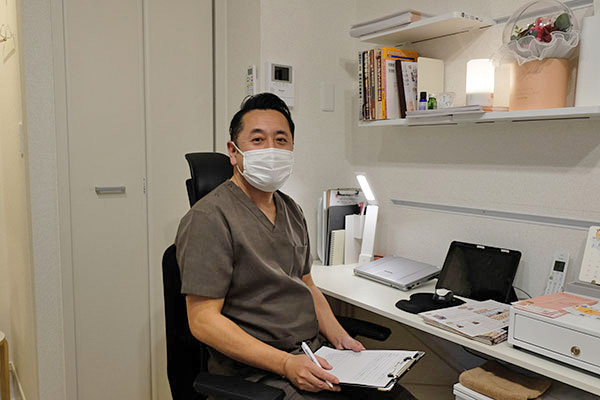 Mr. Saito is a qualified occupational therapist, and has been making home visits to recuperating patients to aid with their rehabilitation for 10 years. "I still make home visits now, one or two days a week," he explained. Like many therapists, he became interested in physical therapy through his own experience. "I played football in school and suffered several injuries, especially to my legs. One injury necessitated an operation, after which I had to undertake a lengthy course of rehabilitation. It was tough, and I resolved that I would take up a career that let me help people." After completing his education he worked as a salesman to fund his studies and gain the qualifications needed to practice.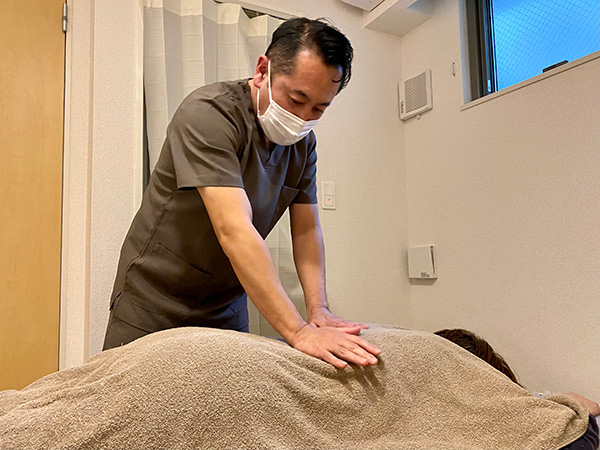 Mr. Saito described his particular areas of treatment as the improvement of lower back pain and problems with the autonomous nervous system. "First, there's an in depth counselling session to discuss a client's individual situation. I treat people with lumbago, sciatica, hernias, spinal canal stenosis, hip joint pain, headaches, stiff necks and shoulders, postnatal problems, infertility, insomnia and depression. Depending on the individual I use seitai and craniosacral therapy." As he explained, "Craniosacral therapy attempts to improve the circulation of cerebrospinal fluids, which adjusts the autonomic nervous system and heightens autoimmunity."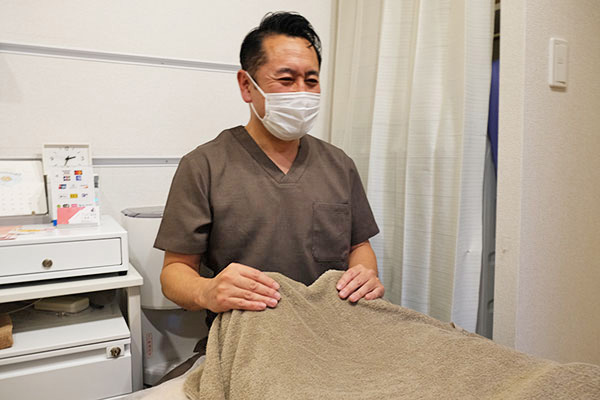 It was time for a practical demonstration with a Kotomise staff member as model. Surprisingly, Mr. Saito didn't immediately make for the problematic areas, but began with the feet saying, "It's very important to begin by realigning the hip joints," he explained.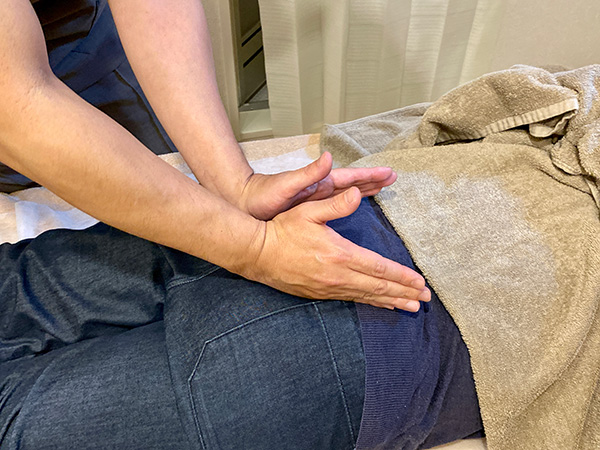 He then moves on to the sacrum, the triangular bone at the base of the spine composed of five vertebrae that fuse together as we age. "This bone anchors our bodies and is a major focal point of lower back pain," he said.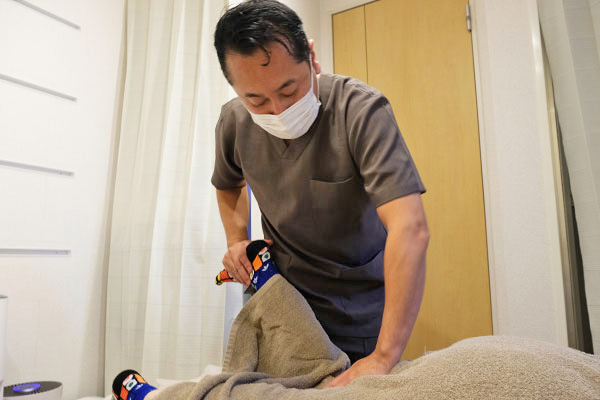 The manipulation features a very light touch and was entirely painless according to our model, who expressed how comfortable it felt.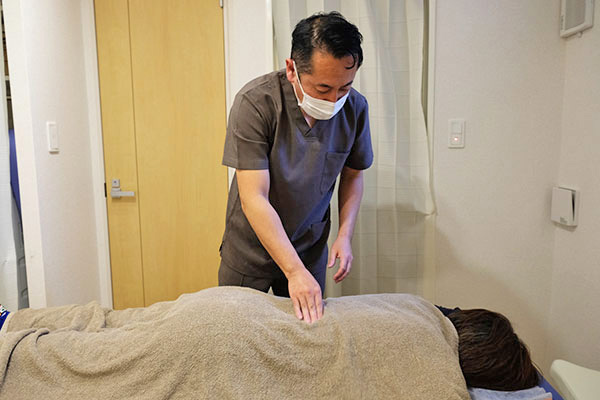 Mr. Saito slowly worked his way up the back.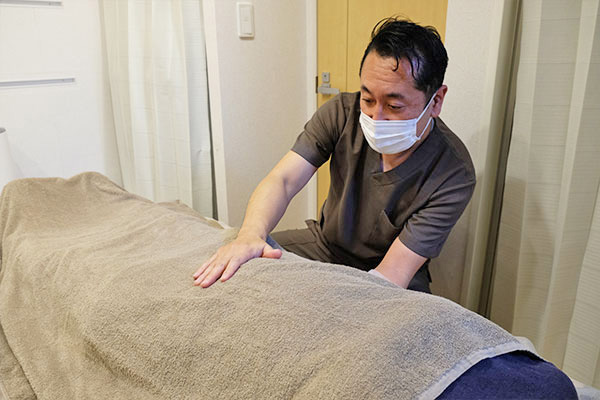 And the moved to the stomach area.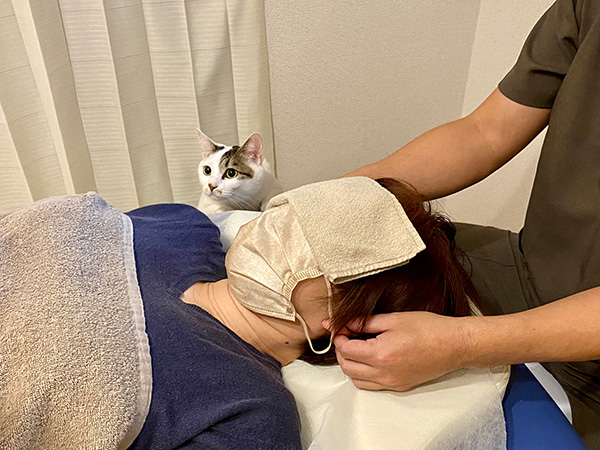 Two years of wearing masks for long periods of time has generated stress and loosening of  the temporal and sphenoid bones at the sides of the head. Gentle manipulation of these areas creates a sense of great relaxation, strong enough for some people to sink into a profoundly deep sleep.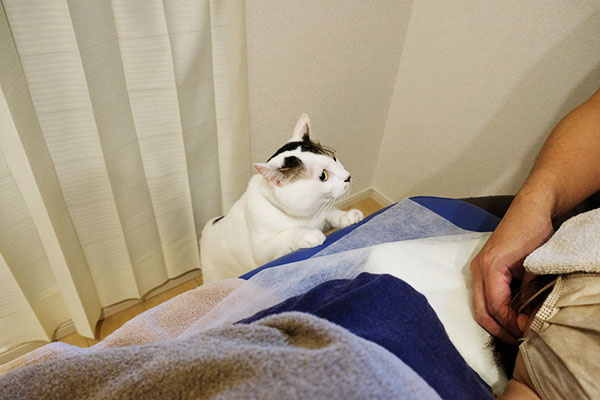 After retreating into the next room at our arrival, Tama decided to make an appearance and assist Mr. Saito. The healing effects of cats, and their purring in particular, has seen a rise in interest of late. Tama is certainly ahead of her time!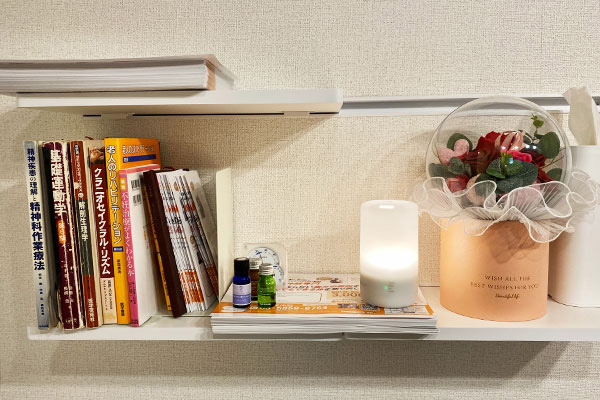 "More than anything else, relaxing restores your autonomic nervous system," he explains. Mr. Saito is also a qualified aromatherapist and will select the aroma oil to suit the client's condition. Mr. Saito also treats sports players, and recommends sessions to improve performance before games. He also gives advice on diet and stretching exercises.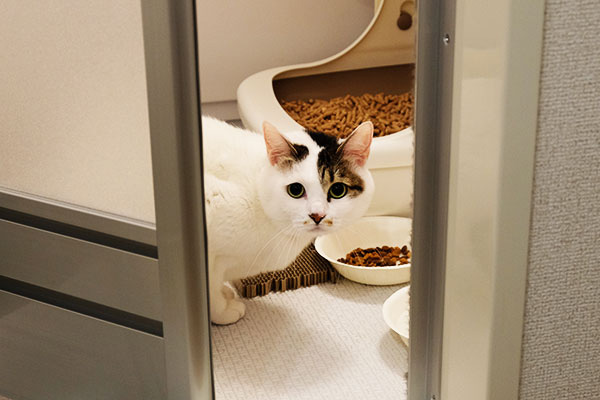 The initial counselling  session is 50 minutes, with each subsequent session lasting 25 minutes. The cost is 6,000 per session, with a 4,000 yen introductory charge for first time visitors. However, there's now a trial course for just 3,000 yen, a saving of 7,000 yen. This represents extreme value. Furthermore, clients with Kotomise coupons can receive another discount of 500 yen per session, reducing the fee to 5,500 for each visit. All sessions are by reservation only.
As Mr. Saito said, "If you have serious pain then visit the hospital first. If you're unable to find relief from whatever treatment or medicine you're given, then please call me." If you're suffering from back trouble or autonomic nervous system problems, then how about going ahead and making a reservation.
Story and some photos by Stephen Spencer