Drop-In Wine Bar in Kameido
Published: June 10, 2019
Standing amongst all the traditional Japanese eateries and bars which line the narrow back street running north from Kameido station is Shitamachi Wine Sakaba Ichigo Ichie, which roughly translates as "Old Town Wine Bar Ichigo Ichie". Run by Mr. Touru Matsubayashi, this small wine bar offers something a little different from its neighbours: a tempting selection of wines, beers, and "international" dishes.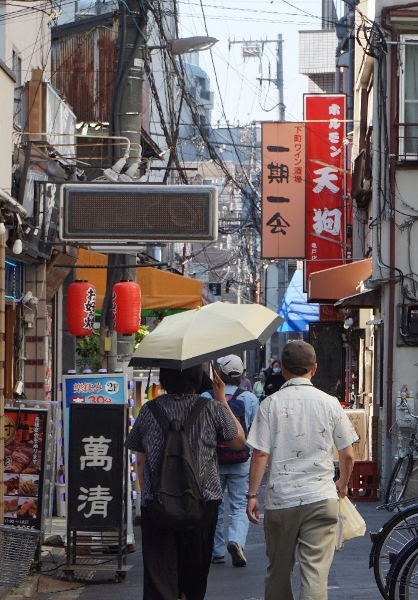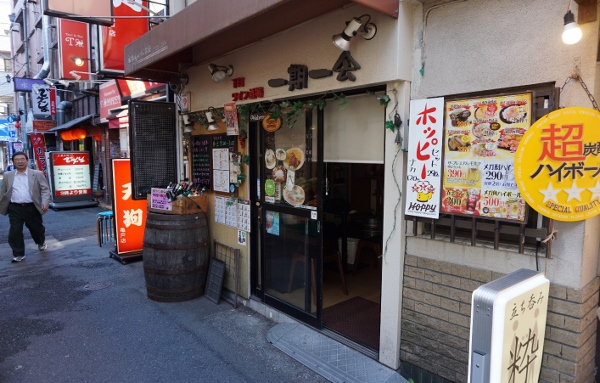 Mr. Matsubayashi, who hails from Nagano, has spent his working life in the restaurant industry, in both Japanese and western establishments. Deciding that he would like to work for himself, he opened this small cosy bar in April 2014. The bar's name Ichigo Ichie has its origins in the Japanese tea ceremony and translates roughly as "live every day as if it were your last" or "treasure every meeting because you never know if you will meet again", and this is how Mr. Matsubayashi wants his customers to feel when they call in at his wine bar.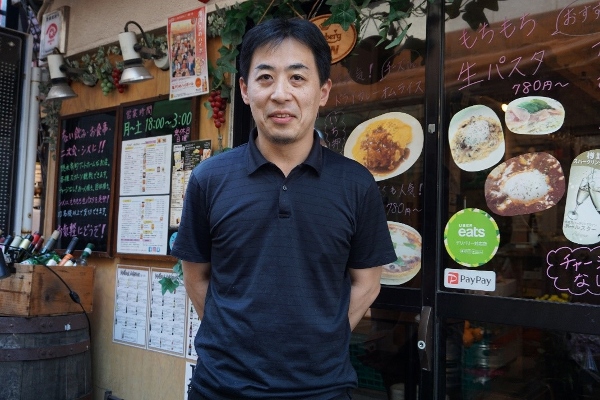 Ichigo Ichie's wine list offers a range of reds and whites, as well as rosé and sparkling wine; there is even a white zinfandel, a favourite of my mother.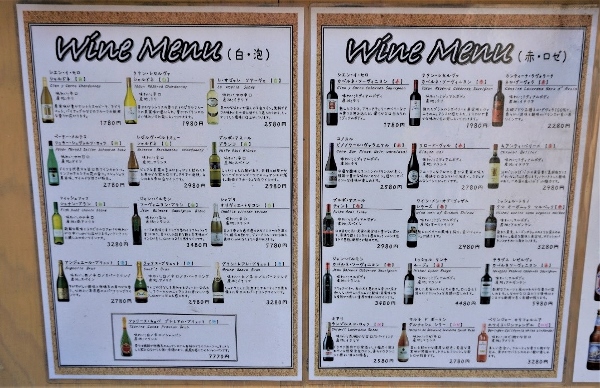 And if you fancy something other than wine, there are several well-known international beers in the World Beer menu.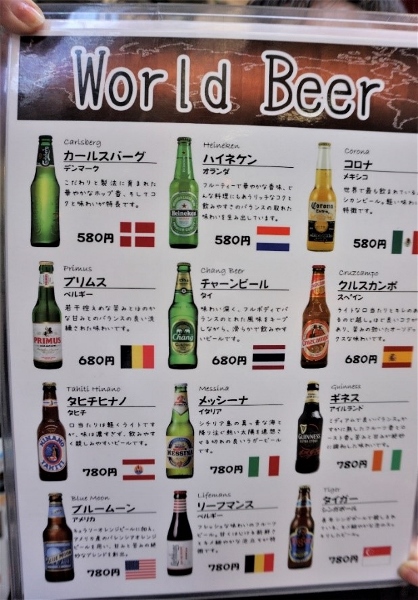 To go with the drinks there is an extensive selection of food and snacks, which Mr. Matsubayashi prepares himself – the afternoon I met him he was just arriving at the bar on his bicycle, laden with ingredients for the evening's food.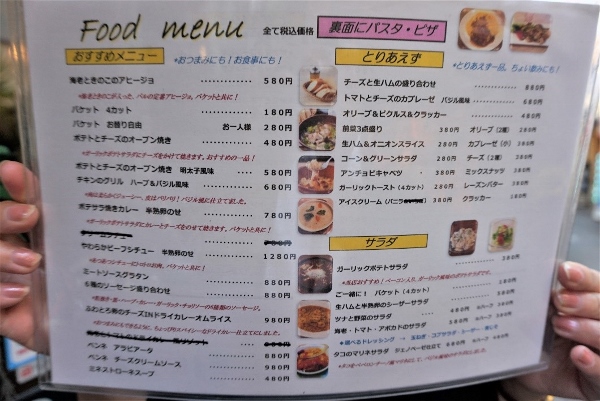 Looking at the menu my eye was caught by the prawn and mushroom ahijo,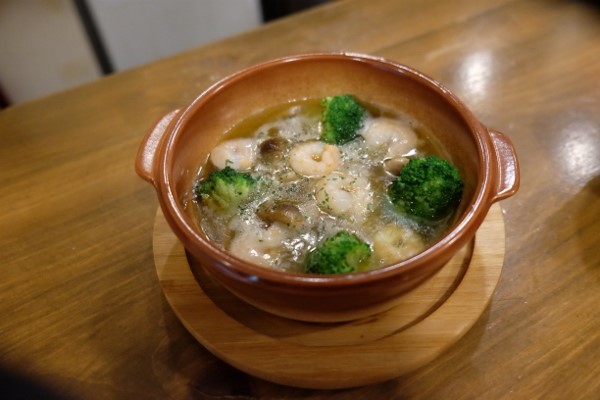 Photograph courtesy of M Ito (Kotomise)
as well as the prawn and cabbage pepperoncino.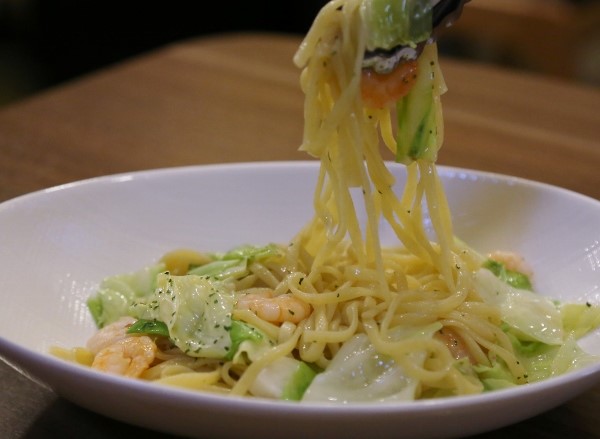 Photograph courtesy of A Takeba (Kotomise)
A popular attraction for female customers is the "kobore-masu", which sees Mr. Matsubayashi pouring sparkling wine into a wine flute stood in a masu (wooden measuring box) until the glass fills to overflowing. From photographs it looks a fun drink.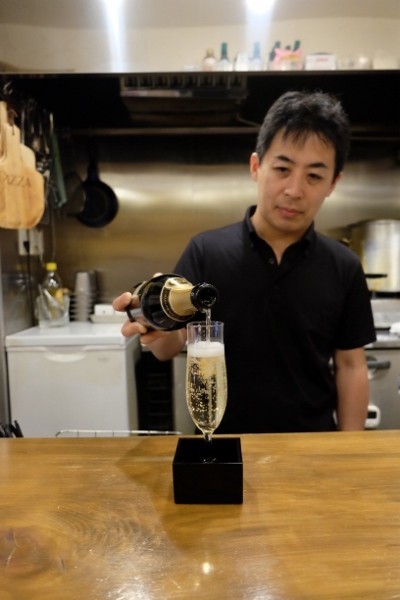 Photograph courtesy of M Ito (Kotomise)
The bar, with its five small tables and three stools at the counter, seats around thirteen although there is room for more standing. Ichigo Ichie's clientele is apparently an eclectic bunch, comprising of people dropping in on their way home from work, or staying to watch a sports event on the large television screen high up on the wall at the end of the bar, or ducking in for that last drink nearer home. The bar is also popular with staff from other restaurants and bars along the street, who call in after theirs has closed –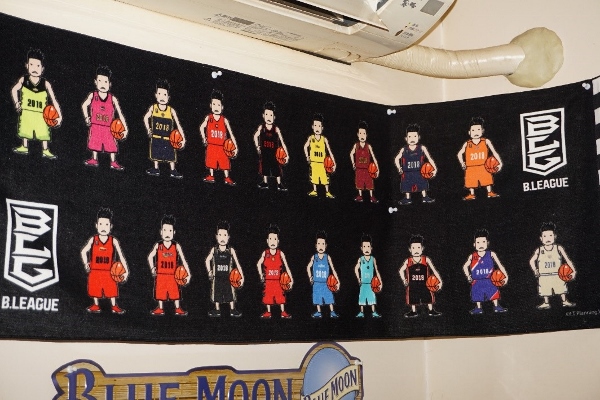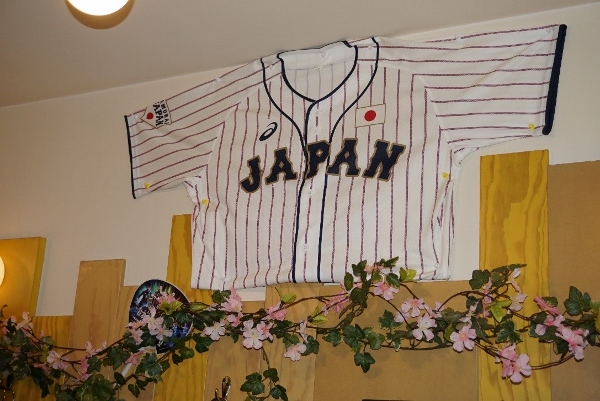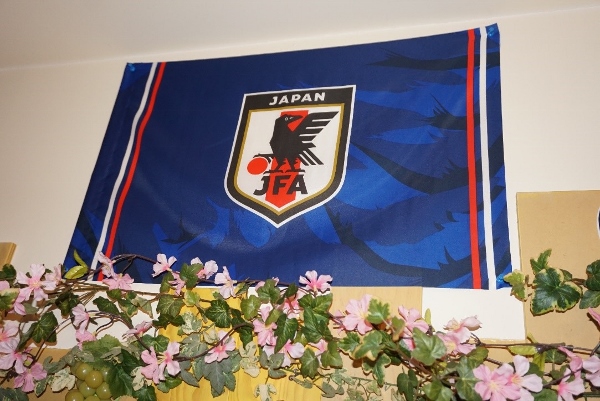 – one attraction of Ichigo Ichie is that it stays open until 3:00 a.m. most days and offers a place to wind down after a long day and a late night.
Mr. Matsubayashi sees his bar as a place for "kiraku tachinomi" or enjoying a relaxed drink whilst standing (it sounds a bit like an English pub). While you can go along and settle yourself behind a table for the evening, for those who have to get home, Ichigo Ichie offers a self-service 90 minutes wine "nomi-houdai" (all you can drink) menu for 980 yen. Or you can go for the slightly up-market version for 1,480 yen with the drinks served from behind the counter by Mr. Matsubayashi.
So, if you happen to be in the area of Kameido Station why not drop into Ichigo Ichie and see what the wine and beer lists have to offer, and maybe indulge in some of Mr. Matsubayashi's home cooking?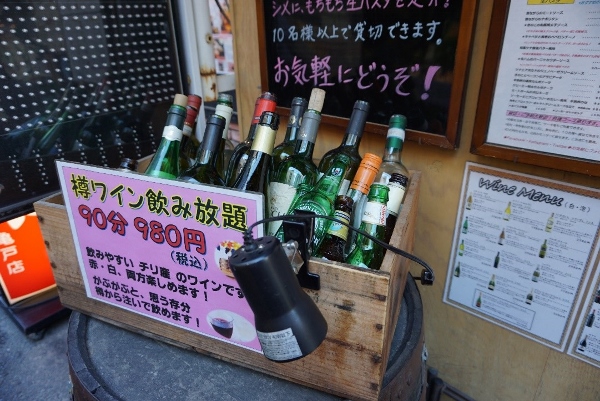 And for people looking for a place to celebrate a birthday or to watch a particular baseball game on the big screen, or for just a get-together, it is possible to hire Ichigo Ichie for the evening (minimum 12 people) – just discuss it with Mr. Matsubayashi.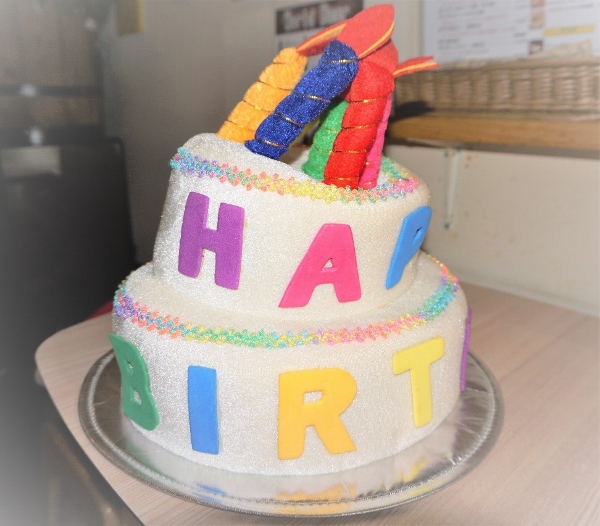 Story and Photos by Jeremy Hutchinson