Veteran Craftsman Makes Happy Feet
Published: May 8, 2017
Like most large cities with efficient public transport systems Tokyo can be hard on your feet. Whether you're a business person, student or tourist seeing the sights the chances are you'll be pounding the pavements every day. Ill-fitting or uncomfortable shoes are the last thing you need. Never fear though, because at Shoe Studio Gluck in Sunamachi Ginza, veteran craftsman Akira Matsui is waiting to ease your aching feet with a lifetime of experience.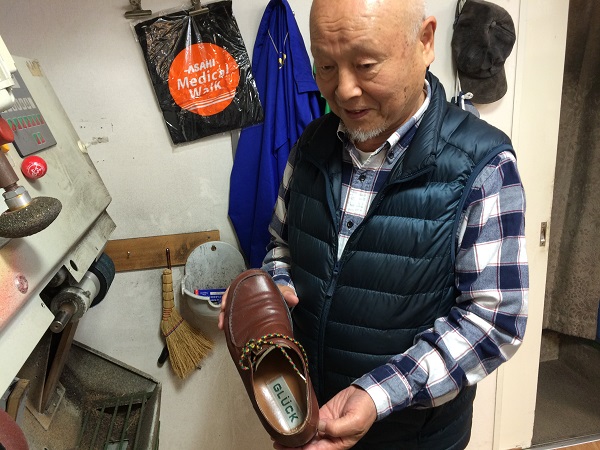 Mr.Matsui studied science as a young man and began his working life in the iron and steel business. After marrying he became a geta craftsman, making the traditional Japanese wooden clogs as well as zori, sandals made from rice straw or other organic materials, in the shop on Sunamachi Ginza. As the demand for geta and zori decreased he switched to selling western-style shoes. An introduction to a Swiss shoemeister, then teaching and living in Japan, led him to the world of orthopedic shoes.
The first step is making a computer generated image of the soles of the customer's feet and taking precise measurements of every part of the feet. Then this data is used by Mr.Matsui to create a unique, personalized insole that is fitted inside shoes that exactly match the customer's feet. Order-made shoes are also available.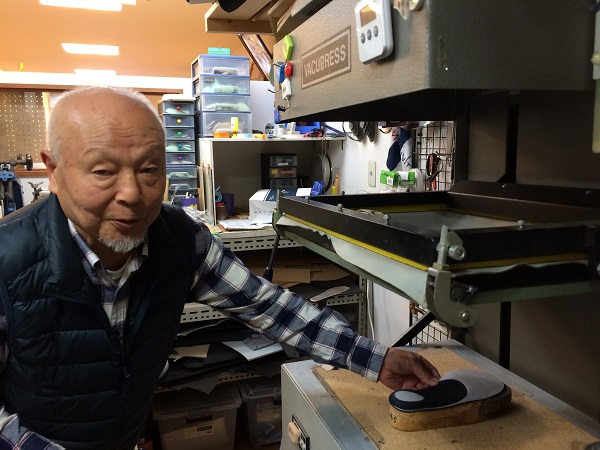 Mr.Matsui also caters to customers who have difficulty walking or have disabilities. "I measure the person's feet and create the insole, then order the shoes from a skilled technician who specializes in making them".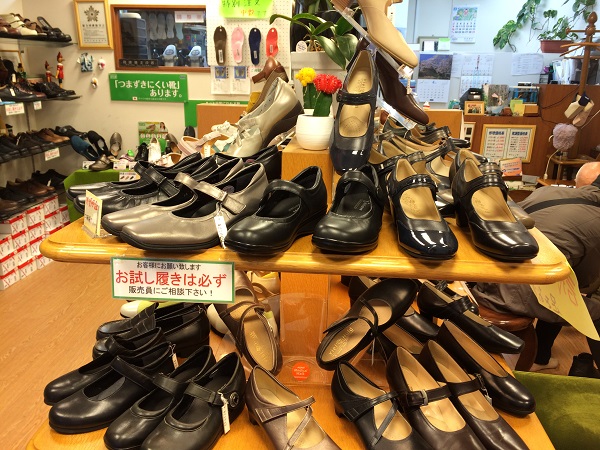 "This isn't a fashion shoe shop," says Mr.Matsui, "It's a comfort shoe shop". The shoes, sandals and boots for both men and women are all chosen for their quality and comfort. Japanese, German, Swiss and a variety of brands are available.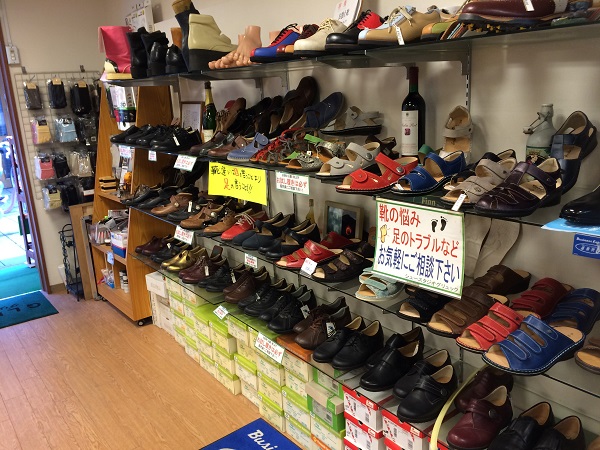 A Swiss maker, noted for its range of shoes for ladies with narrow feet is prominent. That's not to say style is neglected, but foot health and comfort comes first.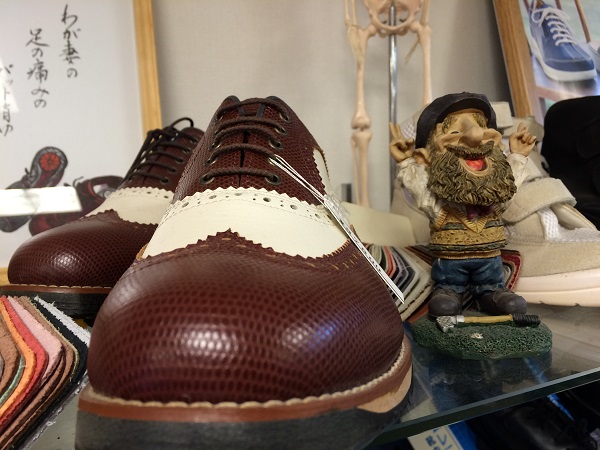 As Mr. Matsui says,"Don't listen to your eyes when choosing shoes, listen to your feet". Sage advice. Glück is the German word for happiness; Mr. Matsui and his charming wife have been making happy feet in Koto-ku for 50 years now. If you're in need of foot relief, Shoe Studio Gluck is the place to visit.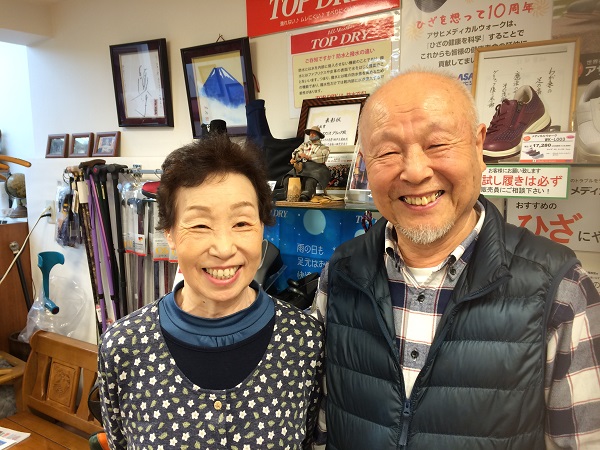 Story and Photos by Stephen Spencer