Shoes Soled, Keys Cut, and Watch Batteries Changed Whilst You Wait
Published: February 1, 2021
If you live in or near Toyosu and have ever wondered where you could get that spare key cut, have that pair of shoes re-heeled, or the battery in your watch replaced, then Repair Shop Qty could just be the place to head for. Somewhat hidden from view between the two 1st floor entrances of Toyosu's Super Viva Home home centre, Repair Shop Qty handles practically all aspects of shoe repair, from fixing on new heels and applying full new soles, to attaching non-slip half soles so as to avoid skidding on wet and icy surfaces. Repairs to stitching and scratch and scuff marks are also on the menu.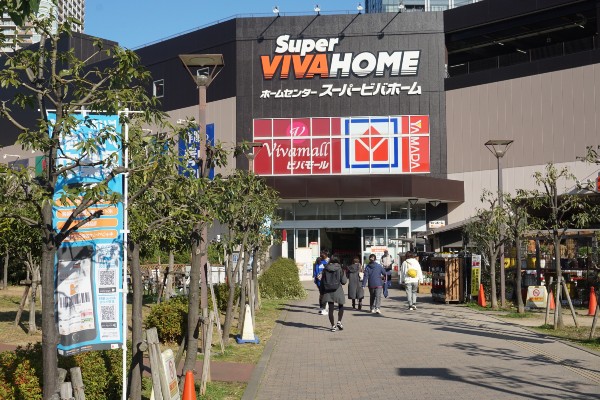 The shop manager, Mr. Hisaya Sugimoto, has been behind the counter of the Toyosu store for just one year now, although he has been in the business for over ten years. He laughed at my suggestion of using super glue to fix a wayward sole, explaining shoe repairs require a special gum that allows the sole to bend with the shoe when a person walks.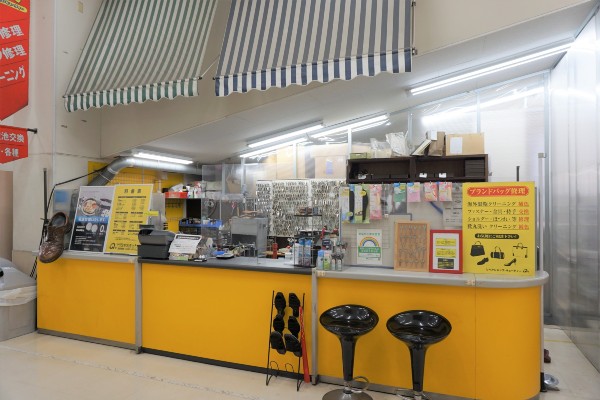 "But", he says, "normally, it doesn't take long to attach a sole to a shoe; a simple repair takes about five minutes. You can wait whilst I do it, or you can go and do some shopping in the home centre, and it will be ready when you return".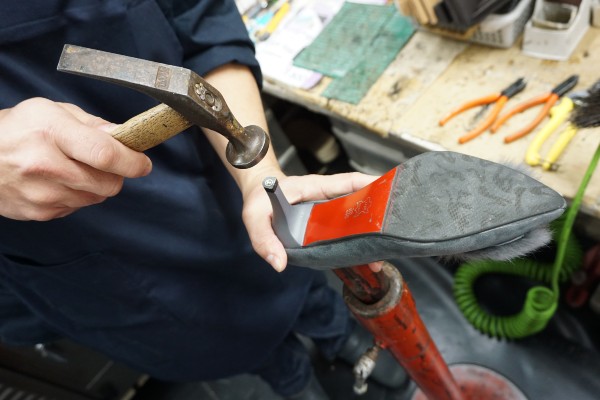 And to support him with his repairs, he has drawers filled with heels and soles ready to be shaped to fit any type of shoe.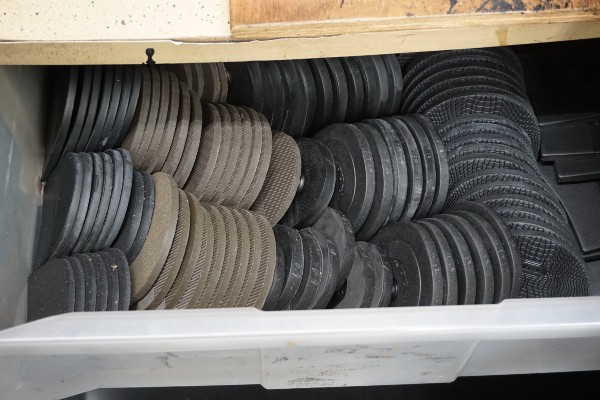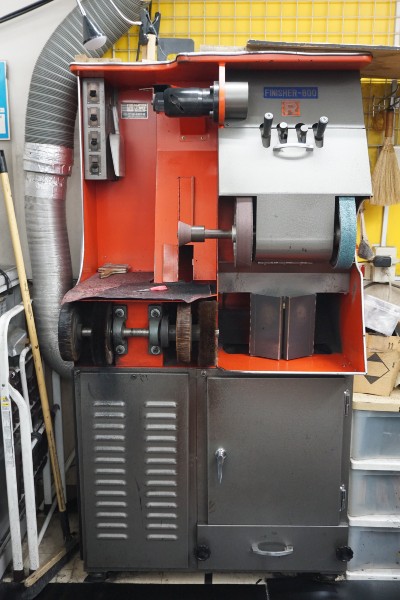 As well as straight forward shoe repairs, Mr. Sugimoto is willing to look at shoes which the wearer might think are past redemption. So, before you throw away those old, cherished sneakers, you might like to bring them along and consult with him, to see if there's life left in them yet.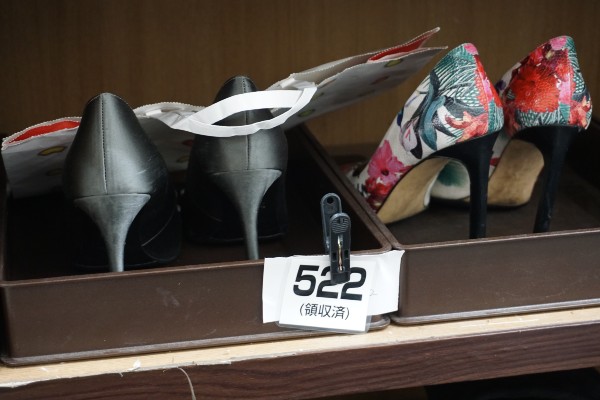 Whilst we were chatting, a couple of customers called in at the counter to see if they could have copy keys made. As well as key catalogues to which he refers, the back wall of the shop is covered with a vast array of blank keys to choose from.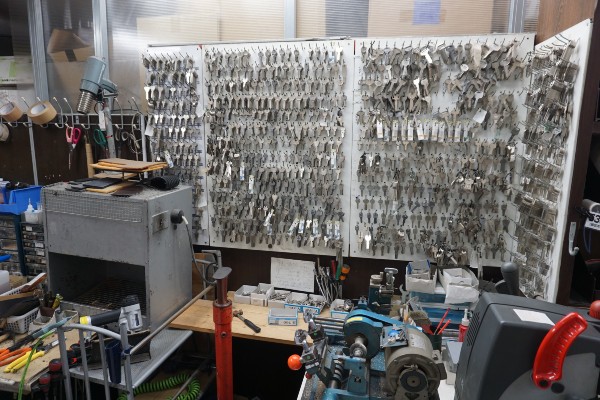 Mr. Sugimoto relies on two types of key-cutting machines to produce copies: for keys with simple outlines he uses a manual grinder to cut and sand the copy key in all of 3 minutes, with prices starting at 660 yen, including tax.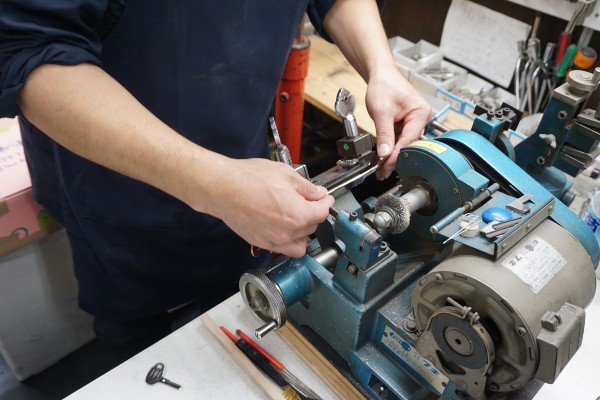 For the more complex key with "dimples" on its flat surfaces, he switches to a more advanced machine to carefully reproduce the contours. This precision work can take about 30 minutes. Although he cannot reproduce all keys, it is worth coming along and seeing if he can help, as he can handle some specialty keys which other shops cannot.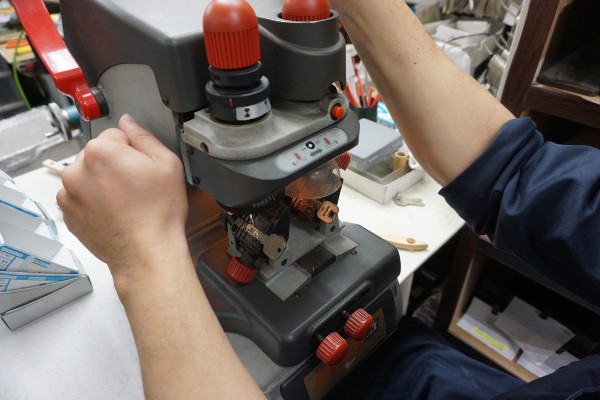 And Repair Shop Qty doesn't just confine itself to shoes and keys; it also has a huge stock of replacement batteries to suit most types of watches. It doesn't take Mr. Sugimoto long to whip off the back of a watch, confirm the type of battery required, replace it, re-attach the case back, check the time is correct, and polish the watch's glass face before handing it back to its owner.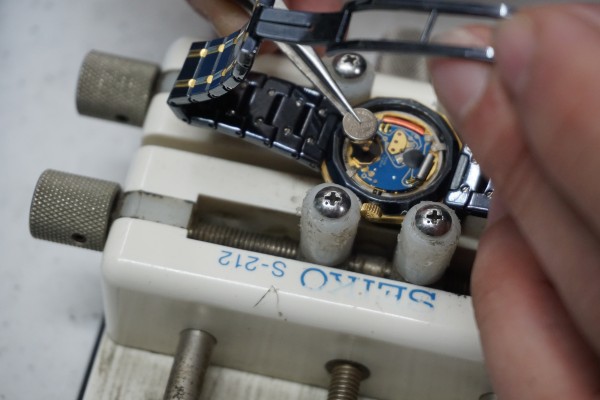 It sounds simple, but Mr. Sugimoto, being a professional, takes great care to avoid damaging the watch's innards, as well as not marking the watch face and the case back. The shop can handle most brands of watch, apart from some of the high-end models which require special tools to open up the case back. Battery replacement starts from 1,100 yen, including tax. Repair Shop Qty also deals with adjustments to leather and metal watch straps.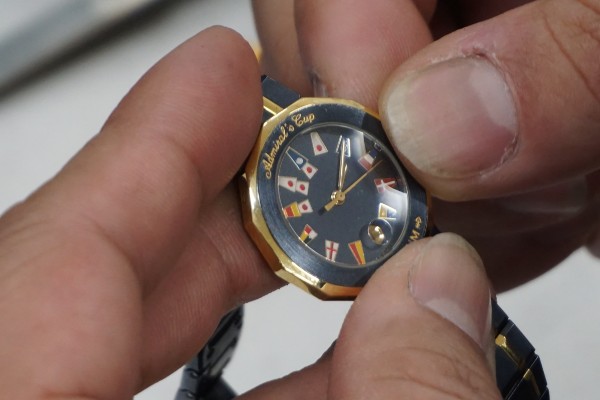 And don't forget umbrellas. When a rib or stretcher on your favourite umbrella gets bent or becomes loose, why not drop in and have a word with Mr. Sugimoto and his colleagues to see if they can repair it. Prices start at 550 yen, including tax, and the shop also carries out repairs to loose stitching.
Given the size of the space behind the counter, some work, such as specialized shoe washing and cleaning, handbag cleaning and stitching, fastener and inner pocket repairs, has to be sent out to the business's Toyocho store. If you ask him, he will obtain a price quotation for you.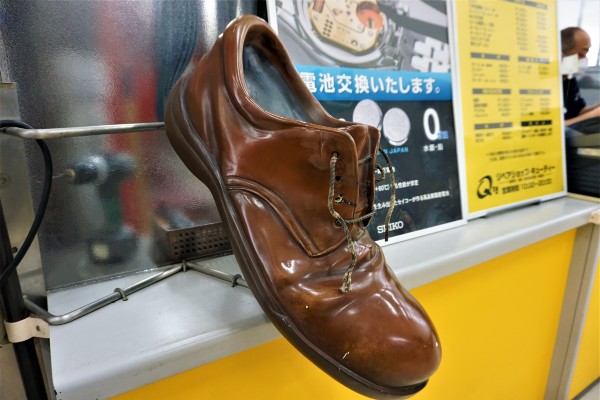 Repair Shop Qty's customer base is varied: according to Mr. Sugimoto those wanting shoes and bags repaired tend to be female customers, whilst families and workers call in wanting keys cut, and just about everybody wants their watch batteries replacing.
Mr. Sugimoto obviously takes pride in what he does and in delivering "sokujitsu" or "same day service". After talking with him, I suspect that the "Qty" in the shop's name stands for Quality Service.
Story and photographs by Jeremy Hutchinson