Skillful Shopping at Apio Recycle Shop
Published: January 29, 2018
The recycled goods shop Apio, located on Suehiro Shopping Street in Higashisuna, Koto-ku, has been open for business for some 40 years now. What are known as thrift stores or secondhand shops in other countries are called 'recycle shops' in Japan. The pink facade and sunflower decorations are impossible to miss. Mr. Tatsuo Mamiya and his charming daughter, Saki, manage the shop. On a recent afternoon, they spared some time to discuss their business.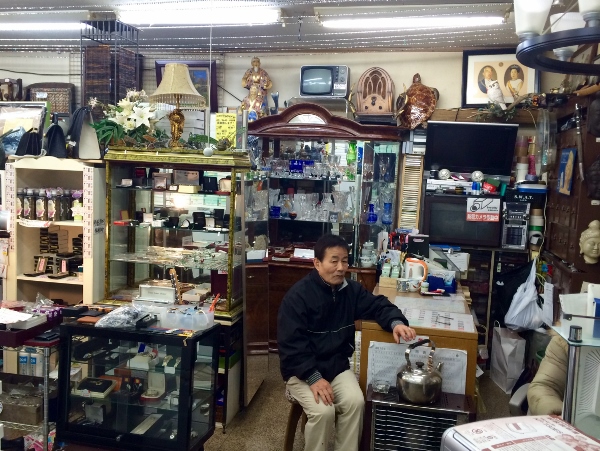 "Originally the shop was a bookstore," says Mr. Mamiya, "But some 15 years ago we realized the future was looking bleak for that business and became a recycled goods store. My brother and his wife have a shop in a large housing complex near Toyocho Station, a general goods store on Sunamachi Ginza and a keysmith business in a Kiba supermarket.
We're a local family, although we believe we're related to the famous Hokkaido-born explorer, Rinzo Mamiya."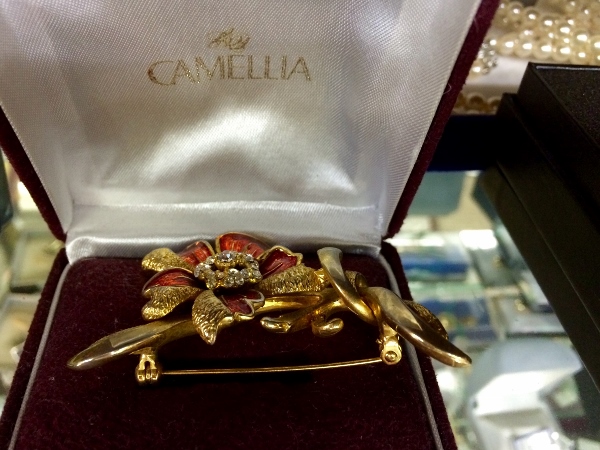 "It's a fun business," adds Saki, "Far more interesting and much busier than the bookstore used to be. We never know what a customer is going to bring in or what we'll discover at the auctions. We regularly attend auctions, mainly in Yotsukaido in Chiba, where we bid against other recycle shops to get the best stuff. It's very competitive and really exciting."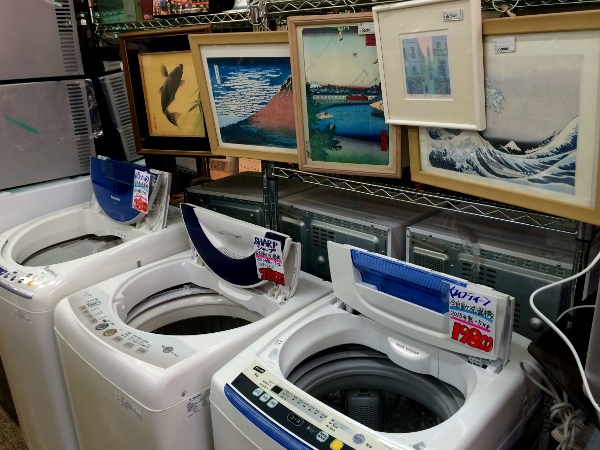 "We buy and sell pretty much anything. Our business is split into two parts: shop sales and Internet sales," says Mr. Mamiya. "In the shop we sell what the customers bring in, while Saki deals with the Internet sales of niche items. Household electrical appliances are the top sellers in the shop."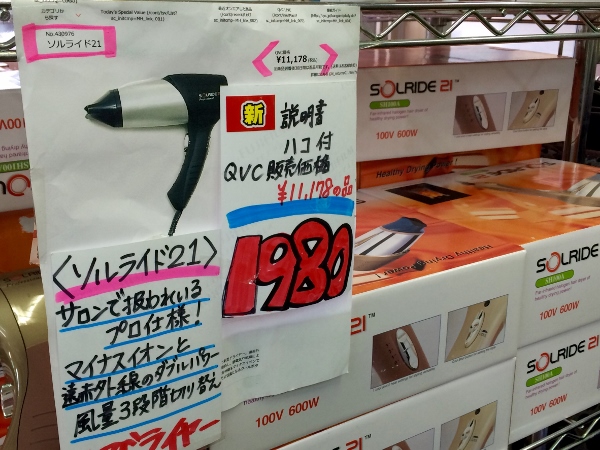 Many of the customers at Apio are senior people living in the general neighborhood. With no major electrical goods stores close at hand, it's convenient for them to be able to drop in and pick up a TV, rice cooker, vacuum cleaner, hair dryer or suchlike. "We often have the most recent models and can sell them at large discounts as they are secondhand," adds Mr. Mamiya.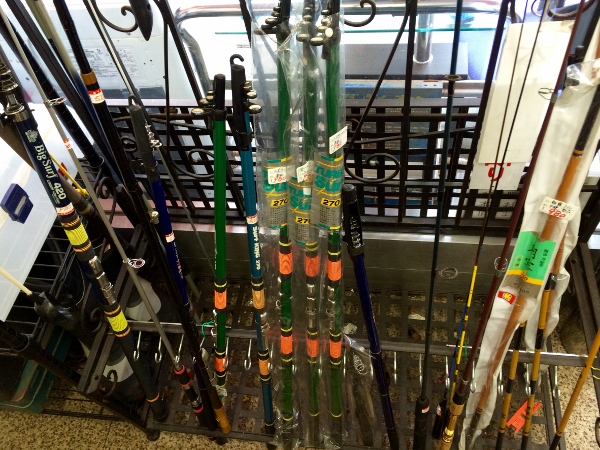 With the Arakawa River just a stone's throw away, it is no surprise to see a lot of fishing tackle in the shop. Rods, reels, nets and gaffes fill one corner of the shop.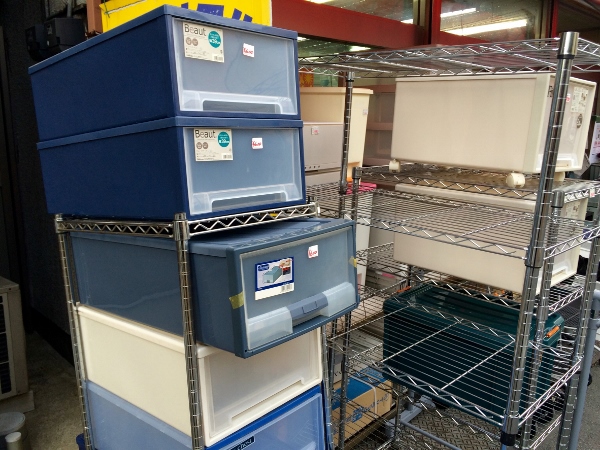 While the ever-popular storage boxes and shelving devices are on display outside.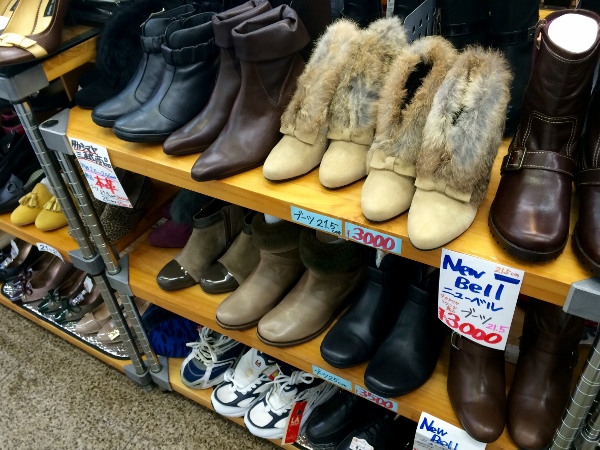 Not everything in the shop is second hand. "We purchase a lot of stuff from major department stores; dead stock and items that were never put on sale. All these shoes, for example, have never been worn and come in the original boxes. Again, we're able to offer them at substantial discounts."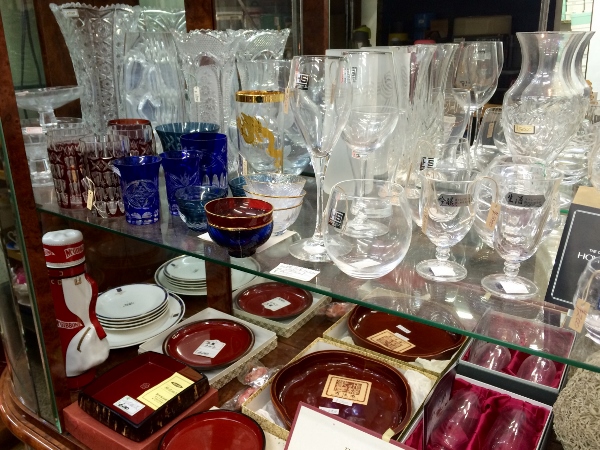 Along with electrical appliances, tableware and drink ware are another top seller. Sharp-eyed shoppers can find bargains on Edo Kiriko cut glass, lacquer ware, drinking glasses and cut glass vases.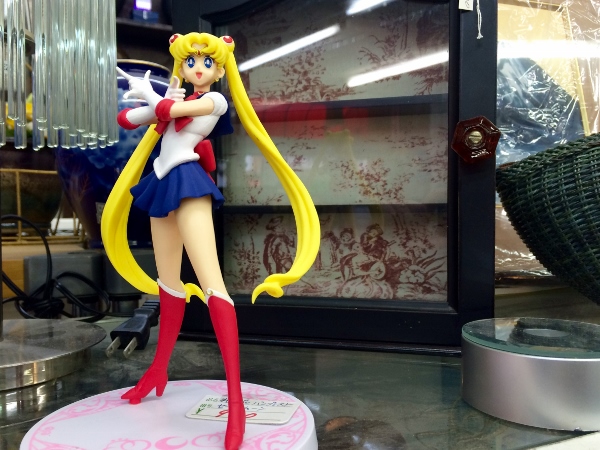 What items are popular online? "The biggest sellers are Showa Period toys," says Saki. "In particular, the 'buriki' (tin) toys from the 1950s and 1960s sell very quickly, depending on condition. Luxury goods from global brands are also in great demand, especially ladies' bags."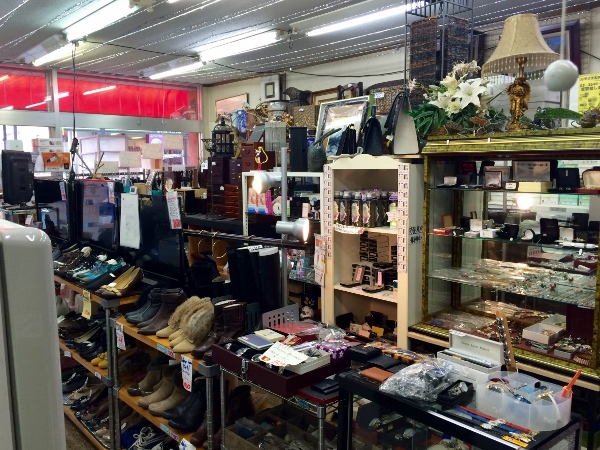 You name it, Apio probably sells it; makeup, accessories such as brooches and bracelets, clocks and watches, wallets and purses, prints and photographs, harmonicas and humidifiers. Not to mention bric-à-brac.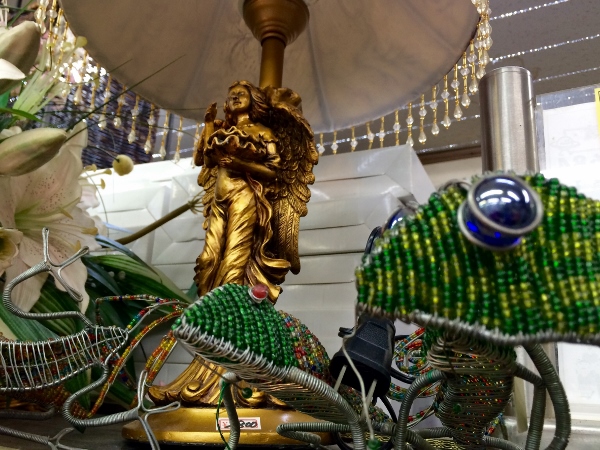 No self-respecting general goods shop can be without a wide variety of novelty ornaments, character goods and knick-knacks. If you're in the market for a baroque lamp stand, artificial lilies or a wire and bead lizard, then Apio is the place for you!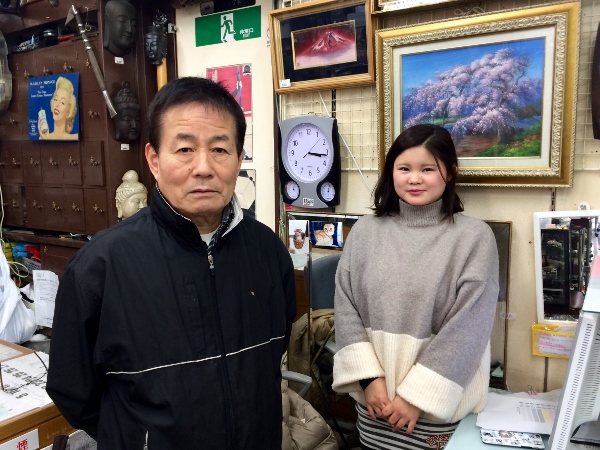 Next time you're in the area, why not just drop in? Mr. Mamiya and Saki are always ready to help. You never know what you'll find at Apio!
Story and Photos by Stephen Spencer