Hair Colour Specialists and Headspa
Published: September 20, 2022
some some some3 is a specialist hair colouring salon that offers a wide range of services: cuts, hair treatments, head spa, and nail manicuring, all in the same place. Originally opened in Nishi-ojima in 2016, some some some3 relocated to Kameido in 2020 and has gone from strength to strength since then. I recently dropped in for an early morning chat with owner Mr. Suzuki.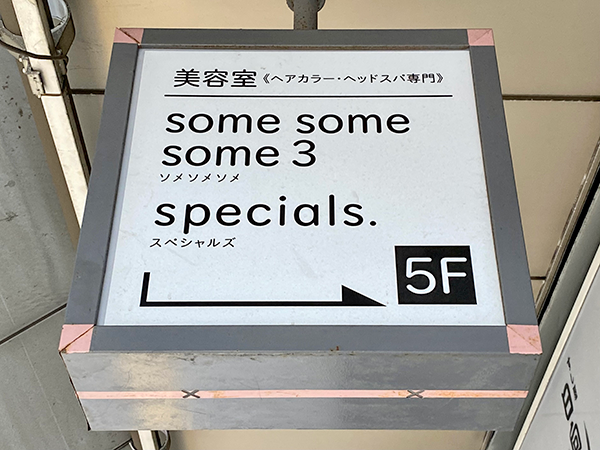 The salon is located just two minutes' walk north of Kameido station on the right side of Meiji Street. Take the north exit, walk up Meiji Street and you'll see this sign suspended from the arcade roof.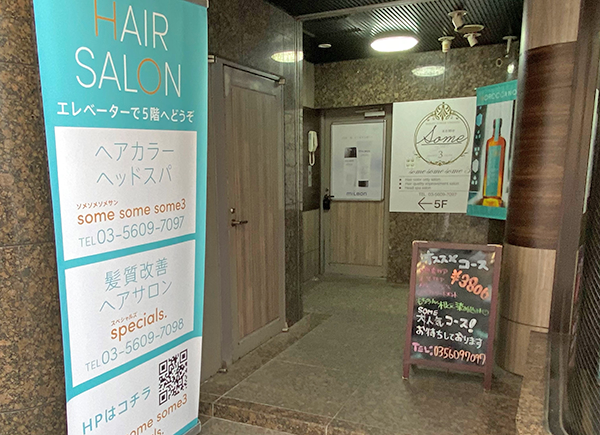 Take a right turn and the building entrance is on the left, with the elevator hall set at the back. You can't miss it!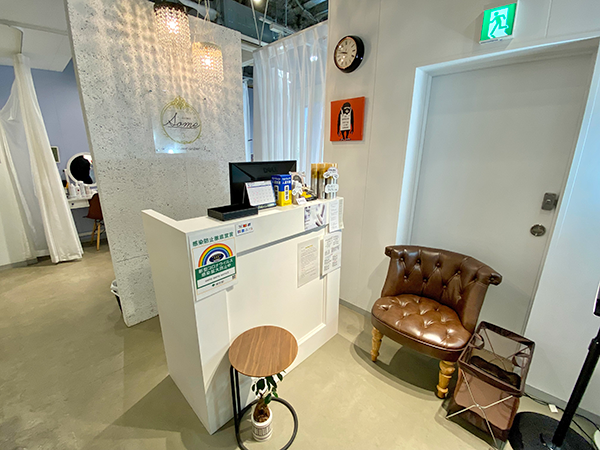 The elevator opens directly into the reception area, where Mr. Suzuki was waiting. The first thing I had to ask the youthful and easy-going owner was how the name is pronounced. "The Japanese for dyeing or colouring is someru, so it's pronounced somé somé somé," he explained, "and the 3 at the end is pronounced san, so it's somé somé somé san. The three has no meaning, I just like the way it sounds."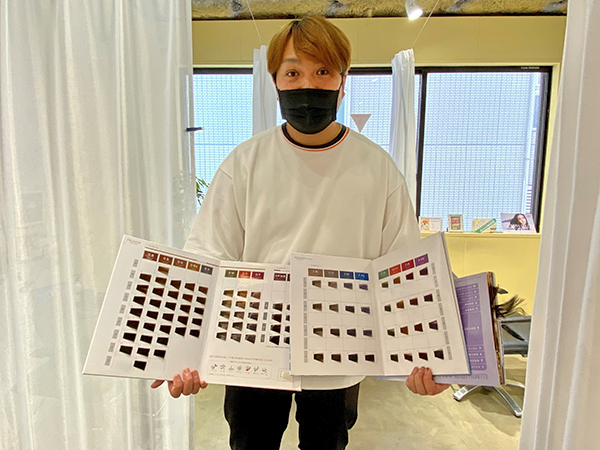 Saitama-born Mr. Suzuki is a colouring specialist, a colourist. "I became interested in colouring at hairdressing school, in the way that hair colour, skin colour, and eye colour can work in harmony to create completely different impressions of a person. After learning the trade I opened the salon in Nishi-ojima with my wife, also a colourist. Thanks to the support of our customers we prospered to the extent that the shop became too small, and we moved here to Kameido in 2020."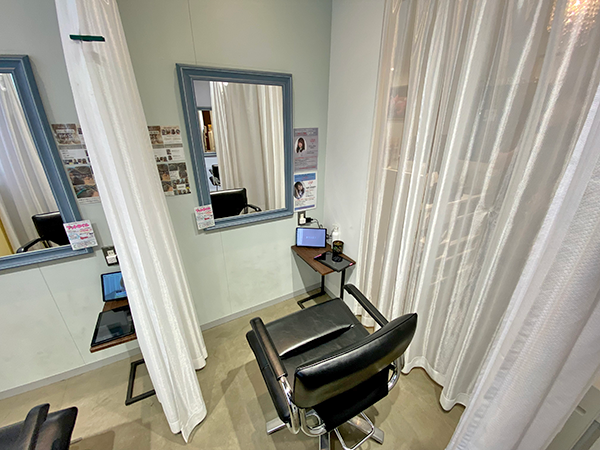 As Mr. Suzuki explained, some some some3 is really two businesses in one: a colouring side and Specials, the hair improvement treatment side. The surprisingly large shop is divided into different areas with customers moving around depending on their individual courses. This is the colouring corner where customers can enjoy watching streaming videos as their hair is dyed.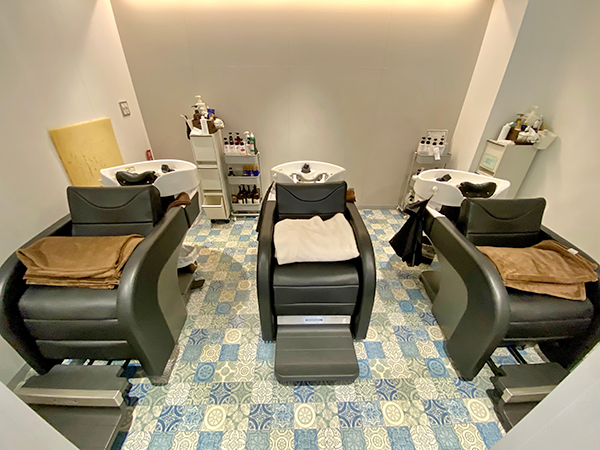 "The vast majority of our customers are ladies in their 30s to 60s, with roots colouring the most in demand. Many ladies come in once a month to have their roots retouched," explained Mr. Suzuki. "Of course, we offer all manner of colouring services, with in-depth counselling the first step. Many customers need their hair repaired before it can actually be coloured, so in that case we recommend the hair improvement treatment."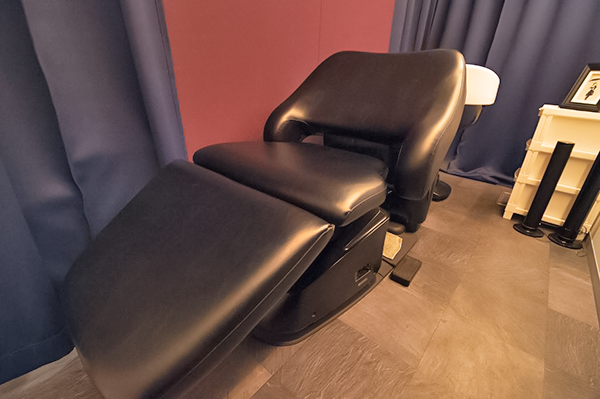 Surprisingly, the head spa service is popular with male customers. "I'd estimate around 10% of our clients are men, with many enjoying the head spa. First we start with a 24-point checklist and examine the scalp under the microscope," he explained. Then the scalp is cleaned with a special gel, firmly massaged to remove dirt and oil before being shampooed. After shampooing a special oil is applied and the scalp massaged once more to promote blood flow. Finally a hair mask is applied. "Hair masks are the most powerful and deepest acting of all treatments and conditioners," he explained. Head spa courses like this cost around 6,000 yen and take 30 to 40 minutes to complete. The chair reclines fully and the treatment is so comfortable it tends to make customers become sleepy…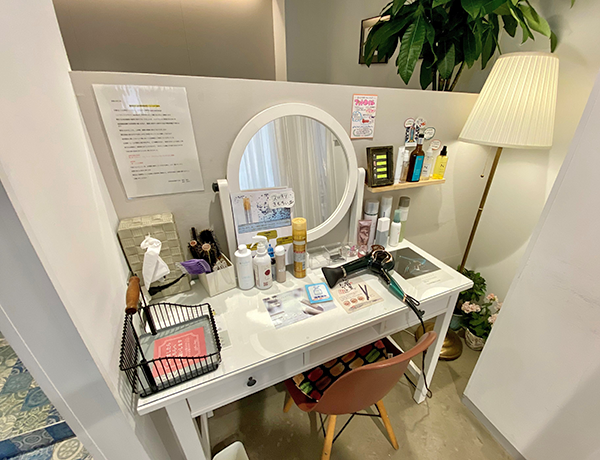 In order to reduce costs Mr. Suzuki hit on a bright idea: have the customers blow and style their own hair. There are styling tables set with hairdryers, brushes, combs and other accoutrements, together with waxes, sprays, oils and unguents. "If customers blow their own hair it saves both time and cost, so we can continue to offer low prices," he explained. Unlike many salons, some some some3 offers no drinks or snacks, again in an attempt to reduce costs.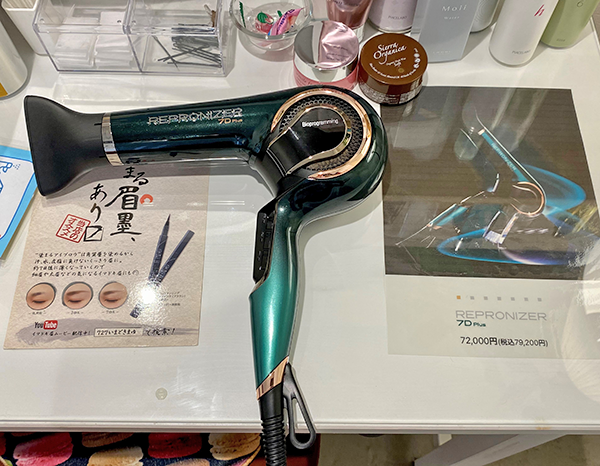 Each table is also equipped with one of these salon-use hair dryers; wielding one is a rare and enjoyable treat, so they say. As it is a roots colouring session with head spa and blow dry can take between one hour 40 minutes to 2 hours!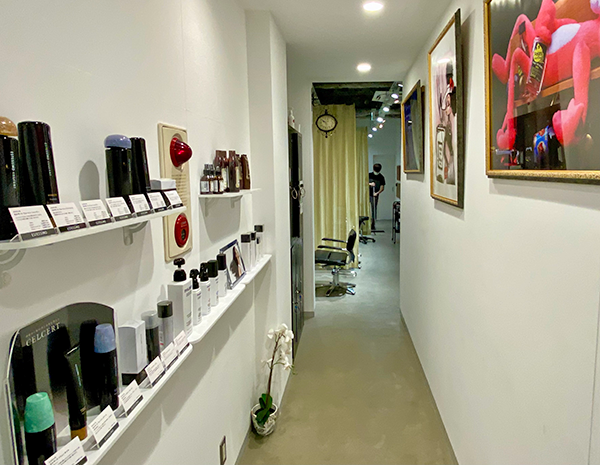 The hair colour menu can be found here, while the Specials cut and hair improvement price list is here.  Mr. Suzuki indicated that prices would be rising in October due to increasing costs, so making a reservation now would be advisable.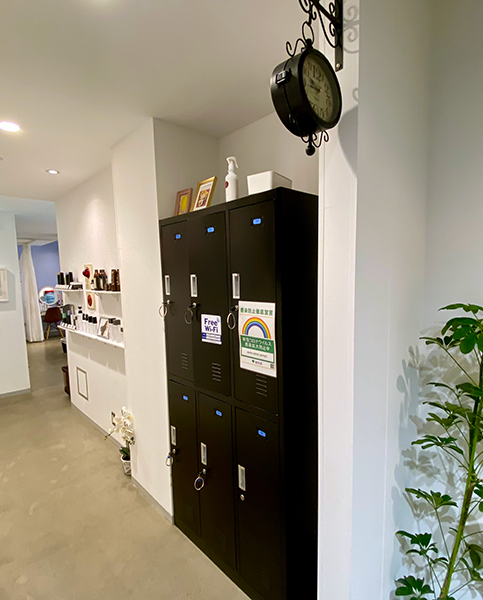 All customers can stow their bags in a locker on arrival and enjoy their treatment with peace of mind.
When pressed, Mr. Suzuki said that the key colour for this autumn would be amber brown.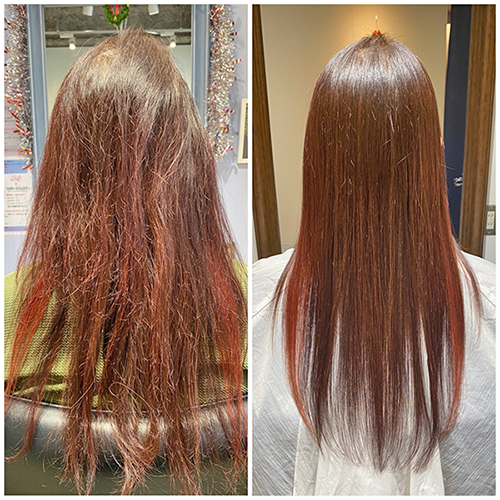 If you're thinking of changing colours, getting a roots retouch or just want to treat yourself to a luxurious head spa without breaking the bank, some some some3 is the place to go.
Story and photos by Stephen Spencer