"Spicafe" A cafe enjoyable for families!
Published: September 7, 2023
※Prices are subject to change from those in effect at the time of the interview. Please contact the store directly for the latest information.
An at home cafe opened in April of 2023!
The exterior features a wood pattern design, with a small window on the right side, allowing for takeout as well. There is also a table and chairs outside. Ideal for enjoying the lively yet serene ambiance of the neighborhood. It's quite rare to find this in Japan, unlike in France where I'm used to eating outside on terraces. Just from the exterior appearance, you can tell that you're going to have a good time!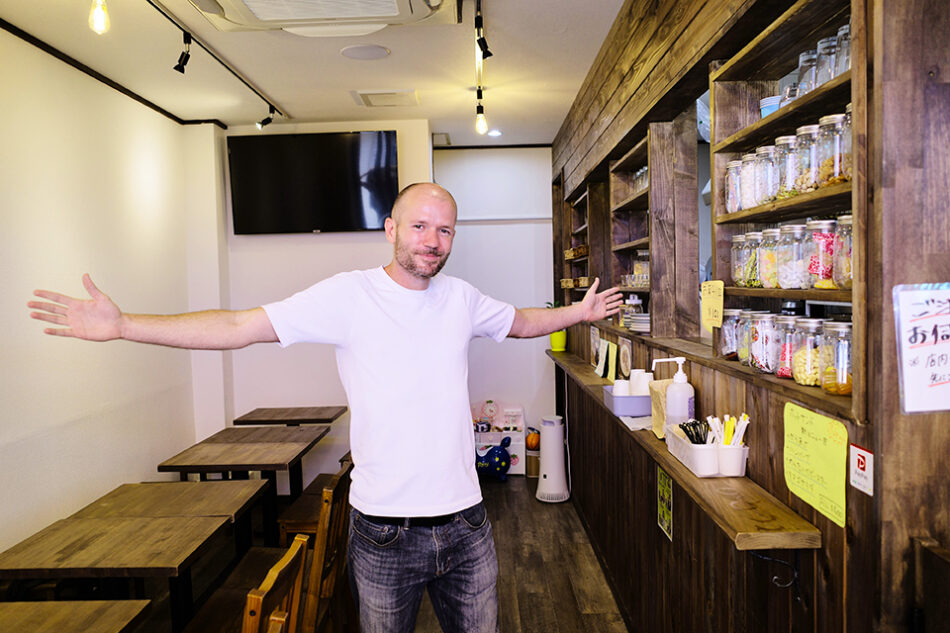 The shelves and tables are handmade by the owner, Mr. Kasagi.
Mr. Kasagi mentioned, "I painted the tables with my children together, so there are uneven spots. I hope people can feel the warmth, including those uneven spots as well." Since the shop's opening is very recent, the decoration wasn't complete yet, but I trust Mr. Kasagi to make the place even warmer than it already is.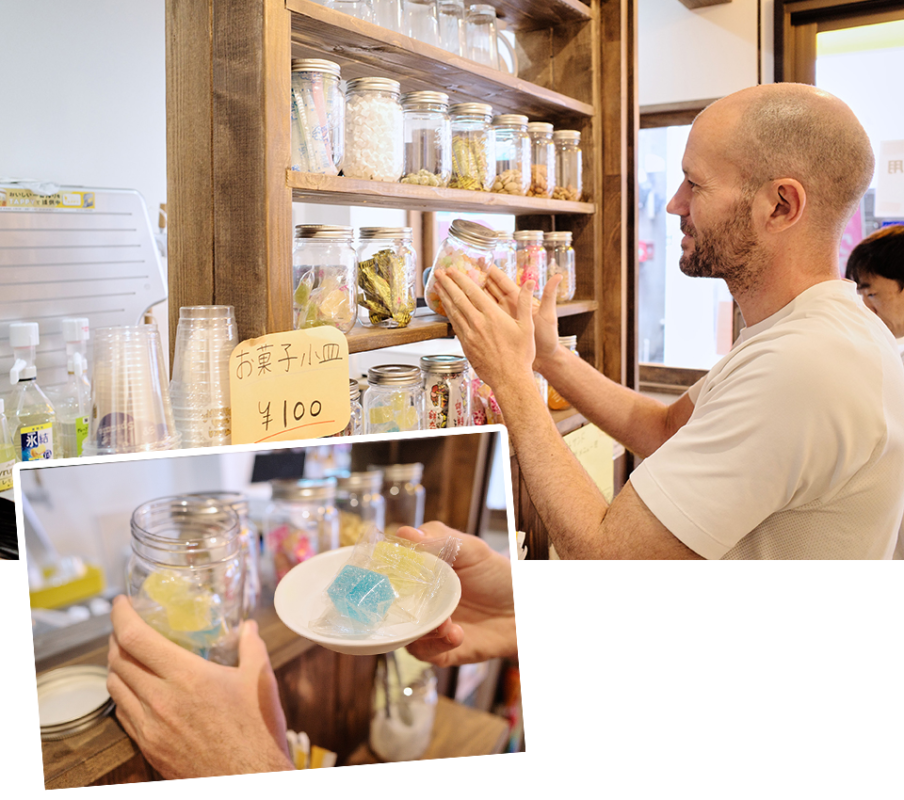 △The all-you-can-top sweets are a big hit among kids
The experience of putting as many sweets as you can in the small plate (100 yen) is a fun activity for kids to adults. I believe I've never seen this concept before, neither in France nor in Japan. Just for that reason, I think I'm going to bring my family here!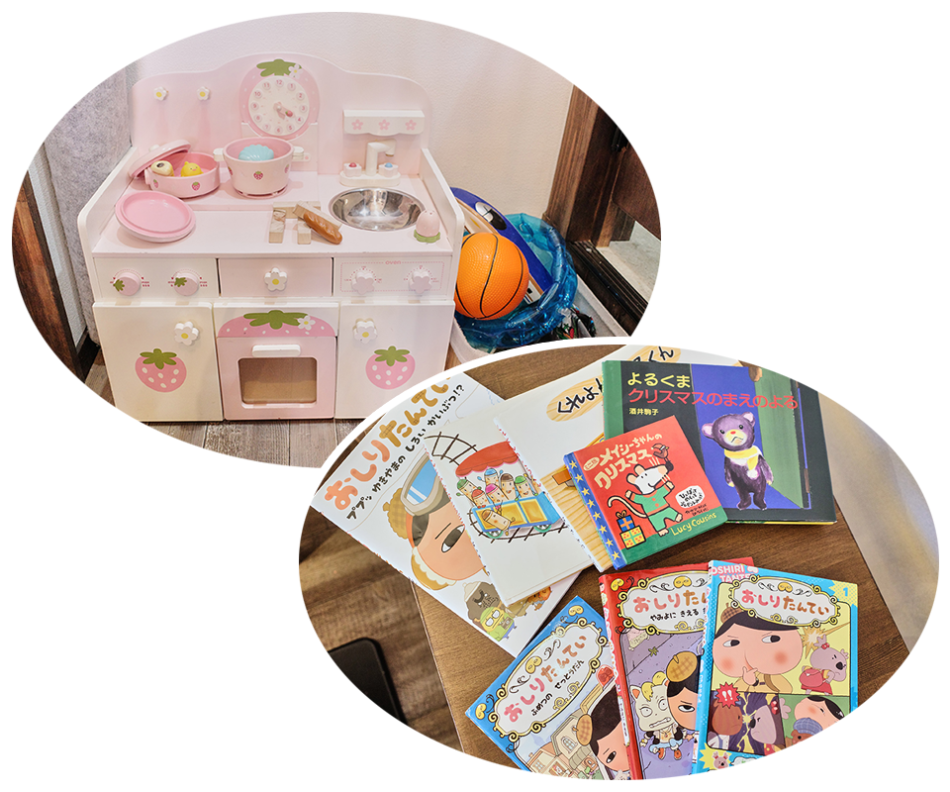 There is a kids' space inside the cafe.
There are plenty of play kitchen sets, picture books, toys, and more, allowing children to enjoy their time in the cafe as well.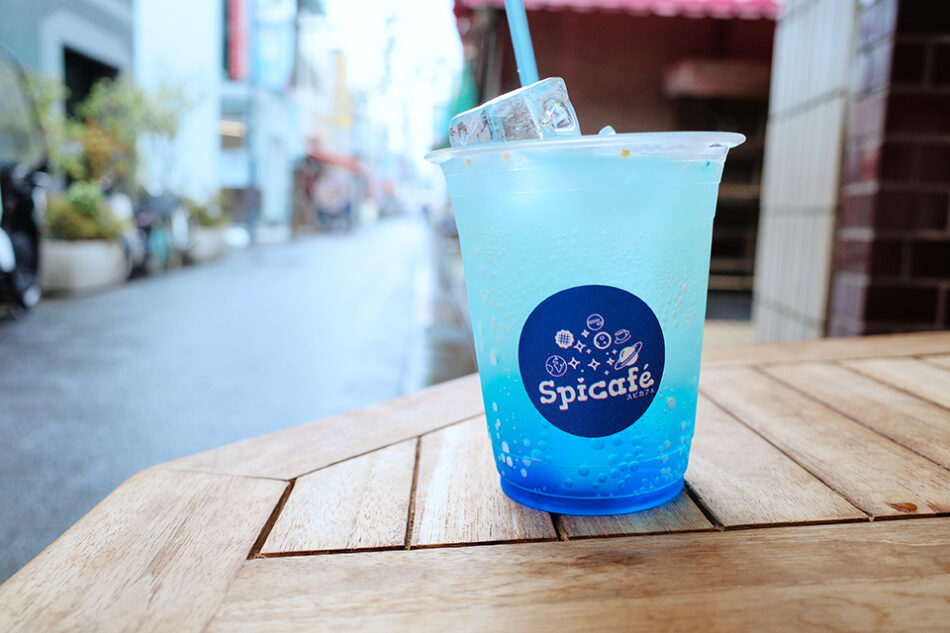 △Spica soda 550 yen
The signature menu at Spicafe!
You can enjoy the crunchy texture of star-shaped nata de coco inside the soda.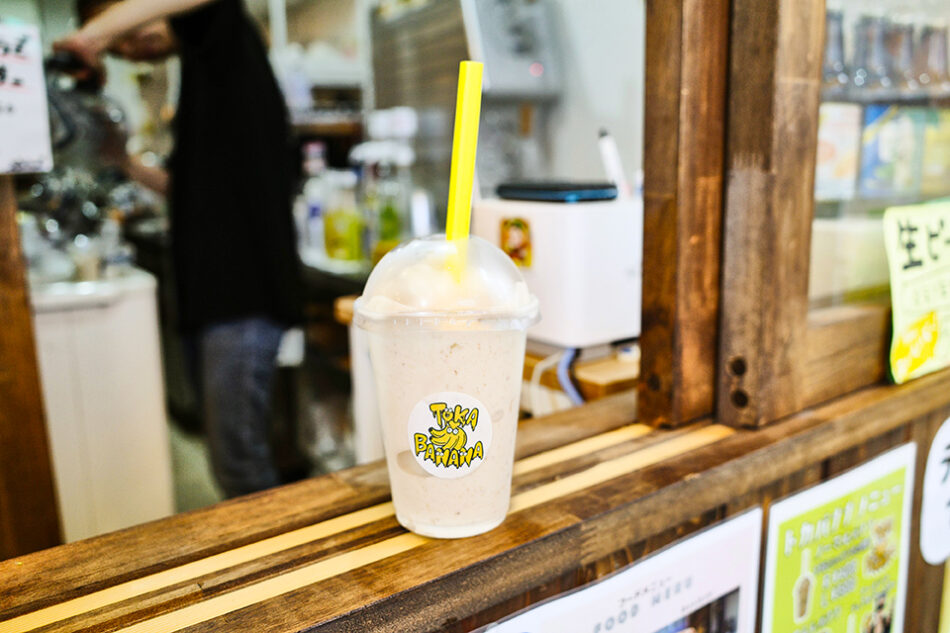 △Toka banana (Normal banana) 440 yen
Rich flavor of ripe Ecuadorian banana and milk. There is no use of sugar but it is kids favorite! I found it truly delicious, and I usually don't like milk. This could easily become my favorite drink.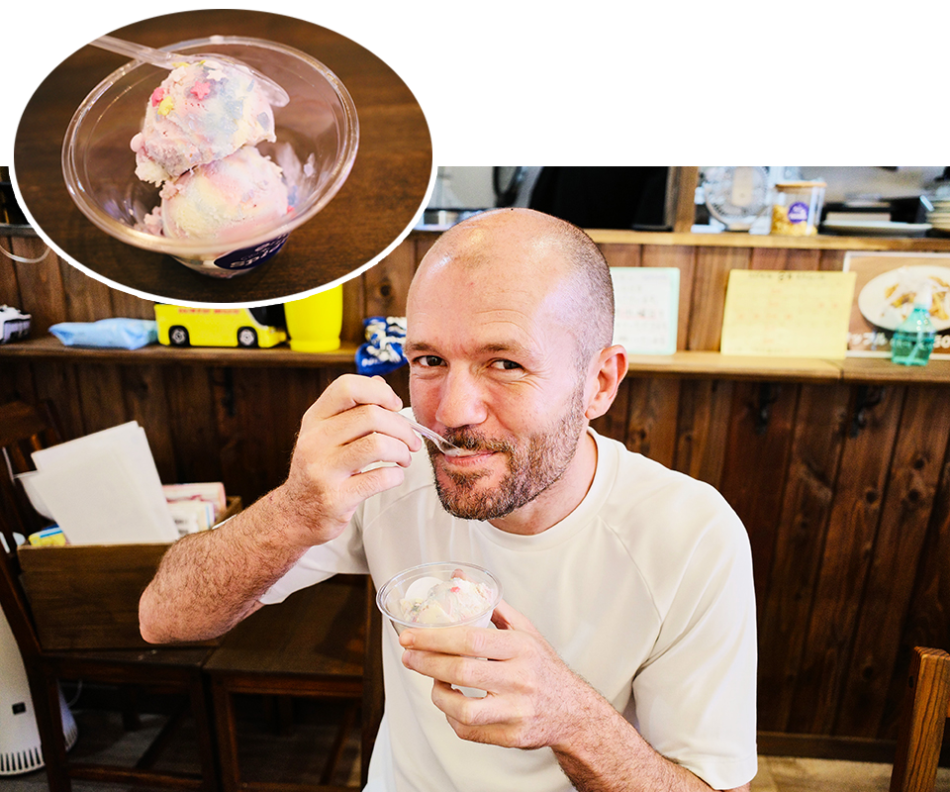 △Spica ice-cream 390 yen
Not too sweet, contrary to its looks, and it is mixed with popping candy. It reminded me of my childhood in France. I used to eat those same candies that crackle in the mouth. This ice cream will make you nostalgic.

△Grilled sandwich a la carte 250 yen, meal 600 yen
The sandwich filled generously provides a satisfying eating experience. It's not the type of sandwich you find everywhere in Japan; it's much better. The flavor is more refined. Mr. Kasagi and his wife put a lot of thought into creating the menu, and it's safe to say they left nothing to chance.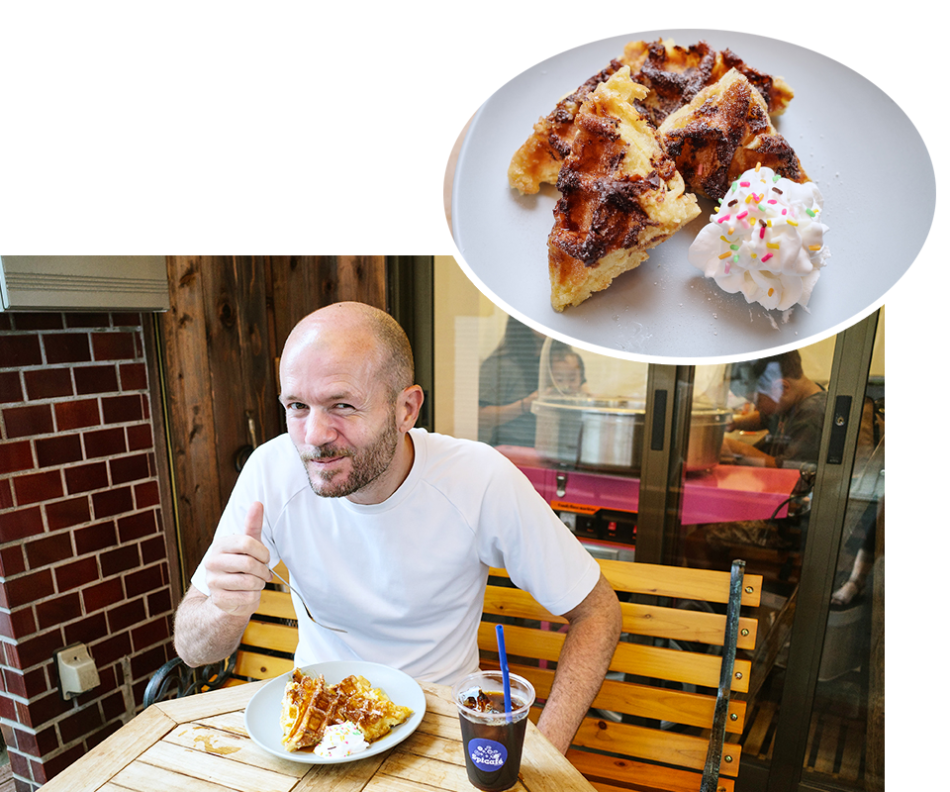 △Waffle 500 yen
You can enjoy the waffle that is crunchy on the outside, and fluffy on the inside. There is a choice of caramel, chocolate and strawberry sauce you can choose from. I recommend the chocolate one, a delight! Once again, not too sweet and incredibly tasty. It's incredible how everything is delicious for such low prices.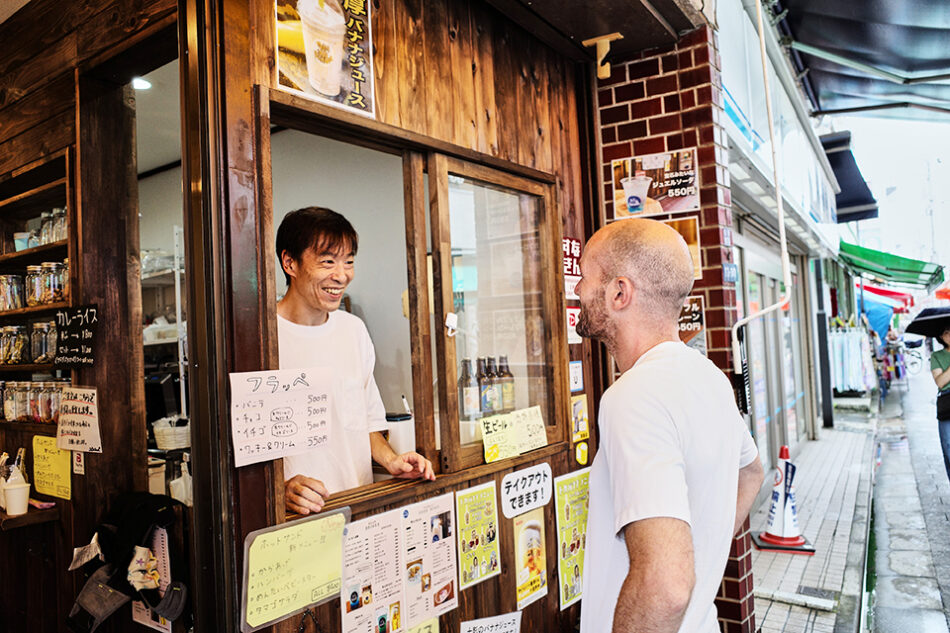 In the neighborhood, there are Yakitori and Oden shops making it an ideal place to enjoy eating and drinking in Sunamachi Ginza shopping street.
If you feel hungry or want to take a break in Sunamachi Ginza shopping street, why not stop by for a short tea break? Mr. Kasagi will make you feel right at home, at least that's what I felt. I really enjoyed the family atmosphere of this shop. Thanks to the Kasagi family.
≪English Article Journalist Profile≫
・Name: Renaud Kittler
・Age: 36 years old
・Nationality: France
・Hobby: Boxing, Hiking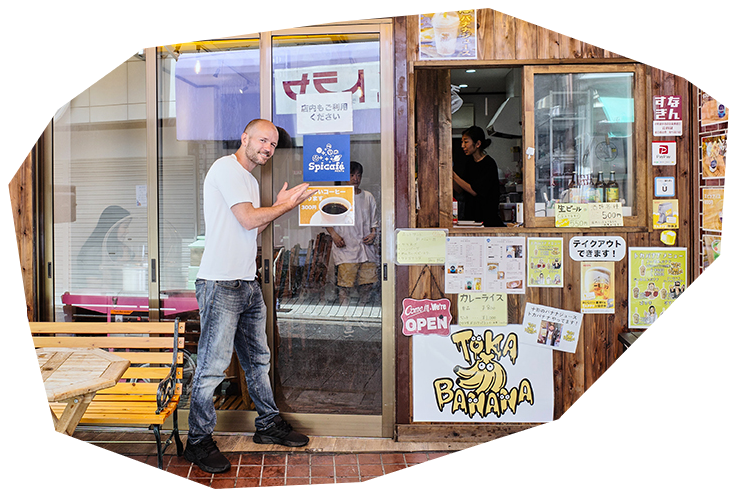 ---
※Information provided as of July 2023. Prices displayed include tax. Please note that fees and business hours are subject to change. For the latest information, please contact the studio directly.