Steamed Eggs & Home Cooked Favourites
Published: February 27, 2023
Matsubaya is a long-established, side dish shop that's been serving home cooked favourites for over 60 years now. On a recent early spring afternoon, I dropped in for a chat with third-generation proprietor Mr. Takayuki Ishizuka.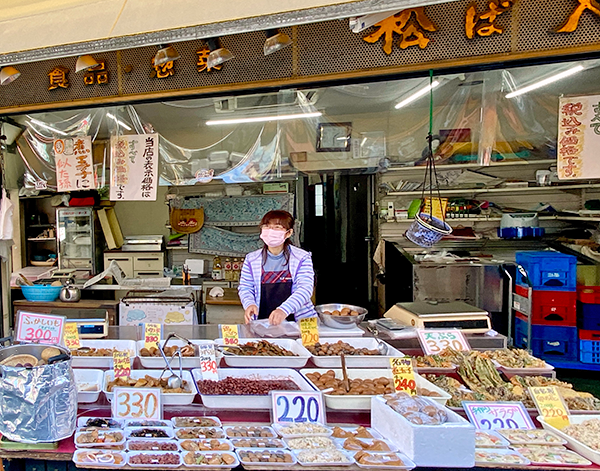 Matsubaya is located on the venerable Sunamachi Ginza shopping street, just a two-minute walk from the Meiji Street end.
As Mr. Ishizuka explained, "My grandfather opened the shop here in 1962, at first selling dried food such as beans. He added the popular side dishes that we still sell today, made to exactly the same recipes. Many of our customers are older folk who appreciate the traditional flavour of the pickles and other items."
I AM THE EGG MAN
Matsubaya is renowned for its steamed eggs (which aren't steamed at all), of which it sells an astonishing amount. On weekdays Mr. Ishizuka prepares some 400, while at weekends he sells an incredible 1,000 a day!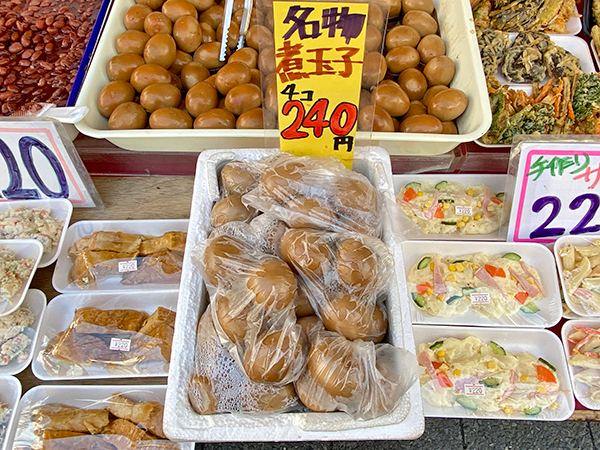 The eggs are boiled in the evenings and then shelled by Mr. Ishizuka, whose dexterity and speed has often been featured in Japanese media. In fact, he's known as "the master of egg-shelling," a rather splendid nickname. The eggs are refrigerated overnight then simmered for 2 hours the next morning in a soy sauce-based broth created by his grandfather and unchanged since the 60s. 240 yen for 4 and they're great!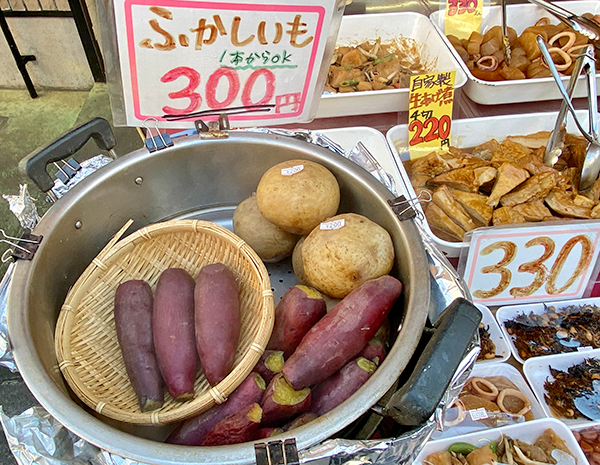 Beyond eggs Matsubaya sells a vast array of tasty items, such as the winter favourite steamed sweet potatoes (300 yen apiece). Regular spuds are available at 200 each as well.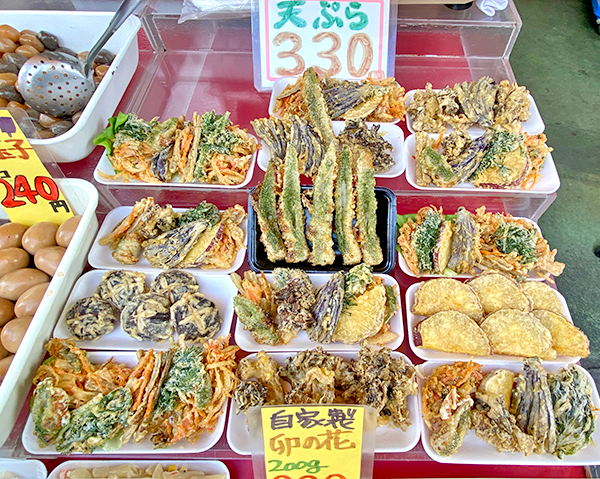 Fresh vegetables become light and crispy tempura every morning at just 330 yen for a tray. Which one would you like?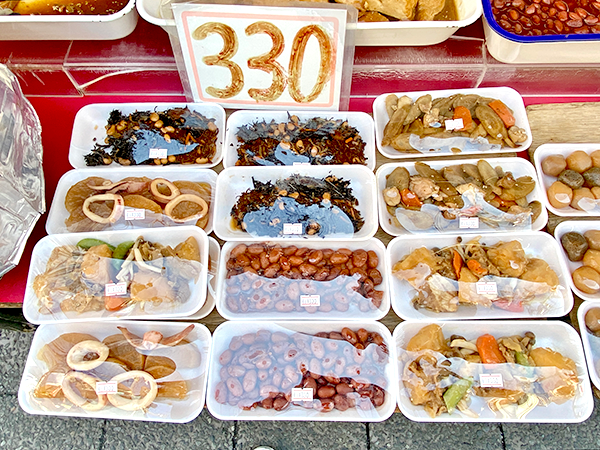 Clockwise from top right are carrot and burdock root (kimpira gobo), meat and potatoes (niku jaga), sweet pinto beans (uzura mame), squid and daikon radish (ika daikon) and hijiki seaweed salad. All healthy side dishes with a traditional, homemade flavour redolent of yesteryear.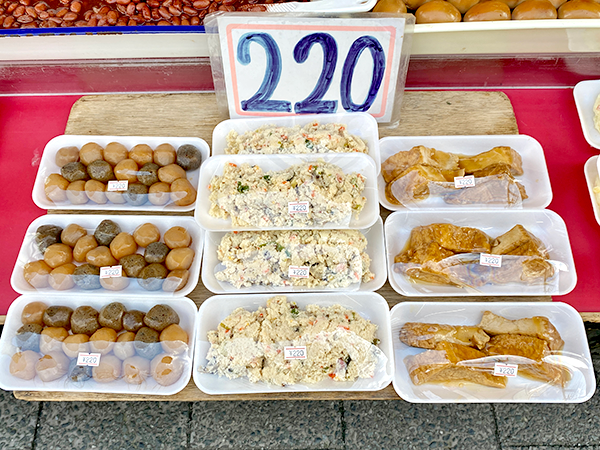 Konnyaku balls, soy pulp salad (unohana/okara) and deep fried tofu are all vegan friendly and great value at just 220 yen for a tray.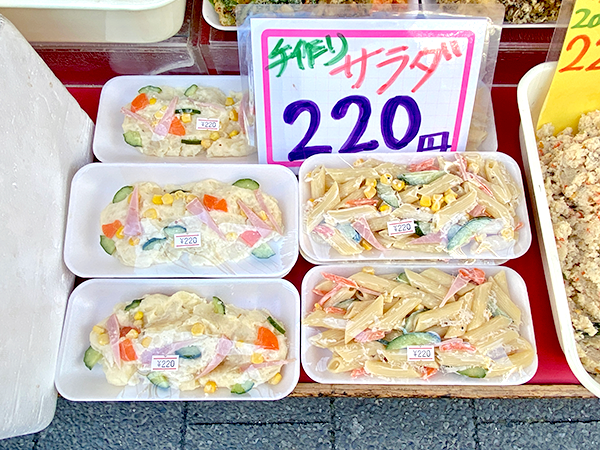 Potato and macaroni salads, a kind and gentle flavour.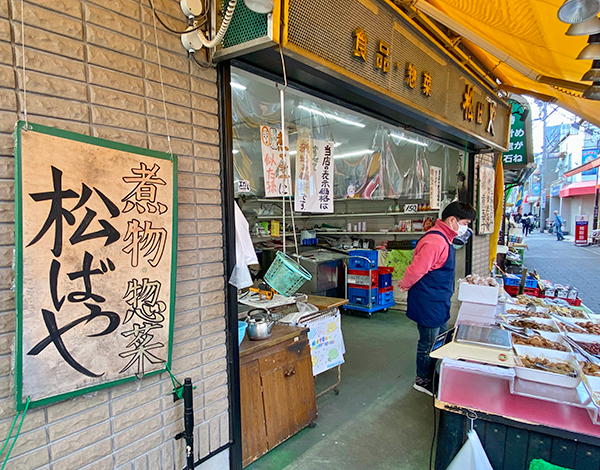 Showa Retro may be popular right now, but Matsubaya is the real thing. If you've a hankering for healthy, fresh, handmade side dishes that haven't changed since the 1960s then head down to Sunamachi Ginza and Matsubaya.
by Stephen Spencer