Learning to Play, the Stella Way
Published: March 12, 2019
For casual pianists and serious enthusiasts alike!
The piano is undoubtedly one of the most popular musical instruments around the world. Growing up, I had one, and so did most of my friends. A lot of us took lessons, went to recitals, or played at parties. Then, eventually, as we grew older…we stopped.
For most of us, it was the time constraint—the hours and hours of practice—coupled with the emotional burden—being hounded by a strict teacher or parent to play perfectly, and to practice more, more, more. It was hard to navigate how to fit playing an instrument into our lives when the instrument felt like a chore!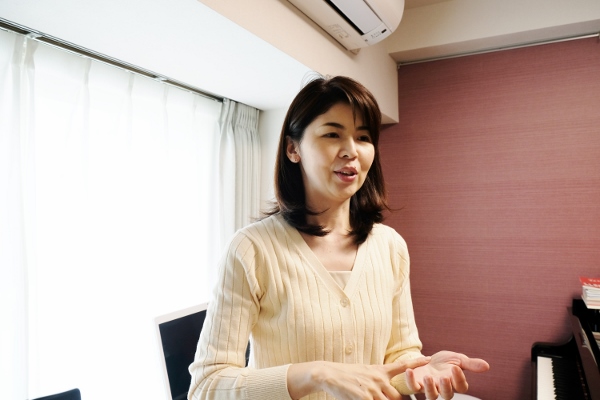 "I think a lot of people, kids, especially, have been coerced into learning the piano before. What a shame! I don't believe in scaring students into practicing. I want them to keep playing they genuinely enjoy the instrument!" said Ms. Naoko Mitsuboshi, of Stella Piano Classroom, when I told her about my experience.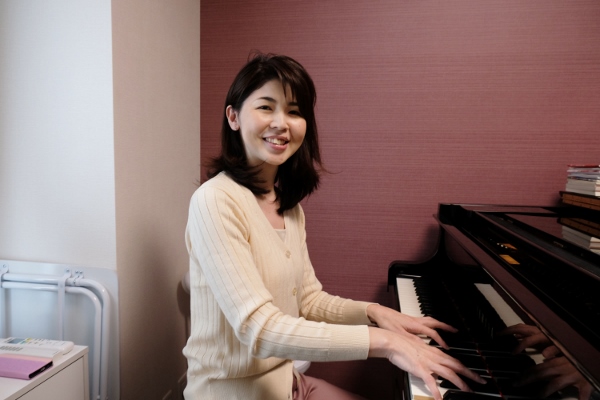 "I believe the piano can be an instrument that's fun for everyone, of all levels. I want everyone to feel happy when they play."
That's why she named the classroom "Stella"—Italian for "star"—hoping that every student would feel like they could shine in her presence.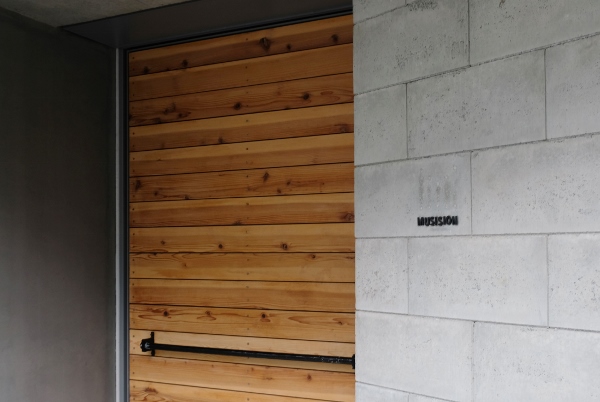 Her classroom is located in an apartment building built specifically to house musicians. Every room is soundproof, and the sleek exterior has an air of chicness.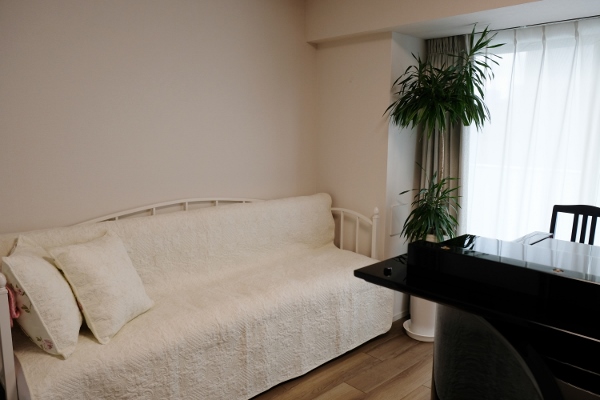 The classroom itself is a clean, cosy space, and the lessons are all one-on-one.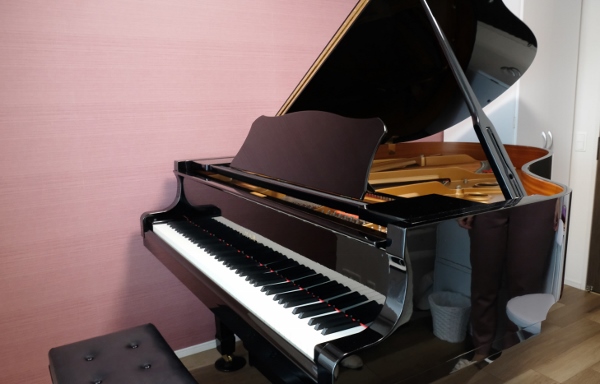 A grand piano takes up the majority of the room. It's very impressive to see up close!
The lessons are 40 minutes each, which includes roughly 30 minutes of play and instructions, and 10 minutes of chatting and relaxing.
"One thing I always try to do is get to know my students as individuals," Ms. Mitsuboshi said. "I don't want the lesson to feel rushed or stressful; I want time to talk and hear about their day or what they think of the piece they're working on."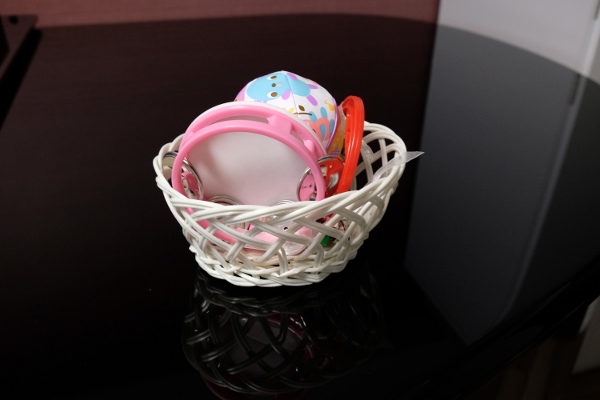 Ms. Mitsuboshi herself started the piano at age five. She studied music education in university, worked with various music companies, and have also been teaching for a while now at a large piano studio in another part of Tokyo, so she's experienced plenty of what works and what doesn't when it comes to bringing music into people's lives, from small children to adults.
"While staring young is great, small children don't necessarily have the muscles to really play the piano." For young students, Ms. Mitsuboshi incorporates rhythmic play to get them interested in beat, sound, and musicality. "Watching young children slowly learn to do things they couldn't before is extremely exciting!"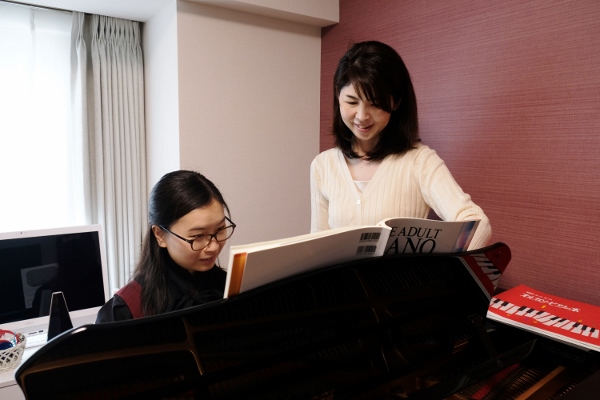 As part of the interview, she let me sit down at the piano and try out a few tunes. Although I was very rusty, she was very encouraging and patient as I figured my way through some simple pieces.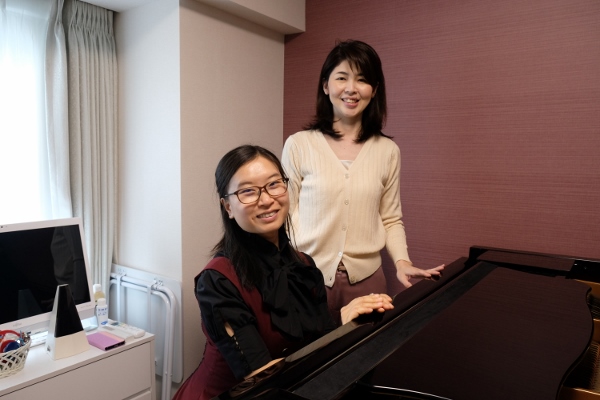 Although I hadn't touched a piano in years, I felt some of those early memories coming back to me as I played, including how much fun it could be! I'd quit the piano when my interests swayed elsewhere, but I think a part to me had always hoped to bring it back into my life.
"I think it's fine to play the piano at the intensity that feels right for you," Ms. Mitsuboshi said. "Whether that means one lesson a week, or once every two weeks, or even just once a month! My flat rate is 8000 yen per month for 3 – 4 lessons (totalling 40 lessons a year), but of course the frequency and cost can be negotiated. And I also think it's important that you choose what you want to work on. I'd be more than willing to teach students who want to bring their own music."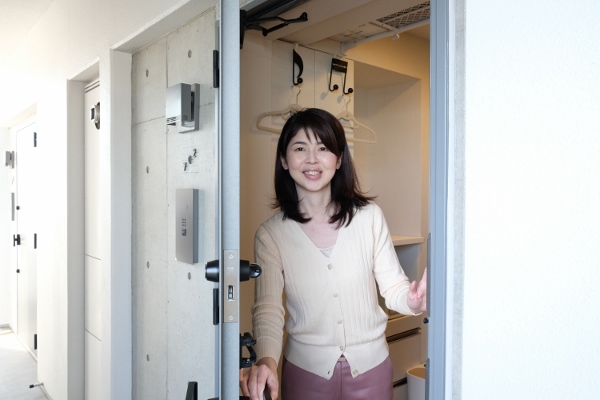 Those interested in picking up the piano as a hobby, re-learning it, or continuing with the instrument while living in Japan might be interested in giving Stella Piano Classroom a try! Plus, you can take one trial lesson for free to see if the atmosphere suits you.
Happy playing!
Story and Photos by Xianru Shen(Koto City Office Coordinator for International Relations)