Stylish Eyewear for Kids and Adults
Published: March 27, 2023
37°by Ishizuka is a great Koto-ku success story. From humble beginnings as a watch shop on Sunamachi Ginza in the late 1960s, the company now has five shops in Koto-ku, as well as the Happy Megane group of stores. On a recent spring afternoon, we dropped into the Ario shopping centre in Kitasuna to meet store manager Mr. Fuminori Miyagawa.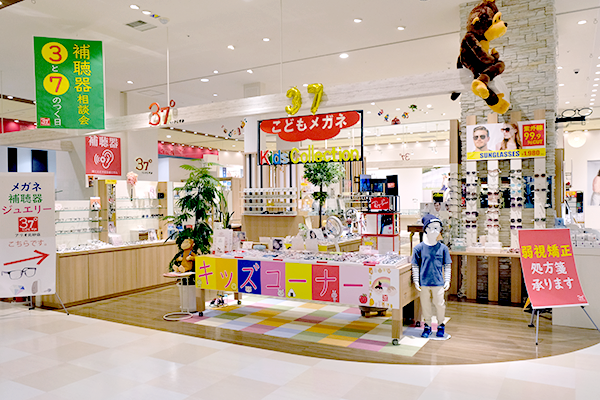 37°by Ishizuka is located on the second floor of the Ario Kitasuna shopping centre, which is some ten minutes' walk south of Nishi-ojima station. The shop is spacious, easy to enter and browse the many frames on display. Opened in 2010, the shopping centre is home to over 100 stores, a food court and other facilities.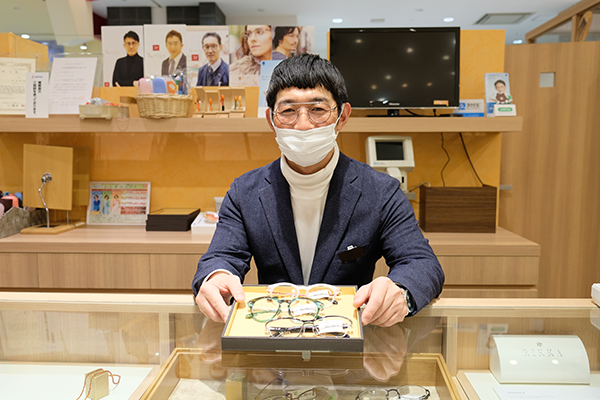 With some 23 years experience of the eyewear business for 37°by Ishizuka under his belt, Mr. Miyagawa is an expert.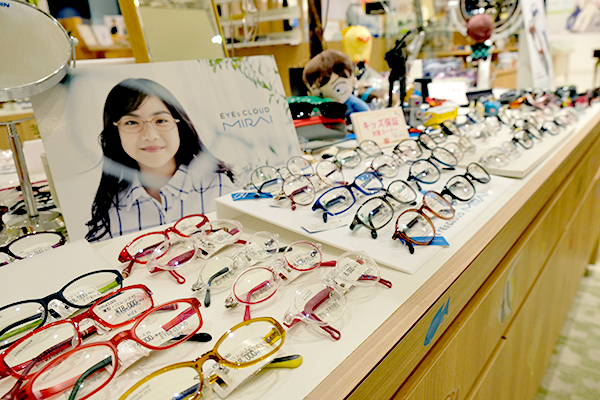 As he explained, "Our shop has the largest selection of children's eyewear of any 37°by Ishizuka store. It's our speciality here. We have around 15 different brands, both domestic and imported, for kids aged from one to sixteen. Prices begin at 6,900 yen."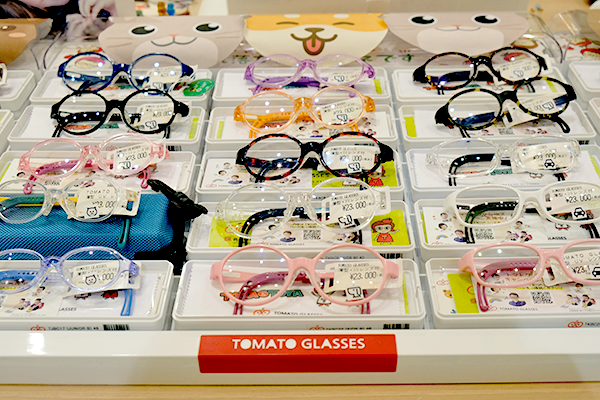 The range of choice for kids has increased dramatically in recent years, whether it's for the youngest, fashion conscious pre-teens or picky junior highschoolers.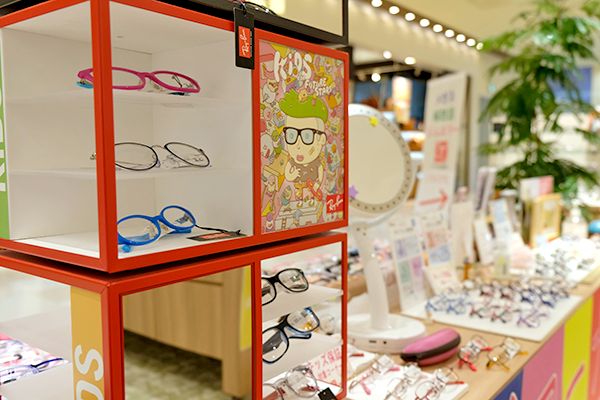 Many global brands are in evidence, with enough stylish, colourful frames to satisfy the fussiest.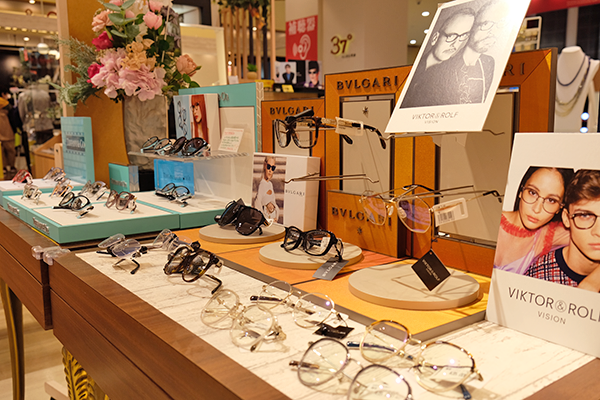 It's not only for kids though, as 37°by Ishizuka also caters to adults with many high quality brands, both domestic and foreign.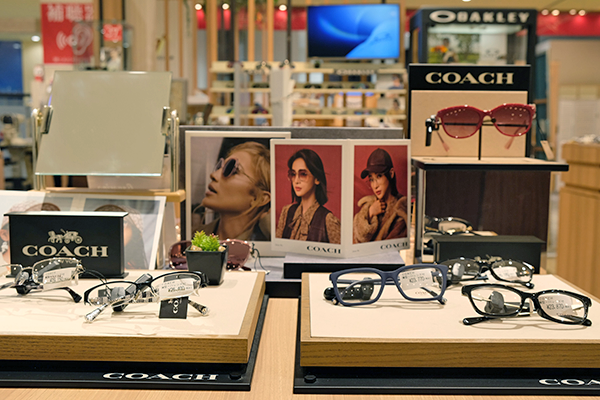 Well-known high fashion brands from Italy, the United States, and France crowd the shelves.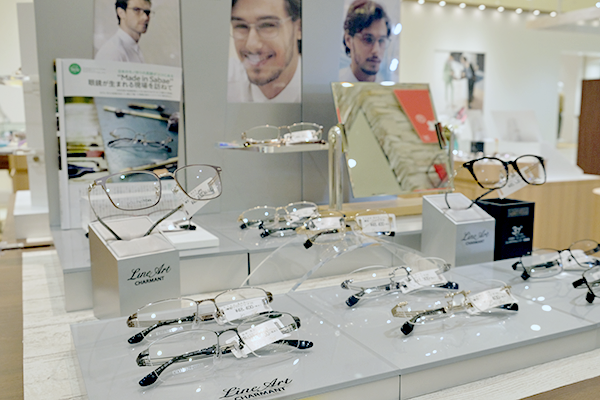 Japanese frames are strongly represented too, especially those from the city of Sabae in Fukui Prefecture, which is responsible for manufacturing 96% of all frames produced domestically.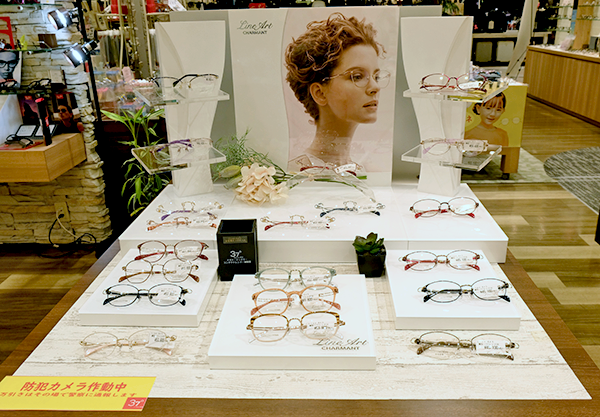 Perhaps the most remarkable of all the various bifocals are these Line Art by Charmant glasses. Constructed with Excellence Titan, the company's patented titanium alloy, the Line Art frames are both extremely durable and astonishingly flexible.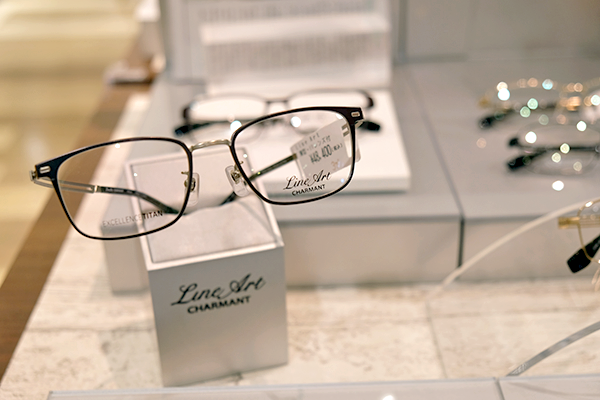 Available in a series of designs for both men and women, Line Art represents the leading edge of frame technology.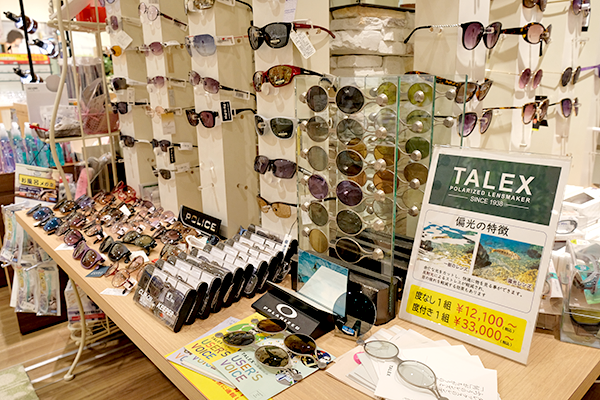 As winter shades into spring and temperatures rise, thoughts turn to summer and sunglasses. 37°by Ishizuka has it covered, with a range of shades so dazzling you'll need shades to look at them.
If you're happy with your existing frames but want new lenses, the 37°by Ishizuka staff will change them. Prices begin at 4,800 yen.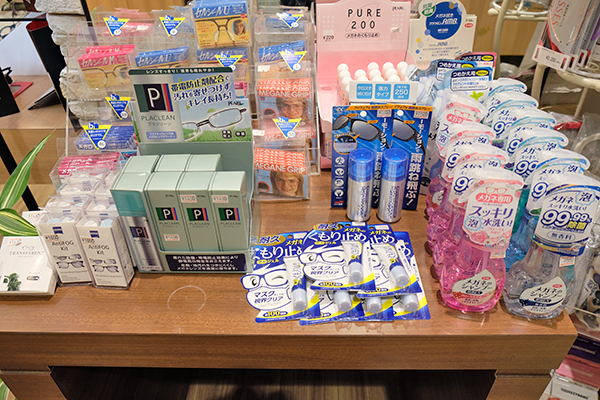 Every conceivable eyewear care item is also available.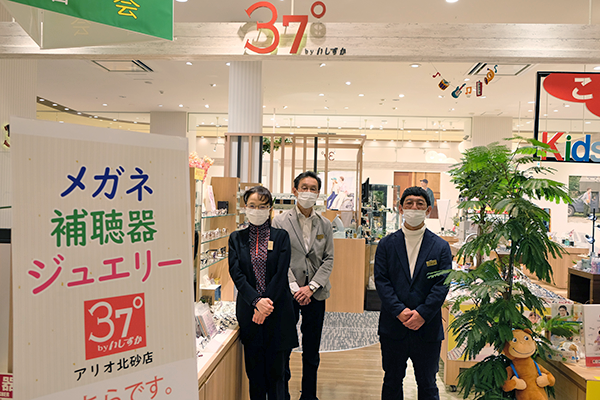 37°by Ishizuka is a byword for excellent service and the professional knowledge is as deep as one would expect from a company with over 50 years of experience. Whatever your needs and whatever your age, you can find a stylish new look at the Ario Kitasuna store. Just ask Mr. Miyagawa.
by Stephen Spencer