Stylish Photo Studio for Children
Published: August 12, 2022
The Kiyosumi-shirakawa area of Koto-ku is noted for its parks, gardens, museums, cafe life, and attracting creative residents. The latest addition to its charms is Coffret Home, a photographic studio catering to the increasing number of young children in the neighbourhood.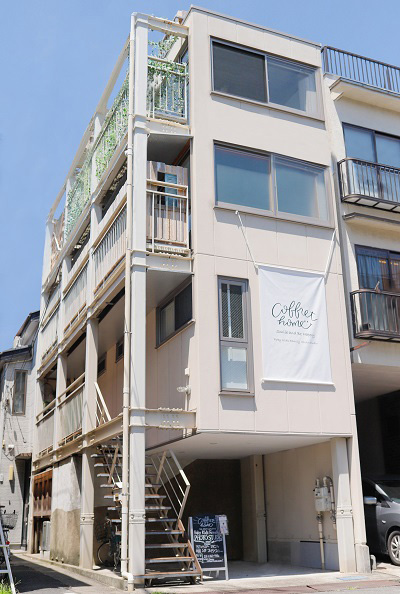 Located in the Tokiwa area of Koto-ku, just five minutes' walk from exit A1 of Kiyosumi-shirakawa station, Coffret Home is also extremely convenient for outdoor photo shoots in the beautiful Kiyosumi Teien garden, Tomioka Hachimangu Shrine or Suitengu Shrine, the latter being just across the Sumida River in Chuo-ku and dedicated to safe childbirth.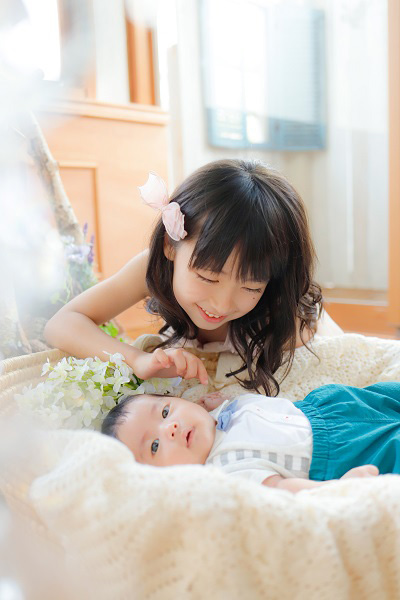 The studio, which relocated from Edogawa-ku, has long been noted for its ability to coax natural smiling faces from its junior customers for baby photos, first visits to shrines, shichigosan celebrations (literally seven-five-three, a gala day for children of those ages who visit a shrine with their family while wearing a kimono or boys ceremonial wear) and school entry or graduation ceremonies. "I wanted a studio that would be like going to play in a friend's house for the kids, a place where they could relax and have fun. I searched all over for a detached building that fit the bill and found the ideal place right here in Kiyosumi-shirakawa, so we moved in," explained photographer and owner Ms. Uemura.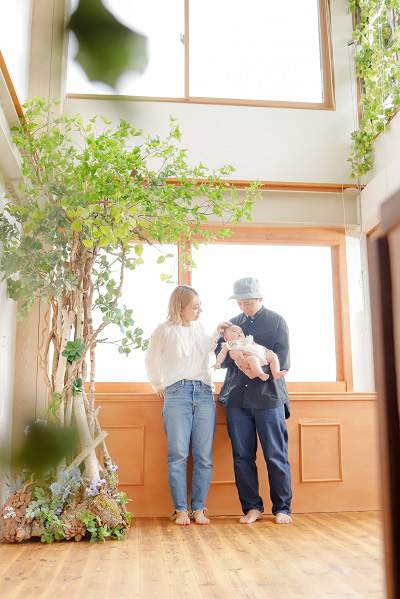 The multi-talented Ms. Uemura is also a stylist and the creator of the interior design at Coffret Home. The mother of three children herself, Ms. Uemura understands instinctively how to bring out the natural, happy smiling faces of her subjects. From Mondays to Fridays the studio is available for rental by the hour. For further details please check out the Coffret Home website link.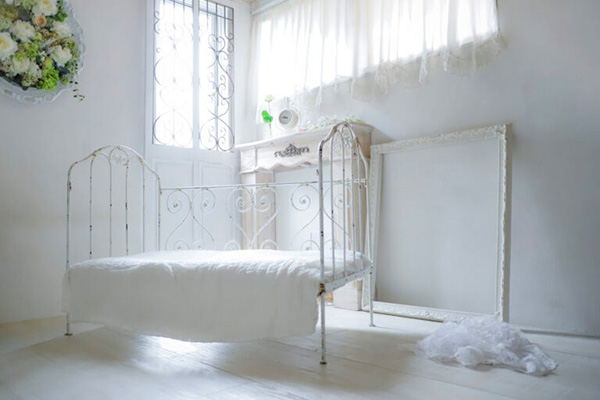 The studio that Ms. Uemura has crafted is a beautiful space perfectly suited to producing moments of happiness to be captured by her camera. Through the second floor entrance there's a shabby chic area in brown and white, ideal for elegant, stylish photographs.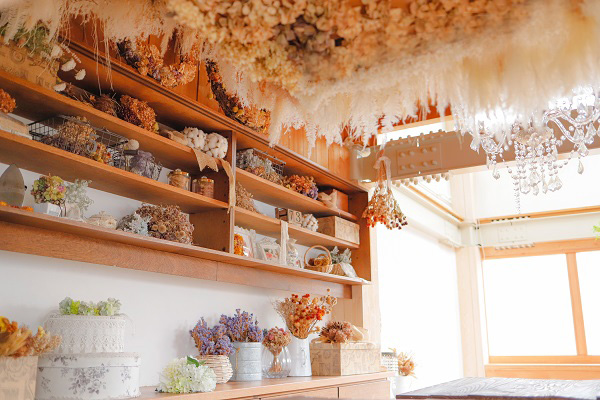 On the third floor, dry flowers and greenery create a refreshing natural atmosphere. All day long natural light pours in through the windows, bathing the photographic subjects in its golden glow.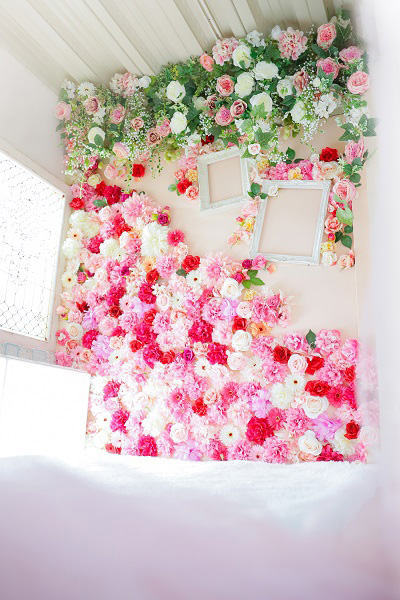 Flowers and blackboard art are the decorations on the fourth floor, which has a child's bedroom as its theme. It's no surprise that this is the most popular room amongst the young subjects!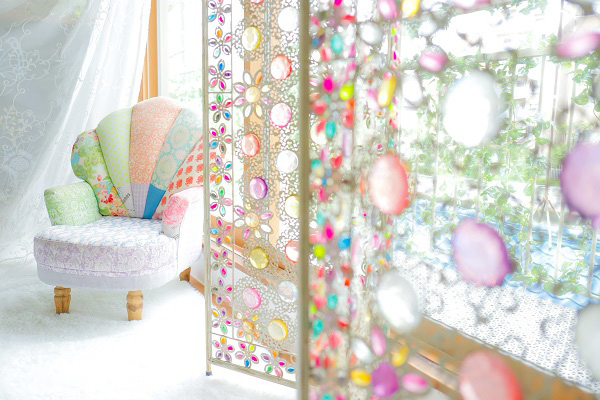 Whether it's a luxurious room for a princess or a star-inlaid active atmosphere, many different scenes are prepared for the kids to enjoy.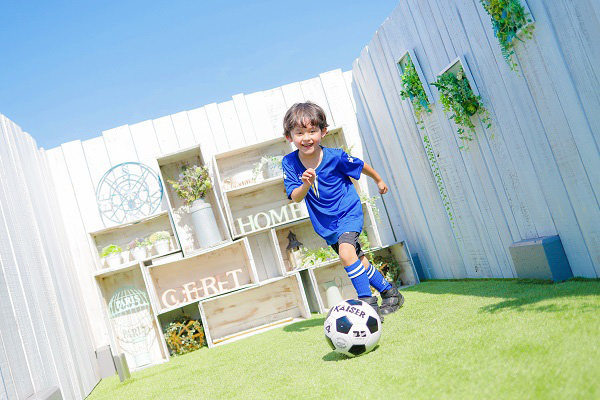 On the rooftop garden, blue sky and green grass combine to create a sense of spaciousness that is perfect for sporting photographs.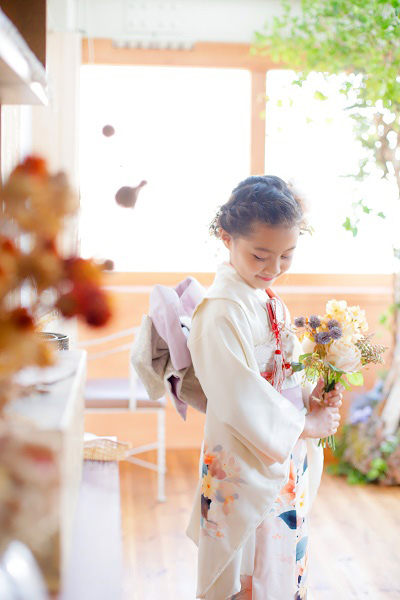 Alongside the variety of settings and the freedom to choose one's favourite is another speciality of Coffret Home, the clothing. Much of the clothing that's available for the children to wear is antique or handmade and thus entirely unique to Coffret Home.
The Light Data Plan (50 shots in 1 or 2 scenes, 1 costume for the principal child, 1 costume for a sibling, hair & make up, family shot, shot with siblings) costs 29,000 yen, a very friendly price indeed. Almost all of the staff at Coffret Home are female so new mothers can relax and enjoy taking maternity photos with their loved ones.
Please check the website for further details.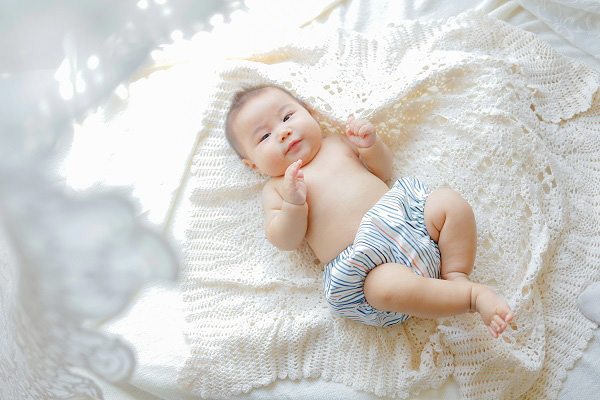 Ms. Uemura's talents aren't only limited to photography and interior design. Once a month she expresses her styling skills with staff member and handicraft writer Ms. Machida in a workshop for mothers and children. The topic for July was hand stitching a cover for disposable diapers that would prevent the edges prickling the babies' skin. Summer brought a workshop on making a toy camera for children while September will see an event to make the traditional red and white candy canes (chitose-ame) given to kids at shichigosan ceremonies in November. Mothers can enjoy meeting and sharing their experiences, while there's a photographic session and all attendees sample the delights of a popular local confectionery shop. Nice.
Please check out Coffret Home SNS sites for more information.
As Ms. Uemura said, "In our house studio filled with natural light I want people to enjoy a warm family experience and deliver photographs that serve as memories of that happy time." If you'd like to have your children's outstanding smiles and development recorded for posterity then just call Coffret Home. They really know how to coax the best facial expressions from children!