Stylish Yakiniku in Kameido
Published: March 22, 2023
Meat lovers in Kameido assemble! It's great news for Koto-ku carnivores as Yakiniku Saito, a brand-new barbecued meat restaurant, is offering a top-quality meaty menu for stunning prices. We recently dropped in to get the lowdown from youthful manager Mr. Tanaka.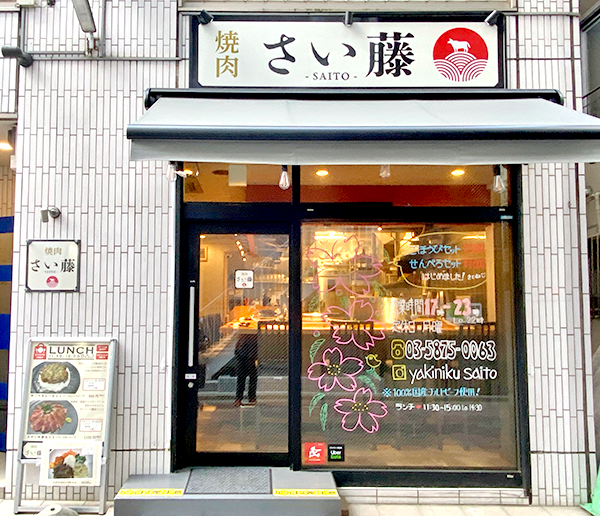 Located just one minute's walk from the east exit of Kameido station, Yakiniku Saito opened on November 11th. 2022 with a motto of "100% domestic chilled matured beef".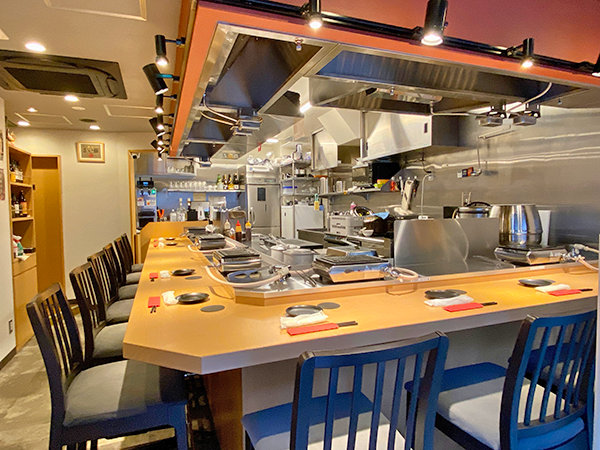 The gleaming interior is simultaneously ultra-modern and extremely comfortable.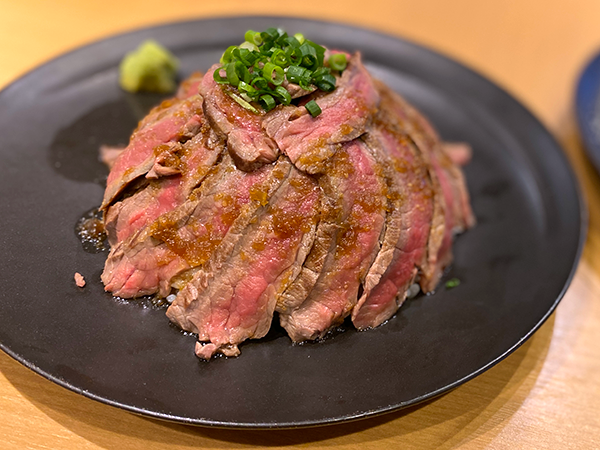 STEAK ON RICE – ONLY 10 A DAY!
We were here specifically to check out the lunch menu, which is short and very sweet. Top of the list is this fabulous steak on rice (suteiki don) at just 1,150 yen, including tax. The steak comes with soup. For an extra 100 yen each customer can add an onsen tamago, mini salad or have 300g of rice.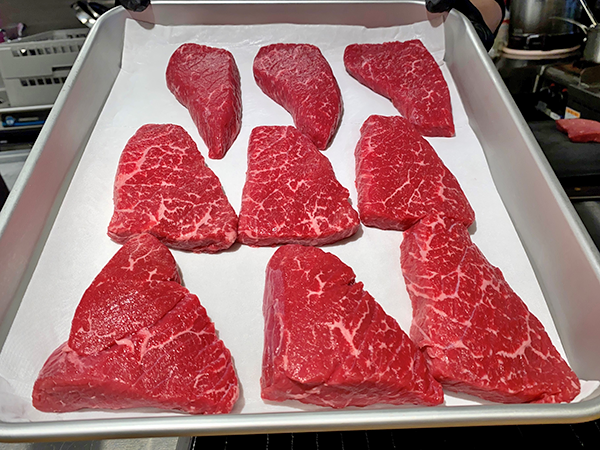 The steaks are hefty top round (uchimomo) beauties. Low in fat but high in meaty umami goodness, they're tender and juicy when cooked medium rare, the best way to enjoy them. Donning his black gloves, Mr. Takana lightly grilled the steak then sliced it perfectly, before draping each slice onto a 240g mound of rice.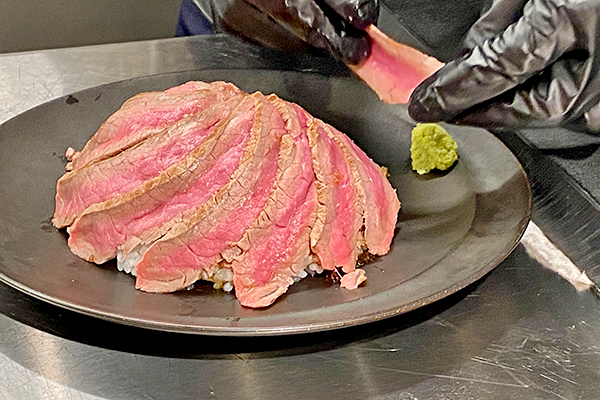 The meat is drizzled with a mild garlic and soy sauce mix original to Yakiniku Saito, then garnished with green onions, and served with a touch of fresh wasabi. Only ten a day are made so it's first come first served. It's wonderful, an absolute treat!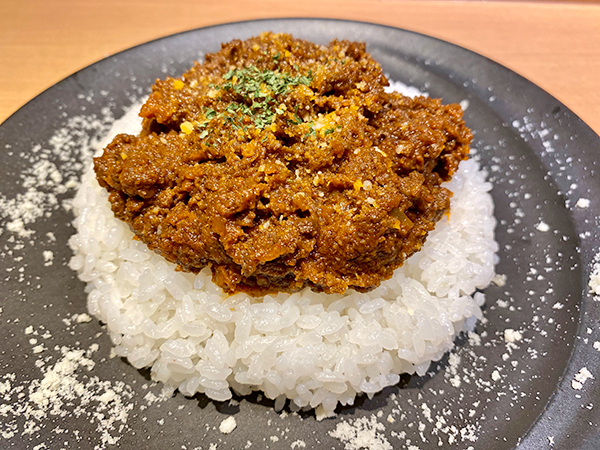 While the top round steak on rice is the star of the show at lunchtime, the keema curry made from ox tongue was an unexpected delight. Containing 12 different spices, it's piquant without being fiery hot; perfect for a weekday lunch or with a cold one for dinner.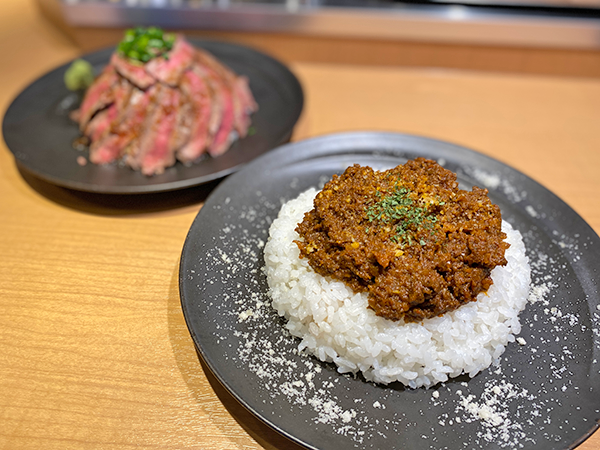 The keema is made with chilled, matured tongue and comes with 240g of rice. It's great value at 900 yen. Mr. Tanaka recommended topping the keema with an onsen tamago, the traditional Japanese slow-boiled egg where the yolk is hard but the white soft and creamy. A mini salad, onsen tamago or 300g of rice are available for 100 yen each.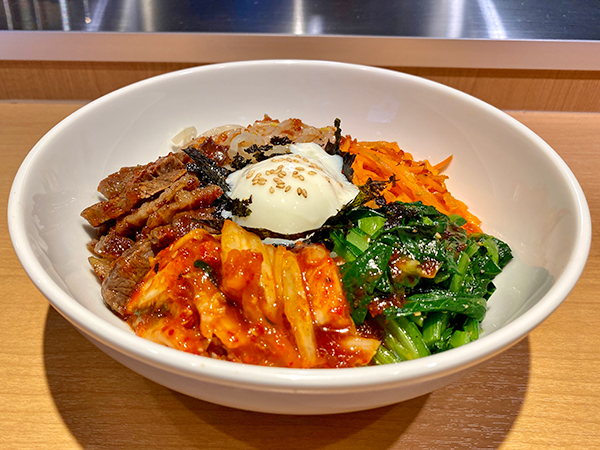 Last but not least is the Korean classic bibimbap (880 yen). Unlike many other places, Yakiniku Saito uses a mix of chilled, matured beef cuts for the meat, including skirt steak, short ribs, loin and chuck, all of good quality. The kimchi, one of the few items not handmade at Yakiniku Saito, is "really good, full of umami flavour. It's so good we sell it as a stand-alone dish at night and it's very popular," said Mr. Tanaka. All the other namul vegetables are handmade by the staff.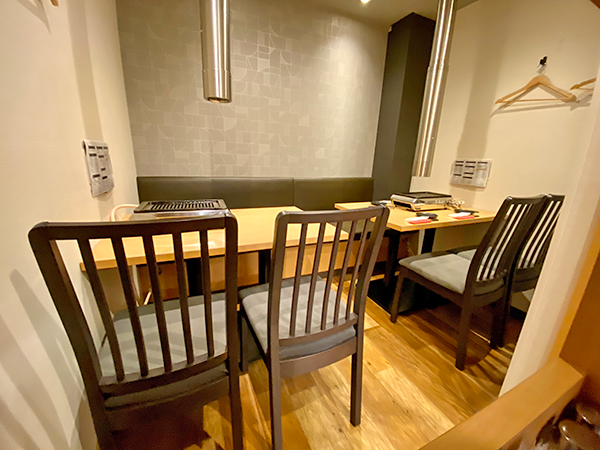 As well as the counter, which seats ten, there are two tables for four in the back room for those who'd prefer some privacy.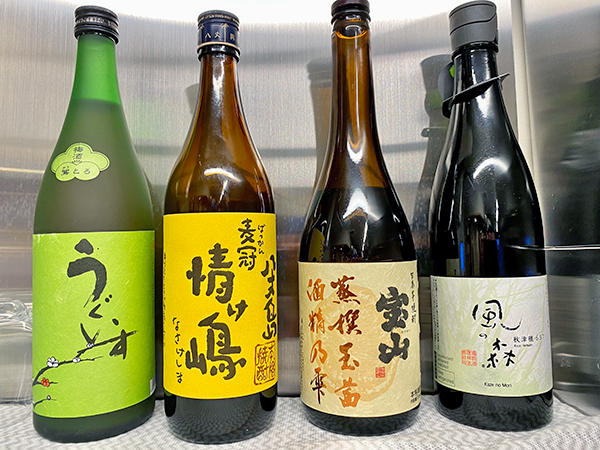 Yakiniku Saito offers all the regular drinks you'd expect to find, from draft beer, sours, chu hai, shochu, highballs, whiskey, wine, makgeolli and all the usual soft drinks. There's also a decent selection of sake and the odd uncommon bottle of Scotch whiskey.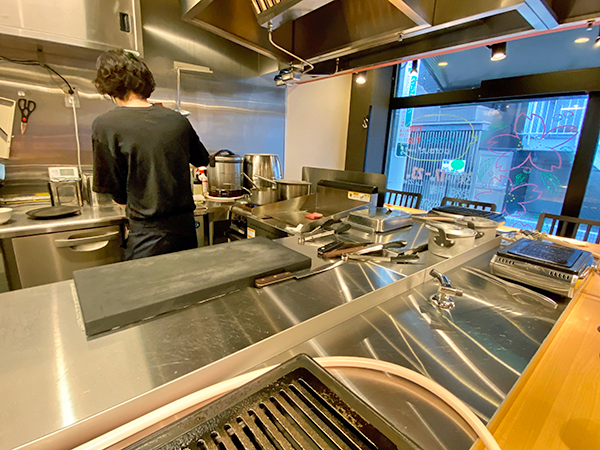 Yakiniku Saito has only been open since November 2022, yet already it's built up a following to the extent that some regulars are playing golf together. "Our customers are mainly working people at lunch time and local residents at night," explained Mr. Tanaka. "We seem to attract a really friendly clientele with many singles and single women customers, too. Perhaps it's the big front window that gives people a view of the interior. All are welcome; it's a really comfortable place." We'd second that, and the food is terrific, too.
by Stephen Spencer