Super Sushi and Fukushima Delights
Published: May 10, 2021
Sankeizushi is a long-established sushi restaurant located just 5 minutes' walk from Nishi-ojima station. On a recent sunny afternoon, we dropped in for a chat with veteran sushi chef Mr. Masanori Suzuki.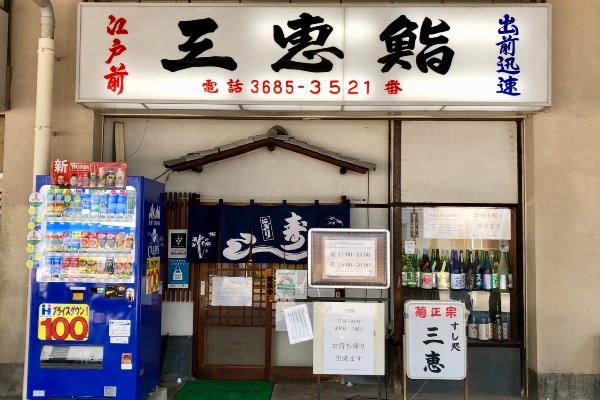 The restaurant is located on the ground floor of a large block of flats, facing onto Ojima Chuo Ginza Street. Despite being just two minutes' walk from the thundering traffic of Shin-ohashi Street, a major road connecting Tokyo to neighbouring Chiba Prefecture, the area was quiet and sleepy in the warm sunshine.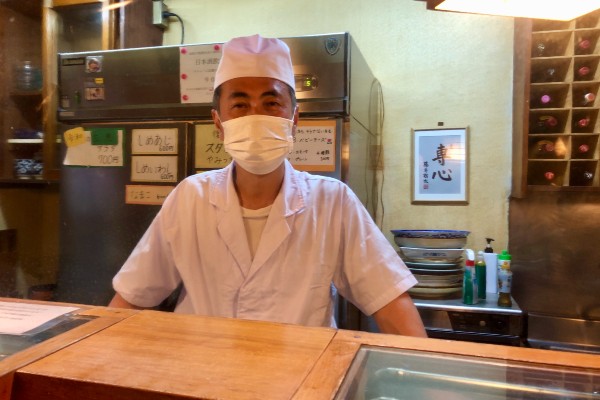 Fukushima born and raised Mr. Suzuki has 40 years' experience of making sushi. "I was born and raised in the Aizu area of Fukushima Prefecture," he explained, "and began my career at a sushi restaurant here in Koto-ku where the master was a family relative. After working there for over 20 years, learning the business, I became independent and opened Sankeizushi in June of 1999."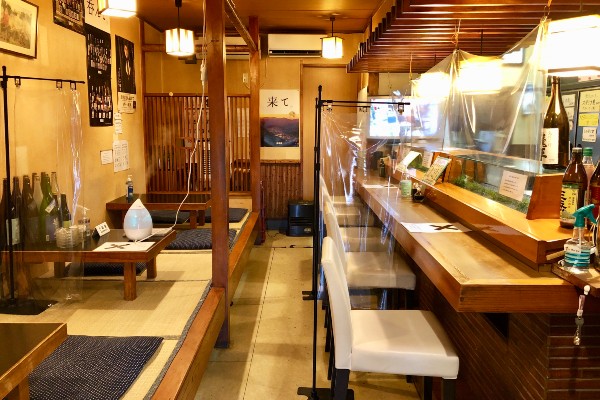 "In those days there were several sushi restaurants in the area but the numbers have declined sharply in recent years. To differentiate ourselves we stayed open until midnight to accommodate the many people who worked in other establishments in the area and local residents on their way home late. We were very busy. Now, with the current situation we're opening from 11:00 am to 2:00 pm for lunch and 4pm to 8 pm for dinner. Ours is a traditional sushi restaurant." Indeed it is, with a warm, wooden interior and a comfortable atmosphere.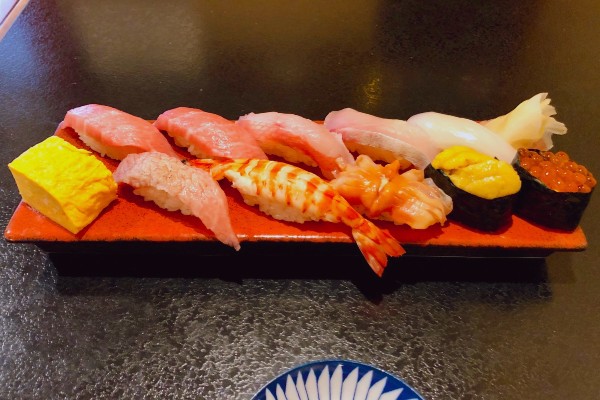 Mr. Suzuki recommended the special selection sushi set (tokuzen sushi) as, "It's better value than ordering individual items." On this particular day it featured two pieces of fatty otoro tuna, one piece of flame-seared chutoro (aburi) and two pieces of white fish, splendid alfonsino (kinmedai) and greater amberjack (kimpachi). The immensely popular prawn (kuruma ebi), sea urchin (uni) and salmon roe (ikura) sat alongside squid, shellfish (on this day it was ark shell, akagai in Japanese) and a very nice egg roll. My colleague was purring with pleasure at the exceptional quality of the fish; 3,300 yen including tax represents terrific value.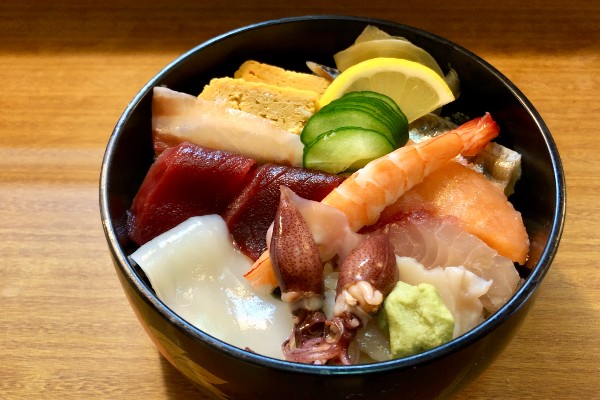 The sushi sets start from 1,100 yen, enabling customers to choose their favourites, specialties in season or select according to their budgets. The mixed seafood over sushi rice bowl (chirashi don 1,300 yen including tax) was as delicious as it was aesthetically pleasing. While the nigiri sushi features large pieces of seafood on small beds of rice, the sushi rice bowl allows the quality of the rice at Sankeizushi to shine through. "Our rice comes from Showamura, near my home in the western part of Fukushima. The same rice was selected for consumption by the Imperial Household in 2004," he explained. "We receive the rice directly from the growers and polish it here, just before cooking, so it's as fresh as possible."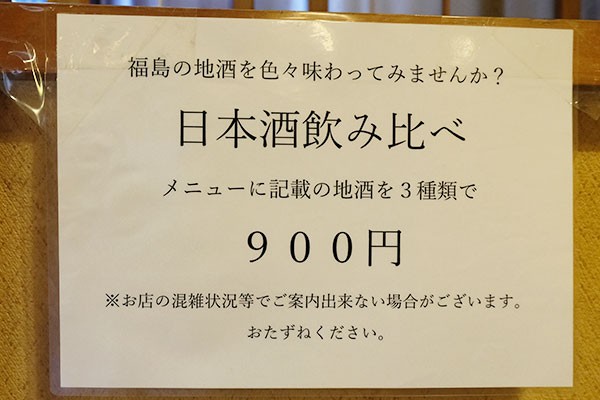 Sankeizushi also offers a special "nomi kurabe" set, which allows customers to sample three different varieties of local sake brewed in Fukushima for just 900 yen.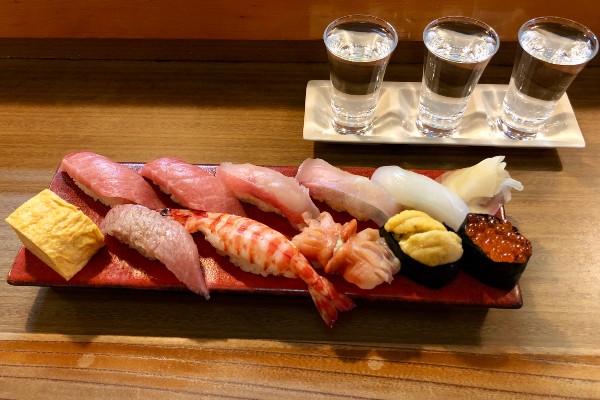 This represents an excellent opportunity to sample rare sake at a reasonable cost. "I can order some from local dealers in Fukushima which are delivered here but for others I must go up to Fukushima and bring them back myself," explained Mr. Suzuki.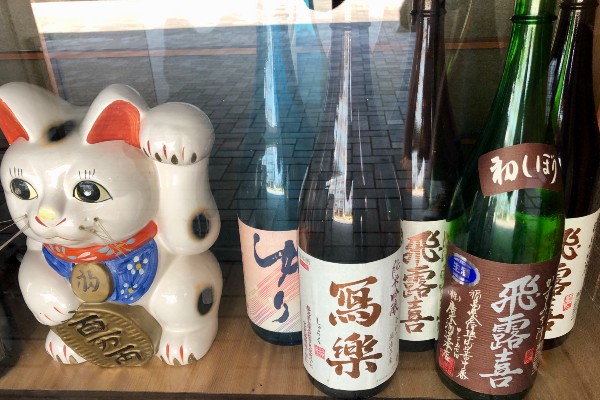 Mr. Suzuki recommended sake from the Aizu area, including from left to right, Yuri, Sharaku and Hiroki. Sankeizushi serves around 10 varieties with prices ranging from 600 yen to 1,650 yen including tax, which makes the selection set very good value indeed.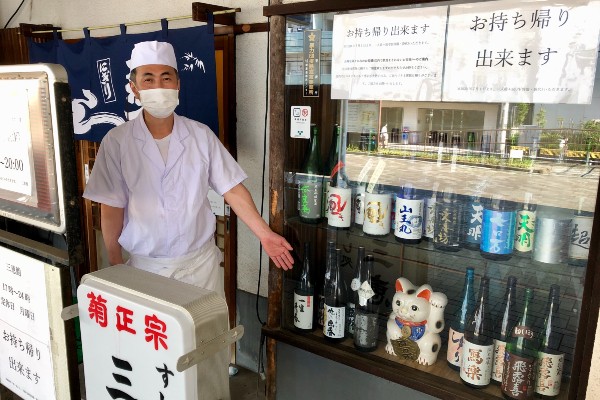 Top quality sushi and seafood, rare Fukushima sake and rice with the Imperial seal of approval; that's an unusual hat-trick for a small sushiya in a quiet corner of Koto-ku. For those in the know, Sankeizushi is the place to go!
Story and Photos by Stephen Spencer