Yakiniku Stamina-en is a long-established restaurant in Toyosu, in the south of Koto-ku, that has been serving top-quality barbecued beef, pork, and much more to hungry customers for around 70 years now. On a recent afternoon, we dropped in for a chat with the owner and managing director Mr. Oh Jong Sik.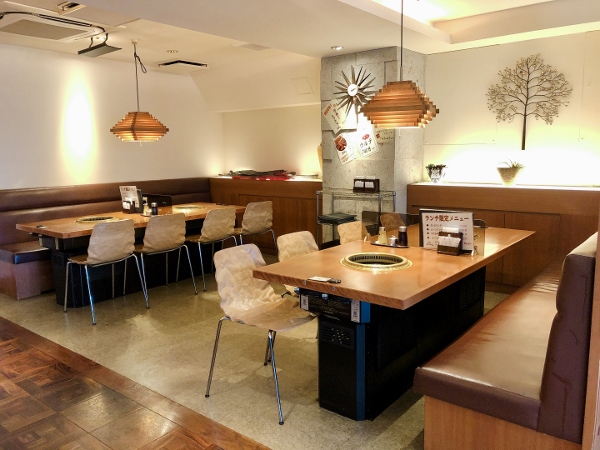 "This is the oldest yakiniku restaurant in Koto-ku," says the energetic and ebullient Mr. Oh. "My grandmother first opened a place here in 1950, selling unfiltered sake (doburoku). Over the years business prospered and we now have five restaurants in the group, three here in Toyosu and two in Tsukishima in neighboring Chuo-ku. I'm the third-generation president." Stamina-en is both smart and stylish, yet welcoming to families as well.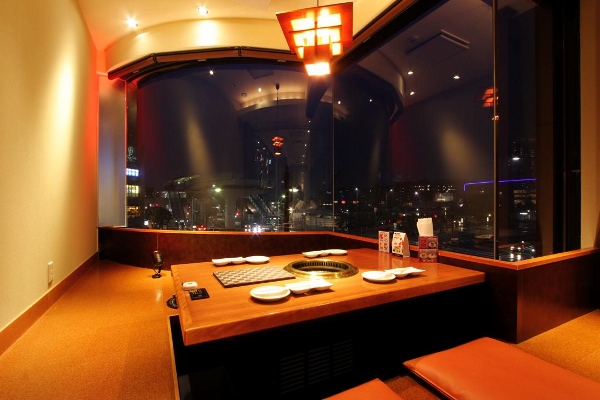 "On weekday evenings the majority of our customers are business people from the many large corporations and companies that have head offices in and around the Toyosu area. Many bring clients, particularly foreign clients, here for dinner, hence the large variety of courses on offer and the English menu," explained Mr. Oh.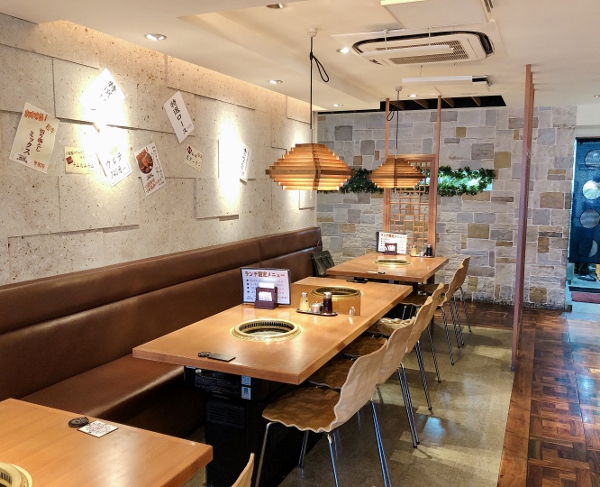 "At weekends it's mainly local residents, families having celebrations, birthday parties, graduation parties and so on." According to a Kotomise writer and local resident, such is the popularity of Stamina-en at weekends that lines form even before the restaurant opens, and it's usually absolutely packed!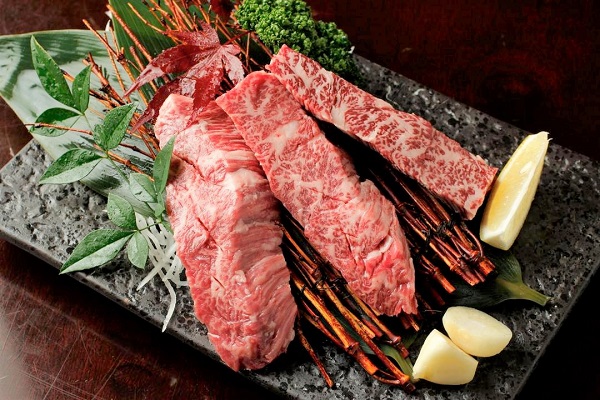 Stamina-en offers the crème de la crème of Japanese beef, prime cuts of A5 and A4 wagyu, at very reasonable prices. "We've been dealing with the same merchants for a long time now and have strong relationships with them. This enables us to offer exceptional quality meat to our customers at moderate prices. All our beef is born and raised in Japan wagyu," he says. This is the most popular item on the menu, Japanese Black A5 skirt steak (harami). While 2,800 yen for 150g may seem a little steep, it's a fraction of what you'd pay in certain other areas of the city.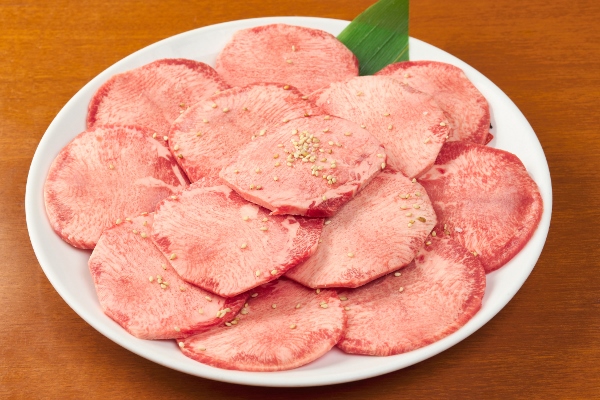 Beef tongue is the traditional appetizer in most yakiniku restaurants and Stamina-en is no different. Since tongue is usually sauce and marinade-free it doesn't leave a residue on the grill plate. There are two varieties available, extra-premium and premium; lightly grilled and eaten with a splash of freshly-squeezed lemon, they really are the perfect starter.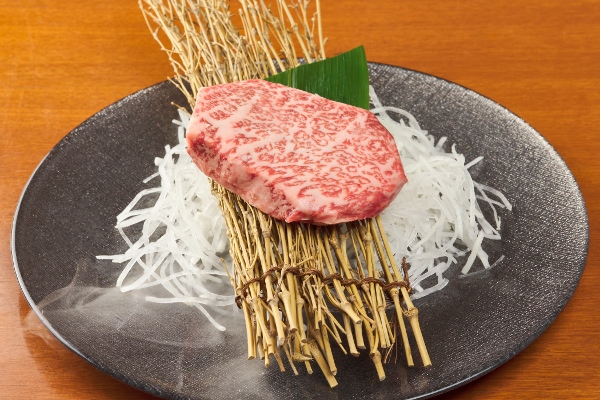 This ribeye (rib rosu in Japanese) is considered the best cut of beef by many for its extreme tenderness. Best served lightly seared, it's well worth paying that little extra to enjoy its succulent goodness.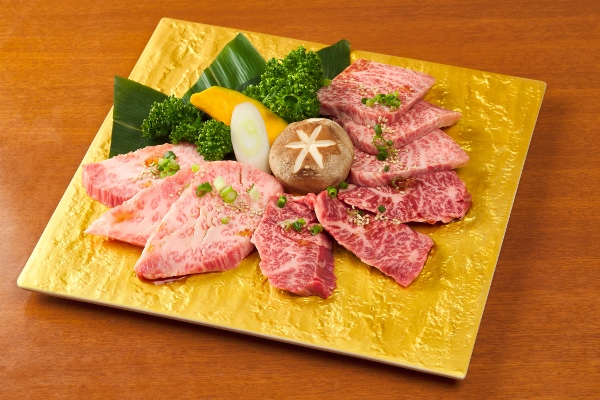 Other top sellers at Stamina-en are short ribs (kalbi), liver and the spicy skirt steak which is marinated in a piquant sauce. The yakiniku sauce (taré in Japanese) is made to an original recipe that is a closely guarded secret. Mr Oh would only reveal that it contains 30 different ingredients, including fruit.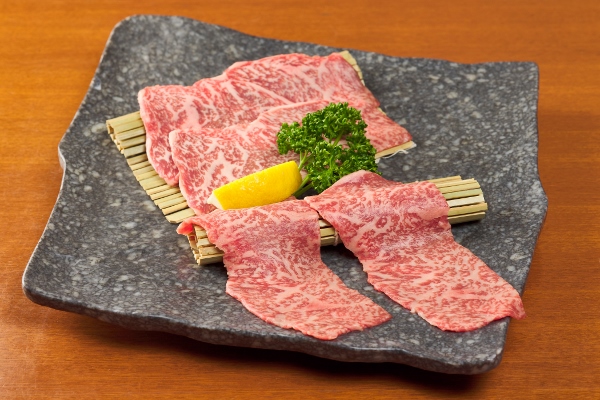 While the prime cuts of beef are pricey, but definitely good value, the regular cuts are very reasonably priced. A plate of loin (rosu) or kalbi (short ribs) are just 1200 yen apiece, for example.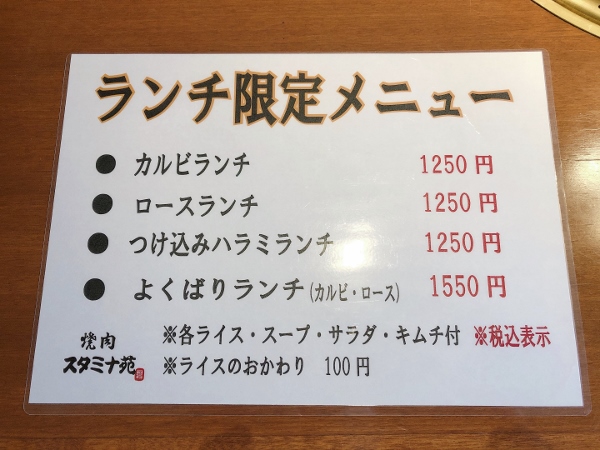 The weekend and public holiday lunch menu is the best introduction to Stamina-en. The short rib lunch set (kalbi), loin set (rosu) and skirt set (harami) are all 1250 yen apiece and are served with rice, soup, salad, and kimchi. The "greedy" lunch set features both short rib and loin for 1550. Extra rice is 100 yen a bowl.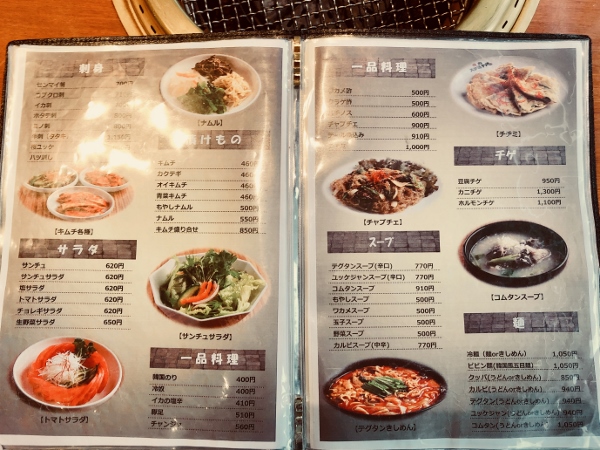 Besides the yakiniku selection Stamina-en also offers a wide variety of Korean dishes. The menu is bursting with an array of kimchi pickles, all of which are handmade in the traditional style. Side dishes such as namul (spinach in sesame oil), sangchu salad, choregi salad, japchae noodles, chijimi pancakes, squid sashimi and so many more are available. Soups are well-represented with the spicy version of the Daegutang cod soup (tegutan in Japanese) one of the most ordered items on the entire menu.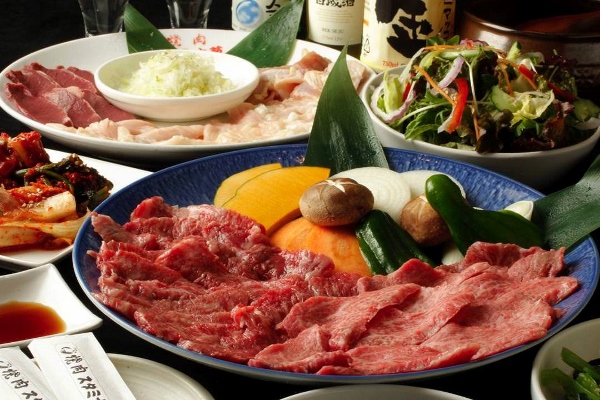 The easiest way to enjoy yakiniku at Stamina-en is to order a set course. Although various courses are available, the most popular are 3,500, 5,000 and 8,000 yen per person with an all-you-can-drink additional option for an extra 2,000 yen. The 3,500 yen course features loin (rosu), short ribs (kalbi), pork belly, namul, a kimchi selection, sangchu salad, and four kinds of offal (horumon). Stamina-en has an extensive horumon menu and it's very popular for its quality and the abundance of collagen in many of the cuts. The 5,000 yen course features premium beef tongue, premium short ribs and premium chuck, ribeye or short ribs with bones, and the same offal selection, kimchi and pickles.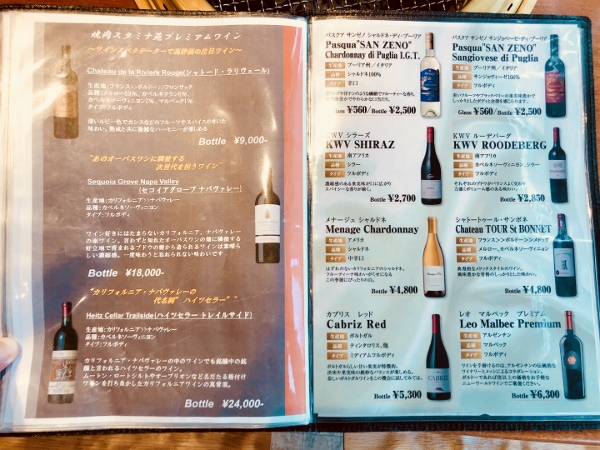 The drinks menu is extensive, containing all the usual suspects such as beer, sake, shochu, sours, highballs, and cocktails. The Korean rice wine known as "makori" in Japan appears in combinations with several different mixers, while the soju Jinro is eternally popular. What is quite unusual if not surprising given the number of business diners at Stamina-en is the extensive wine list.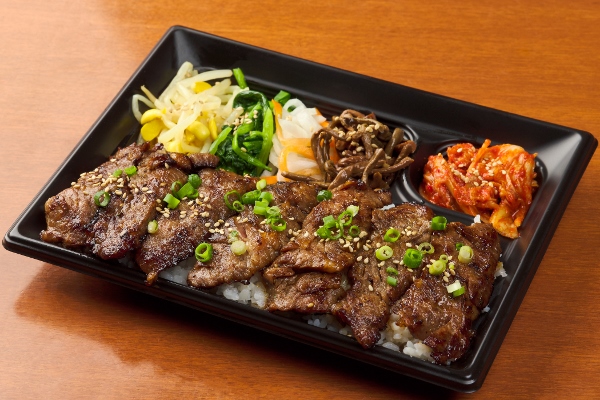 As with so many restaurants during the recent covid-19 situation, Stamina-en is offering takeout lunch boxes. Not only can lucky locals tuck into top quality barbecued beef at home or at work, but the prices have been lowered as demand has soared! The A5 short rib special selection lunchbox is now 1980 yen, the A5 special selection skirt is now 2100 yen, the A5 special selection loin is 2500 yen and the beef tongue is just 1550 yen. The lunch boxes are on sale until 8pm. It's a glorious opportunity to treat yourself, so grab it while you can.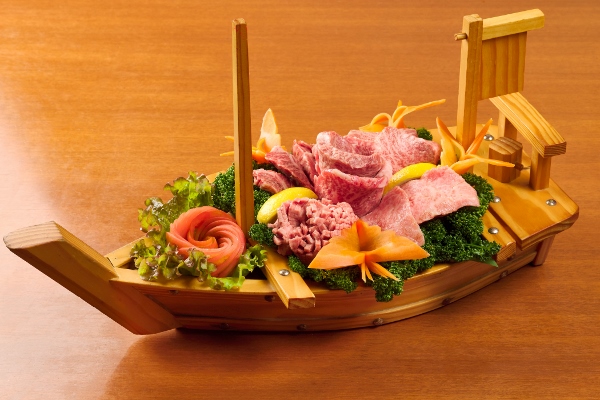 As if all the above weren't enough reason to visit Stamina-en, users of a certain globally-accepted American credit card will be entitled to a 30% cashback on their bill. Spend up to 16,667 yen (including tax), pay with your card and you'll receive a 30% cashback! That's incredible value! Please see the link below for details.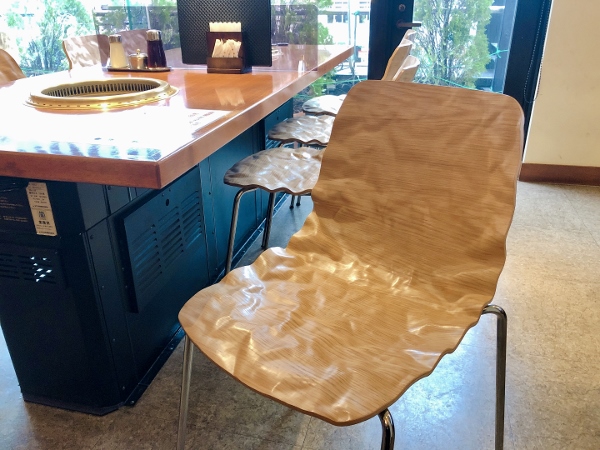 The interior of Stamina-en is light and airy, with a high ceiling and exceptionally powerful extractor fans above the tables. Even the chairs are stylish, imported directly from Madrid, where Mr. Oh's older brother runs another yakiniku restaurant serving the same traditional flavours as in Toyosu. Madrileños are famous for their love of beef, so it was no surprise to hear that the restaurant is a roaring success. Stamina-en is a Koto-ku legend; if you want to see why then just drop in. You may have to wait a while at weekends, but it'll be well worth it.
Story and some photographs by Stephen Spencer