▼ First of all, please take a look at this SWIMRUN video.

Look at a map of Koto Ward and everywhere there seems to be a sports facility within fairly easy reach. SWIMRUN is a local enterprise which takes advantage of this by offering a variety of swimming-related activities at a number of municipal swimming pools in the ward. One Tuesday evening, I took myself off to Higashi-suna Sports Centre to learn about some of these activities.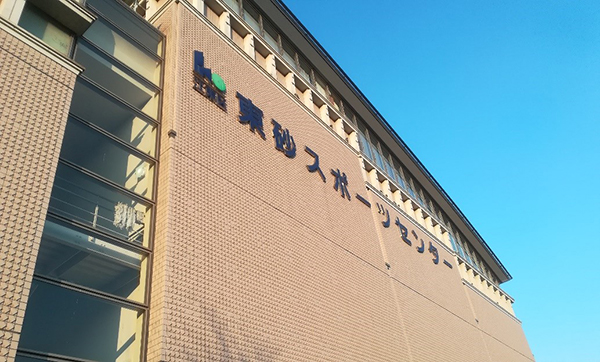 Mr. Masato Fujita, who founded SWIMRUN in 2013, was waiting for me when I entered the sports centre. Before the session began, he explained that the concept of SWIMRUN is to promote swimming for enjoyment for people of all ages and abilities.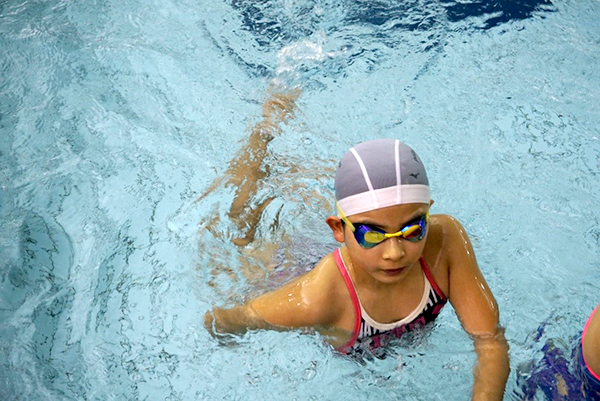 I was invited to watch a class being put through its paces; so, stripping down to my trunks I padded onto the poolside where Mr. Fujita's colleague, Mr. Omori was coaching a group of 8 to 11-year olds. The class started off with a range of stretching exercises focused particularly on loosening up the shoulders and shoulder blades.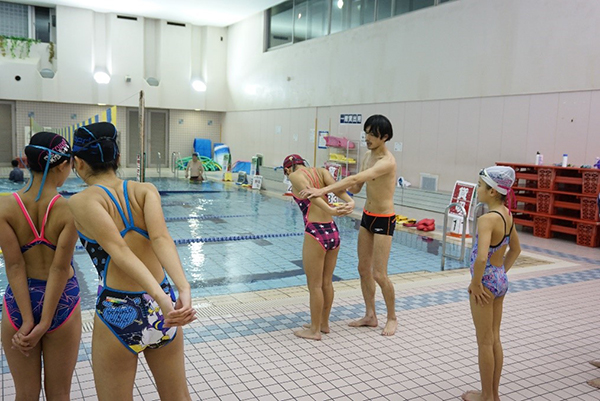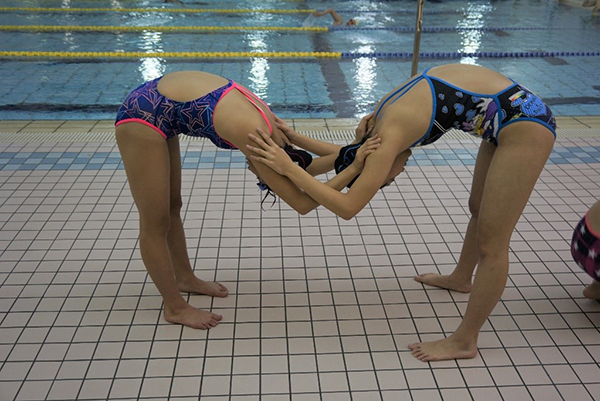 This was followed by what Mr. Fujita, with an impish grin, termed "warming up" exercises. These consisted of lap training but were at a much higher level than anything I have ever swum in the pool. The young aquanauts, under the guidance of Mr. Omori, went through the swim repertoire of freestyle (which in my school days was known as the crawl) and the three "Bs": breast stroke, butterfly, and backstroke. I was amazed that children this age have managed to master the butterfly, which I find impossible.
All the time, Mr. Fujita was recording each student's form on a small video camera as they pushed through the 25-metre pool's water. Every so often he would call to one of them and comment on his or her stroke style, giving as much praise as advice.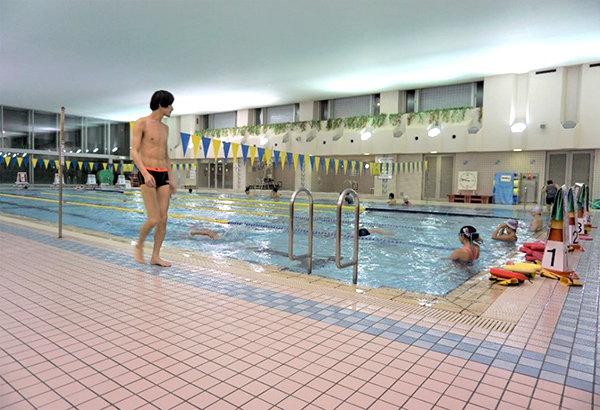 The training is varied, with the kids donning "fins" or grasping floats to improve their stroke kick and strengthen their leg muscles, and clasping floats between their legs to improve the strength in their arms.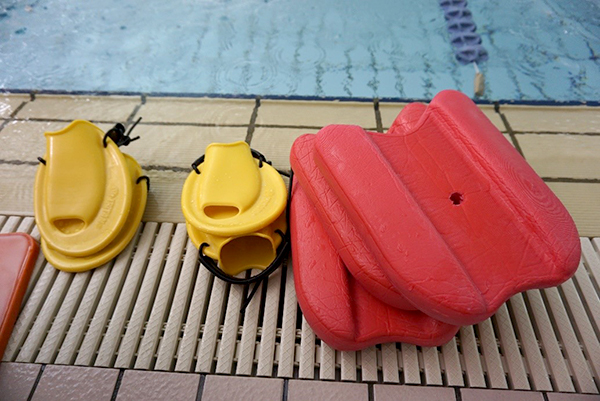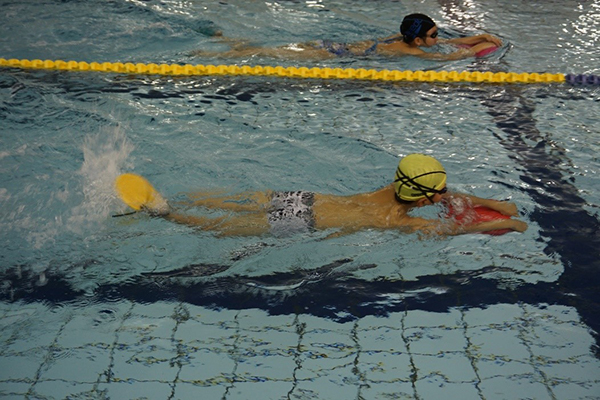 These activities continued for half an hour or so. Every so often Mr. Omori would call a break and gather his team around him for a chat and a joke or a drink stop. All the while the atmosphere was very relaxed and friendly. Then it was off again, the kids cutting through the water as they practiced their various swim strokes.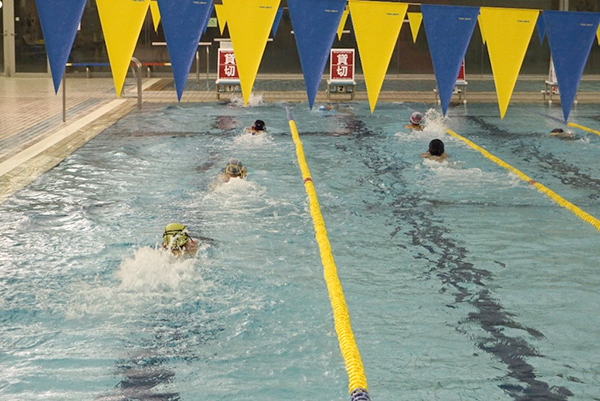 Then the "serious" part of the swimming lesson began. Mr. Fujita explained that the evening's session was a speed class aimed at improving the kids' swim times. By now I was exhausted just watching them go through their paces, but then the stop watches came out and the video camera rolled again as the young swimmers climbed onto the dive starting blocks. As Mr. Omori counted down the youngsters bent forward and gripped the edge of the blocks, and then they plunged into the water and sped down their lanes.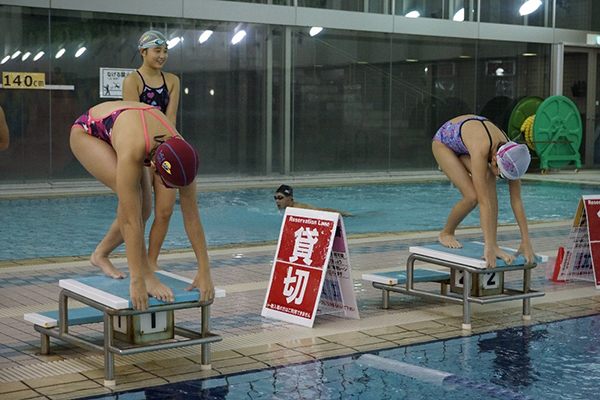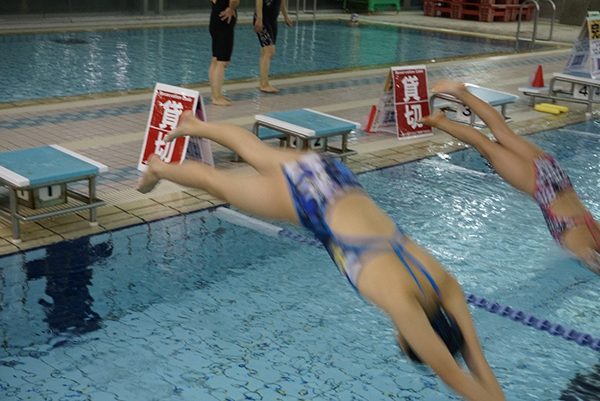 Between the training session and time trials I managed to have a word with two of the girls, 11-year old Sumire and 10-year old Yuka. Both have attended SWIMRUN for around one year, and when I asked them how they enjoyed the classes, between giggles both responded enthusiastically.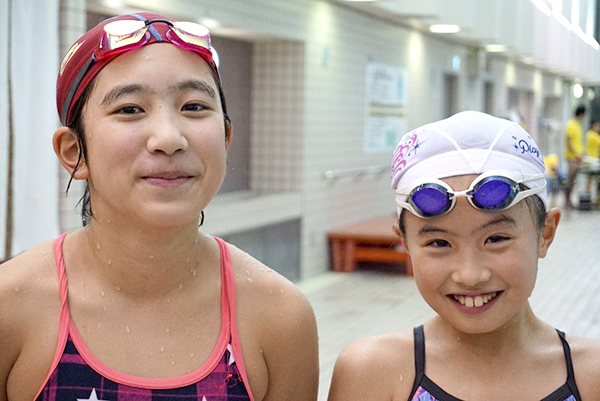 Yuka said that in her previous swimming classes there were too many students and she didn't have chance to improve, but at SWIMRUN the numbers are limited, and she gets individual attention from coach Omori. Sumire said she enjoys the lessons and the chance to work on improving her crawl and backstroke swimming techniques to build up her speed.
What amazes me is the kids go through this performance almost every day and look forward to the coaching. And their current ambition? To be selected for the 2024 Olympics (of course!).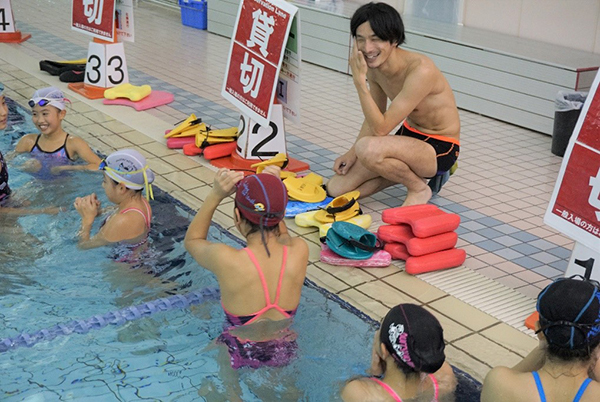 Mr. Fujita enjoys teaching kids and would love to be able to identify a potential Olympic candidate but says that if the kids enjoy themselves then "thank you" is enough. Mr. Omori told me that his satisfaction comes from seeing a child improve his or her skills to the best of their ability. As he says, "For me, every one of my charges is a hero or heroine"
As well as providing lessons for able-bodied swimmers, SWIMRUN is involved with physically and mentally-challenged people, providing them with the opportunity to enjoy the experience of freedom which floating in water can give. Currently SWIMRUN provides personal one-on-one support, and this is an area in which Mr. Fujita would like to expand involvement.
After an hour I left the pool, with the kids still in the water training hard at something which they obviously enjoy. I shall keep an eye out for Sumire and Yuka in the 2024 Olympics, but irrespective of your age, if you are interested in improving your swimming technique or just want to learn about possible pool activities, why not contact SWIMRUN through their home page (although the site is currently in Japanese you can arrange a booking in English via the "CONTACT US" section).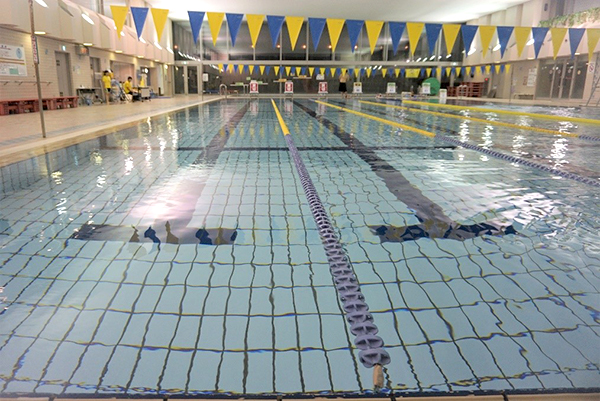 Story and Photos by Jeremy Hutchinson