Friendly Family Photography at Photo Studio Tantan
Published: July 12, 2018
Turning your hobby into your job is a dream for many. In these days of economic uncertainty, it takes a brave man to quit a steady salaried job with a company for the freelance life but that is exactly what Makoto Takahashi, photographer and proprietor of Photo Studio Tantan, has done. On a recent, sweltering afternoon I popped into his studio near Monzen-nakacho Station to talk about his new business and play with his one-year-old son Nagisa.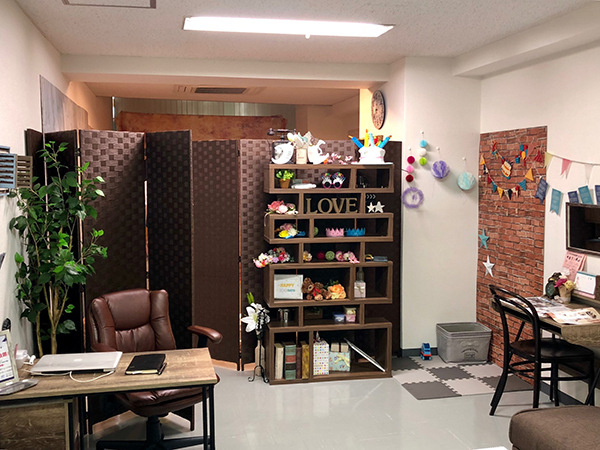 "I'm Monnaka born and raised," says the youthful Mr. Takahashi, using the local name for the area. "I went to school here, from elementary to high school and carried a portable shrine in the Fukagawa Matsuri, the massive summer festival held in August every year. I was working as a typical salaried employee but spent my spare time taking photographs. I decided the time had come to follow my dream of becoming a professional photographer and quit my job earlier this year. We opened the studio here in March, so that's about four months now."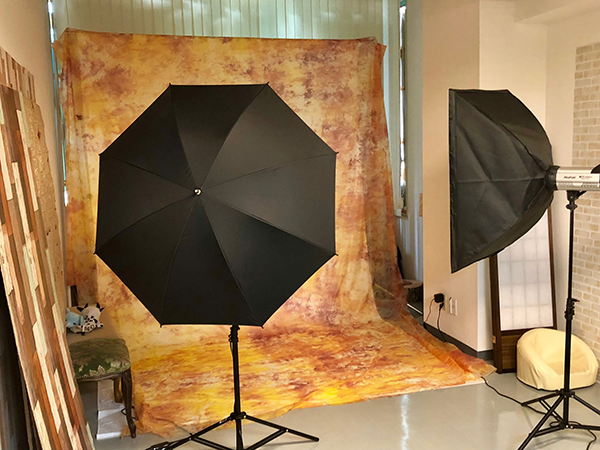 "My ambition is to deliver top quality photographs at affordable prices," he says. "Our principal business is studio photography of families and their children, from babies to boys and girls celebrating the shichi-go-san festivals, to family portraits." Shichi-go-san (7-5-3) are traditional celebrations for three and seven-year-old girls and three and five-year-old boys, held on or around November 15th. every year. It's a family occasion with the children wearing traditional Japanese dress such as kimono for girls and hakama for boys. Having family portraits taken is very popular.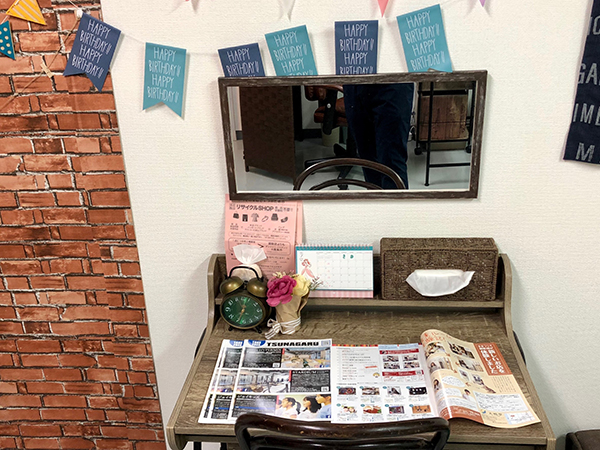 In the studio, there's a handy mirror and desk for customers to retouch their makeup or rearrange their hair.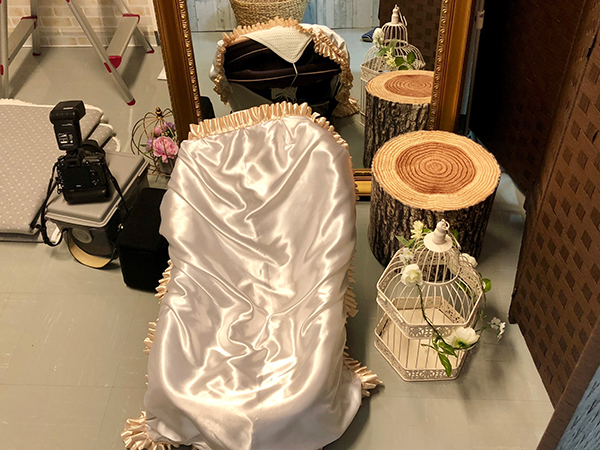 Having family portraits taken may be popular but It's also quite expensive. "We aim to offer a reasonably priced service and have a 30-minute session priced at 5,800 yen. It's very popular. We take as many photos as we can within the 30 minutes and then hand over the data to the customer immediately. The cost is around a third of what major photo studio chains charge for the same service. We don't provide any costumes, though. That's how we can keep the price down," says Mr. Takahashi.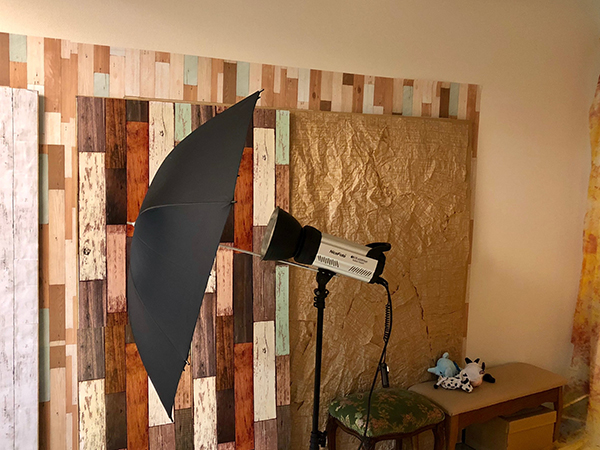 Customers can choose from five different backdrops. Mr. Takahashi is not only a studio photographer. He's available for assignments anywhere within the 23 wards of Tokyo for three hours for 32,000 yen, with each additional 15 minutes costing 2,500 yen more. "I work at a variety of location events," he says. "Recently, I've worked on weddings and wedding receptions, school sports days, school trips, family trips and the like." These days many younger people seem to prefer a more natural style of family portraits, taken outdoors in photogenic surroundings.
Mr. Takahashi also works as a commercial photographer. He photographs products for websites, advertising and the like while his work has featured in magazines such as Fukagawa Life and Tsunagaru.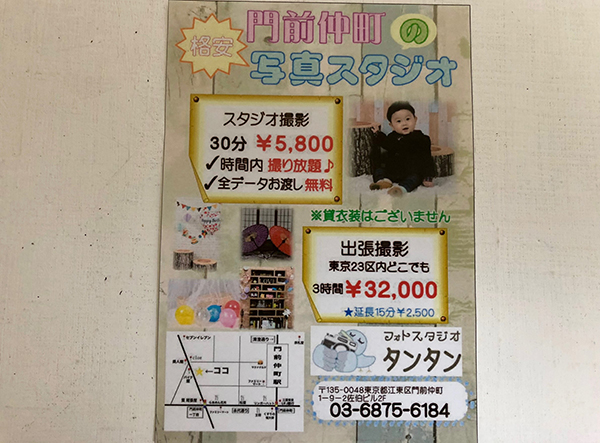 Conveniently located just two minutes' walk from Monzen-nakacho Station, Photo Studio Tantan offers a wide range of photographic services at competitive prices. Mr. Takahashi's work displays the warmth of the close-knit families of old-town Koto-ku, together with the understanding of someone who is a young father himself.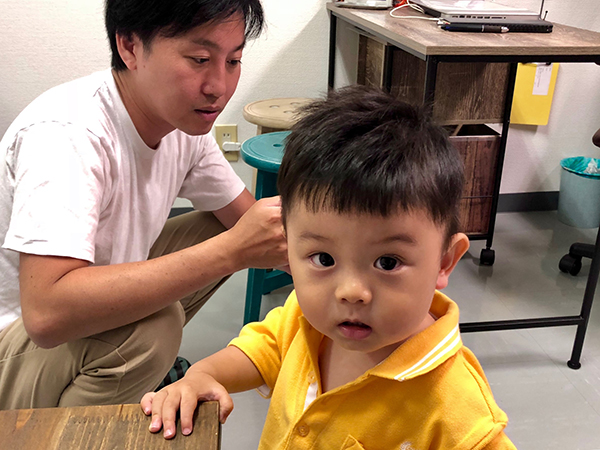 Whatever your photographic needs may be, Mr. Takahashi is the man to call. You can also play with Nagisa and sit on the baby chair!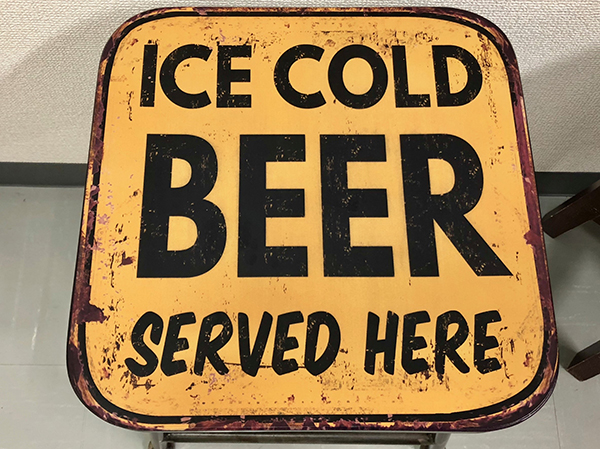 Story and Photos by Stephen Spencer