Tasty and Affordable Chinese in Kameido
Published: December 16, 2020
In recent times, the Kameido area of Koto-ku has seen an explosion in eateries offering top quality fare at very affordable prices. For those in-the-know, this has long been the case but now increased coverage is revealing even more hidden gems. On a warm late-autumn evening, we dropped into one of those gems, China Chubo, to talk Chinese food with owner Mr. Geni Sho.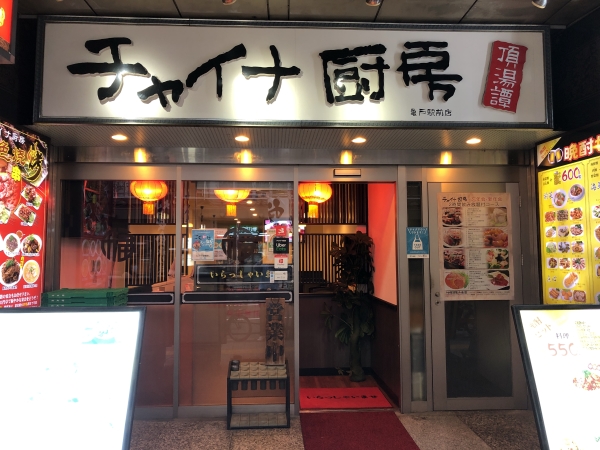 Located on the right side of Meiji Street, three minutes north of Kameido station, China Chubo is one of those places it's easy to overlook; it's under an awning and the pavement's always bustling at any time of day. However, those who do take a look are amply rewarded.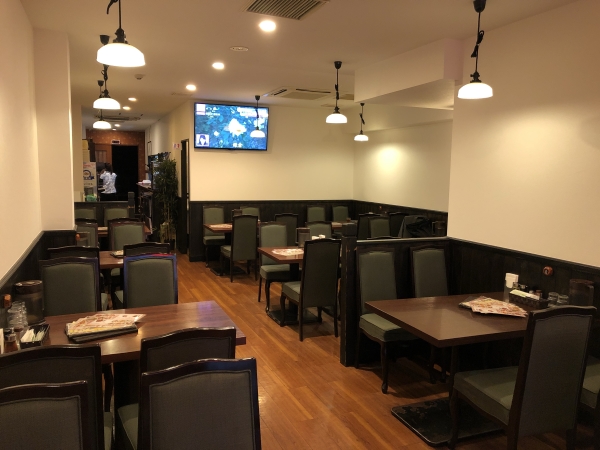 The long interior is bright, airy, and comfortably lit, with the kitchen ably manned by vastly experienced chefs from China.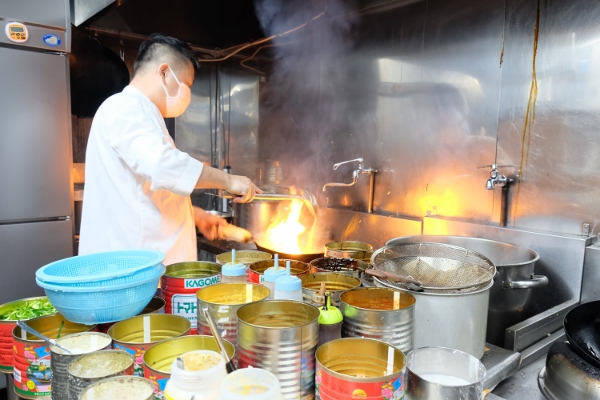 With a wide array of oils, seasonings, and spices the chef waves his magic to produce over 150 different dishes.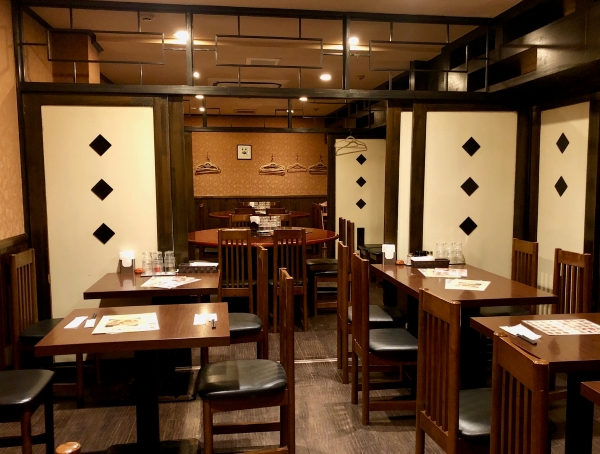 Past the kitchen, sliding doors open to reveal rooms beyond rooms, like a kind of theatre set.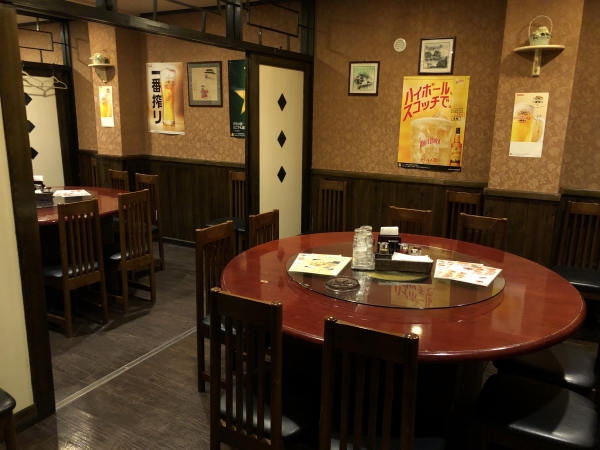 Dark wood paneled walls and a wooden floor create a pleasant contrast with the front area.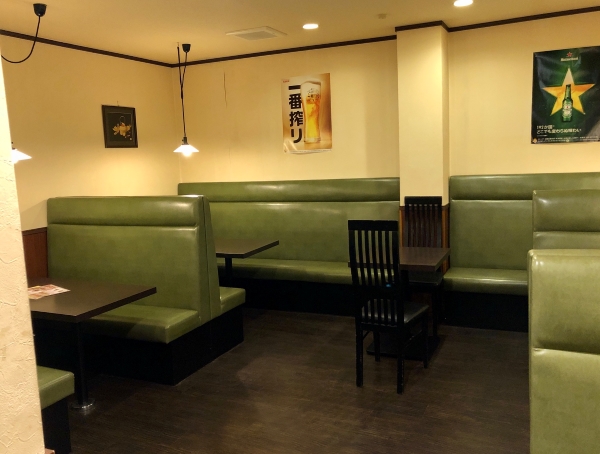 While yet another room features high-backed green banquettes, redolent of China. There's certainly no shortage of seats at China Chubo!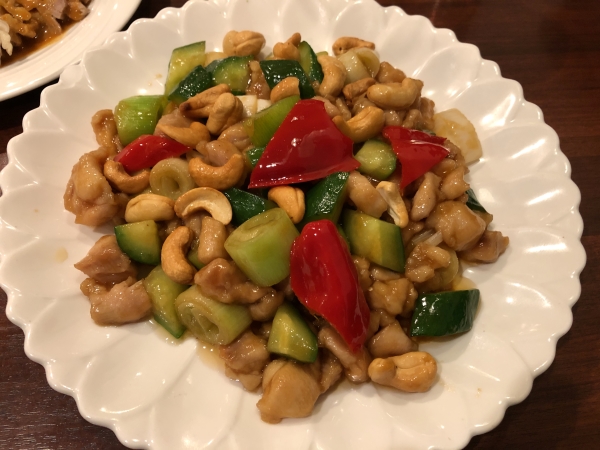 Mr. Sho's chef quickly whipped up a couple of signature dishes. This chicken and cashew nut stir-fry was very tasty indeed; soft chicken thigh meat, crisp vegetables, and crunchy cashews created a marvellous array of textures. At just 480 yen as a single dish, it's fantastic value.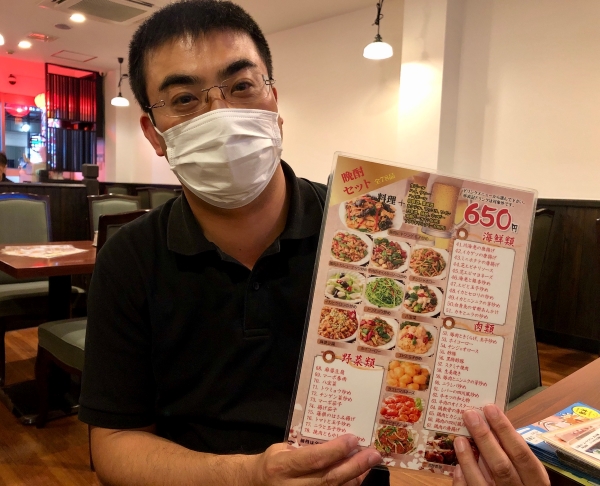 Here Mr. Sho models his innovative drink set menu. For either 550, 600, or 650 yen customers can select a drink (draft beer, sours, highballs, makkori, cocktails etc) and one dish from the 78 featured on the menu here. Most of the popular Chinese dishes are available: mabo tofu, shrimp in chili sauce, sweet and sour pork, twice cooked pork, plus many, many more.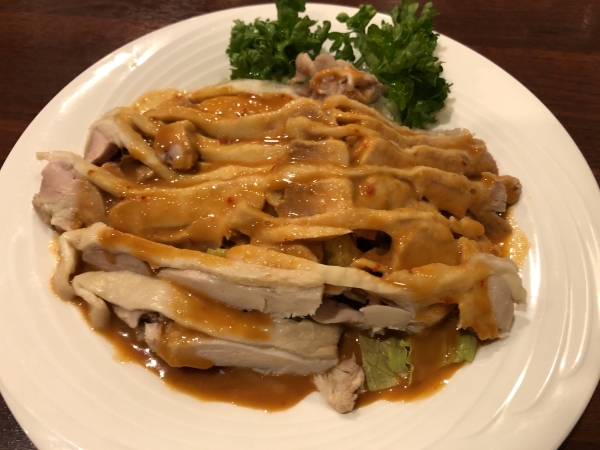 This banbanji chicken is featured on the 600 yen drink set menu. The tender chicken breast poached and served with a creamy, mildly spiced sesame sauce is a summer classic that's available all year round at China Chubo.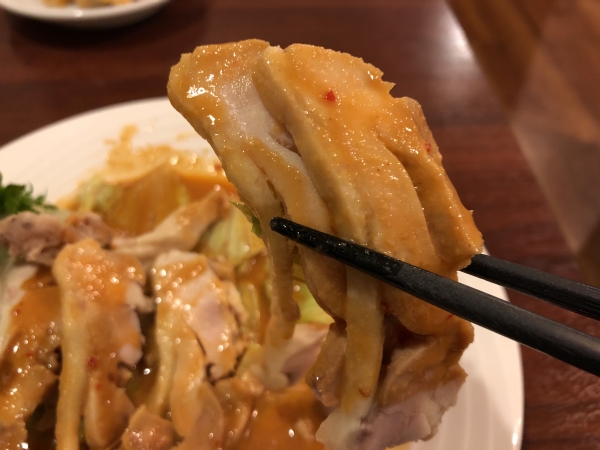 The soft and juicy chicken combined perfectly with the rich sesame sauce. "We offer mainly Sichuan and North-eastern Chinese dishes," explained long-term Kameido resident Mr. Sho. "We aim to offer top quality, real Chinese food at affordable prices. I'm working on developing original dishes and expanding the menu to cater more for children." With the current construction of a massive housing complex near Kameido station that seems like a smart move!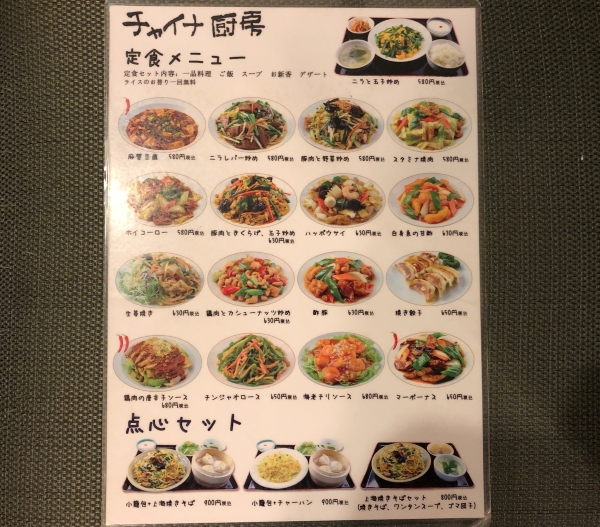 For hungry local residents and workers, the lunch set menu is amazing: a main dish, rice, soup, a side dish and dessert costs between 580 and 680 yen. The set lunches certainly live up to Mr. Sho's stated desire to offer large portions at reasonable prices.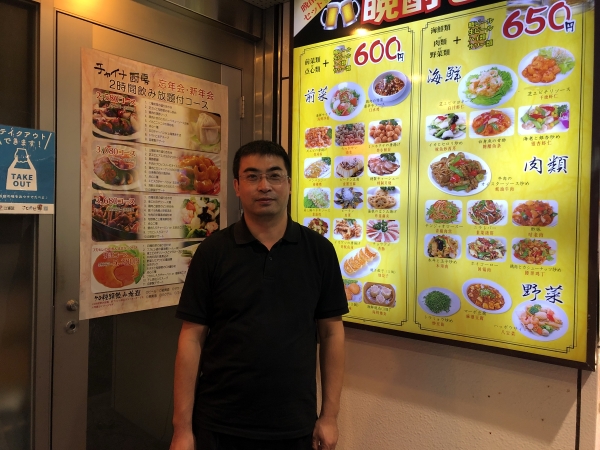 After doing post-graduate study at a university in Japan, Mr. Sho worked in an entirely different field before entering the restaurant business. After learning the trade, he became independent, opening China Chubo in 2011. The menu at China Chubo is massive, offering everything from light snacks to full-blown banquets with all-you-can-drink service. While serving all the more popular Chinese dishes, China Chubo offers many rare and unusual ones. It's well worth a visit and prices are very reasonable too!
Story and photographs by Stephen Spencer