If you come out of Toyosu Station on the Tokyo Metro Yurakucho Line in the late evening and realise that you have nothing to eat in your apartment, you can always drop into Tatsumi Chain Toyosu Branch (opening times: 09:00 to 22:00), a small supermarket located a short walk from exit number 4.
Situated on its current site since 1960, Tatsumi Chain has been serving people in the Toyosu area for almost 60 years. The supermarket was set up by the current owner's father to serve the shipyard and factory workers working in Toyosu at that time. However, times change and the heavy industries in the Toyosu area have largely vanished, to be replaced by high-rise office buildings and apartment blocks, inhabited by single people and young couples with children.
Wandering into the store, past the boxes of fresh fruits and vegetables stacked outside, I was struck by the variety of food items on display along the aisles. Despite its size, which is similar to that of a larger convenience store, Tatsumi Chain offers a wide selection of food items.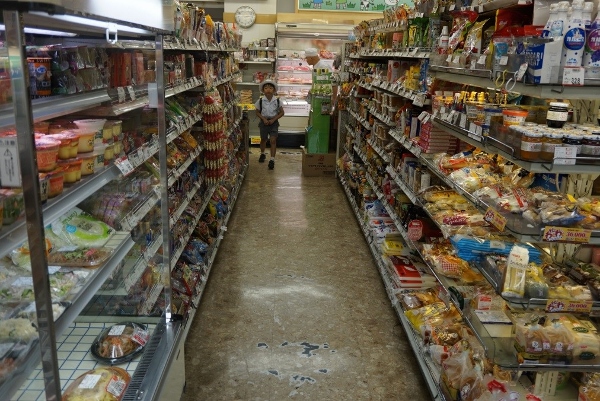 Mr. Yoshiyasu Muramatsu, the second generation owner, doesn't pack his shop's shelves with mountains of the same product. Instead, he has a few of each item on sale and is constantly replenishing the shelves; this makes it possible to display the many different types of food the store sells.
As an independent store, Tatsumi Chain has difficulty competing with the large supermarket chains, in terms of price and product range. Instead, what he focuses on is freshness and knowing what his customers want. Long-term customer loyalty is important to Mr. Muramatsu; being on the same site for as long as it has, the shop has maintained the patronage of its customers who regard it not just as a convenient but impersonal place for shopping (you can go to one of the convenience stores or large supermarkets for that), but as a social place to drop into. Mr. Muramatsu relates how some of his elderly customers insist on heading to the store when going for a walk with their daughters, or telling their home helpers to buy their shopping from Tatsumi Chain.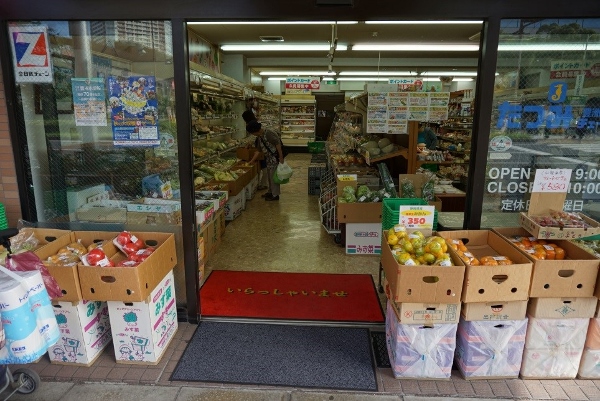 If you are looking for foreign branded goods this is not the place to come to; Tatsumi Chain focuses on Japanese produce. The afternoon I visited the store, there were various fresh Japanese vegetables on sale, including nira (Chinese chives), myoga (Japanese ginger), kabu (Japanese turnip), renkon (lotus root) and kiku no hana (chrysanthemum flowers); however, amongst all the traditional Japanese vegetables on sale I did happen to see that English stalwart, the cauliflower, which is somewhat a rarity in Japan.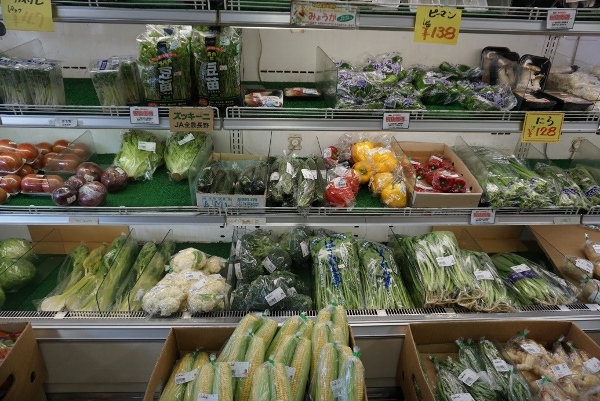 And whilst there aren't the rows and rows of different types of Italian and Spanish olive oils you see in most large supermarkets, in contrast there are numerous types of tofu on sale, and Tatsumi Chain does offer its customers a goodly range of traditional Japanese pickled foods, such as rakkyo (sweet pickled onions – a particular favourite of mine), nukamiso-zuke (vegetables pickled in rice bran paste), ginger pickled in sake and umeboshi (pickled Japanese apricots).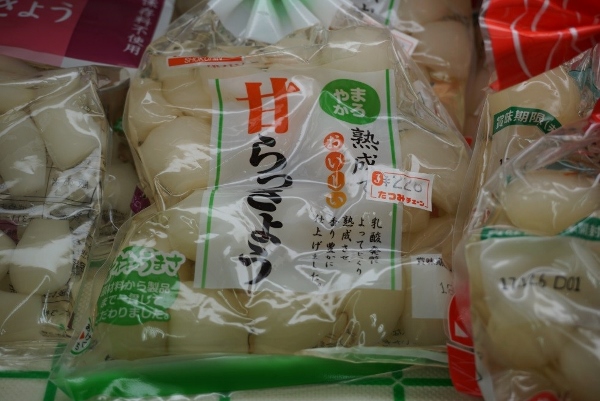 However, turning the corner of one of the aisles I was confronted by jars of gherkins and sauerkraut. When I expressed surprise, Mr. Muramatsu grinned and said that he stocked them by special request from a foreign customer. How about that for customer service?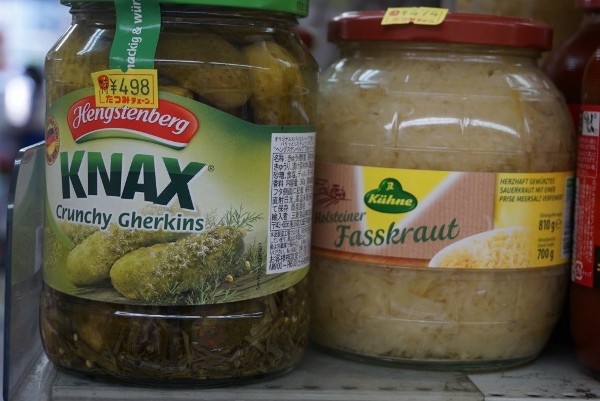 Tatsumi Chain also carries a range of fresh fish and shellfish, and the packs of tuna, scallops and salmon for sashimi looked particularly tasty.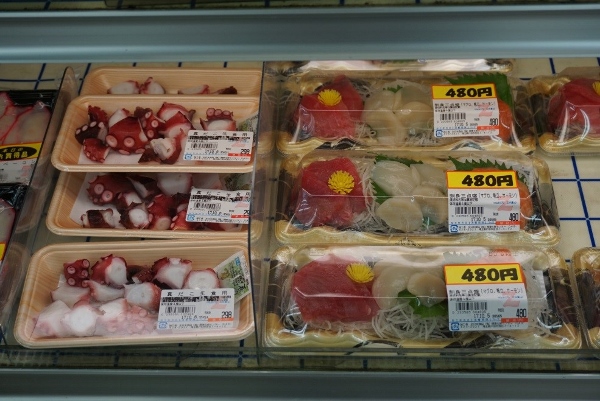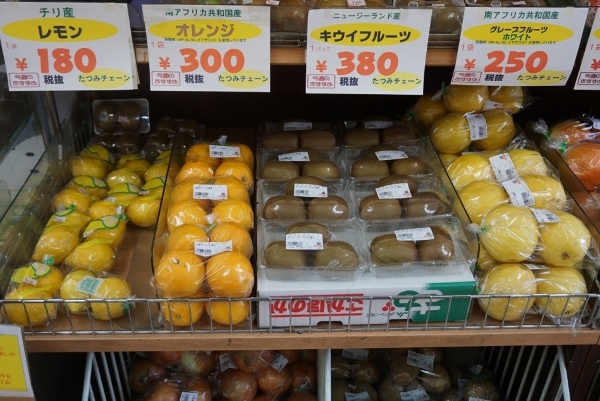 Whilst tradition is important, Mr. Muramatsu realises that to compete, he has to find ways to differentiate his business, and is always on the lookout for new ideas. The shop has its own automated shoppers' loyalty card, and also operates a delivery service within the local area.
On the 2nd floor of the store is where the staff members make fresh bento (lunch boxes) for workers in the nearby office blocks, as well as for those customers looking for something easy to prepare for the evening meal. These are reasonably priced and I indulged in some fried chicken and fried squid for my dinner.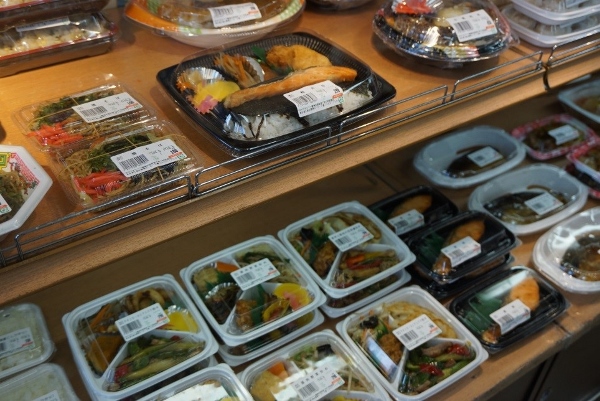 Chatting with Mr. Muramatsu in between him stocking the shelves of his store, I got the feel that Tastumi Chain is a super "local" supermarket.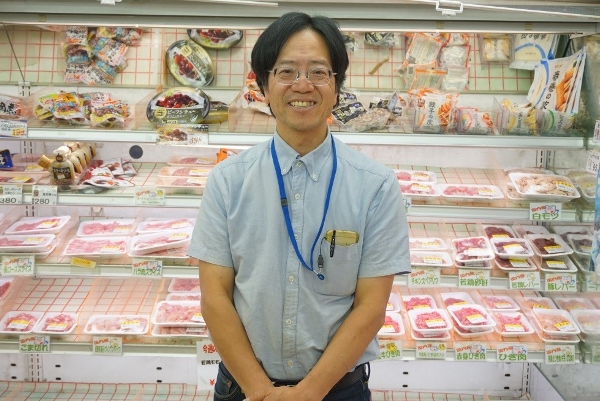 Story and Photos by Jeremy Hutchinson