Technique and Technology
Published: May 21, 2021
Great news! C∞ has opened a new salon near Kiyosumi-shirakawa station in Koto-ku. The new salon is the third for C∞ (pronounced c-infinito), following the original in Ojima and a second shop also on Meiji Street, closer to Kameido. All three are registered with Kotomise. On a recent afternoon, we dropped in to chat with the Master, Mr. Yusuke Kazuno and his "ace" Ms. Ayaka Maeda.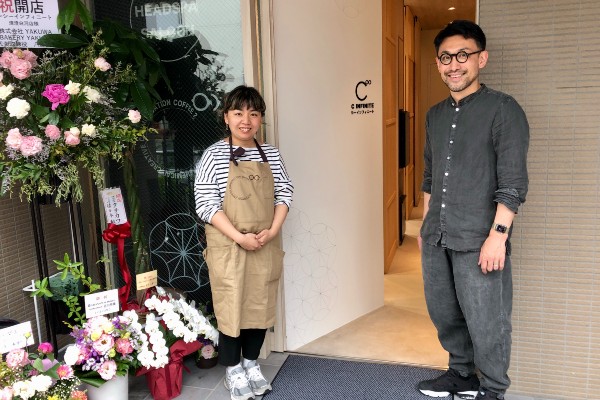 "We opened on the 8th of May this year," explained Mr. Kazuno, "with a slightly different nuance from the other shops. There are two completely private rooms here, both equipped with reclining backwash stations and cutting chairs, so that customers need only interact with the stylist. This allows the customers to discuss their hair care privately and express their concerns freely. Many customers find it more conducive."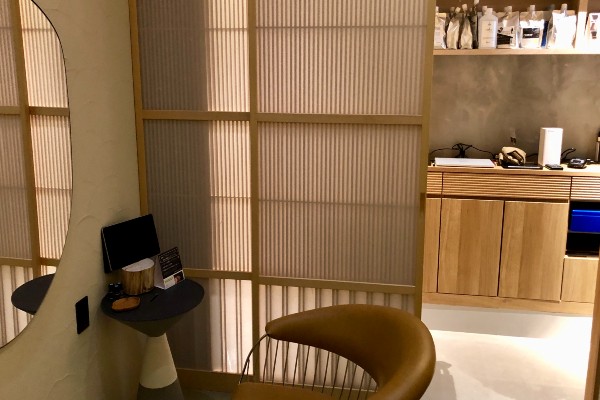 "We have two stylists and a therapist, including Ms. Maeda who is a specialist in men's cuts, short cuts, and very short cuts. She's here from Tuesdays to Saturdays," said Mr. Kazuno. The interior design is also quite different from the other two shops, with a distinctly Japanese style.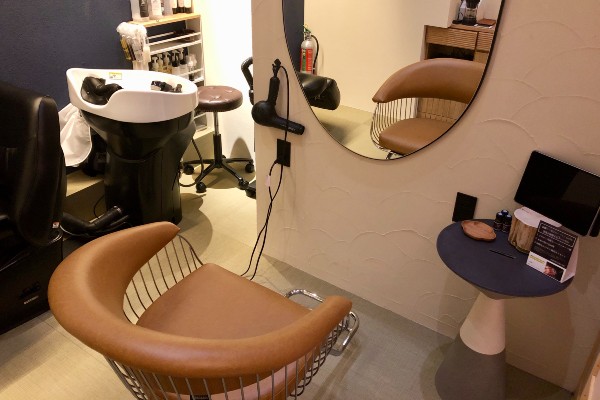 There are blonde wooden lattice doors, tatami mat flooring and earth tones in the rooms, while cool jazz drifts pleasantly through the air. It's a relaxed and very comfortable atmosphere.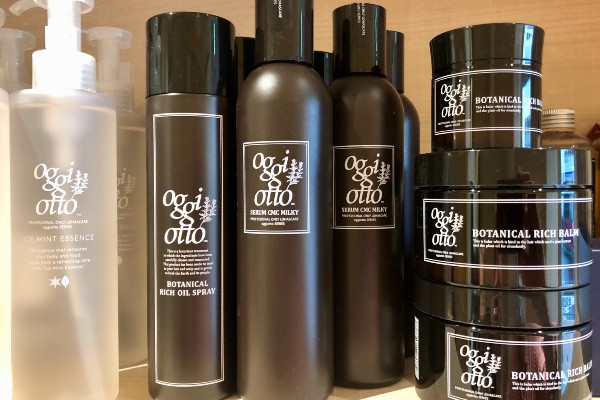 C∞ uses the full range of Oggi Otto salon-only premium healthcare products. Oggi Otto offers a stunning array of shampoos, serums, scalp care oils, hair treatments, gels, minus ion essences and essential oils. In fact, C∞ is at the forefront of modern hair and scalp care in Tokyo.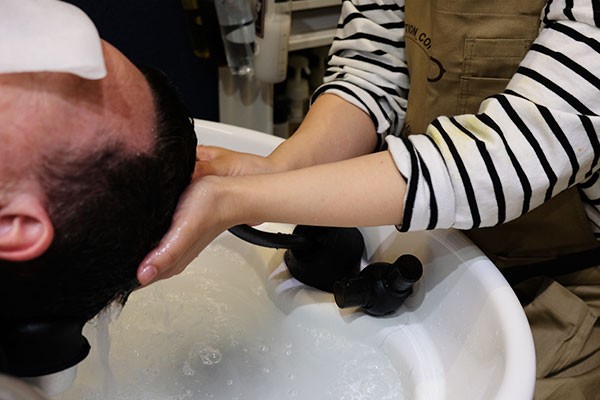 Without further ado, I take a seat on the extremely comfortable reclining backwash station and Ms. Maeda washes my hair with the micro-bubble spray. It's powerful, quickly removing the oil and dirt, and it also feels really good. Ms. Maeda then works an extremely aromatic shampoo into my hair. It smells wonderful, like a Mediterranean garden! She massages my scalp and rinses the excess shampoo from my hair. A very pleasant experience indeed!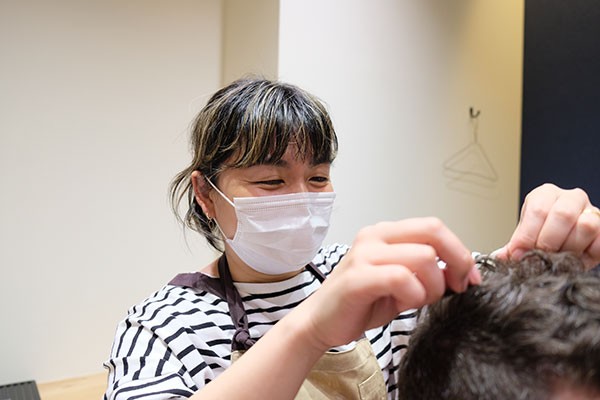 "I was born and raised in Hiroshima," Ms. Maeda explained. "My father was a barber. Growing up, I had no doubt that I'd become a hair stylist.  After high school, I went to hairdressing school and worked in a barber shop. I earned both hairdressing and beautician licences. I've done esthetic massage, worked as a home stylist visiting customer's houses and then I spent eight years with the largest salon chain in Japan."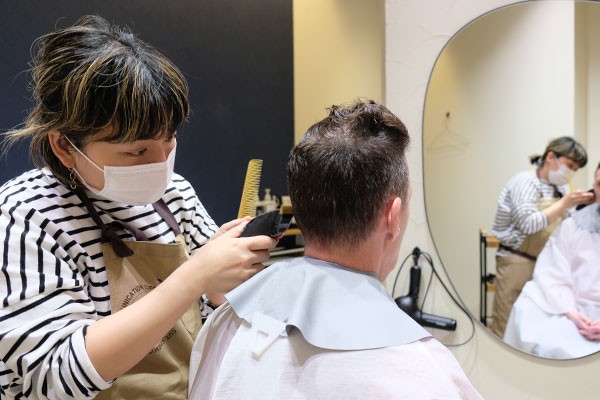 Ms. Maeda's touch with the clippers was both deft and fast. C∞ is by appointment only, as Ms. Maeda is so popular it's almost impossible to just walk in. Book early is our advice!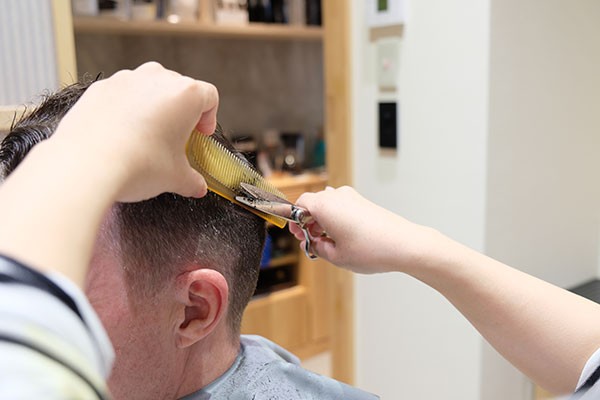 It's when Ms. Maeda begins cutting that we see exactly why Mr. Kazuno calls her "my ace". Her barbering technique is tremendous, and it's no surprise to hear she was in great demand in her previous salons in Roppongi and Ginza. Still only just turned 30, she has 14 years experience already!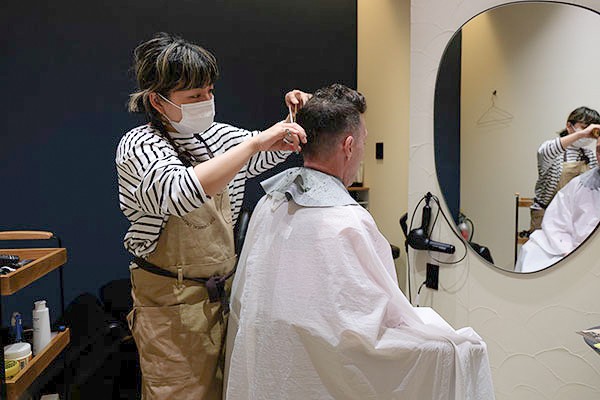 According to Mr. Kazuno and Ms. Maeda, the increase in teleworking caused by the current pandemic has prompted changes in hair styles. While the men's fade, at which Ms. Maeda is exceptionally proficient, has retained its popularity, the number of female customers asking for shorter cuts is increasing. Low maintenance bobs are still wildly popular, with even shorter than usual pixie cuts showing a strong trend.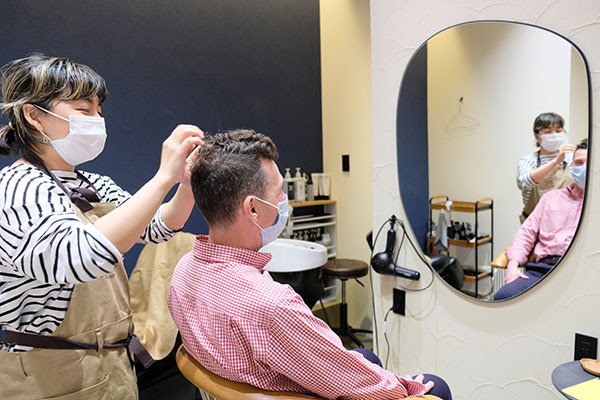 Ms. Maeda finishes off with a small amount of Oggi Otto mousse.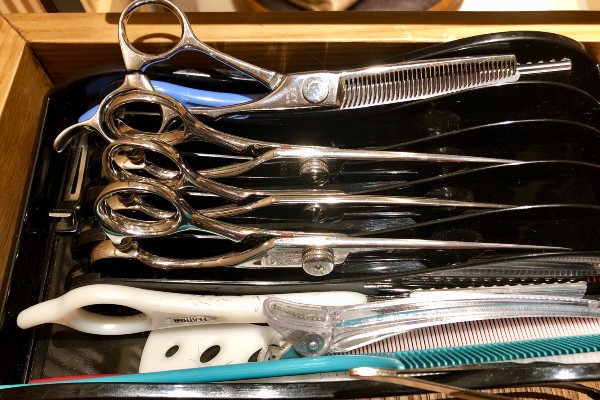 C∞ offers an astonishing array of courses for both men and women. Scalp care courses and special treatments for men are of the highest quality. The men's "ume" course, of which I enjoyed a truncated version, is 8,800 yen for a lengthy head spa and cut. Given the current restrictions in everyday life, a visit to the hair salon and beautician is one of the few ways we can currently pamper ourselves.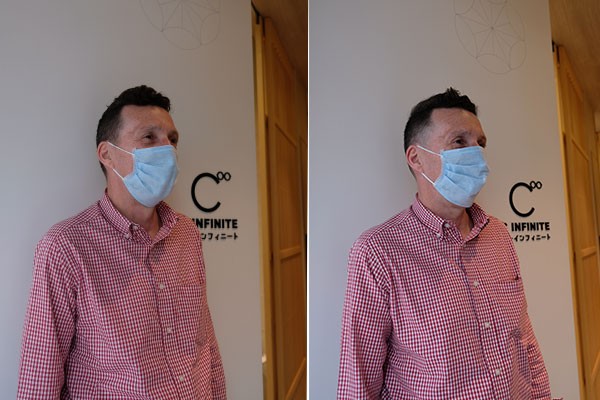 Ms. Maeda certainly worked her magic here! Unlike the other C∞ salons, the Kiyosumi store doesn't serve coffee. In keeping with the decor and ambience it serves Japanese herbal (yakuzen) tea. We were unable to partake on the day we visited, but having drunk the excellent coffee served at the Ojima salon we're certain it'll be very good indeed. If you're looking for a salon with privacy, that offers a combination of traditional haircutting techniques and the cutting edge of modern technology in a comfortable ambience, then C∞ in Kiyosumi is the place for you.
Story and Photos by Stephen Spencer