In Botan, a quiet neighbourhood just a stone's throw from busy Monzen-nakacho, is Hanabusa, a restaurant serving "soba" (buckwheat) dishes. The restaurant is run by Mr. Masato Orima who, looking much younger than his 53 years, makes soba every day by hand for lunchtime and evening meals.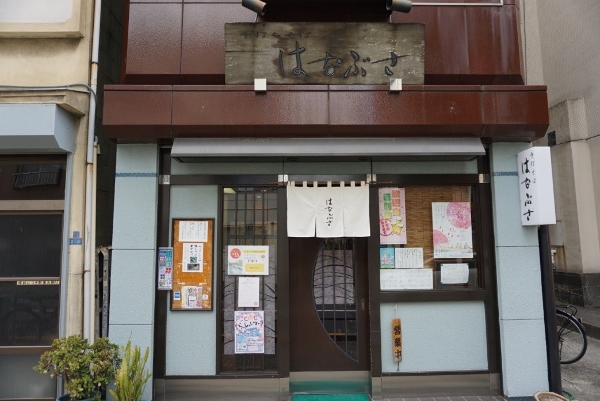 Mr. Orima's love of soba is inherited from his father, who worked in a soba shop owned by a relative. After several years working in other soba establishments,  he opened Hanabusa in 1992 with backing from his father. The restaurant has a staff of four, including Mr. Orima himself, who focuses on the frying and soba-making side of the business, assisted by an "itamae" (Japanese chef) who is mainly responsible for the cutting up and preparation of the other foods on Hanabusa's menu.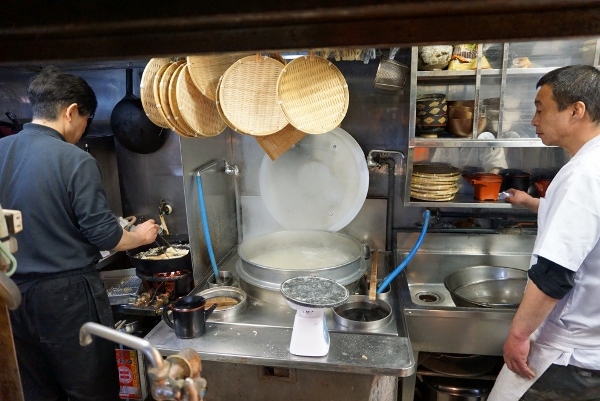 Hanabusa serves three types of handmade soba: "edomae", "inaka" and "sarashina", each representing a different grade of refined buckwheat.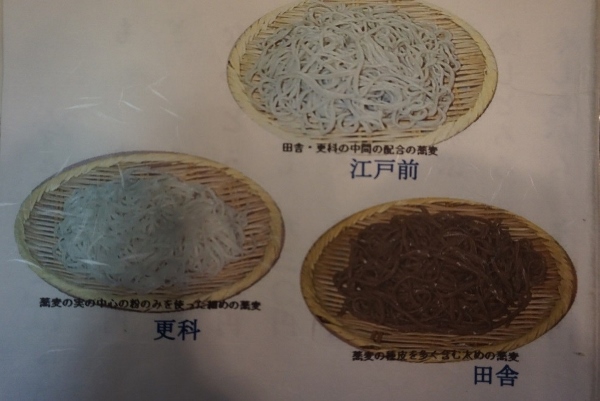 When I asked Mr. Orima the secret of his restaurant's popularity with the (mainly) businessmen and office workers who frequent Hanabusa, he replied without hesitation, "because my soba is freshly handmade and we offer lots more 'tsumami' (snacks or side dishes) than other soba shops, to go with the drinks in the evenings."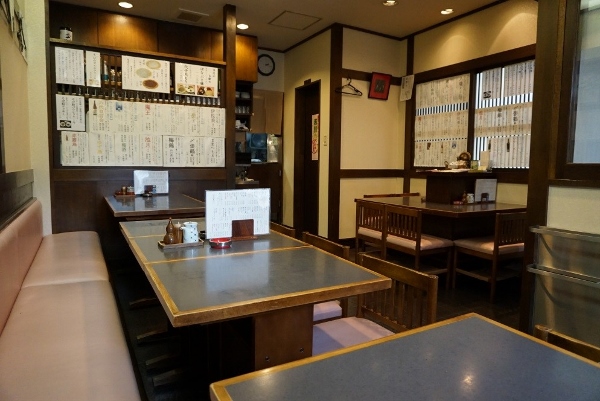 To that I would also add the extensive range of sake, shochu, beer and wine (including those produced by the local Fukagawa Winery), plus the traditional décor which gives Hanabusa a relaxed, comfortable and "established" feel to it.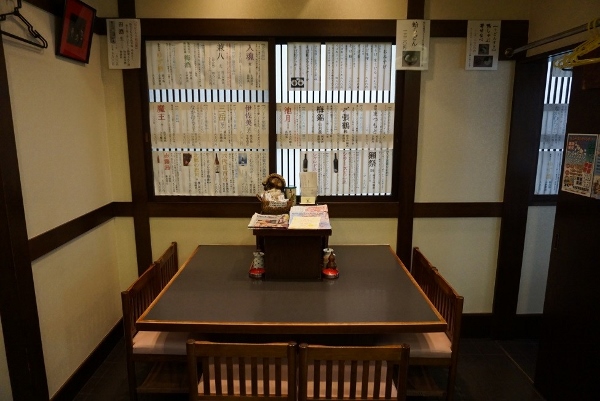 What is more, Hanabusa does a special line of soba ice cream, handmade on the premises, as well as soba pound cakes and soba cookies, which are made by a nearby baker, using soba rolled by Mr. Orima.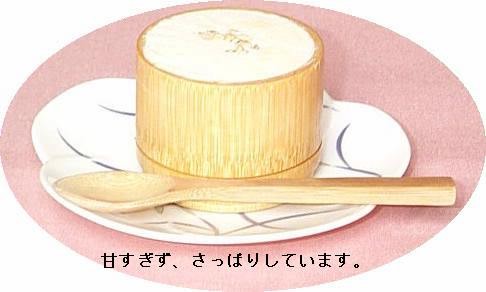 Mr. Orima suggests that as evenings are popular, if you intend to see what Hanabusa has to offer, it is better to book beforehand.
For a lunchtime meal, Mr. Orima recommends the "anago tenmori" (left hand side below) or the "hanabusa-zen" (right hand side below), priced at 1,290 yen and 1,130 yen respectively.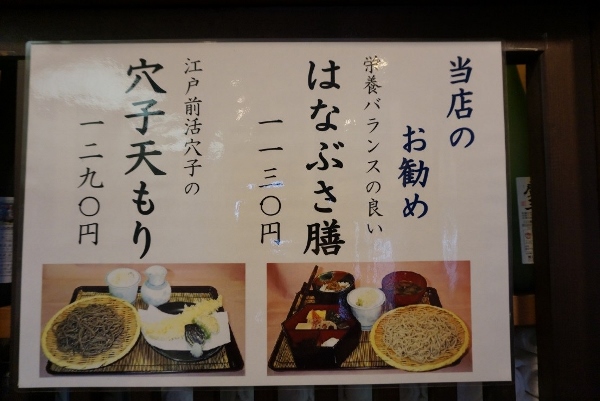 I was then given some dishes to sample. The first was a "tokusei tenmori". This consisted of a plate of edomae soba accompanied by "anago" (conger eel), giant prawn, and tender pieces of pumpkin, eggplant and sweet potato tempura with a crispy, but not oily, coating. All this for 1,900 yen.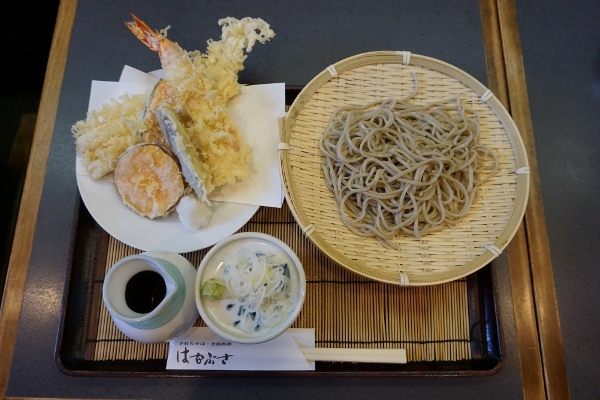 I was then served a bowl of avocado and "maguro" (tuna) in a "wasabi" (Japanese horseradish) and mayonnaise sauce, on a bed of "shiso" (beefsteak plant) and seaweed; the wasabi giving the dish a bit of a kick. This seemed maybe a bit "avant-garde" for a soba restaurant, but the combination was perfect and it tasted delicious (700 yen).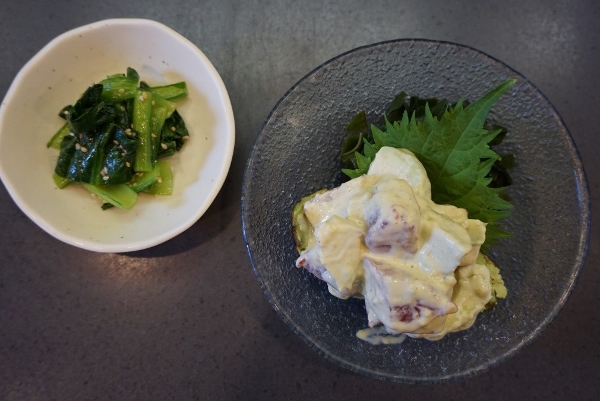 Then came a plate of "Tochio no abura-age yaki" (deep fried bean curd with ginger). The outer casing was nice and chewy, whilst the innards were light with a fluffy texture. Very tasty at only 650 yen.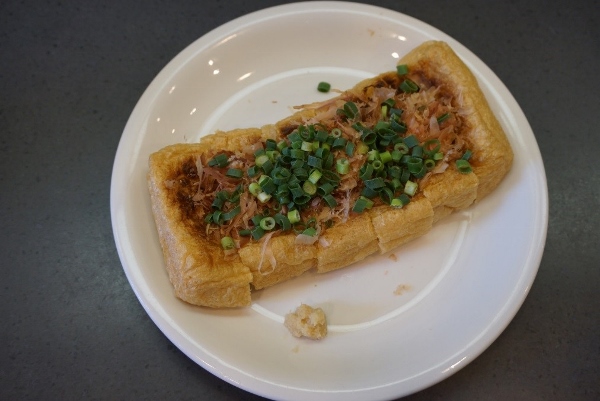 Looking at the compact and fully-utilised kitchen, I was puzzled as to where the soba was made, until Mr. Orima guided me out of the restaurant, across the road in front of Hanabusa, and a short way down a narrow side street. There in an annexe, at around 10:30 a.m. and 5:00 p.m. every day, he makes the three types of handmade soba used in the restaurant. Freshly-made soba is also on sale for those wanting to eat it at home.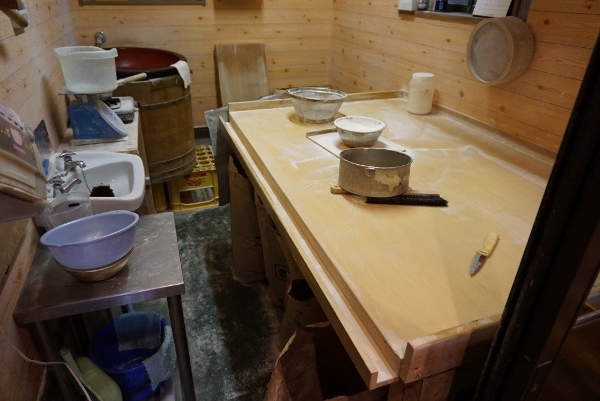 Coming away from Hanabusa, I realised that I have cycled past it several times, and after trying what it has to offer, I wondered why I had not dropped in for lunch before. I will certainly do my best to rectify this omission in future.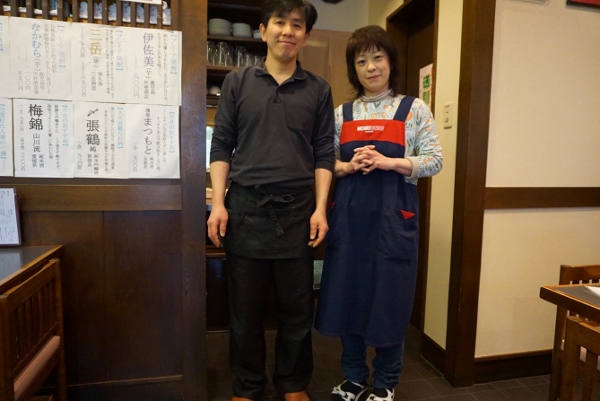 Story and Photos by Jeremy Hutchinson