Craft beer is currently trending around the world. Beer consumers are looking for special and authentic tastes, and that's what you would find at Gahaha Beer. Because most craft breweries are located in the western part of Tokyo, Gahaha Beer is a rarity, which adds to its uniqueness and charm. "I decided to open my restaurant here in Koto-Ku because I've always lived here with my family. It's a nice place," said the owner, Mr. Baba.
Opened in September of this year (2017), Gahaha Beer has already gained popularity in the Toyocho neighbourhood. The warm ambiance, delicious food, and most of all, tasty beers are without a doubt the main reasons for this success!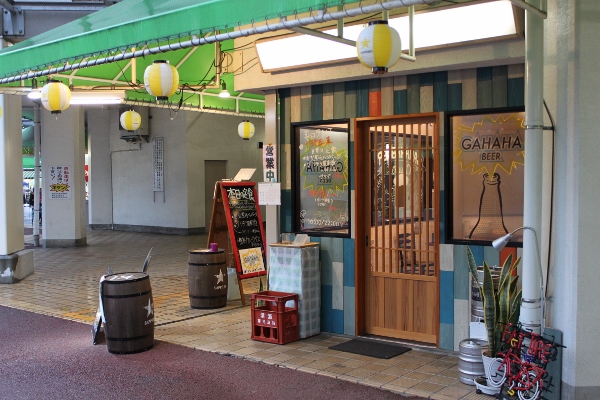 There is a cosy ambiance inside the restaurant. You can sit either at a table or at the counter and relax while drinking a glass of delicious beer.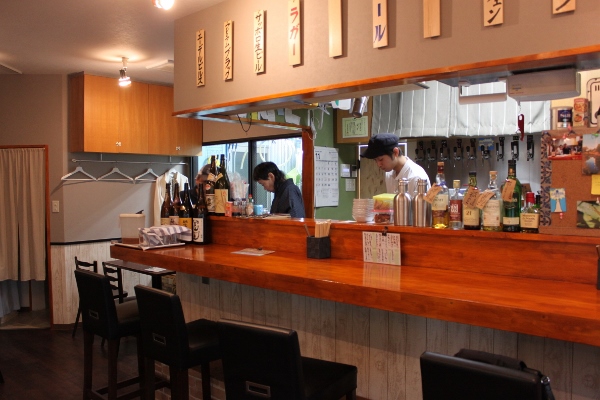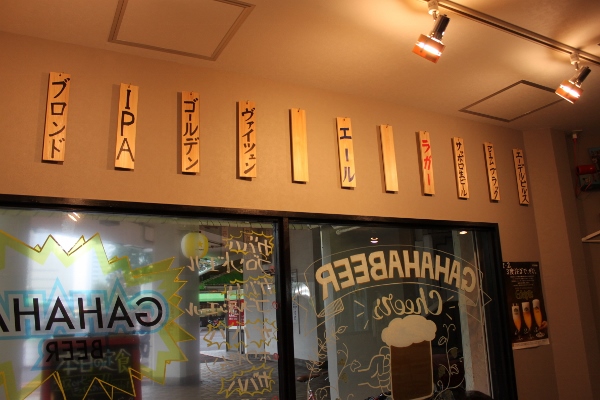 There is a window inside the restaurant from which you can see the brewing laboratory.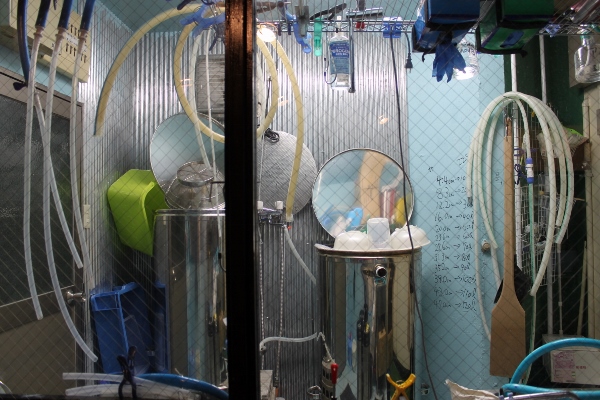 Brewing beer takes patience, precision and impeccable cleanliness of the brewing utensils. "Cleaning is a great part of the brewing process," explained Mr. Baba.
Since his youth, Mr. Baba has worked in different restaurants. A few years ago, he was employed at a restaurant in Nakano that brewed its own beer. He learned the art of making beer there. Currently, Mr. Baba runs his shop, helped by his mother and a friend. Mr. Baba is a friendly and smiling person—he is happy to talk with the customers about beer and to give interesting information about the brewing process of beer.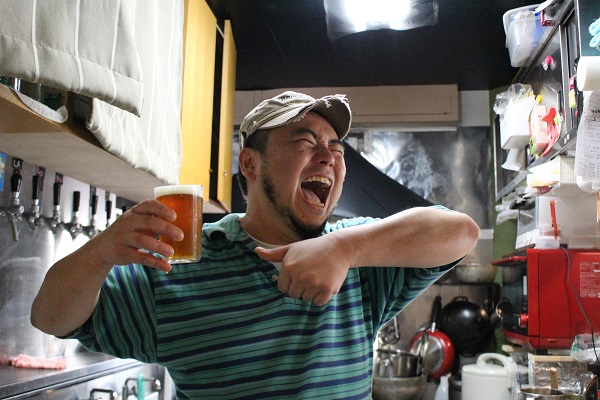 Mr. Baba uses hops from America and Europe. The malt comes from Canada, Germany and England. "There is no production of hops and malt in Japan. That's why I must import the raw materials," said Mr. Baba. He can brew around 180 liters of beer at once, but deplores the narrowness of his laboratory.
At Gahaha Beer, you can taste six different beers: golden, blonde, brown, white, white with vanilla flavour, and IPA (Indian Pale Ale). The alcohol content varies between 4% and 5% for the first few and reaches almost 8% for the IPA. In the winter, Mr. Baba plans to brew a seasonal beer. I look forward to tasting it!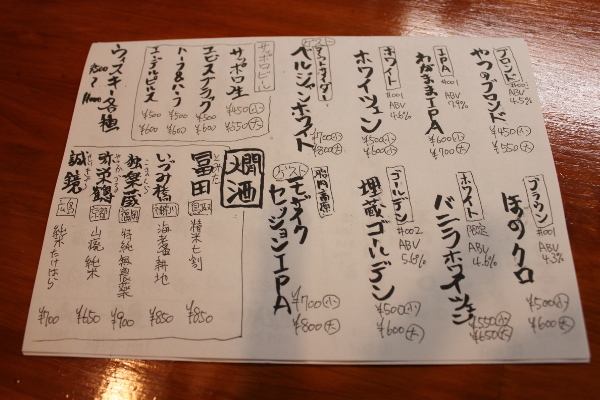 From left to right: blonde, white and brown.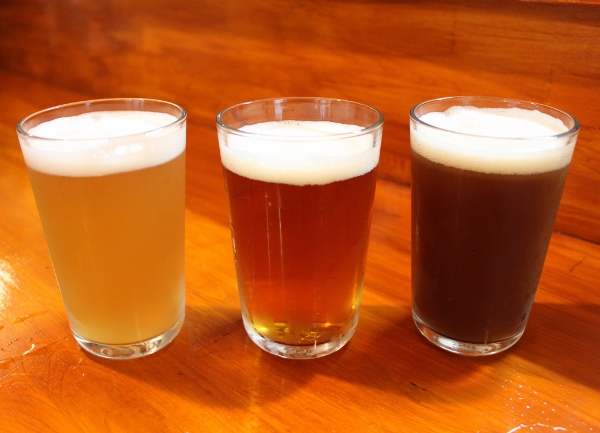 The majority of the customers are neighbors or employees who work around the area. During the weekdays, they like to come to Gahaha Beer for the delicious lunch set.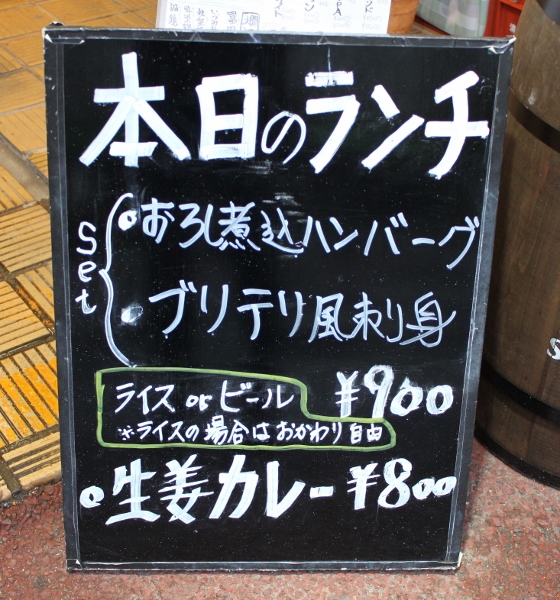 The restaurant has quickly become popular and it's better to make a reservation for lunch during the week. During the evenings and weekends, it's less crowded and you can enjoy the izakaya (Japanese pub) style food.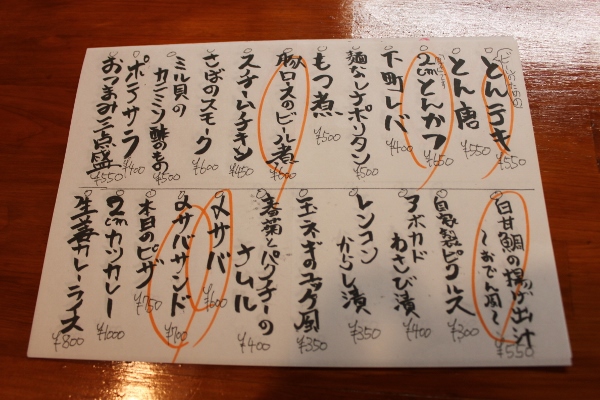 I tasted some of the delicious and authentic Japanese dishes offered: stewed duck with vegetables, boiled daikon radish with fish, lotus root salad and slices of avocado with wasabi.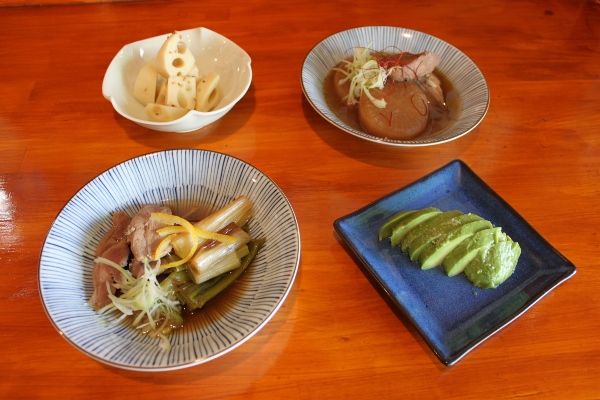 There is no doubt that Gahaha Beer will continue to increase in both popularity and renown. It will quickly become a must for lovers of good beer and good food; a place you should not miss!
Story by Aline Lambelet
Photos by Aline Lambelet and more