The Horumon-Yaki Experience in Sunamachi!
Published: December 4, 2023
※Prices are subject to change from those in effect at the time of the interview. Please contact the store directly for the latest information.
A hormone specialty restaurant praised for its deliciousness and budget-friendliness opened in 2017. The secret to its deliciousness lies in the direct supply of fresh hormones and lean meat from Shibaura Market, the only meat market in Tokyo.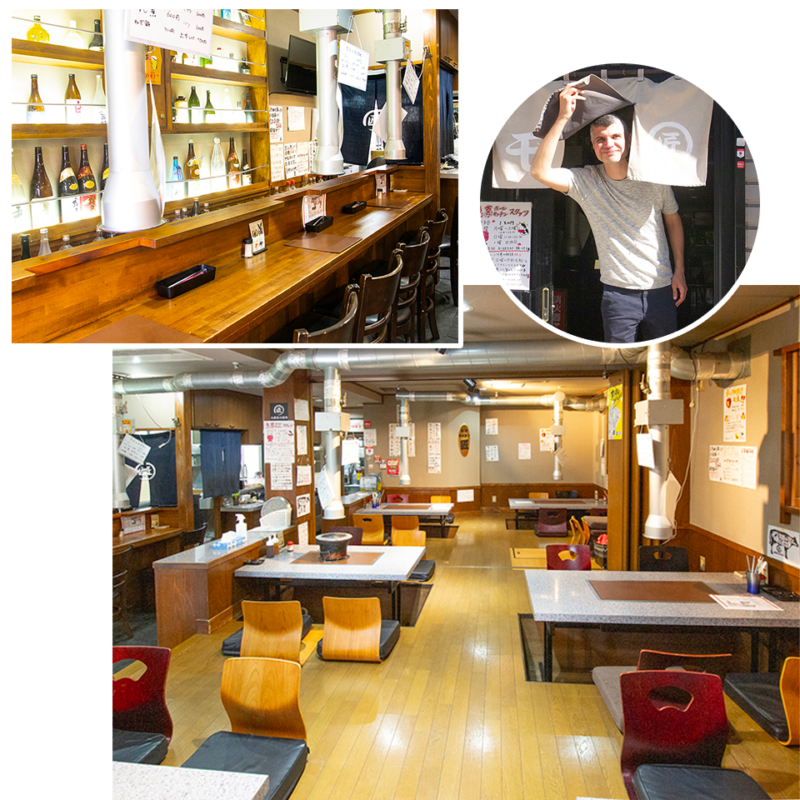 The interior of the restaurant features tables with horigotasu (low table over a hole in the floor having a heat source underneath seating) as well as counter seats, providing a spacious and comfortable dining area.
Catering to both friends and families, the restaurant's roomy interior is adorned with an
authentic decor that radiates a welcoming and friendly ambiance.​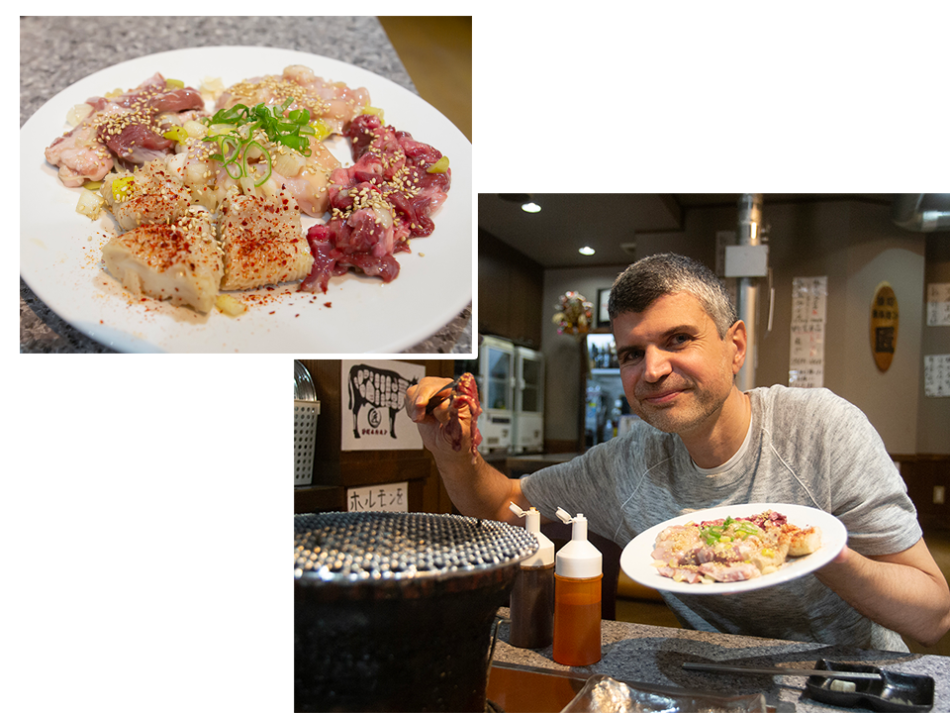 The daily special is a combination of 5 different types of offal for 1,958 yen.
On this day, it included white tripe, sagari (beef diaphragm), giara (beef intestine tripe), beef tongue, and in the middle, offal. The high-quality and fresh offal is carefully prepared for about 2 hours, ensuring that there is no unpleasant odor, making it very easy to taste.
While there are no English menus, the staff is very friendly and will make every effort to help you using their smartphones!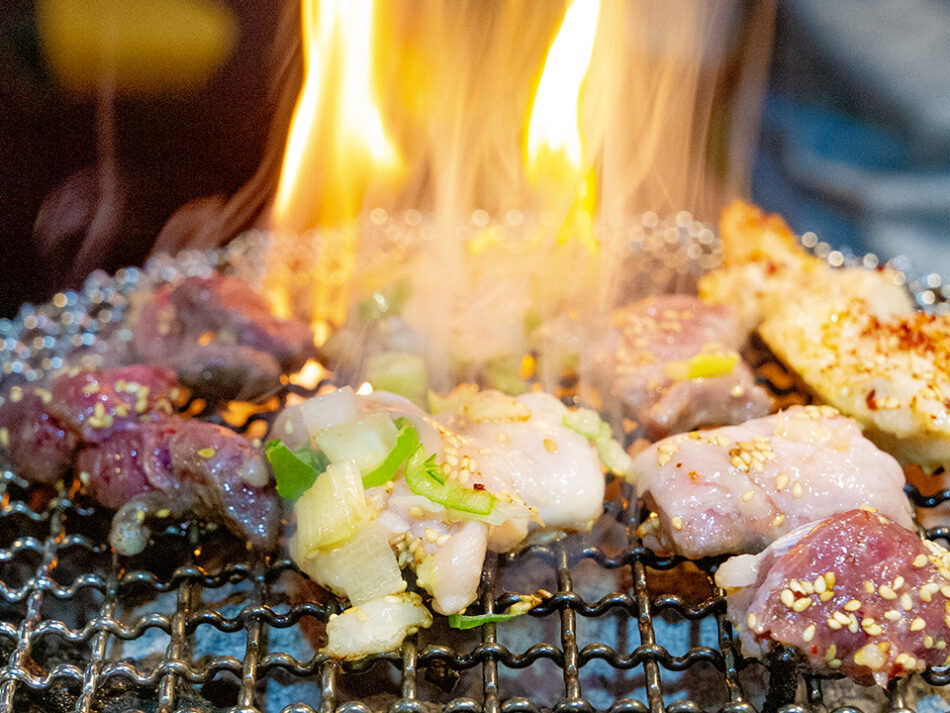 The offal, grilled over a charcoal brazier, is fragrant and incredibly juicy.
If you're unsure about what to order, I suggest getting a 'Moriawase' plate, which is a variety of different meats.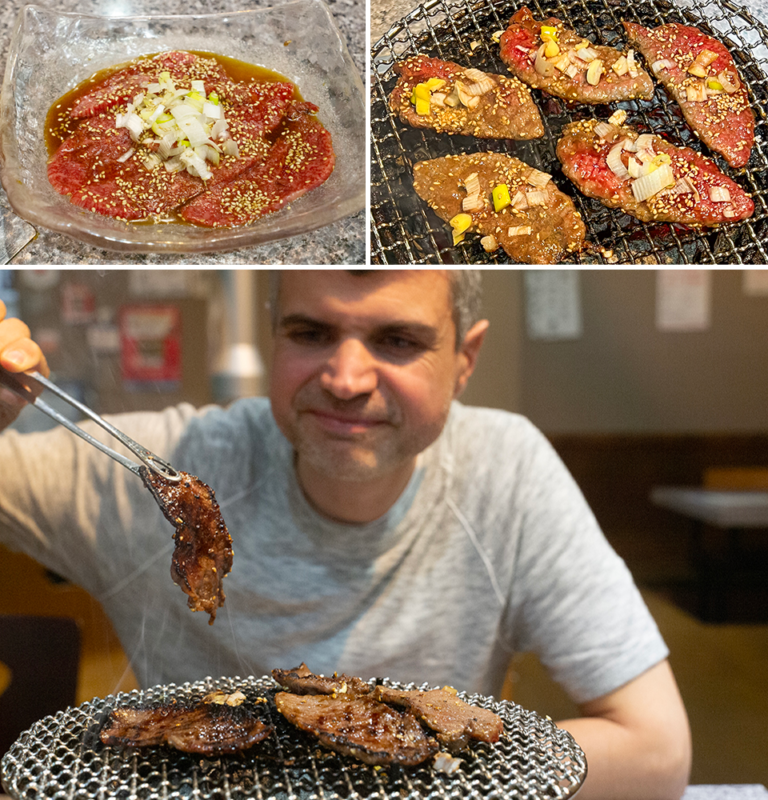 △Japanese Black Haired Tenderloin  1,738 yen
The tenderloin, marinated in our homemade sauce that is prepared over time, is tender and richly flavored with high-quality meat with plenty of fat.
It's a protein-rich dish. If you're not fond of the distinct flavor of offal, the menu also features the meats commonly found in traditional Yaki niku.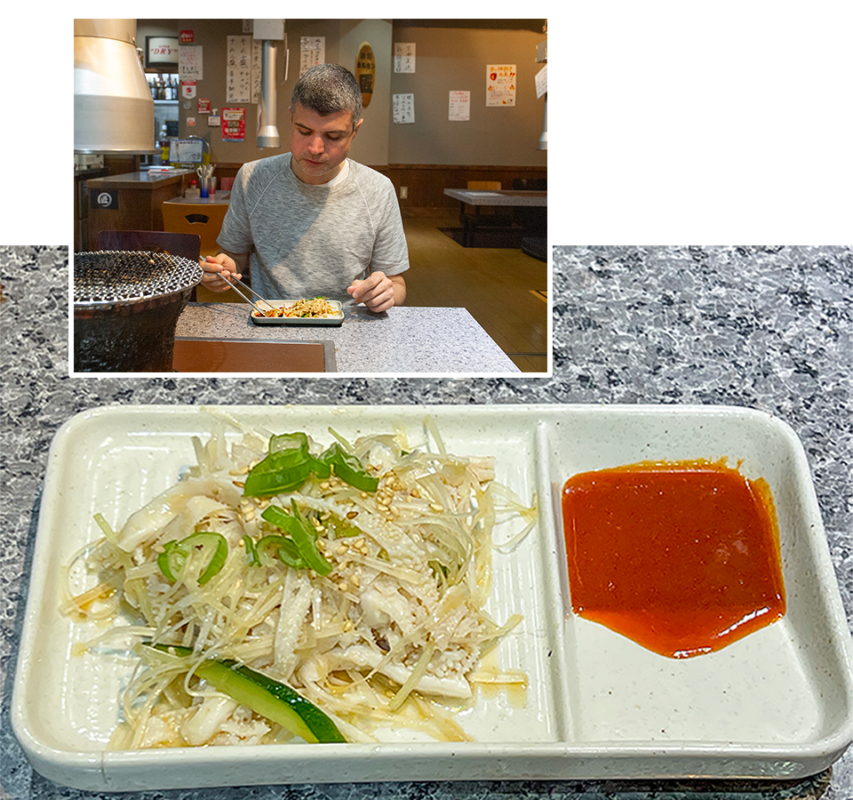 △White Senmai Sashimi  660 yen
This dish is prepared using cleaned and blanched white pork or beef intestines.
This meal adds a unique and refreshing element to the overall grilling experience.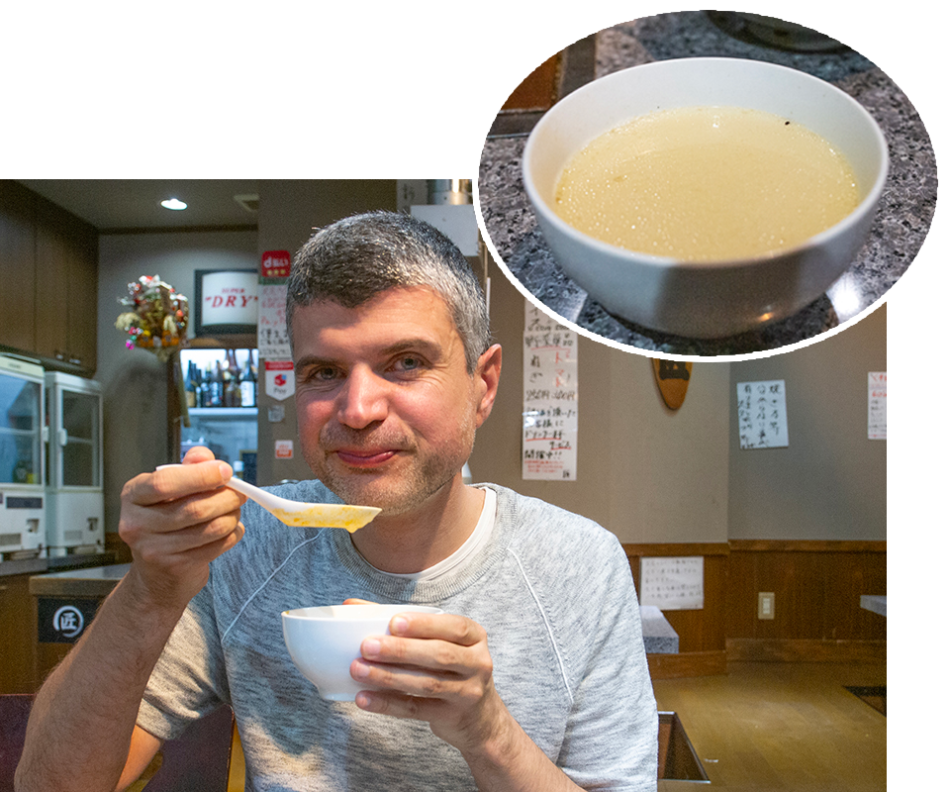 Beef bone simmered slowly for three days to create a rich and flavorful Gomtang soup.
Eating grilled meat can make you thirsty, so I recommend to refresh yourself with a soup or one of the many beverages offered by the restaurant. Besides soup, shochu (sweet potato-based alcohol) appears to be very popular here!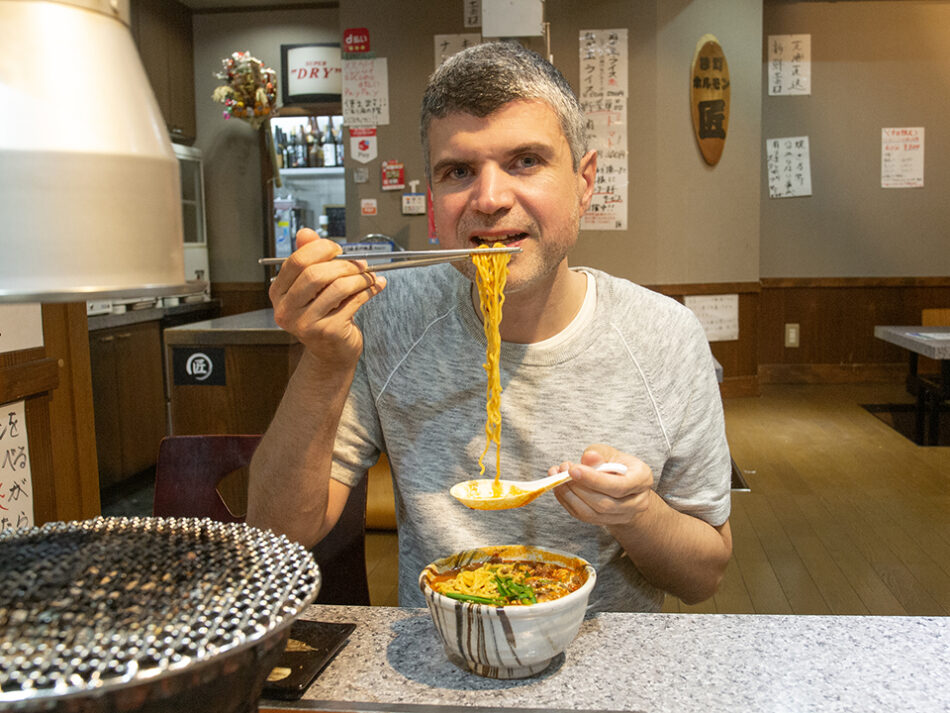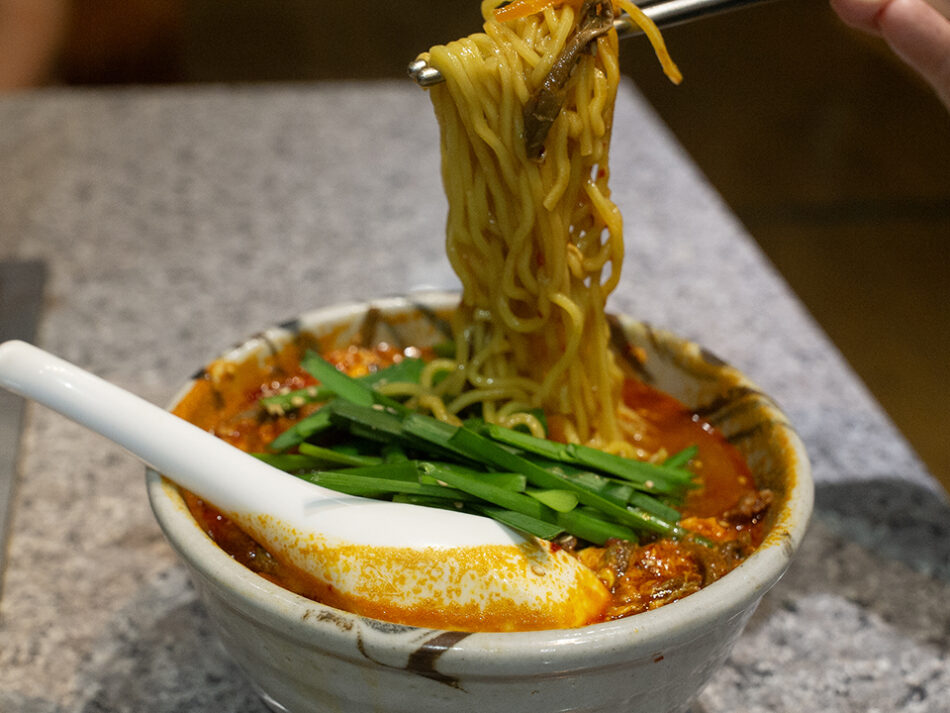 △Yukgaejang noodles  880 yen
With a good amount of chili peppers, the soup is well balanced between spiciness and umami flavor.
In addition to meats, you'll find Korean dishes to add a spicy touch to your meal making it hard to stop eating!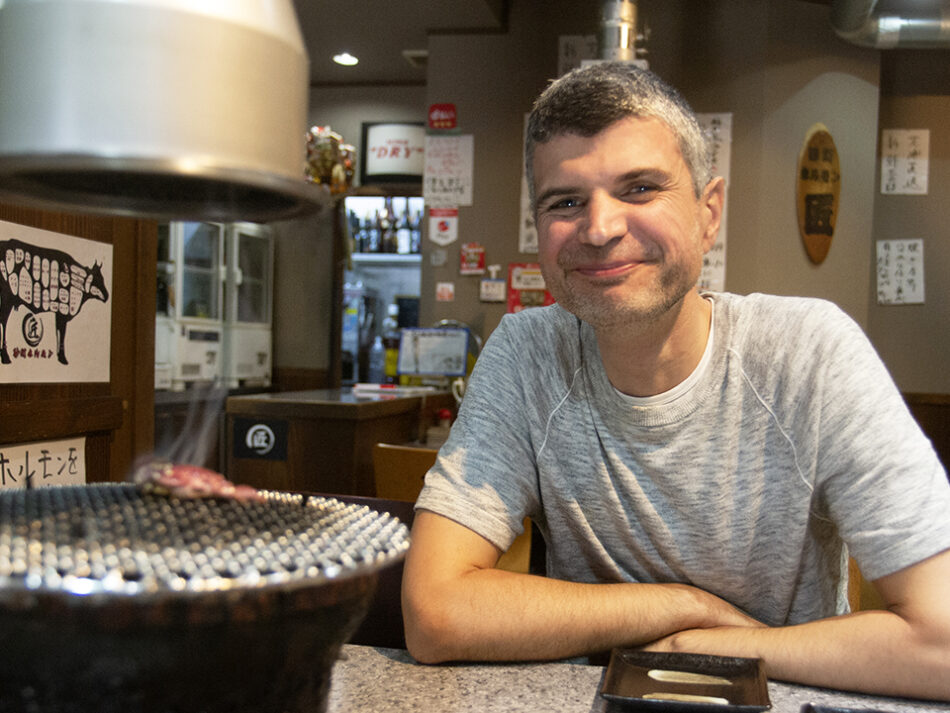 All the menu items are reasonably priced, but with the "Kotomise Coupon" , you can enjoy an additional 5% discount on weekdays. This is a great opportunity to visit and try
the food. The prices at this restaurant are notably more budget-friendly compared to most p​laces located in central Tokyo. It's a great value for the quality of food and experience you receive and I had a great time here. Please come with your friends and families and enjoy the fantastic atmosphere and flavors!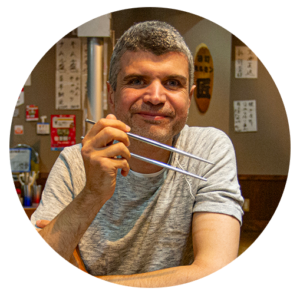 ≪English Reporter Journalist Profile≫
・Name:Grégoire Renais
・Age:Thirties
・Nationality:France
・Hobbies:Hiking, Photography (Landscapes, Japanese cultural events)
---
※Information is based on October 2023. Prices, operating hours, and other details might have changed. Please verify with the store directly.
※All prices mentioned in this article include tax.