The Perfect Place to Stay – Cherry Blossoms All Year Round
Published: January 6, 2021
In 2019, Ms. Tomoko Sato took the big decision to purchase a property in Ojima and have it renovated as a minpaku (private accommodation) property, in anticipation of the 2020 spring cherry blossom season, the various summer fireworks festivals in Tokyo, and the Tokyo Olympics. TK Court Ojima, or Sakuraya, as it is better known, opened in October 2019, but after a promising start, the spread of the corona virus in 2020 put a temporary halt to activities. Not to be deterred, Ms. Sato used this lull to raise the property's profile by having the exterior front wall decorated with a striking mural (see top photograph).
Located in a quiet side street, a 10-minute walk from the Toei Shinjuku Line's Ojima and Higashi Ojima stations, the outside of the building has the impossible-to-miss frontage, while the inside has been tastefully decorated and fitted out, with sleeping space created for up to 19 persons. And guests are offered good value for their accommodation: 19,000 yen per night (minimum stay 2 nights, in principle) to take over Sakuraya, irrespective of the number of visitors (up to 19 that is!). This means that an extended family gathering, or a group of students or like-minded people can meet up and use these lodgings as a base from which to experience Tokyo and its surroundings, for relatively little cost per head.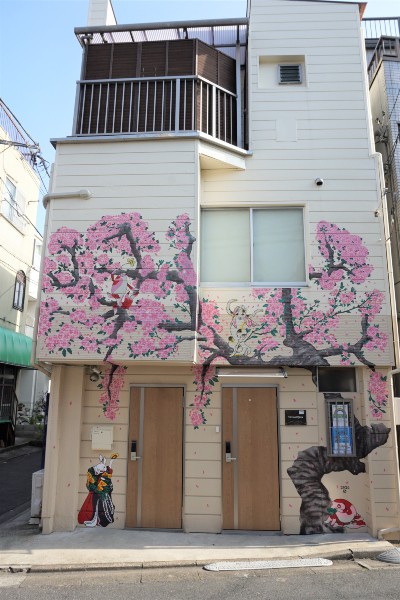 Or if you just want to get away from home for a few days or fancy a quiet place to concentrate on some "teleworking", then you might consider booking into Sakuraya. An alternative use is as a temporary gallery or group meeting place – Ms. Sato will be happy to consider such enquiries.
A lot of thought has been given to the interior décor, and the use of pastel colours gives the place a feeling of lightness. And for the foreign visitor, cheerful decorations with Japanese motifs dot the walls of the rooms and stairs.
3rd floor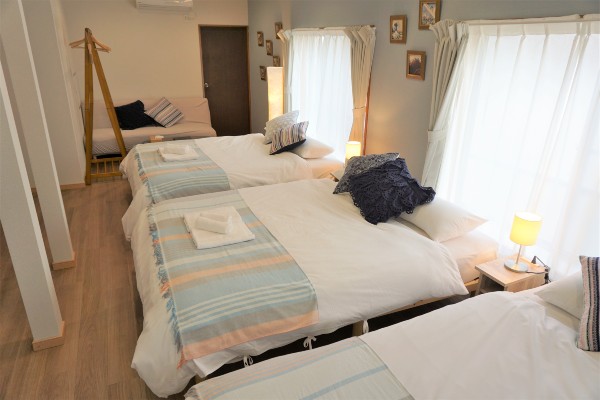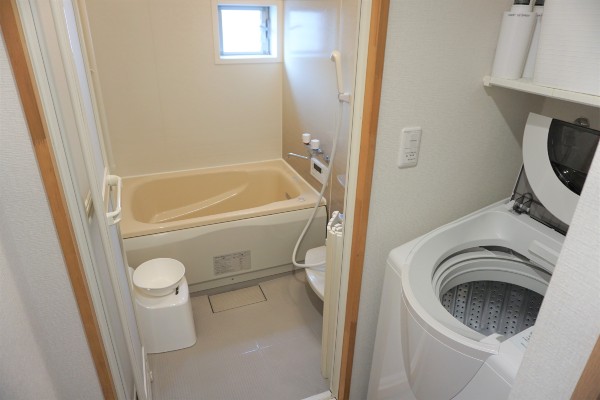 1st floor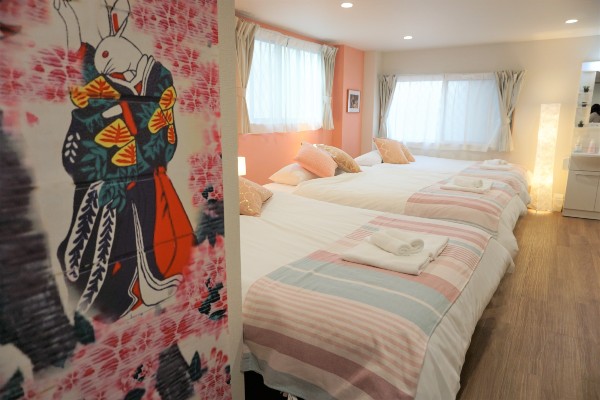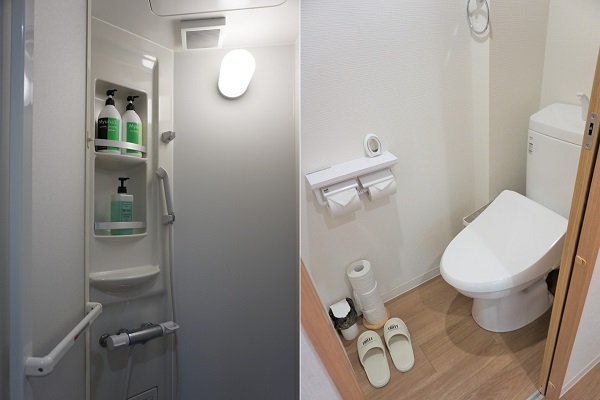 The third floor sleeps up to 7 people, whilst the first floor can accommodate 6 people.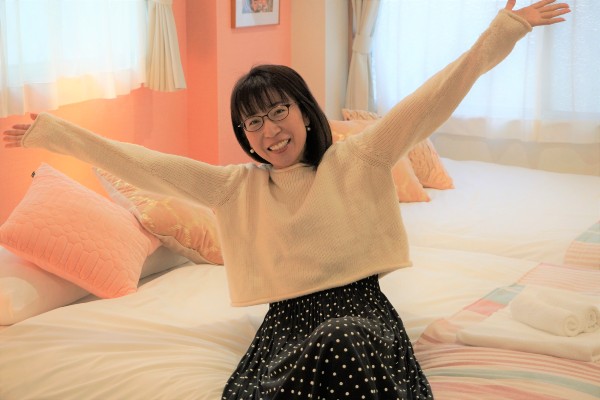 The second floor serves as both the living room and kitchen/dining area, and doubles as extra sleeping space, the three sofas converting into double sofa beds for extra bodies to bed down if required.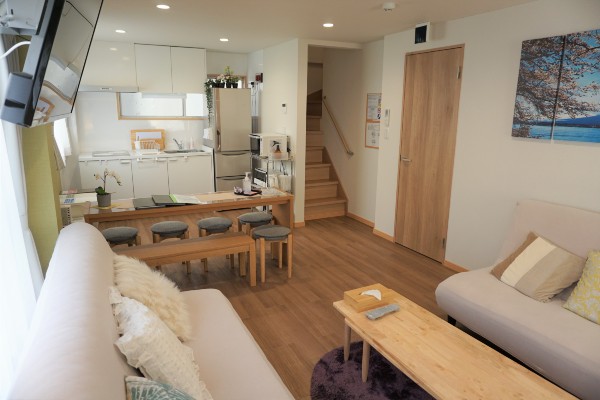 The kitchen is equipped with all mod-cons, such as a fridge, a two-ring IHI hob and a microwave, and there is sufficient crockery and cutlery for 19 guests. To meet the demands of modern travelers, Ms. Sato has had speedy wi-fi connection installed, along with ample sockets for laptop pcs and iPhone chargers.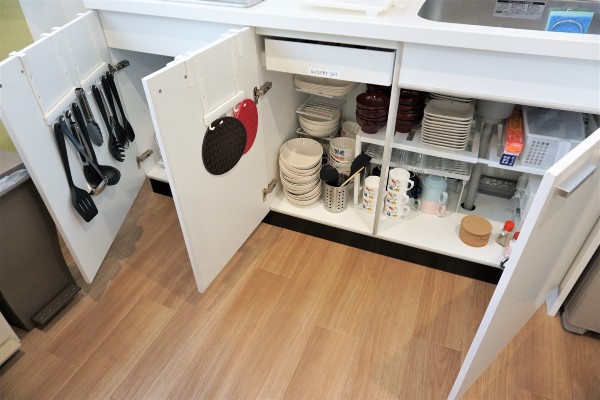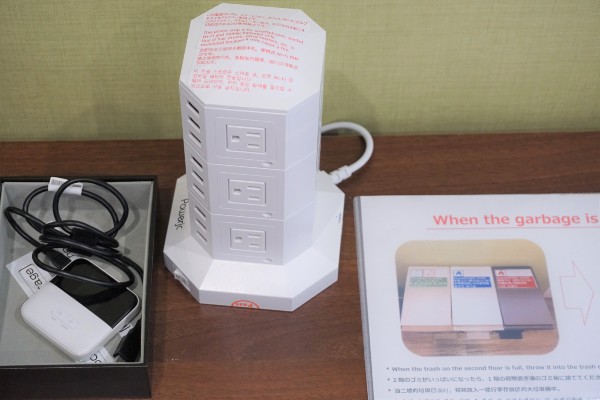 To ensure that Sakuraya is kept spotless for new visitors, Ms. Sato have arranged for sheets and linen to be handled by external professionals, as is the house cleaning.
When I asked Ms. Sato about bringing in food and drinks, he explained that there is a large supermarket a short walk away, where guests can stock up the fridge, whilst a number of nearby restaurants provide take out or delivery services.
And if you want to explore the neighbourhood, not far away there is a Showa era-type (1926-1989) bath house, Haru-no-yu, for those visitors looking for a unique but inexpensive Japanese experience. There is also a newly-identified power spot at one of the local shrines, to give a bit of an uplift and inner strength during these trying times.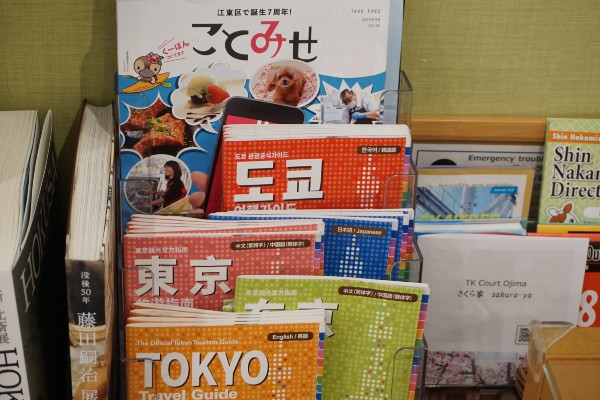 As well as the local metro stations providing access to other parts of Tokyo and beyond, for larger groups, hire buses can be booked for trips to Mount Fuji and theme park, and, with all those large heavy suitcases, transport to and from Narita airport.
So, why not consider stepping across Sakuraya's Welcome mat and seeing just what lies behind that eye-catching exterior?
Story and photographs by Jeremy Hutchinson