The True Taste of Thailand, Guaranteed
Published: February 18, 2021
The government of Thailand has accredited few Thai restaurants in Japan but one of them is the aptly named Yumyum near Monzen-nakacho station. On a recent spring afternoon, we dropped in for a chat about how the place earned such a badge of honour.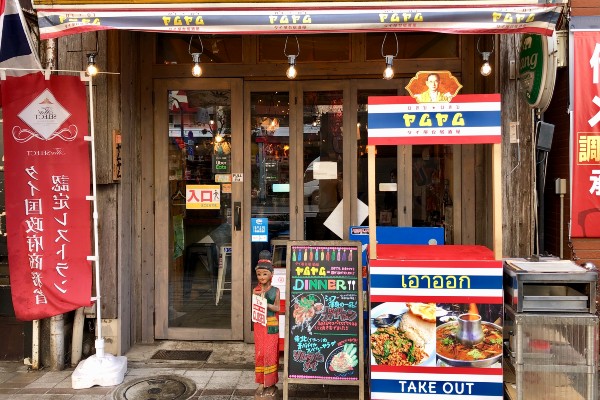 Yumyum, or to use its full name Thai Yatai Izakaya Yumyum, is impossible to miss as it's literally 10 metres from exit 2 of Monzen-nakacho station, right on Eitai street. The current coronavirus protocols are fully enforced at all times.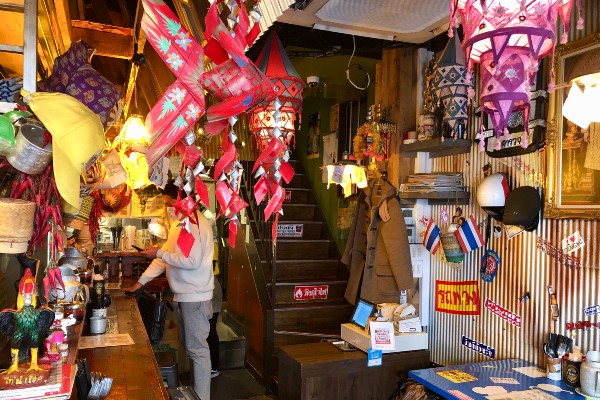 While the exterior is decorated with the red, white and blue of the national flag, the interior is a riot of colour and the heady aromas of Thai food: holy basil, coriander, fish sauce, chili, garlic and lemon grass. The fragrant billowing waves emanating from the kitchen area immediately transported me back to old Bangkok; with international travel currently restricted the authentic cuisine of Yumyum makes a fine substitute.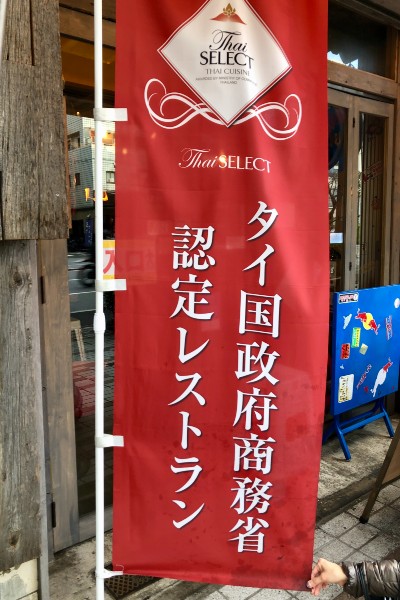 The eye-catching banner displays the Thai government's official recognition of Yumyum as serving authentic Thai cuisine.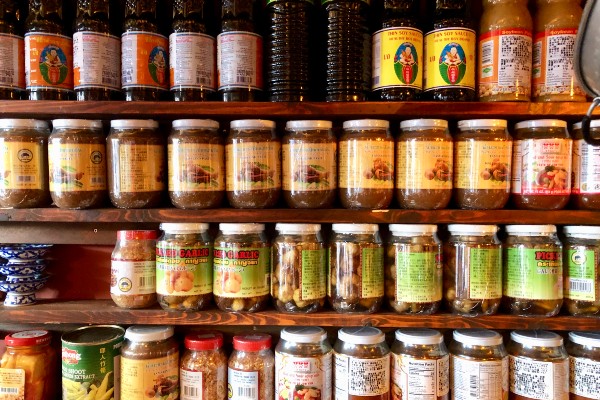 Yumyum uses only fresh, organically grown vegetables and herbs such as holy basil, kaffir lime, lemongrass and coriander, grown in both Chiba and on subtropical island Miyakojima. Miyakojima, in Japan's southernmost prefecture of Okinawa, is the only place in Japan with a subtropical oceanic climate that replicates that of Thailand. The restaurant buys directly from the farmers to ensure quality and freshness, while cutting out the middleman reduces prices. Pickles, condiments and seasonings are all imported from Thailand, while the jasmine rice is premium quality and is also directly imported from Thailand.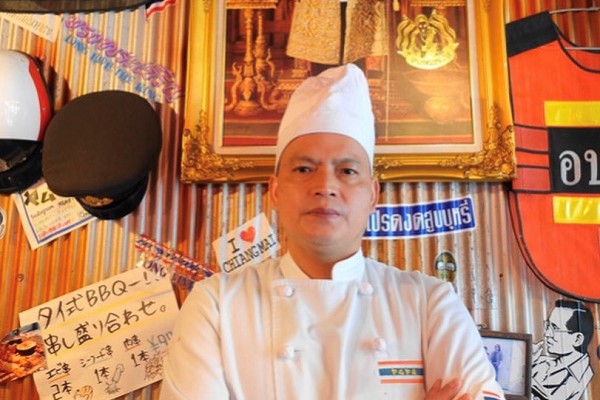 Chef Lek learned his trade working as a sous chef at the renowned restaurant Benjarong in Bangkok's iconic, five-star Dusit Thani Hotel. The legendary Dusit Thani closed its doors in 2018 for a billion-dollar redevelopment. Yumyum's combination of a chef from one of the finest Thai restaurants in the world and authentic, organic ingredients is an experience not to be missed.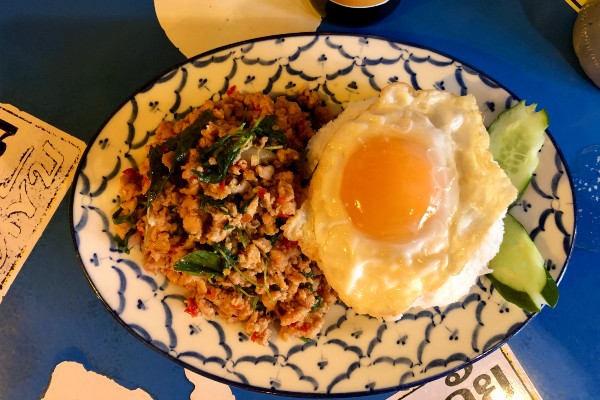 While many restaurants use prepared sauces Yumyum's are handmade using the freshest ingredients. Perhaps the most iconic Thai dish of all is pad kra pao gai (minced chicken with holy basil). The Yumyum version of this favourite contains lashings of holy basil and smelled wonderful. At lunch it's just 850 yen, rising to 930 at dinner time. That's terrific value.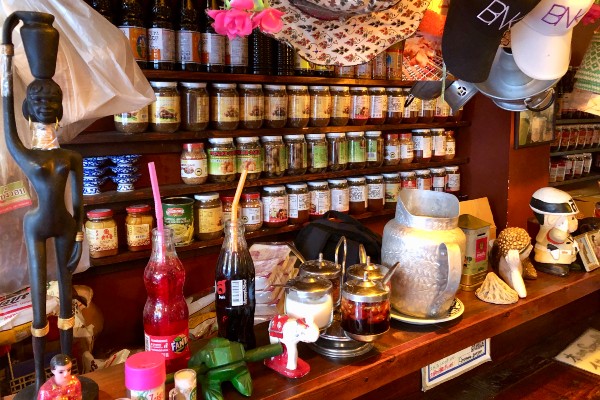 The Yumyum menu features such favourites as spicy glass noodle salad (sam woon sen, 680 yen), soft shell crab curry (boo paht pong, 950 yen) and chicken with jasmine rice (khao man gai, 950 yen). Chiang Mai noodles (khao soi) are also a popular choice at 1,030 yen.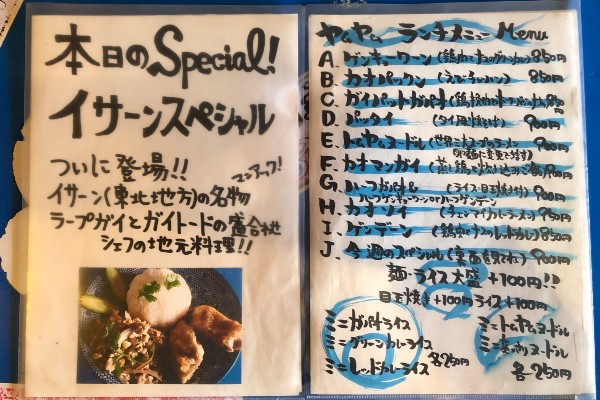 Yumyum really distinguishes itself from other Thai places with its wide selection of regional dishes from the country's north-eastern Isaan area, chef Lek's birthplace. Isaan food is famed for its spicy salads, with shredded green papaya salad (som tum, 880 yen) the most well-known. Gai yang chicken, marinated in a sauce of pounded garlic, coriander root, lemongrass, black peppercorn, fish sauce and soy sauce before being charcoal grilled, is another popular dish. At 1,280 for half a chicken it's terrific value. There's also grilled pork neck (kor moo 880 yen), Isaan sausage (sai grok 880 yen) and spicy pork (moo namtok 980 yen).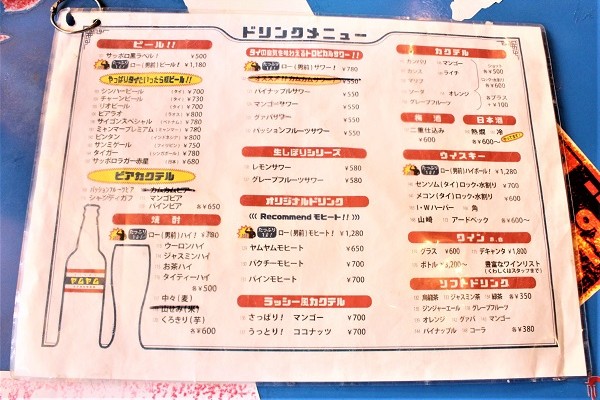 The drink menu offers a fine array of beers from South-east Asian countries, together with original mojitos, cocktails and sours. Two brands of Thai whiskey are also available, as are wines from Thailand's very own Monsoon Valley winery. Cheers!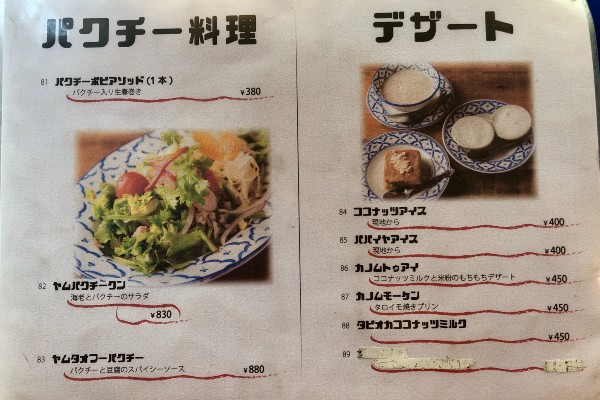 For those with a sweet tooth there's a selection of dessert directly imported from Thailand. Of particular note is the wonderful khanom mo kaeng, a coconut milk and egg custard pudding thickened with taro starch (450 yen). Coconut or papaya ice cream, khanom thuai coconut pudding and coconut milk tapioca are also available.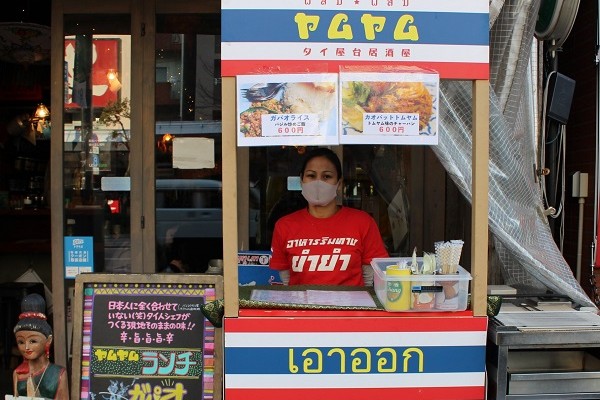 At lunchtimes two takeout lunch boxes are available: chicken with basil (gapao rice) and fried rice with tom yam sauce (khao pad tom yam), for 600 yen each. Yumyum serves authentic, spicy, Thai food at very reasonable prices, just like a Bangkok street restaurant. You can't miss Yumyum!
Story and photographs by  Stephen Spencer