The World of Wine
Published: November 1, 2022
Wine Shop Un Jour is exactly the kind of place you wished was in your neighbourhood: easy to enter for the neophyte, reasonably priced, boasting an extremely wide selection, and managed by an approachable, expert sommelier. Oenophiles in the Kiyosumi-shirakawa area read on!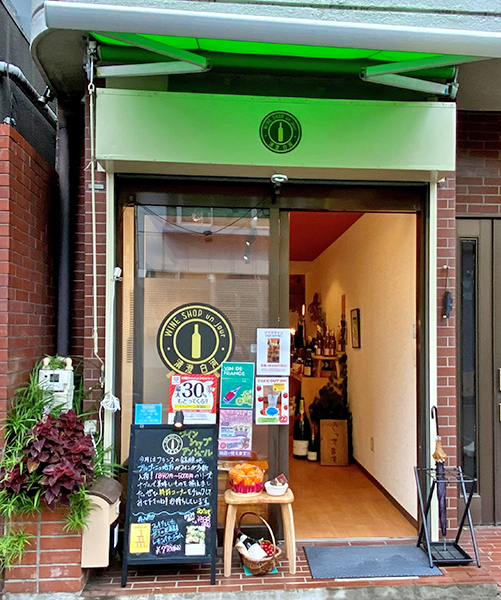 Located just five minutes' walk from Kiyosumi-shirakawa station on Shiryokan Street, Un Jour has proven a big hit since it opened in 2021. The shop features around 300 different wines, with French at the centre and Italy, Spain and Germany also heavily represented. Representing the new world are wines from the US, New Zealand, South Africa, and Australia.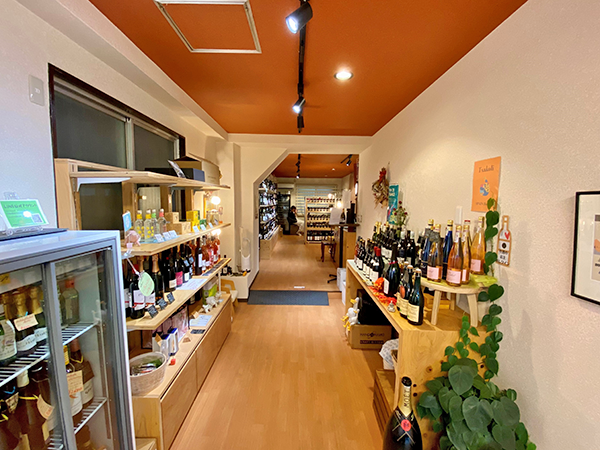 The long and deep shop somewhat resembles a wine cave. Alongside the more recognisable wines are Eastern European vintages from the likes of the Czech Republic, Hungary, Moldova, and Georgia.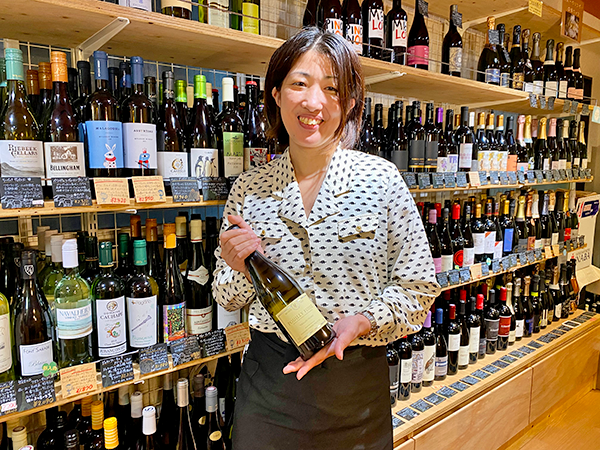 Owner Ms. Miho Ikura spent 10 years as a sommelier for a French restaurant, then worked in a wine shop as her love of wine deepened. After that she moved to the Burgundy area of France, where she lived for two years visiting the local domaines and all the wine-producing areas of France and beyond. Following another stint in a Michelin-starred French restaurant in Japan she opened Un Jour in 2021.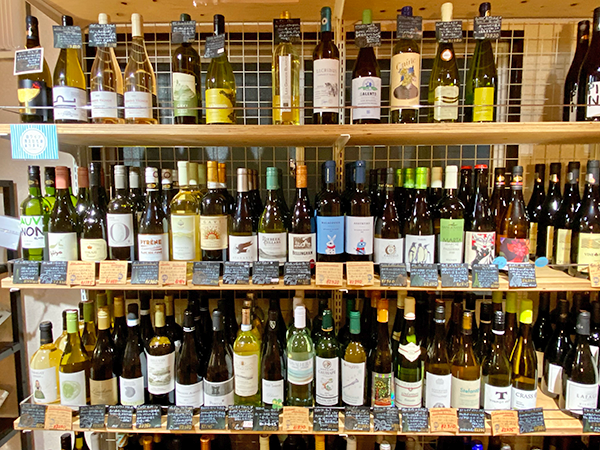 "The concept is 'delicious wine drinkable every day'," explained Ms. Ikura. "I taste all the wines and select only the ones I think are delicious. There are many in the 1,000 to 2,000 yen bracket."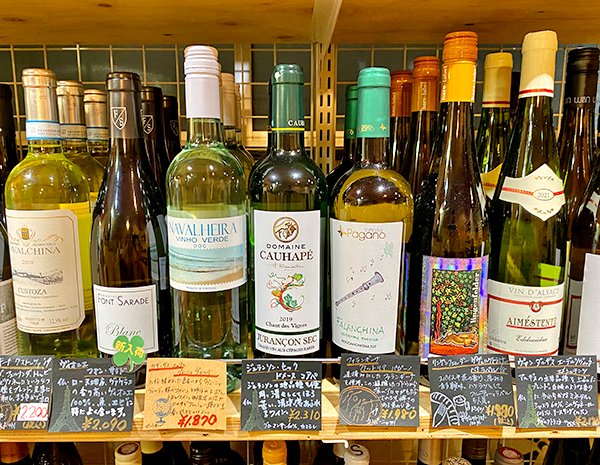 All the wines feature labels handwritten by Ms. Ikura with country of origin illustrations; these white wines hail from Italy, France, Portugal, and Germany.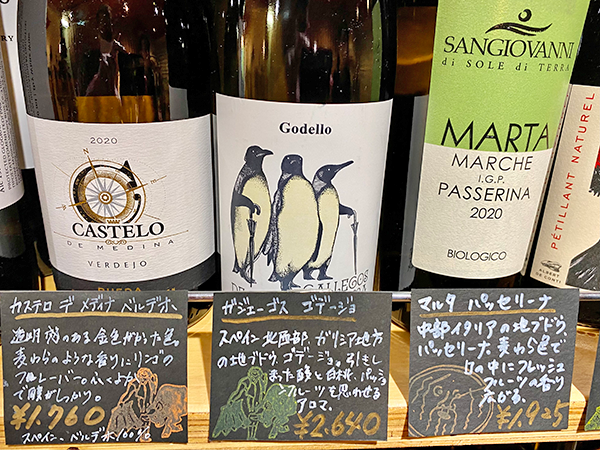 Demand for organic wine is increasing yet it can be difficult to find as small scale producers manufacture limited quantities. Ms. Ikura's personal contacts established in Burgundy during her period of residence there allow her to source rare items difficult to acquire elsewhere.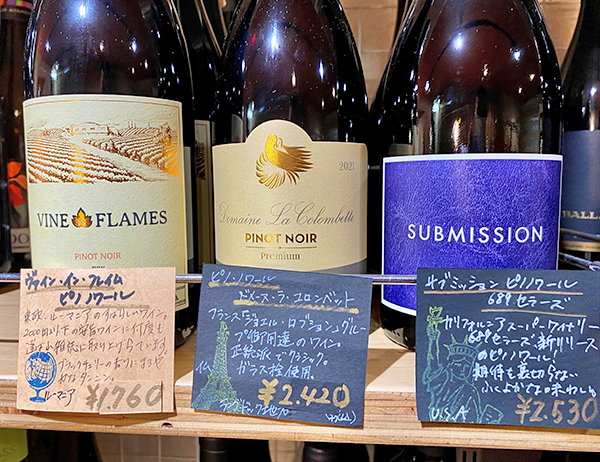 Pinot Noir lovers are spoiled for choice at Un Jour. From left is a rare Rumanian wine, in the middle is a Pinot Noir from Languedoc selected by the Joel Robuchon group as a house wine, and on the left is a 689 Cellars Submission, from the popular California winery. Nice!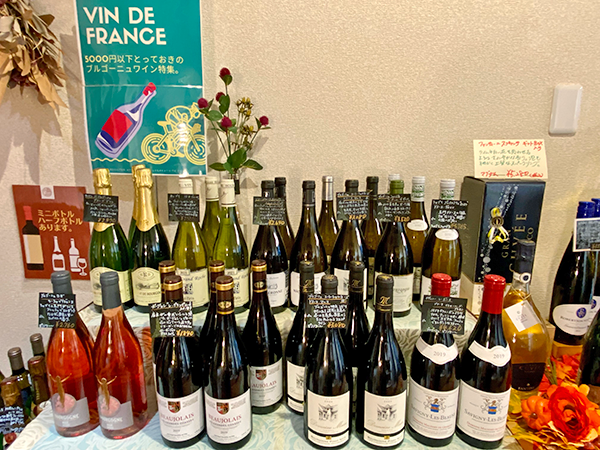 Un Jour was hosting a special Burgundy fair when we visited, featuring a variety of wines priced under 5,000 yen a bottle.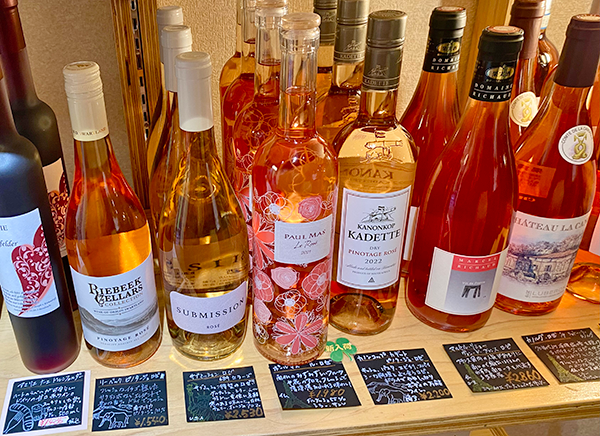 While there was also a selection of rosé wines from around the world.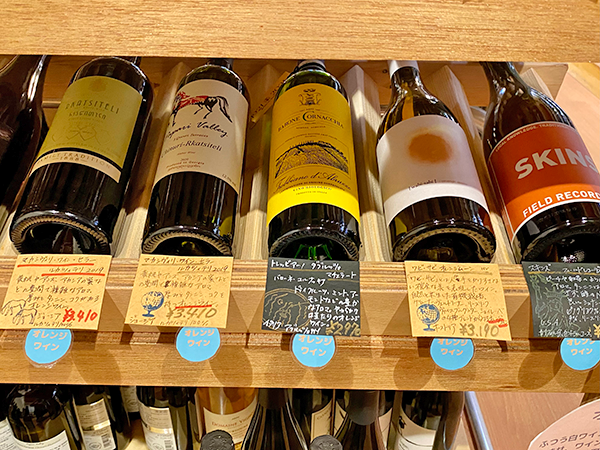 And another shelf held a collection of orange wine from France, Georgia, Italy, Austria, and the US.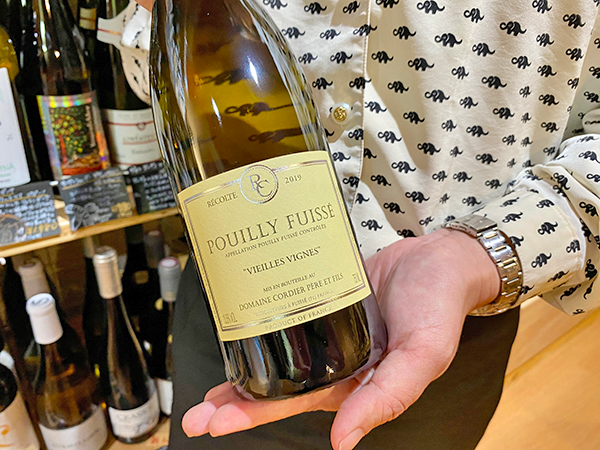 When asked Ms. Ikura what she recommended to drink at home for a slightly special evening, she produced this bottle of Pouilly-Fuissé, white Burgundy of excellent quality from the Domaine Cordier at 5,500 yen.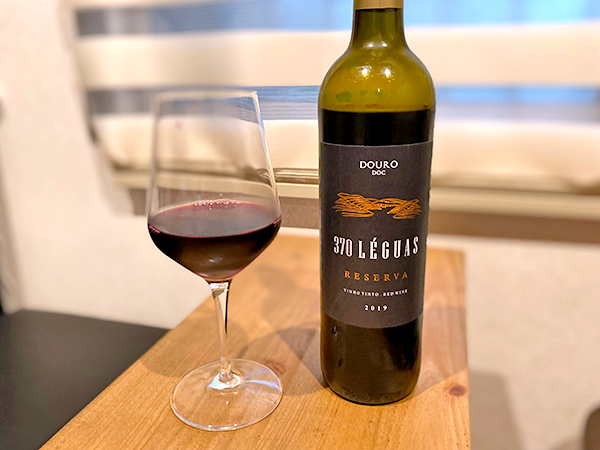 Un Jour also has a tasting space at the back of the shop, where customers can sit and enjoy a glass of wine for just 500 yen. There are three daily choices, selected by Ms. Ikura. My colleague enjoyed a glass of this bold Douro red from Portugal, and showed no inclination to leave Un Jour at all.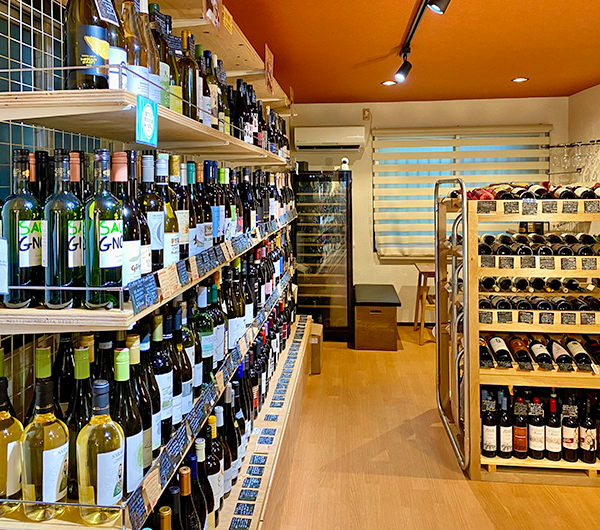 Whatever your needs may be, from a weekend tipple to a special treat or even just curiosity (What is Georgian wine like? What about orange wine? Does drinking organic wine prevent hangovers?) Un Jour is the place to go. Just ask Ms. Ikura. Santé!
by Stephen Spencer