This is Not Just a Simple Foot Massage
Published: July 24, 2018
On Kiyosubashi-dori Avenue, close to Kiyosumi-shirakawa Station sits a long retro building consisting of small apartments housing a variety of offices, clinics and residences. Kiyosu Ryo was built 85 years ago, in 1933, and still retains its early-Showa period look…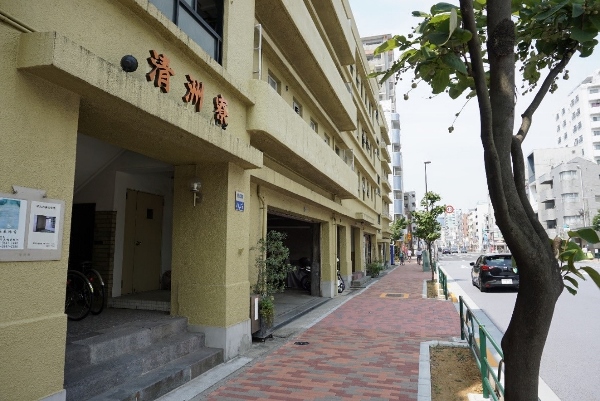 …with sliding front doors…,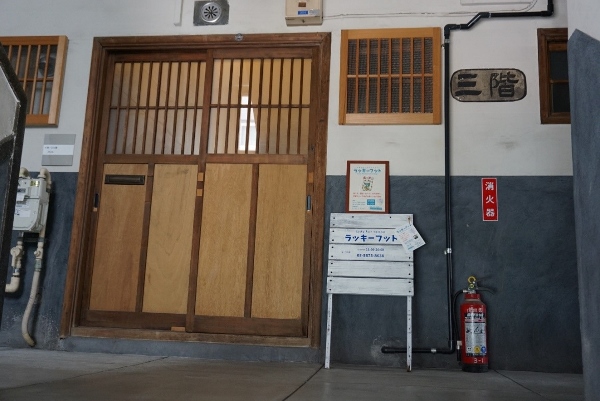 and small, screened rooms.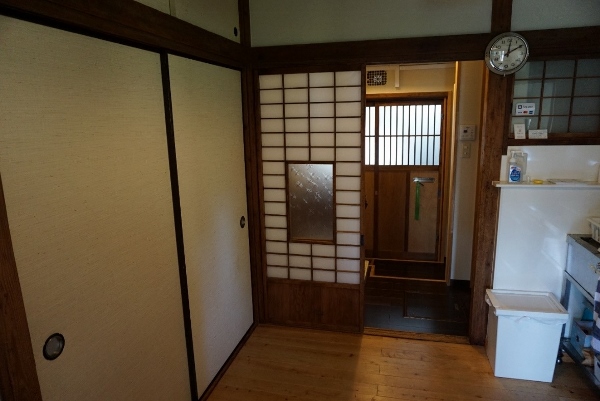 On the 3rd floor of "ィ" block in this old-fashioned building, Mr. Shinji Saito operates Lucky Foot, a Taiwanese-style foot massage salon, from a cheerful, bright six-tatami mat room. In 2017, having previously trained and worked 8 years for a Taiwanese-style foot massage clinic, he decided to branch out on his own, and in January 2018 opened his own salon in Shirakawa, attracted by its "shita machi" (traditional old town) atmosphere.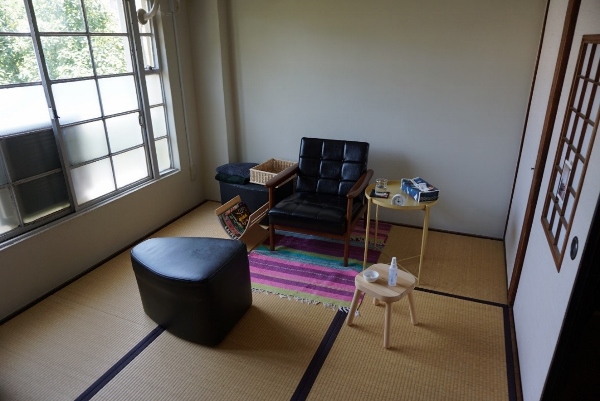 Taiwanese-style foot massage has a two-fold benefit: first there is the simple massaging of tired and painful feet, and second the wider benefits accruing to different parts of the body, through the massaging and use of "tsubo" (pressure points) located on the feet, to ease pains elsewhere in the body; such as stomach pains, headaches, stiff shoulders, insomnia, tiredness, and poor blood circulation. Mr. Saito brought out a complex chart illustrating the links between points on the feet and different parts of the body.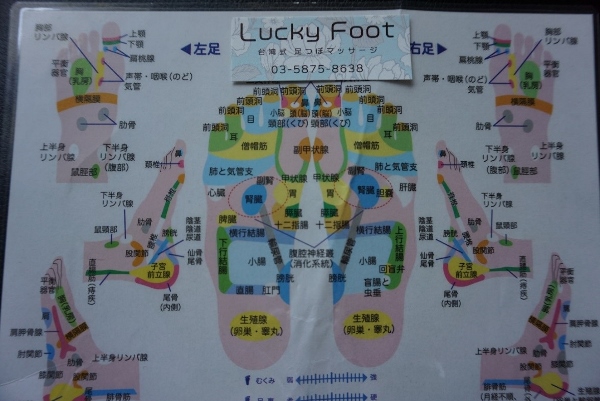 Mr. Saito's customers are divided approximately 60/40 between men and women. Many of the men are "salarymen" (white-collar workers) who spend their days walking or standing and have sore legs and tired backs and shoulders at the end of the day, whilst women come for treatment for poor blood circulation and swollen legs.
Mr. Saito offered to give my wife and I massages so that I could get some idea of what Taiwanese-style foot massage is and the effect it has on a patient's body and overall well-being. I had been warned beforehand that the massage might hurt a little, and it did. First, he treated my wife and then he turned to me, asking me to take my socks off and showing me to a comfortable black chair.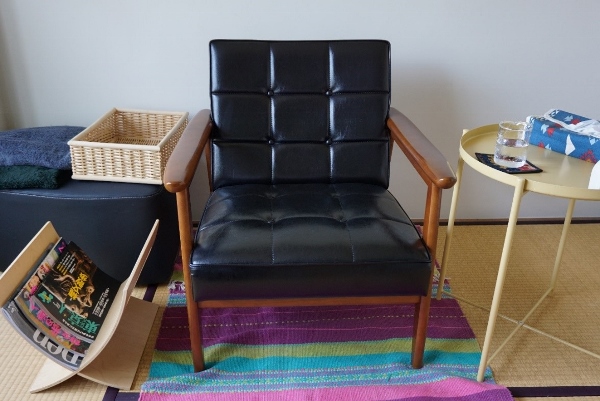 He proceeded to wrap one foot in a soothing hot towel and then sprayed on disinfectant and gently rubbed some cream onto the foot. The effect was pleasantly relaxing. Then the real treatment began.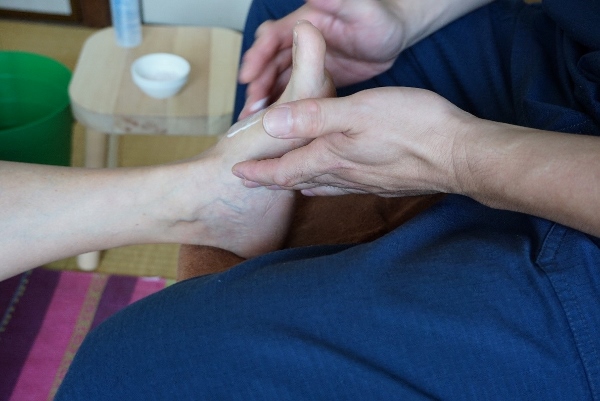 Typical treatment begins with kneading the sole of the foot (good for the back)…,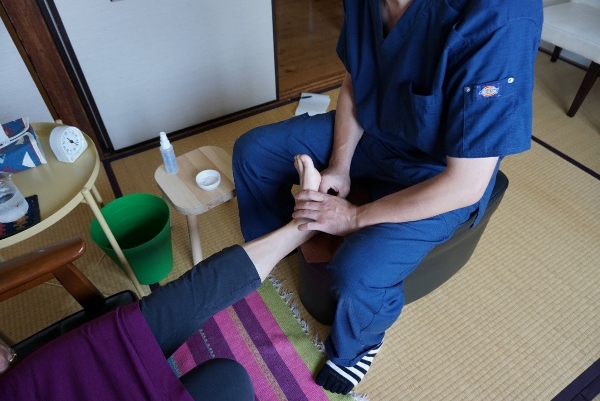 …and then pinching each toe and massaging the inner and outer sides (good for the shoulders) of the foot. He then proceeds to work his fingers between each of the toes (relief from insomnia and tiredness),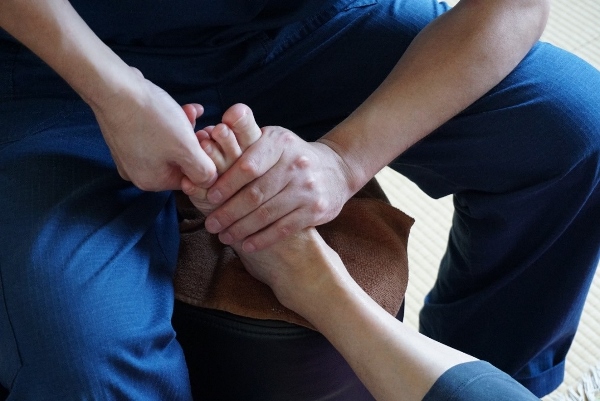 followed by pressing and massaging the area between the instep and the heel (for the hips) and applying pressure along and between the bones of the foot.
As Mr. Saito explained, he works on the pressure points of the feet and depending on how stiff these are can be an indication if there is something symptomatic in the part of the body to which this pressure point is linked.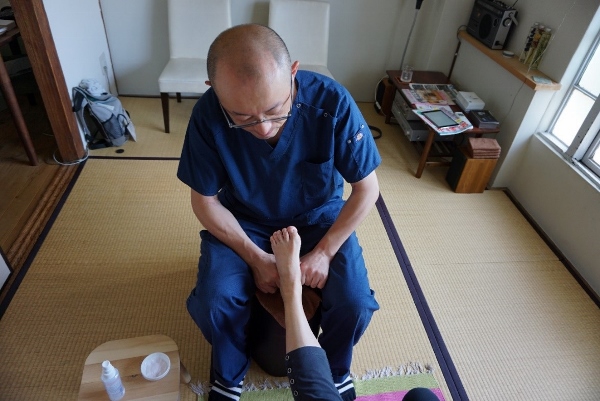 For me, the impact on my body as Mr. Saito's hands worked on my feet was impressive. At times I saw my toes curling and felt my body arching as I strove to withstand the various pressures as he rubbed and pressed different parts of my foot; at other times the feeling was of a strong but pleasant massage. All the while Mr. Saito explained what he was doing and which parts of the body the massaging and kneading was affecting.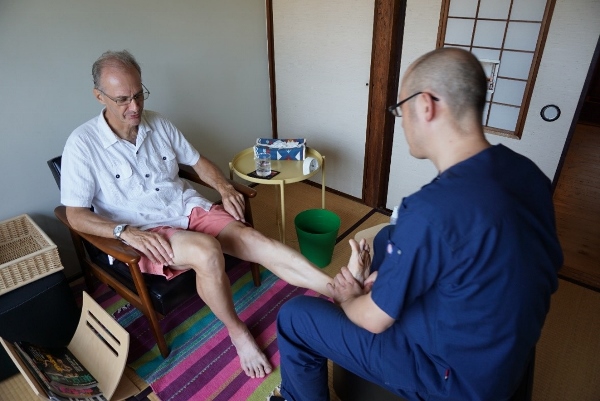 Eventually, Mr. Saito eased up and applied another soothing hot towel and some relaxing cream. Comparing my treated left foot and my as-yet-untouched right foot, the left foot looked smooth and had a healthy colour, whilst the right foot was blotchy.
Mr. Saito then repeated the whole process with my right foot, with similar resulting pain and relief.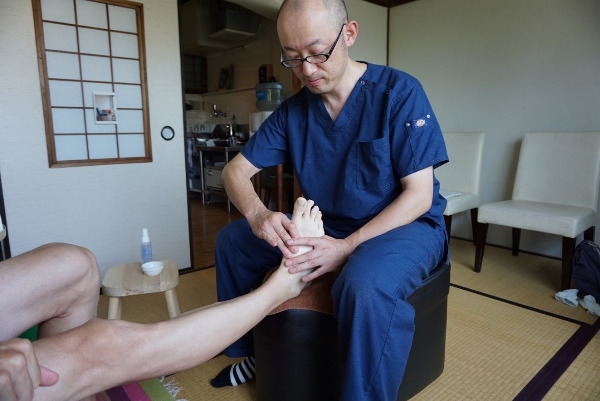 Whilst Taiwanese-style foot massage involves the application of pressure from the fingers and the thumbs, Mr. Saito stressed that he eases off as soon as a patient tells him the treatment is becoming too uncomfortable.
The strength and dedication which Mr. Saito puts into his work are fully evidenced by the large callus on one of the joints of his right index finger, coming from years of rubbing and kneading his patients' feet.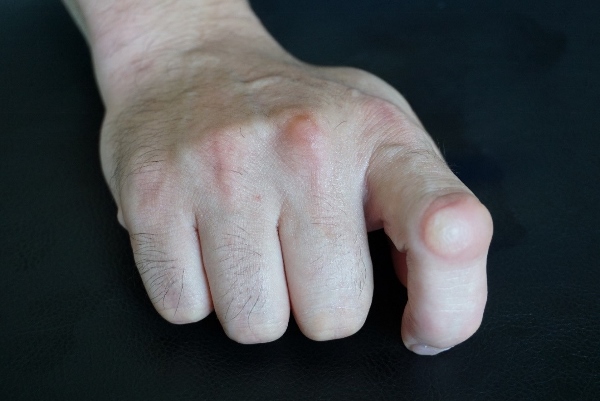 Talking with him, it is clear he enjoys his chosen profession and he can sense when a customer physically and mentally feels good during and after a session, which generally lasts 30 minutes and costs 3,000 yen; although tougher customers and those who have grown accustomed to the treatment come for 60 minutes. Whilst it is OK to call in, Mr. Saito recommends booking an appointment beforehand.
Coming away from Lucky Foot with a spring in my step, I appreciated that feet matter, but that they too often tend to be ignored. Mr. Saito is here to remind us how important they are.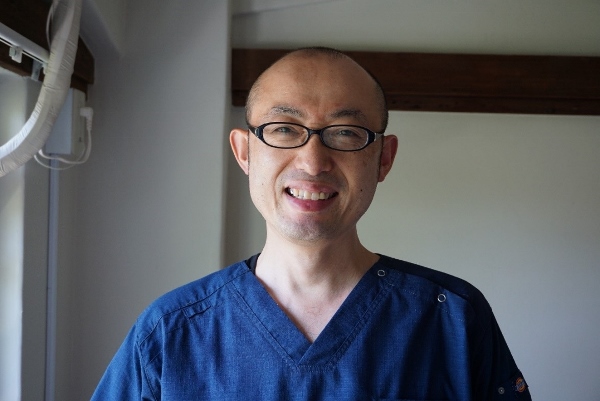 Story and Photos by Jeremy Hutchinson