Tomarigi: World Coffee, European Cakes, Balinese Massage and More!
Published: January 13, 2020
Although Koto-ku is home to a rapidly burgeoning cafe culture, Tomarigi, located on the eastern edge of the ward, is entirely unique: not only does it offer food and drinks in a comfortable setting but also Balinese massage, aromatherapy, facials, and much more. On our recent visit the proprietors, Ms. Ai Soneta and her mother Mrs Tokimi Soneta, took some time to explain their rather unusual business.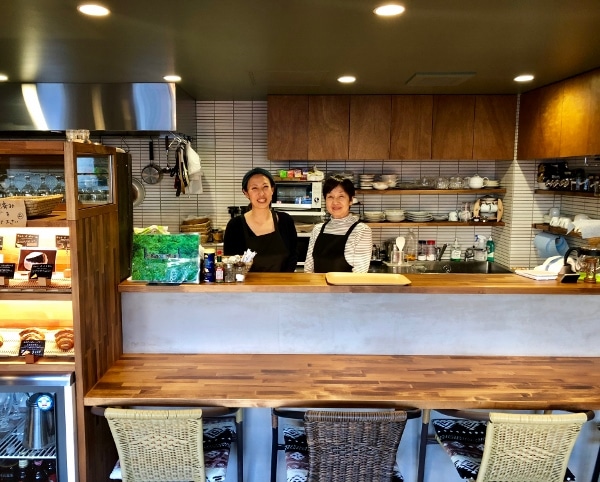 "We opened on November 23rd 2018 at 9:00 am," said Ms Ai. "The cafe Tomarigi opened first and then we added the relaxation space Bulan in summer 2019. Both my mother and I have experience of working in cafes and wanted to find something we could do together. Right now, we're focusing on firmly establishing the business before developing it further in the future."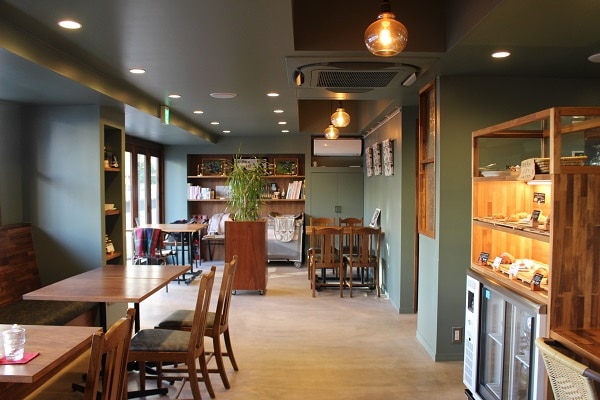 Located around 12 minute-walk from Minami-sunamachi Station on the Tozai Line and close to the Arakawa River that marks the eastern boundary of Koto-ku, Tomarigi lies firmly in a residential area. "My husband and I are originally from the Miyagi Prefecture area of Japan and have lived in Tokyo for many years," explains the youthful and charming Mrs. Soneta. "Our daughter was born and grew up here. We noticed there were no cafes or comfortable places for local people to gather and relax in around here so we decided on this area. It's really a local cafe for local people."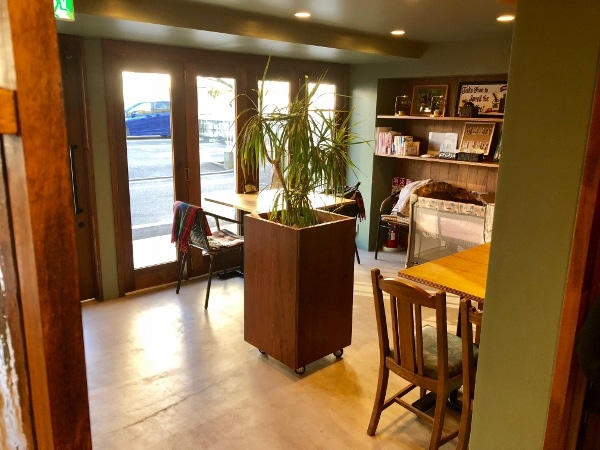 Tomarigi, which means "a perch" in English, certainly has a relaxed atmosphere. "It's a place to rest like a bird perches in a tree," explains Ms. Ai. The predominant colour is a dark green with a lot of dark wood chairs and tables, some with wicker accents. The natural earthy tones create an arboreal ambience that gently soothes the spirit.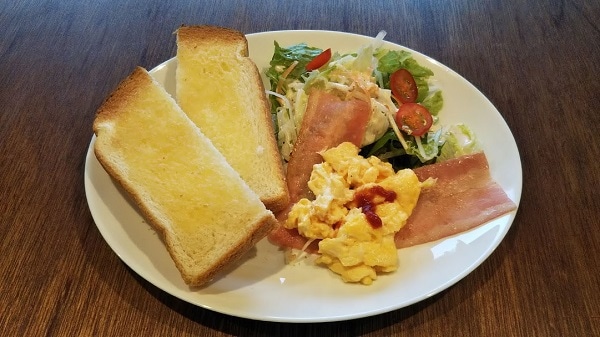 .
From nine to eleven am a breakfast set is available. Known as a "morning set" in Japanese, for a very reasonable 650 yen customers can enjoy toast, salad, bacon, egg, yoghurt with blueberry sauce and either tea or coffee. There is a wide range of coffees on the menu, including Mocha Sidamo from Ethiopia, Sumatra Mandheling from Indonesia, Colombia Supremo, Tanzanian Kilimanjaro, and other popular blends.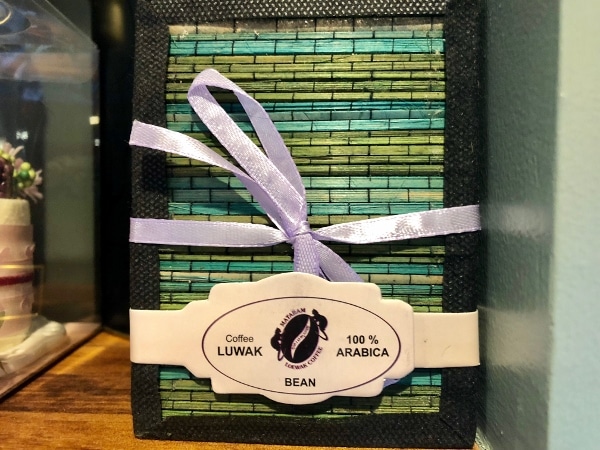 Also available is the famous (or should that be notorious?) kopi luwak from Indonesia. Made from coffee cherries that are eaten and defecated by a small mammal known as the Asian Palm Civet, it's one of the most expensive coffees in the world.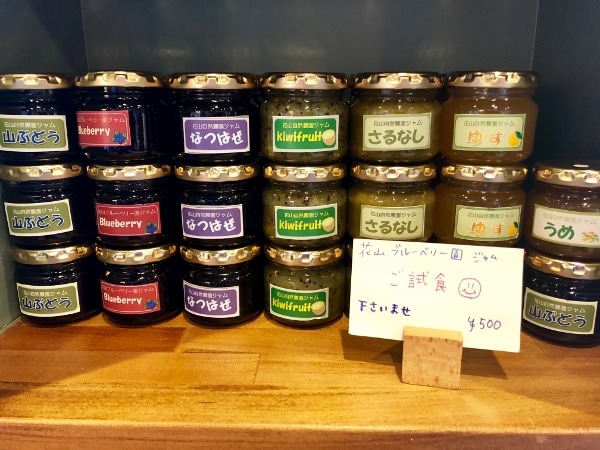 Mr. Soneta retired from work and dedicated himself to growing organic blueberries for jam on a farm in Miyagi Prefecture. The jam is on sale at Tomarigi.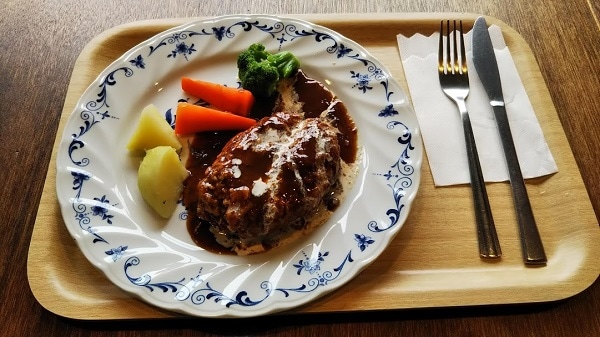 Lunch is served from 1:30 to 2:30 pm and features such favourites as doria, hamburg and hashed beef. Prices are reasonable and the portions are large: for 1,000 yen one can feast on a doria, salad, soup and a drink, or hamburg, rice, salad and a drink.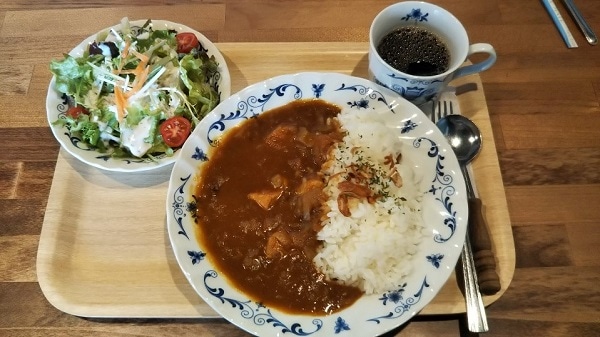 A hearty plate of hashed beef, rice, salad and a drink is 850 yen.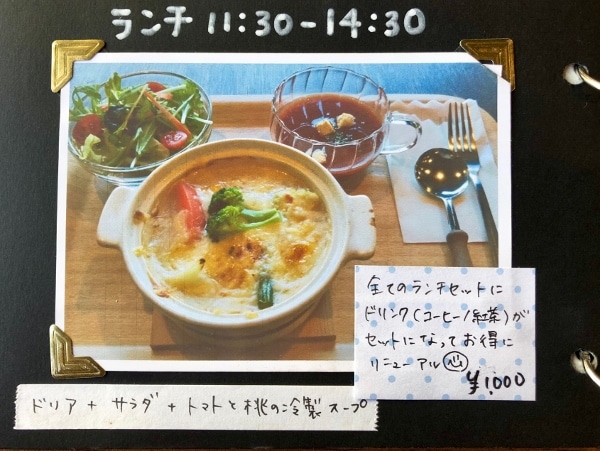 The doria is an original recipe created by Mrs. Soneta and all dishes are homemade.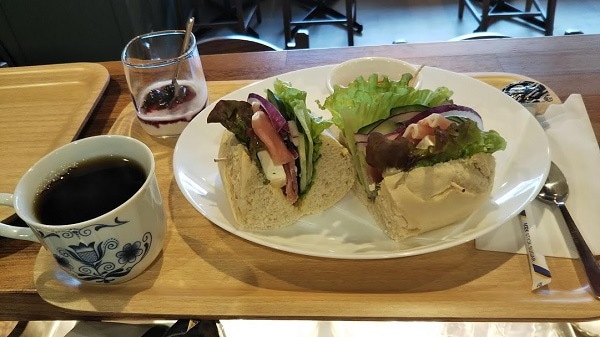 A variety of sandwiches made with bread imported directly from France are popular with female customers.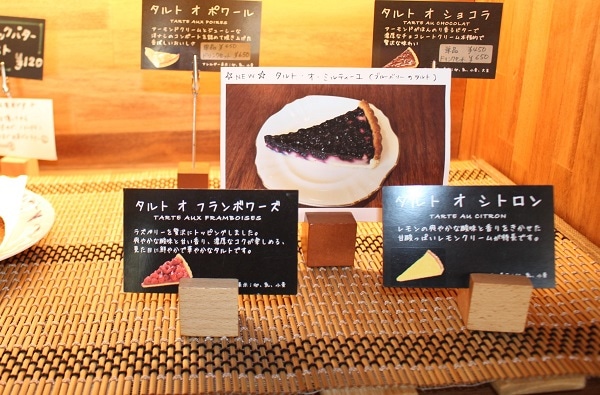 For those with a sweet tooth a variety of tarts are available.  Handmade in France and featuring lemon, raspberry, chocolate, pears and the top-selling blueberry, they make for a pleasant afternoon tea time. A wide selection of teas is also available, including Earl Grey, masala chai, Darjeeling, Assam and Nilgiri, as well as caffeine-free herb teas and fruit teas.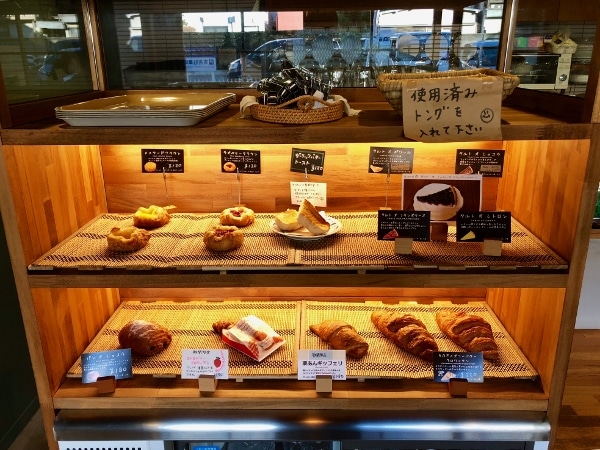 The bread sold at Tomarigi is also imported from Europe, mainly France, Germany and Denmark. I'll have a croissant made with Isigny Sainte-Mère butter, s'il vous plait!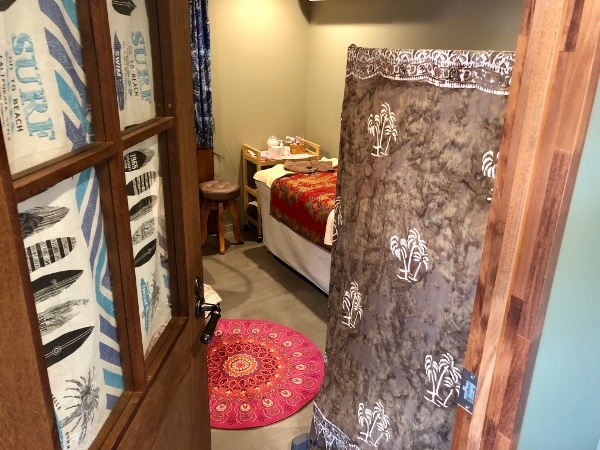 The other side of Tomarigi is the "relaxation space" Bulan. As Ms. Ai explained, "Many years ago I worked in a nail salon and became interested in massage through my job there. I went to Bali twice to take courses in Balinese style oil massage and through that I became interested in Ayurveda, the ancient Indian holistic healing system. I studied Sri Lankan style Ayurveda and worked for three years in a clinic in Shibuya."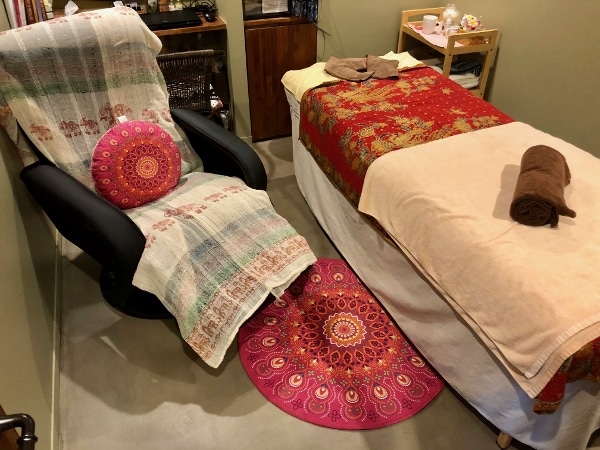 Bulan (Indonesian for moon) offers a selection of courses including a dry massage at 6,000 for one hour, the Bali-style oil massage at 8,000 for an hour, 11,000 yen for 90 minutes or 14,000 yen for a full two hours. Other options, such as facials and Taiwan-style foot massage are also available. The increasingly popular Korean mugwort steam bath is also on the menu; the price depends on the duration with 30 minutes for 1,800 yen, 45 minutes for 2,000 yen or 60 minutes for 2,200 yen. Courses of eleven baths are also available at a slight discount.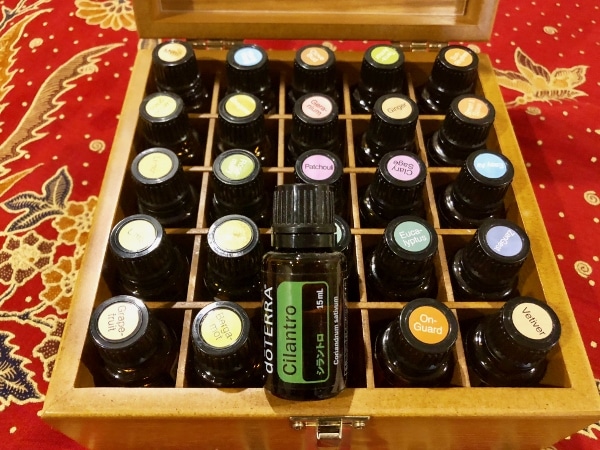 All the oils used for massage at Bulan are top of the range and imported directly from Indonesia. They smell fantastic! Ms. Ai has also obtained an aromatherapy licence and offers aroma treatment.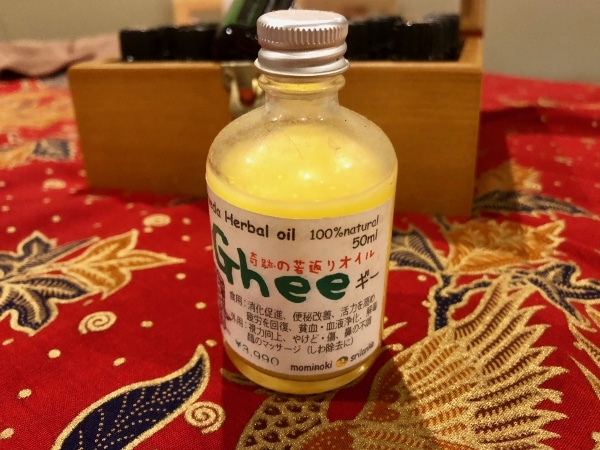 Ghee is not just for cooking! It's an exceptionally nourishing moisturiser and can be used on your skin and hair.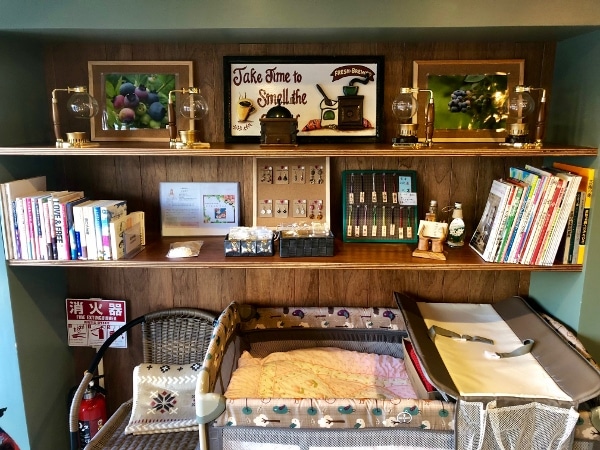 And what of the future for Tomarigi? "Well, at the moment I've got my hands full with my 11-month old daughter and the massage side of Bulan. In the future, though I'd like to add aroma and tea seminars, workshops, making and selling accessories and the like," explained Ms. Ai.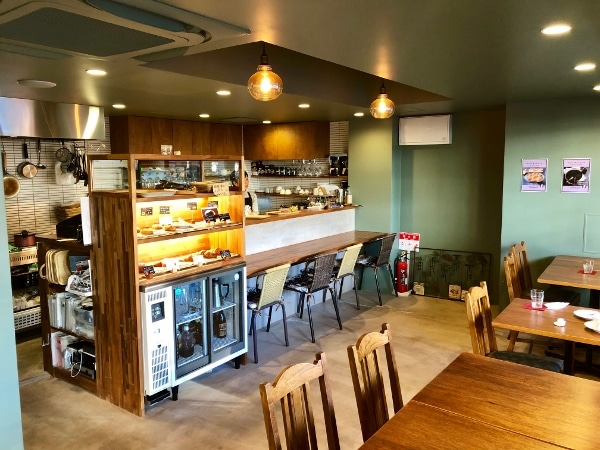 Tomarigi is a very comfortable and relaxing place that attracts a wide variety of customers. It's also probably the only place in Tokyo where customers can enjoy a French croissant with Japanese blueberry jam and Indonesian coffee, followed by a Balinese oil massage and a Korean mugwort steam bath, all without leaving the building. Ms. Ai and her mother are charming hosts; if you're in the area, why not drop in and find out for yourself!
Story and some photographs by Stephen Spencer