The kimono has become well-known around the world as a unique aspect of Japanese culture. Its characteristic silhouette perfectly invokes a feeling of elegance and tradition, so it's no surprise that many tourists rank "wearing a kimono (or yukata, its lightweight summer counterpart)" pretty high on their list of things to experience in Japan.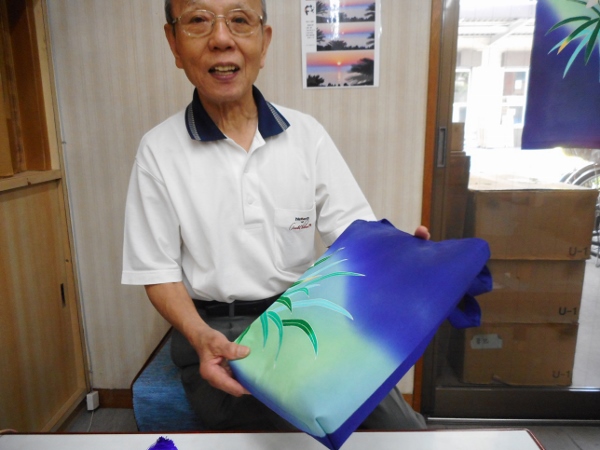 But wearing a kimono is only the first step to appreciating it. Though it's become common to see people pull out kimono only for special occasions, its true beauty lies in its timelessness, and owning a kimono is to embark on a lifelong relationship.
No one knows this better than Mr. Tomiji Ookubo, who is the first-generation owner and consultant of All-Purpose Kimono Consulting Store Tomiya. Having set up shop nearly 50 years ago, he is a beloved figure in the quiet neighbourhood with a dedicated customer base who can attest to his talents. Along with his son, who is the current owner, and his wife, the Ookubo family works hard to keep the kimono a more familiar part of everyday life.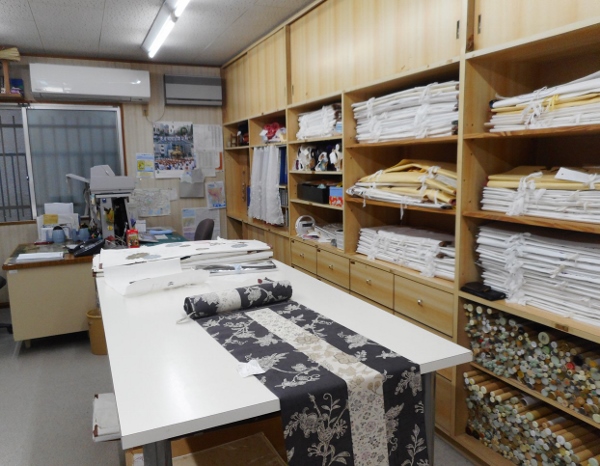 As their name implies, Tomiya is a total kimono service store. Their catch-phrase is: "Your neighbourhood consultant for all things kimono", and they deal with everything from the creation to the maintenance and repurposing of kimono.
"We see many non-Japanese people taking an interest in kimono nowadays," Mr. Ookubo was quick to tell me, gesturing to the bolts of cloth and telltale rectangular packages on the shelves and fondly recalling a few customers who had custom kimono made in his shop in recent years.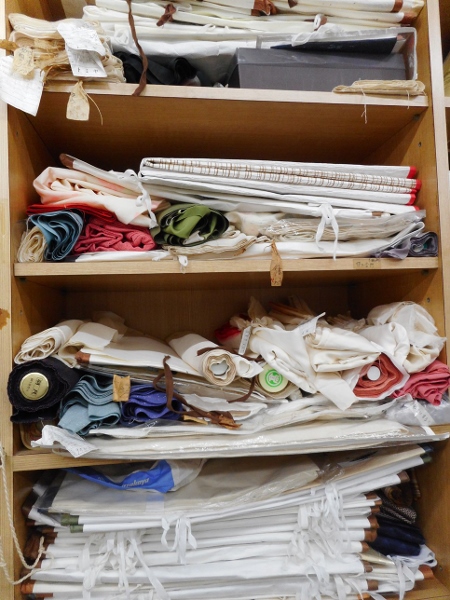 "They look really good in it. Of course, normal kimono does not suit them because of the difference in their stature compared to an average Japanese person, but here we can make kimono to measure, which ensures that they look very flattering on the owner."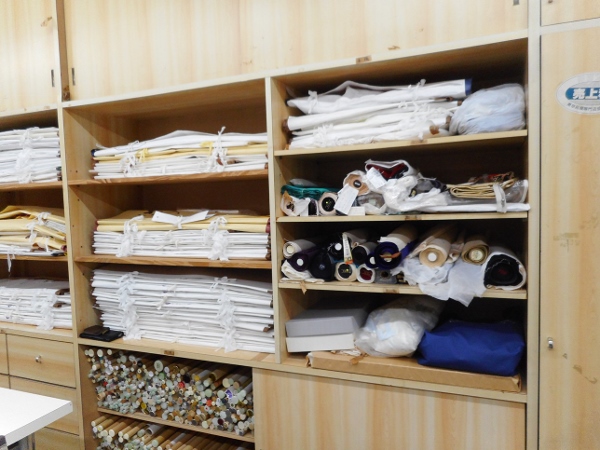 I've actually always wanted to own my own set of kimono and accessories, but had balked multiple times at its price. After all, it seems like a pretty hefty investment to make.
"It's more expensive than regular clothes, but you can lower the cost by choosing your cloth wisely," Mr. Ookubo advised me.
Part of the kimono's cost is attached to the quality of the cloth used. Kimono using hand-painted cloths, some of which must pass through the hands of up to sixty craftsmen (60!) before completion, is of course the most expensive.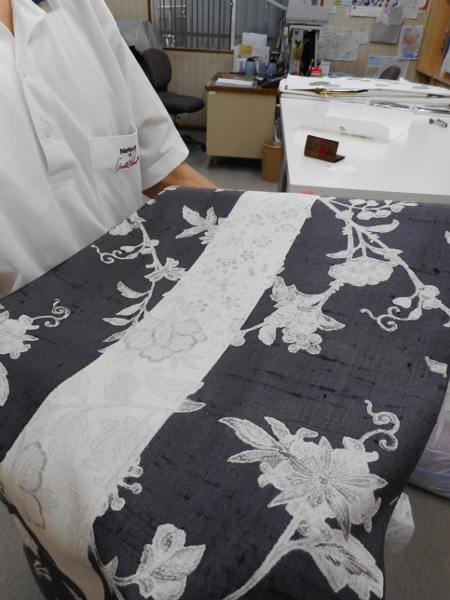 But textile technology has evolved with time, and quality cloths with printed motifs are much more common now. They are often more reasonable to purchase as well.
"You can get a custom kimono made quite cheaply nowadays. And then you can wear it to almost anything—formal occasions or just strolling around the neighbourhood. It's a very flexible piece of clothing."
And indeed, with good maintenance, a kimono can literally last decades without ever going out of fashion, which adds to its value. Thus, another major service offered at Tomiya is kimono cleaning and restoration.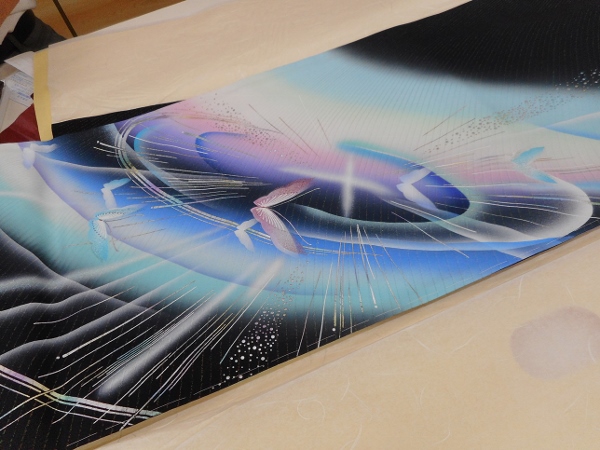 This beautiful kimono with an extremely unique design, for example, was recently fixed up for wear. The mother who owned it wanted to make sure it was good as new before she passed it down to her daughter.
Kimono in Japan is still the preferred attire for many formal milestones in a person's life, from graduation ceremonies to Coming of Age celebrations and of course, marriages. Mothers often pass down their kimono to daughters to wear to their own special occasions—a sentimental act which makes the event even more memorable.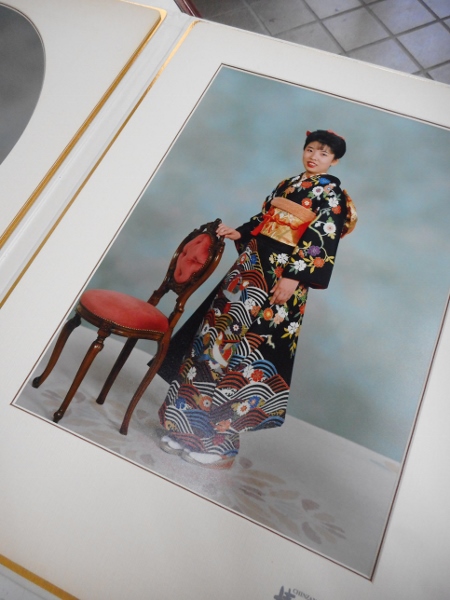 People who know just how important having the right kimono can be, like Mr. Ookubo, will go as far as to design a custom kimono from scratch for a special occasion! Here is a picture of his daughter at her Coming of Age ceremony, wearing a kimono that took a year to create!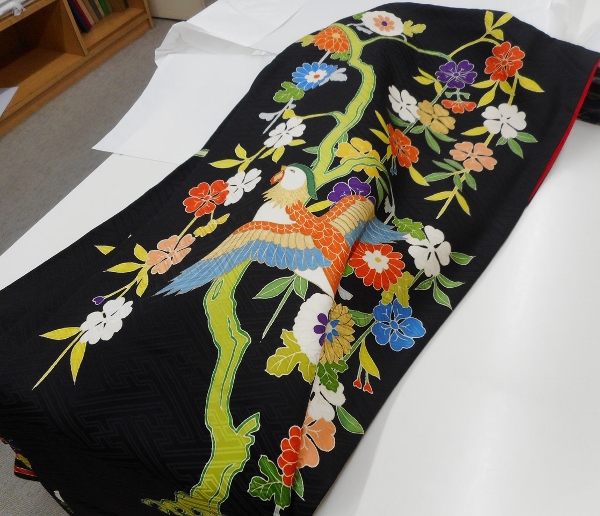 The elaborate pattern and designs against the rich black fabric gained her a lot of compliments, Mr. Ookubo recalls with a proud smile. The kimono, of course, is still in top-notch shape, and will soon be passed down to his granddaughter.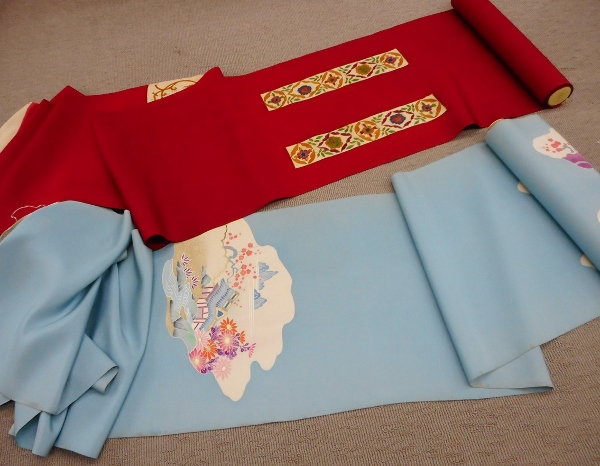 And what happens to kimono once it's been loved beyond fixing? It gets repurposed!
"Obi (the waist sash used when wearing kimono) make for great table cloths and decoration," Mrs. Ookubo told me. "Kimono is made with very good cloth, which you can cut and reshape in many different ways. They can become scarves, handkerchiefs, handbags, and more!"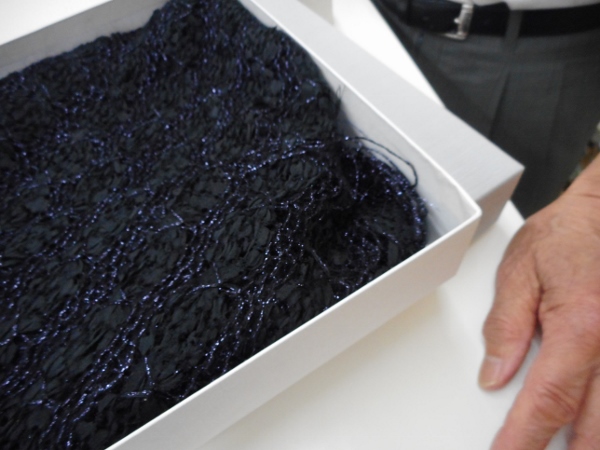 Mr. Ookubo showed me one kimono which had been unwoven and then reknitted into an elegant black shawl. The silk threads extracted from the kimono made the shawl extremely light and warm. What a wonderfully unique idea!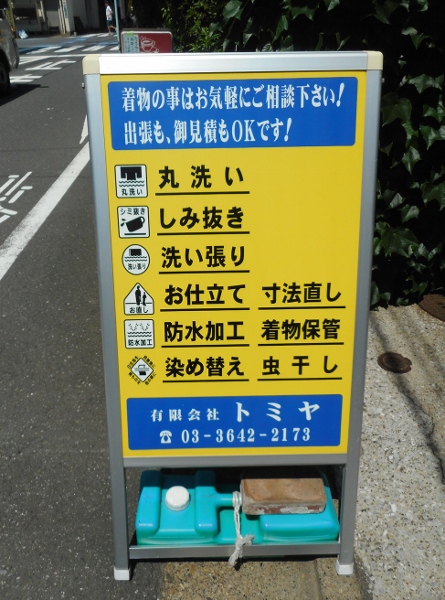 Other services Tomiya offers include stain removal, water-proofing, re-dyeing of fabrics, just about anything else imaginable. Owning and maintaining a kimono might sound difficult to a novice enthusiast, but rest assured that Tomiya is available for guidance, should you ever decide to take the plunge.
Story and Photos by Xianru Shen(Koto City Office Coordinator for International Relations)